Moto 360 (2015) vs Moto 360 comparison: the all-rounders face off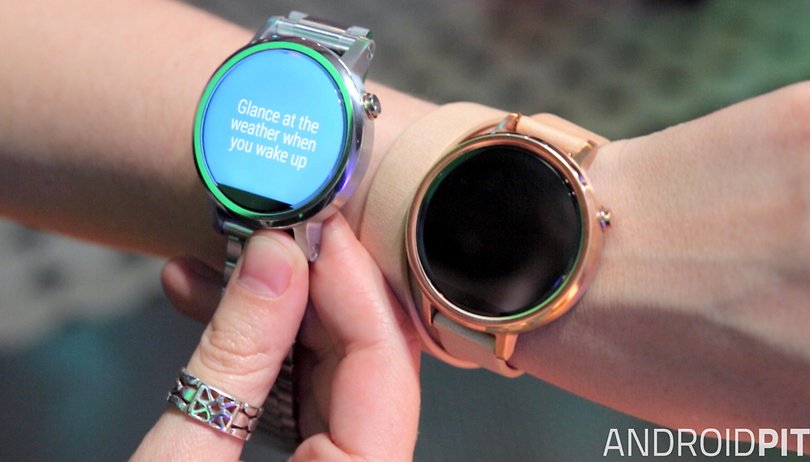 The Moto 360 was, to many, the first really desirable Android Wear watch, so its successor has a lot to live up to. The Moto 360 (2015), officially known as the Moto 360 2, has iPhone compatibility and better specs, but is it a better device? Let's find out in our Moto 360 (2015) vs Moto 360 comparison.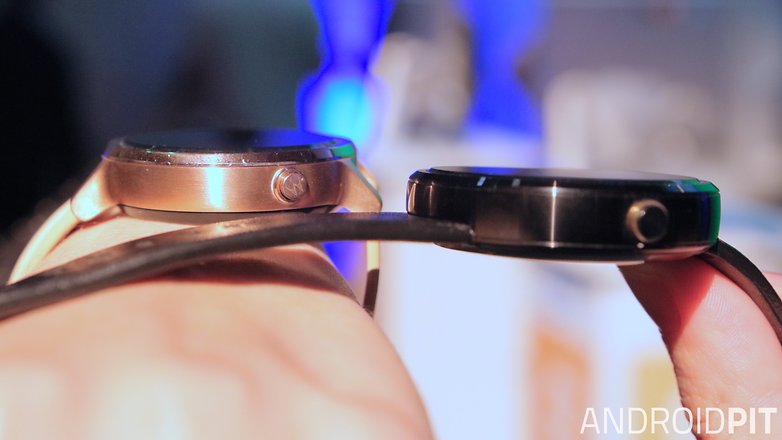 Moto 360 (2015) vs Moto 360 comparison: design and build quality
The original Moto 360 impressed us in a lot of ways. Its metal construction looked and felt good, its circular design meant it didn't look weird on your wrist, it wasn't so large that smaller owners appeared to have dinner plates strapped to their wrists and it was well made too. But it wasn't perfect. It was (and is) far too thick, the screen wasn't fully circular, and its wristband started to show signs of wear awfully quickly.
The Moto 360 (2015) is actually three different watches. There's one for men, one for women and a GPS-enabled Sport version. The new strap mounts make attaching bands easier and more attractive, and the new 42mm version is a lot less chunky-looking than the 46 mm (which is the same size as the original 360).
This time you can specify the color of the bezel: silver, gold or black for men and solver, gold or rose gold for women. Otherwise it looks much the same as before, including the blank space at the bottom of the watch face. That's where the light sensor lives.
We haven't really talked about the Sport here because so far Motorola has just shown us a dummy version. The face is embedded in a silicone strap and looks much less premium than the rest of the Moto 360 range.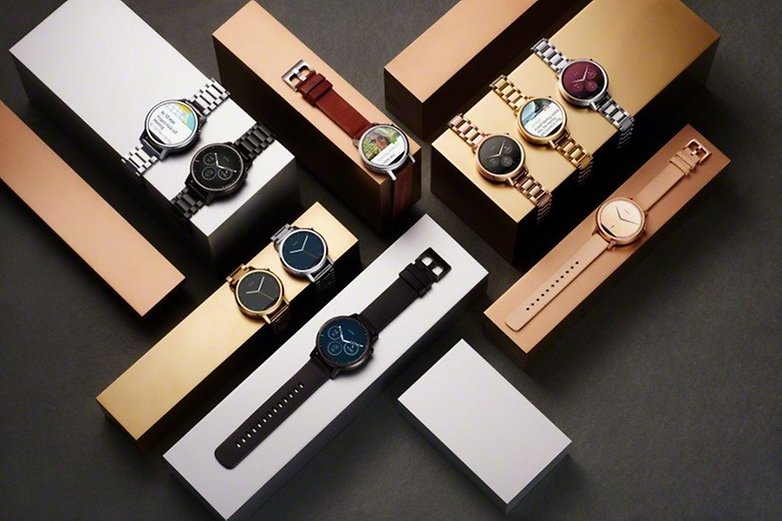 Moto 360 (2015) vs Moto 360 comparison: display
The 2014 Moto 360 has a 1.56-inch LCD behind Corning Gorilla Glass 3. It delivers a resolution of 320 x 290 at a pixel density of 205 ppi. In our review we called it "dismal": it's noticeably jaggy and the picture quality is poor.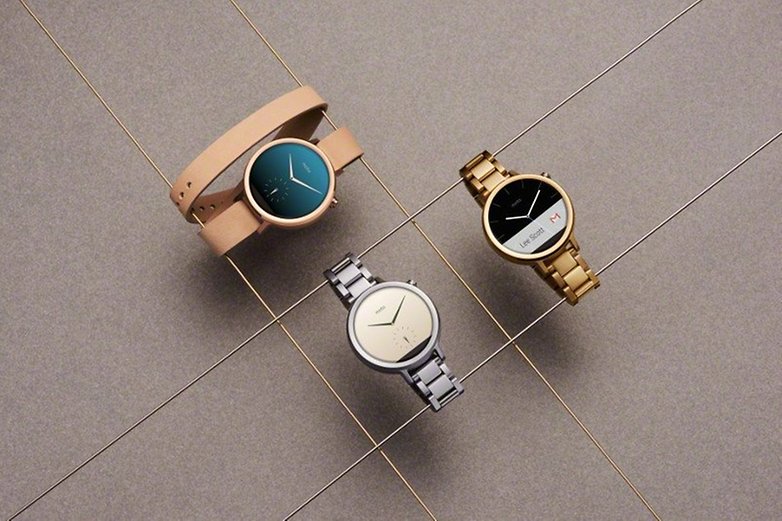 The Moto 360 2 has a better display, but if you were hoping for AMOLED you'll be disappointed: it's better than before, but it's still an LCD. It's 1.56 inches delivering 360 x 330 at 233 ppi in the 46mm model – a slight improvement on the original – and 1.37 inches delivering 360 x 325 at 263 ppi in the 42mm model.
One subtle change is the way the display works. In the original, the display wasn't on all the time – but in the second generation it is, although you can disable the 'ambient mode' display if you wish.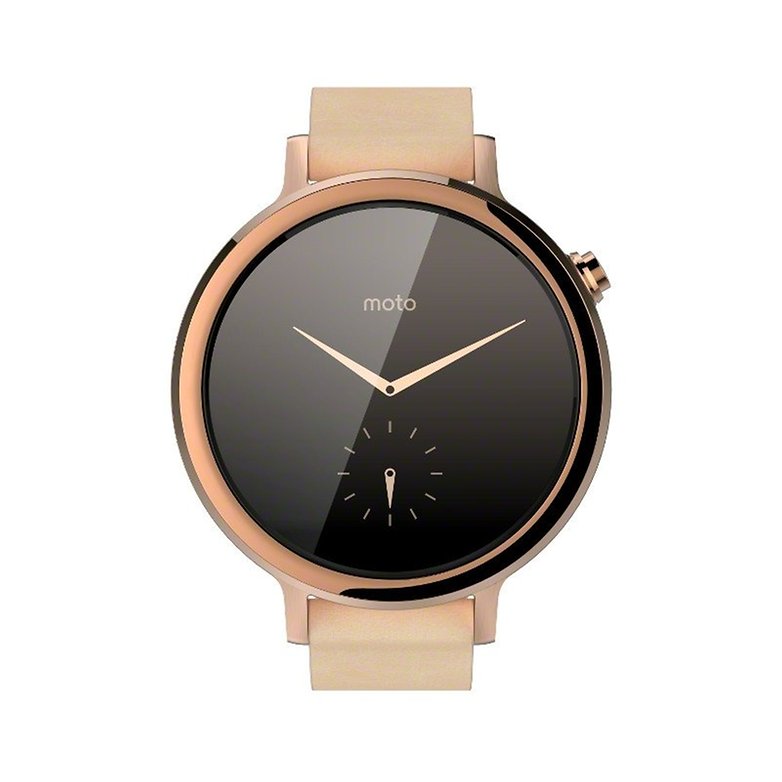 Moto 360 (2015) vs Moto 360 comparison: processor and storage
Unlike most of the first wave of Android Wear watches the Moto 360 didn't have a Snapdragon 400 processor; it had an older, single core Texas Instruments processor, which perhaps explains the fairly sluggish performance. It's the same processor Motorola was using in its MOTOACTV watch four years ago. It comes with 512 MB of RAM and 4 GB of internal storage.
This time around it's a quad-core Snapdragon clocked at 1.2 GHz, and trust us, it's a vast improvement that means the Moto is no longer a laggard. As before there's 512 MB of RAM and 4 GB of internal storage.
Moto 360 (2015) vs Moto 360 comparison: software
The Moto 360 runs Android Wear with some custom and pretty tasteful watch faces. So does the Moto 360 (2105), and Android Wear 1.3 can now connect it to an iPhone – although you won't be able to communicate with Apple apps such as Health. The original Moto 360 apparently works with iPhones too.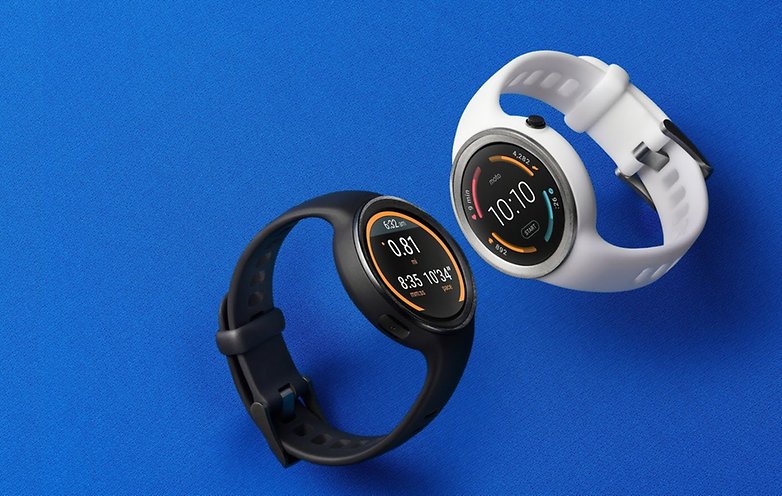 Moto 360 (2015) vs Moto 360 comparison: battery
Of all the things about the Moto 360, the 320 mAh battery was the most disappointing – it took a software update before we could get a full day out of it, before that the watch would run out of puff after around 12 hours. That's not ideal if you go to work and stay out past 6pm.
Will the Moto 360 2 do better? Motorola says yes. There's a 300 mAh battery in the 42mm model and a 400 mAh battery in the 46mm model, and while the smaller watch has a smaller battery than last year's Moto 360 Motorola claims that both devices will last for up to a day with ambient mode on. With it off, you'll get up to two days with the larger Moto and 1.5 days with the smaller one.
Both generations support wireless charging, but the Moto 360 2 can't use the original Moto 360's charging dock.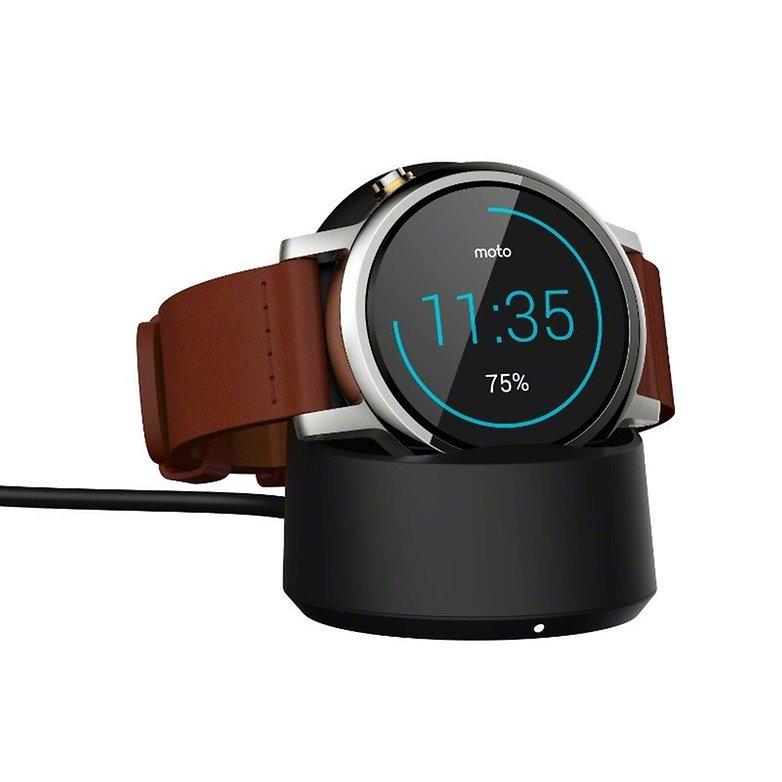 Moto 360 (2015) vs Moto 360 comparison: early verdict
So far, so good: the Moto 360 (2015) is a vast improvement over the original. Now the bad news. It's more expensive. The original Moto 360 had a SSRP of US$250 (and is currently on sale for around US$150), but the new one starts at US$300 and can cost up to US$450 if you want the most expensive band and color options. That'll come down as retailers start discounting, but on launch it's a big price hike.
Is it worth it? We're still not entirely sold on the proportions – side-on it looks massive in a way the Apple Watch, for example, doesn't – and we don't like the black gap at the bottom of the otherwise circular face, but those are personal preferences. Motorola's emphasis on personalization is smart and the Moto 360 2 looks particularly good in silver or rose gold with a leather strap. It isn't cheap, but it certainly isn't nasty either. Most importantly, it's a huge improvement on the original, so if you're choosing between the two watches, this is the one we'd plump for.
What do you think? Has Motorola made a must-wear Moto? Let us know in the comments.