MIUI v5 Review: a Crowd-Pleasing Custom ROM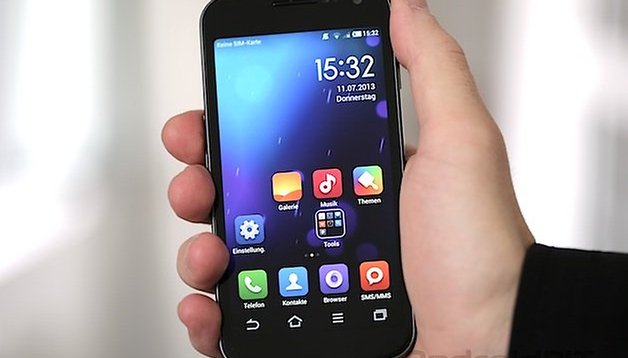 Custom ROMS are great: with very little effort, you're able to switch out the preinstalled software on your smartphone for a new one that offers you more options and quite often a more attractive look. A nice custom ROM that fits this build is MIUI, of which I tried out version 5 on my Galaxy Nexus. NEXTPITTV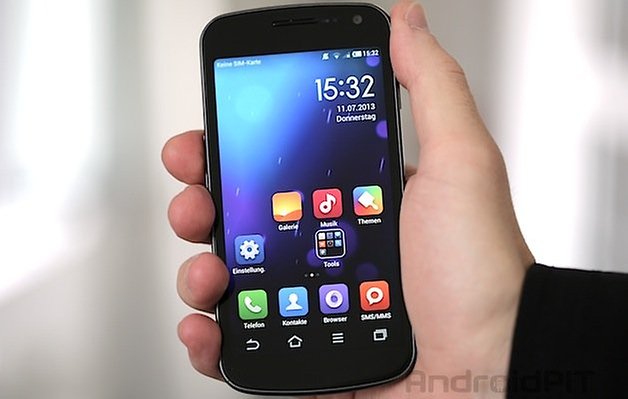 Installation
Custom ROM buffs shouldn't have a problem flashing MIUI, though I will still explain how it's done for our new Android users. First, download MIUI and ZIP files onto your device. Next, boot your device in recovery mode and as a precaution, perform a complete backup. Proceed then with a factory reset and flash the last version of MIUI. You should then wipe the cache and restart your Android device again.
Download MIUI v5 here.
My first impression
MIUI turns the normal Android look inside out. It really reminds me more of iOS than Android. Don't worry though, the custom ROM is no simple copy of the Apple operating system. It offers enough unique features of its own and the Android core shines through the entire time. MIUI v5 is based on Android 4.2.2 and despite the ''v5'' portion of the name, the exact version of this custom ROM is in fact 3.7.5, as shown on my Galaxy Nexus.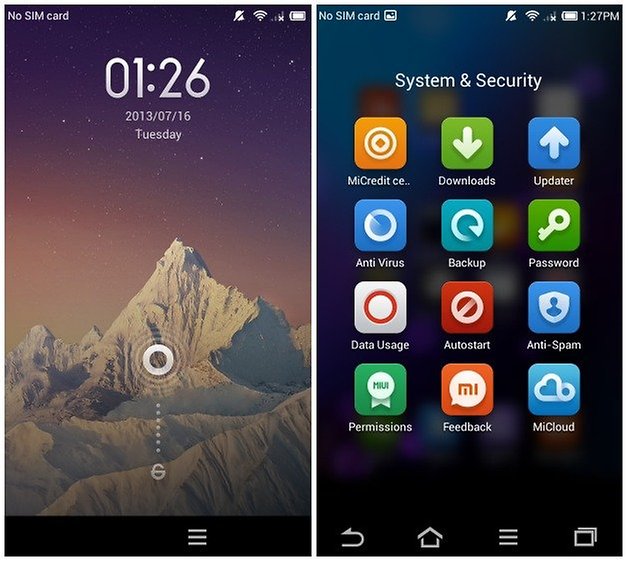 The makers of MIUI have put a big emphasis on the visual appeal of this custom ROM. Whether it be its transparent portions, the Gaussian blur, animations or the color scheme, MIUI has the whole package, yet doesn't appear overloaded. It offers a homogeneous optic which is a real pleasure for the eye, if you happen to like its bright and playful look.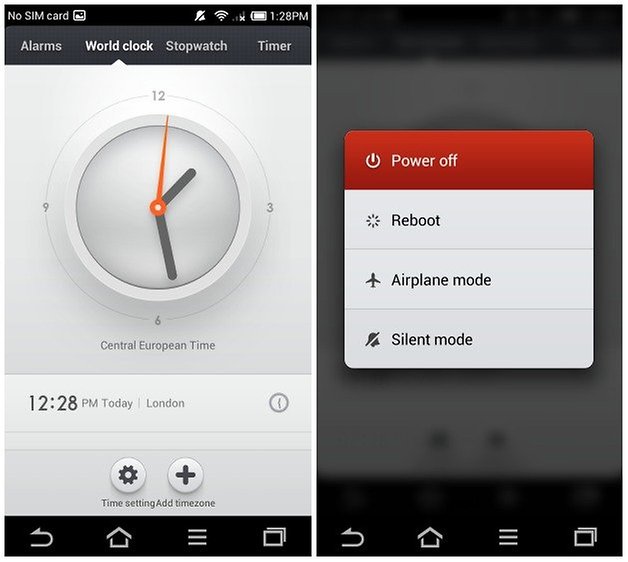 Good performance and many apps
Despite its visual playfulness, MIUI v5 worked quite smoothly on my Galaxy Nexus, free of glitches and crashes. Another nice aspect is the many useful preinstalled apps. The team behind this ROM have optimized close to every system app to go with the look of MIUI v5. The custom ROM has an app for pretty much every area of use: notes, virus scanner, usage monitor for mobile data, app permissions, compass and flashlight to name a few. Not only do the apps look great, they offer a great range of functionality. This makes MIUI very attractive for all Android beginners.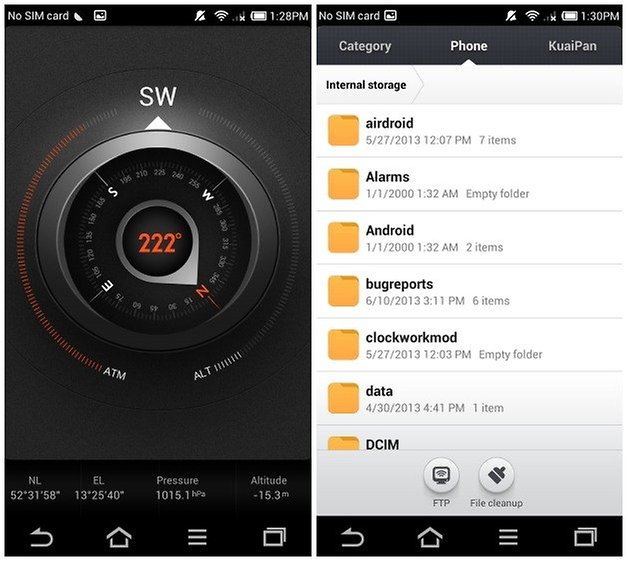 Few customization options
If you are used to custom ROMs like CyanogenMod or AOKP, however, you'll surely miss many personalization options when using MIUI. This ROM does offer quite a few settings, though these aren't as extensive. A certain level of customization does exist: you're able to set up folders and the number of display buttons as well as configure the layout for the notifications bar.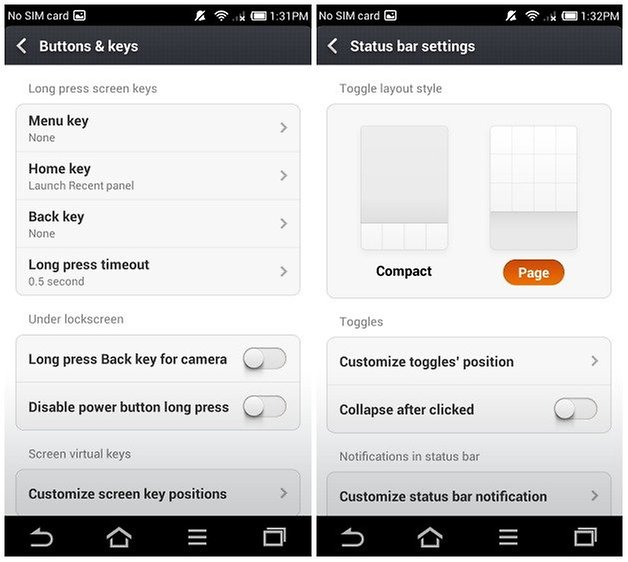 Despite its lack of customization options, MIUI offers a truck load of themes which can change the entire look of your user interface in the blink of an eye. To download and use new designs though, you'll be forced to set up the free Xiaomi account. This is no real hurdle, so downloading new cool looks isn't hard to do.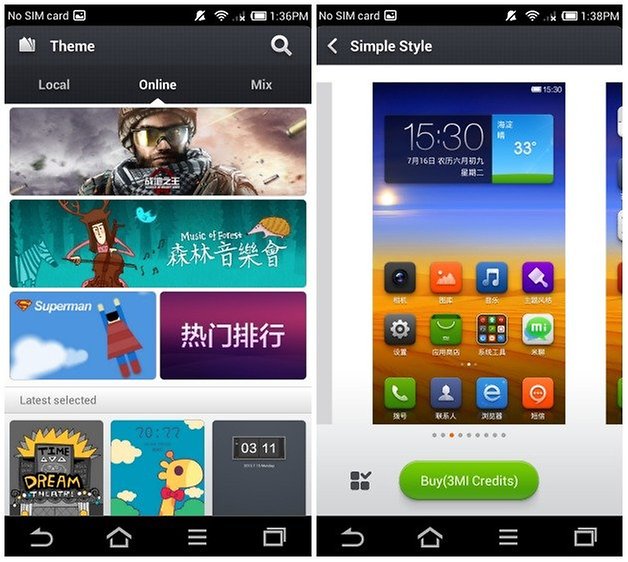 Bottom Line
MIUI v5 will be loved by everyone who wants to get away from the typical Android look but still would like to use the Android system. The custom ROM is beginner-friendly, but for modders offers very little customization options. If you aren't bothered by this aspect, then MIUI v5 could just a custom ROM for you.