More isn't better: Light's 9-lens smartphone misses the point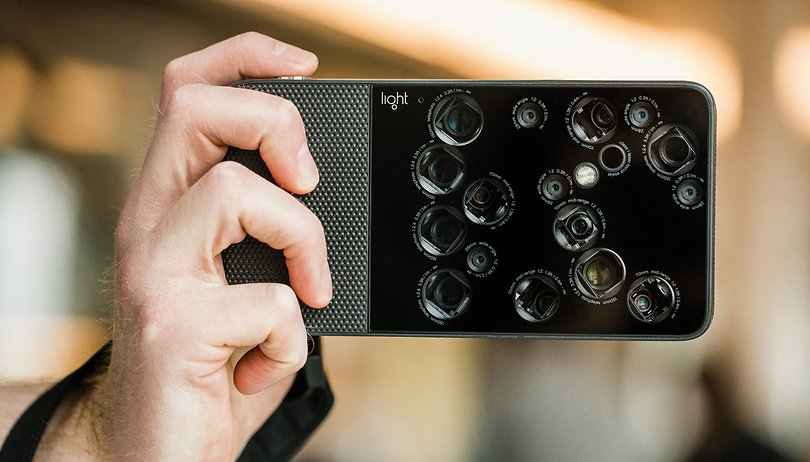 The makers of the Light L16, a camera the size of a thick smartphone that packs 16 cameras on one side, are back at it again. This time, the company is making a "stripped-down" version with between 5 and 9 cameras that will also function as a smartphone. Can Light turn an interesting concept into a great smartphone? I'm skeptical.
Bradley Lautenbach, vice president of marketing and design at Light, visited us in April for the European launch of the Light L16 camera. We were able to take a look at the interesting 16-camera solution of this young company, and we found that the major disadvantage of the company's debut camera is its price tag: $1950. Another drawback was that you couldn't share the photos with friends and family via social media directly from the camera. And that's where Light's upcoming smartphone comes in.
Back in April 2018, when Bradley Lauterbach visited our editorial offices, he hinted that they were already working on a smartphone with a slimmed-down L16 technology. At the time, the Light smartphone was just a dummy without any functionality. According to the Washington Post, the manufacturer is now one step ahead and already has a working prototype.
We document our lives in pictures and videos with our smartphones everyday. With the P20 Pro, Huawei proved more can be better. With its three rear camera lenses, the P20 Pro can capture excellent shots in almost any situation. But how many lenses do we really need? Light apparently thinks the right number is somewhere between 5 and 9.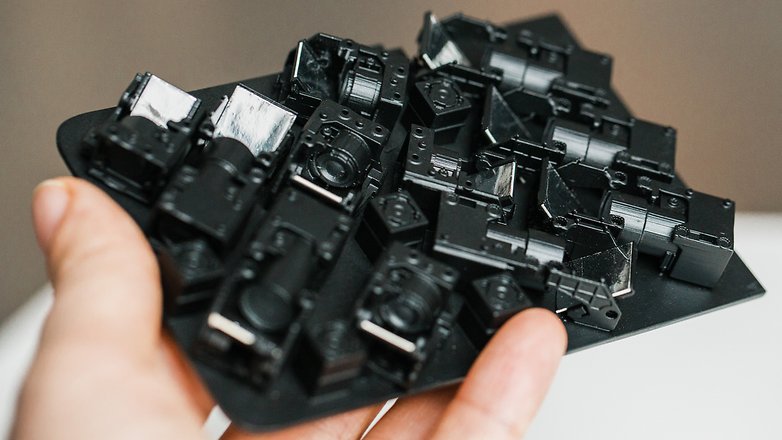 A smartphone that packs up to 9 cameras is certainly an interesting concept, but for it to be a success by any measure, the user experience and quality of the shots need to be excellent, especially if it ends up costing over $1000. I'm skeptical about its potential.
The L16 camera, though it's a memorable product, isn't up to par with the level of consistency and quality that users of high-end smartphone cameras might expect of Light's upcoming smartphone. Reviews and user comments about the L16 say it has poor low-light performance, the desktop editing software is a struggle to use, and it doesn't even approach the same versatility as a DSLR, not to mention reports of artifacts and blur due to stitching issues.
I don't believe a smartphone could ever be a substitute for a DSLR, but adding some additional lenses can lead to more versatility and better quality shots, as we've already seen with the P20 Pro. Light's concept is valuable for the smartphone world, but more lenses doesn't automatically mean better results. It all comes down to the execution, and if the L16 is any indication, I'd wait for the reviews before paying top dollar for Light's smartphone.
There's no indication of when this smartphone might hit the market, but it will likely take some time to get it through certification, and it's worth noting that some of the pre-orders for the L16 took 18 months to arrive.
What do you think about buying a smartphone with 5 to 9 cameras on the back? Are you as apprehensive as I am? Let us know your thoughts in the comments!
This article includes contributions from Shu On Kwok.