LG V10 tips and tricks: fire on all pistons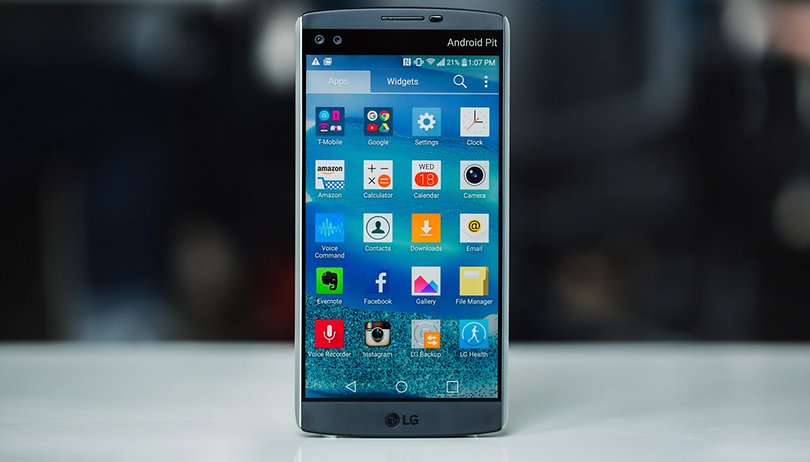 The LG V10 is a big phone with impressive specs and some killer features that make it stand out from the rest of the high-end smartphone crowd. But are you getting the most from its superpowers? Let our collection of LG V10 tips and tricks show you all the fun stuff that LG's flagship has to offer.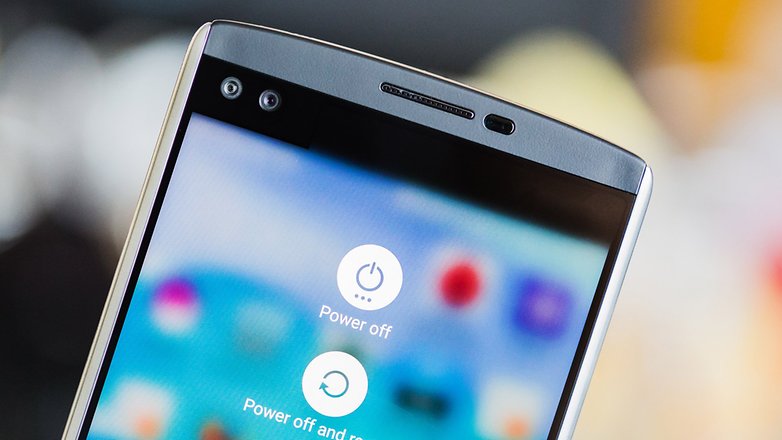 1. Use two apps at the same time
LG's Dual Window mode enables you to split the screen and run two apps at the same time, and while it doesn't work with every app in the Play Store, it does work with big hitters such as Chrome and YouTube. To go into Dual Window mode, tap the multitasking button and select Dual Window. You should now see a line on the screen: drag it to divide your screen between the two apps.
There's also another way to do two things at once. Pull down the notification area, look for Quick Toggles and enable QSlide. This lets you run one app in a window that floats over another, so, for example, you could have the calculator app open to do sums that you're putting into an email or online form.
2. Customize the second screen
One of the most eye-catching features of the LG V10 is its second screen, a Galaxy Edge-style affair that sits above the main display. You can change what appears on it by going into Settings > Second Screen and choosing from the five most recent apps you've used, music or calendar controls, favorite apps and contacts or a custom message.
You can also keep the second screen on when the main display is off, although it's limited to switches for the camera, LED flashlight and Wi-Fi.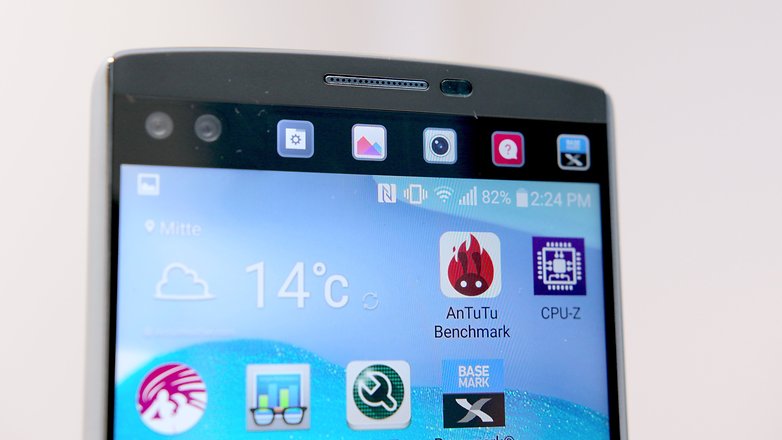 There is one other second screen option: Hide Sensitive Content. This prevents the second screen from displaying potentially sensitive notifications such as email titles and summaries.
3. Use its Smart Settings
LG's V10 comes with Tasker-style automation right out of the box. For best results it's a good idea to set up a home location in Settings > Location > My Place. Once you've done that you can create settings to turn features on or off when you get home or go out.
4. Create a custom knock code
You can wake your LG V10 by double-tapping it, but if you'd rather pretend to be a spy you can create a custom lock code made up of three to eight taps. To do that, go into Settings > Lock Screen > Select Screen Lock and tap on Knock Code.
You can now create your new knock code, and you'll be asked to repeat it to make sure. You'll also be asked to create a PIN code in case you forget your taps.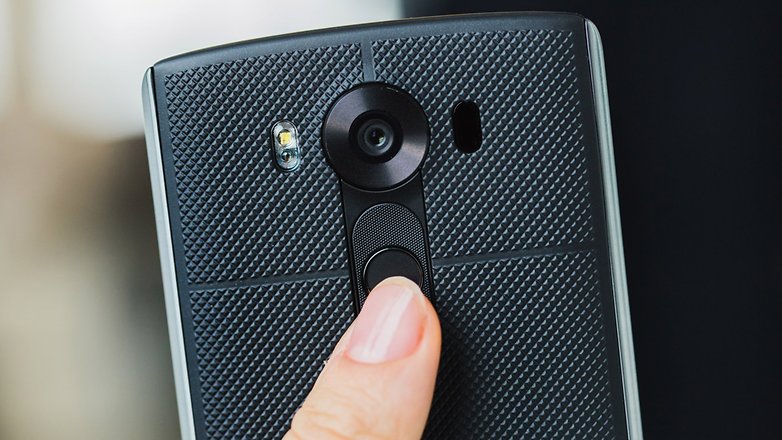 5. Take a screenshot and draw on it
There are two ways to take a screenshot on the LG V10: you can press and hold Power and Volume Down simultaneously, or you can bring down the Quick Settings toggle and tap Capture+.
This not only takes a screenshot but enables you to scribble on it too, for example if you wanted to highlight
6. Create lock screen shortcuts
Provided your screen lock is set to none or swipe, or Smart Lock is enabled, then you can have up to five lock screen shortcuts on your home screen for super-fast app launching.
To set them up, go into Settings > Lock Screen > Shortcuts, choose the app(s) you want to have on the lock screen, and tap Save when you're done.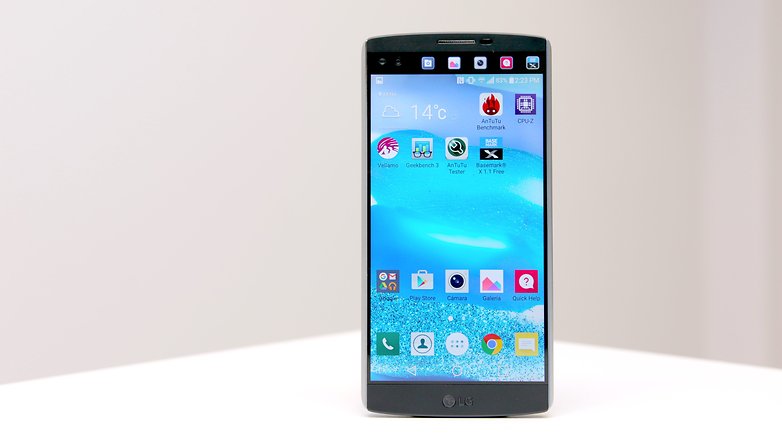 7. Take selfies from far, far away
One of the most fun features in the LG V10 is its ability to take selfies from afar: instead of holding the phone and trying to hit the button, you can set up your shot and then take the shot with gesture or voice control.
To use gesture control, hold your hand up with the palm open until you see brackets appear around it on the screen. Make a fist if you want to take a single photo, or do it twice to take four burst shots.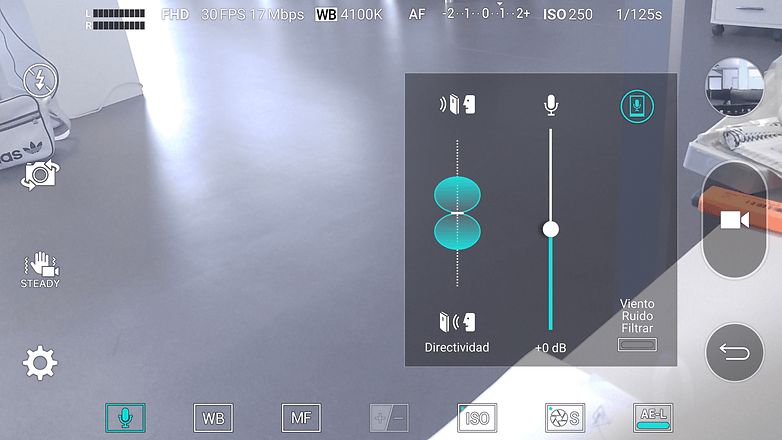 You can take shots by voice, too. If the phone's camera app is in auto mode you can trigger the shutter by saying "cheese", "smile", "whisky", "kimchi" or "LG".
8. Use Smart Cleaning to keep your phone fresh
Over time, every device gets its fair share of digital lint: temporary files, downloads and the various other odds and sods that don't really need to stay on your phone.
LG's Smart Cleaning system (Settings > Smart Cleaning) makes cleaning them up effortless. It's a great way to free up some space in your internal storage.
Do you have any great LG V10 tips you'd like to share? Let us know in the comments below.