LG G4 vs LG G3 comparison: are they really different?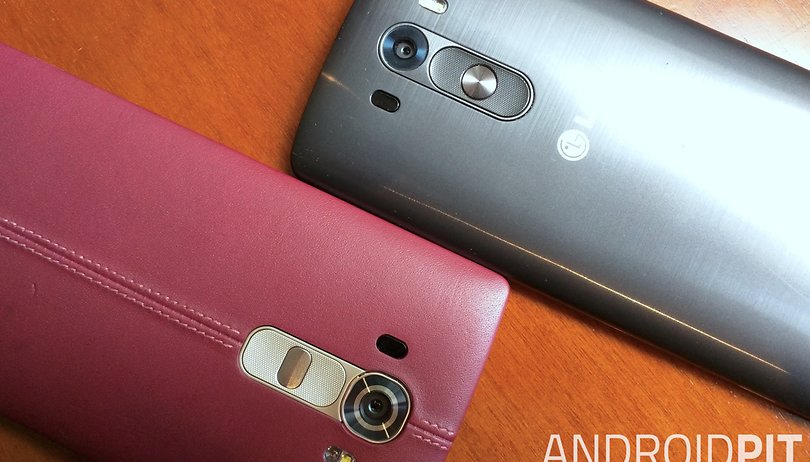 The LG G4 has just been launched at an event AndroidPIT is attending in London. We'll have plenty of coverage on this device over the coming weeks, but first let's take a quick look at how it compares to the previous in the series, the LG G3. Where do these devices differ and what's the same? Find out in our LG G4 vs LG G3 comparison.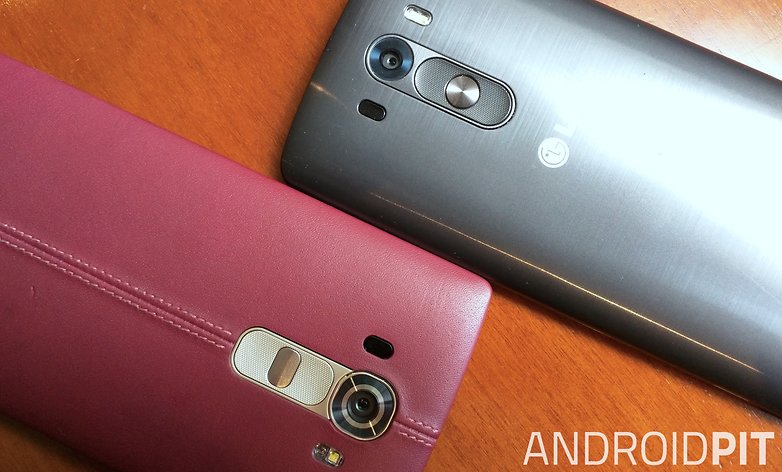 LG G4 vs LG G3 comparison: price and availability
The LG G3 can be picked up on Amazon for 400 USD for a non-contract carrier version. The LG G4 price is set at 649 Euros for the plastic-rear version, and 699 Euros for the the leather-rear version. We don't know what the US and UK pricing will be just yet, or when it will be released in the west. The LG G4 is available from today in Korea, but we might have to wait until June to get our hands on one.
LG G4 vs LG G3 comparison: design and display
From the front, the LG G3 and LG G4 look quite similar, with the LG G4 following the same design language as its predecessor. Both feature a 5.5-inch display, with the same slight curves at the top and bottom of the device, but the LG G4 is squarer, with sharper edges and a slight curve to the screen. The G4 is also slightly larger, with wider upper and lower bezels.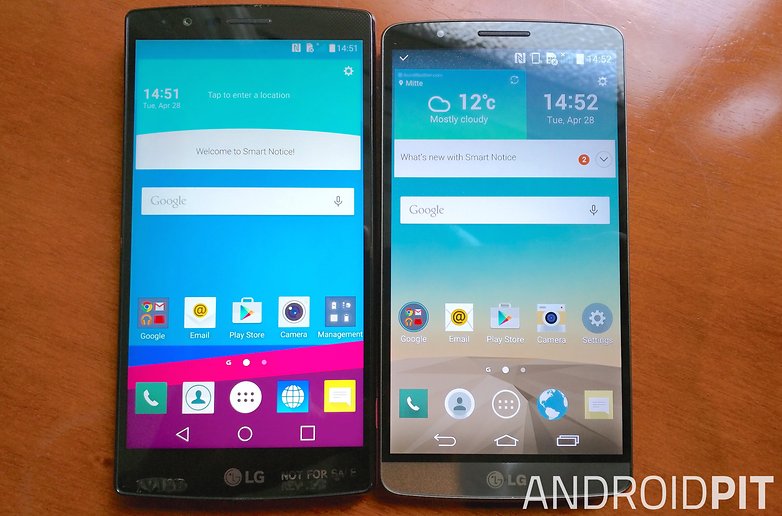 Round the back, things look quite different. The LG G4 comes with a varied choice of rear plates, including real-leather options. While the rear buttons have remained in the same place, the middle button is now an oval rather than a circle, and there is a silver ring around the camera sensor on the G4. The choice of materials make the devices look clearly different from behind.
Regarding the display, while both are similar in that they have a 5.5-inch QHD screen, LG has said that the new display is both brighter and more colorful than its predecessor (which, it must be noted, was already one of the most glorious on Android). This is in large part thanks to nano-particles from the quantum dot technology used. in the G4.
LG G4 vs LG G3 comparison: processor and RAM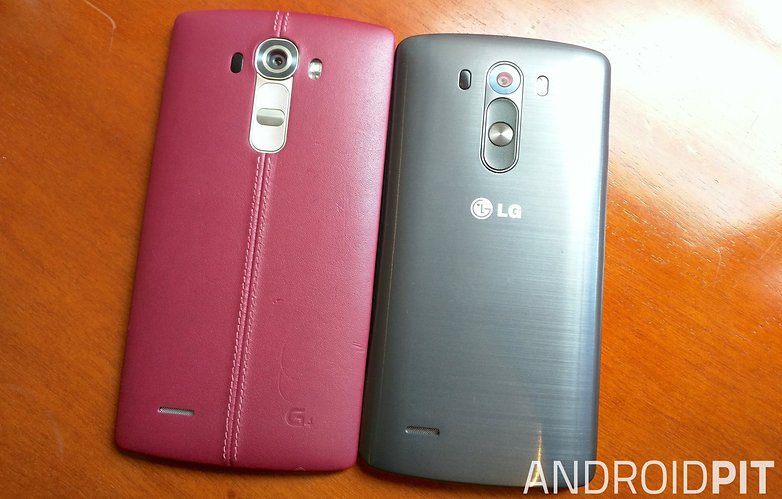 The LG G3 featured a quad-core Snapdragon 801 processor, running at 2.5 GHz, with 2 GB or 3 GB or RAM depending on the model's internal storage size. The LG G4 features a hexa-core, Snapdragon 808 processor (clocked at 1.8 GHz) with 3 GB of RAM as standard. What does this mean to the consumer? The LG G4 is faster, will run smoother, and is in a better position to take advantage of the joys of Android Lollipop.
LG G4 vs LG G3 comparison: camera
The LG G3 features a 13 MP rear camera and a 2.1 MP front camera. Both are capable of producing smart pictures, but LG has really focused on improving this aspect of the device for the LG G4. The G4 has a 16 MP rear camera with an f/1.8 aperture, and 8 MP front facing camera.
What this means is that the main camera on the LG G4 is primed to be one of the best on the Android platform, if its image processing software meets the demands of the hardware. We'll bring you a real camera comparison soon, but for now it looks like the G4 will blow the LG G3 out of the water in this department.
LG G4 vs LG G3 comparison: battery
LG's phones have shipped with 3,000 mAh batteries for some time now, and we're being treated to one once again on the LG G4. This means that the G4 has the same raw battery capacity as the LG G3, but which will perform better isn't yet known. At the G4 press conference LG said that the LG G4 will last for more than a day, and estimates that it has 20 percent better battery life than its predecessor. Whether or not that is true we'll have to wait and see.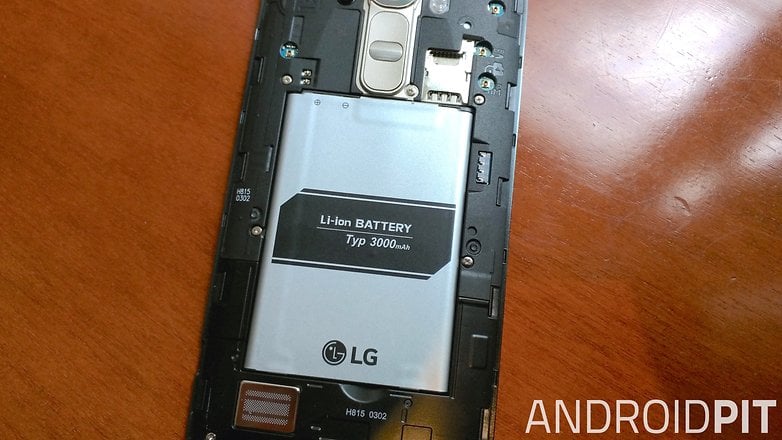 LG G4 vs LG G3 comparison: software
The LG G3 is running LG's Optimus UI and can be upgraded to Android Lollipop. The LG G4 introduces a new interface known as UX 4.0, and while we haven't had enough time to get to grips with it fully, it's clear that LG is focusing on a more intuitive interface, with more customization options and even more focus on Google apps.
LG has also introduced new camera features, and software additions like Event Pocket (which features drag and drop integration with social channels and other calendars to create one, automatically generated calendar) Smart Notice (which gives personalized updates on things like weather and travel) and an improved gallery, enabling you to easily organize thousands of photos at once.
LG G4 vs LG G3 comparison: specs
| | LG G4 | LG G3 |
| --- | --- | --- |
| OS | Android 5.1 Lollipop, UX 4.0 | Android 4.4.2 KitKat, Optimus UI |
| Display | 5.5-inch, 2,560 x 1,440 pixels (QHD) | 5.5-inch LCD, 2560 x 1440 pixels (QHD), 534 ppi |
| CPU | Snapdragon 808, hexa-core, 1.8 GHz | Qualcomm Snapdragon 801, quad-core, 2.5 GHz |
| RAM | 3 GB DDR3 | 2/3 GB |
| Internal memory | 32 GB + microSD | 16/32 GB + microSD |
| Battery | 3,000 mAh removable battery, wireless-charging (with optional accessory) | 3,000 mAh |
| Camera | 16 MP with f/1.8 (rear), 8 MP (front) | 13 MP, flash, auto-focus laser (rear), 2.1 MP (front) |
| Connectivity | HSPA, 4G/LTE, NFC, Bluetooth 4.0, Wi-Fi 802.11 a/b/g/n/ac | HSPA, 4G, NFC, Bluetooth 4.0, Wi-Fi |
| Dimensions | 5.9 x 3 x 0.4 inches/149.1 x 75.3 x 8.9 mm | 146.3 x 74.6 x 8.9 mm |
| Weight | 155 g | 149 g |
So there you have it. The LG G4, while looking pretty similar, improves upon the LG G3 in some key areas, namely the camera technology and processing capabilities. While the display might not have changed much, it has changed for the better, and the efficiency of the Snapdragon 808 and Lollipop combination should mean the same great looks, but with even better battery life.
We'll update this page with an in-depth analysis of both devices once we get the LG G4 in house and can properly examine the battery life and camera technology. Until then, check out our hands-on LG G4 review at the link.
What do you think of the newly revealed LG G4? Let us know in the comments below.