LG G3 review: a display of epic proportions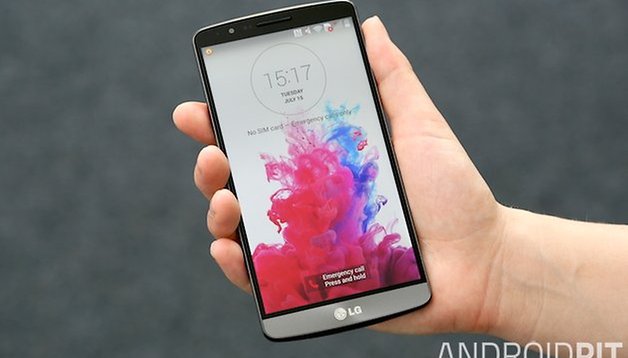 The LG G3 is one of the best Android smartphones of 2014, standing up very well to the high expectations placed upon it in the lead up to its unveiling a few months ago. We've had a couple of months to get used to the G3's quirks and characteristics and seen it through a recent software update as well. Here's our in-depth LG G3 review to show you what best LG smartphone has to offer.
Good
Great screen-to-body ratio

Intuitive button placement

Very fast and accurate camera

Nice clean interface

''Future proof'' display
Bad
Some tints visible in display

Not much support for 2K content right now

Large size not good for small hands
LG G3 design and build quality
Straight up, the LG G3 is a very good looking smartphone. The screen takes up a huge 76.4% of the front of the device and has very small side bezels. The rear of the G3 is curved to fit more comfortably in your hand, making its rather large footprint less noticeable. The G3 is like a more refined LG G2, with the same rear-key configuration on the back with slightly larger and easier to use power and volume buttons, and a nice symmetrical placement of the laser auto-focus module and dual-LED flash on either side of the camera lens.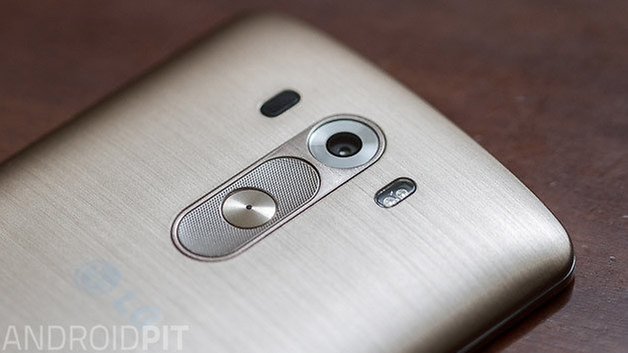 The rear cover is made of a brushed aluminum-look polycarbonate that LG calls ''metallic skin'' and it feels much better than the slippery cover on the G2. This time around though the rear cover is removable, making a removable battery and microSD card slot a reality. An IR blaster, LED notification light and support for Qi wireless charging round out the list. The device is definitely large and would not suit those with particularly small hands, but the size is really not that noticeable due to the well thought out button placement and curved back panel. The G3 also has a 1 Watt speaker mounted on the back of the device that benefits from the rebounding sound waves between a flat surface and the back of the G3. The sound is solid and loud, but not quite up to HTC's BoomSound experience.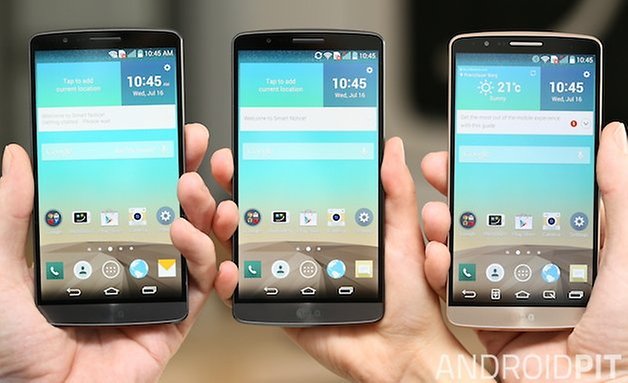 LG G3 display
The LG G3 is the first widely available smartphone to ship with a QHD display, meaning it has four times as many pixels as a traditional HD display: that's 2,560 x 1,440 pixels with a pixel density of 538 ppi, the digital equivalent of art books. While the display is truly impressive when viewing 2K videos and hi-def images, there are currently not many 2K apps around so the impressive 5.5-inch IPS LCD display goes unnoticed a lot of the time. Of course, this also means that as more 2K smartphone content and apps are created the G3 will be very future proof as far as display resolution goes. However, the G3's display tends to show slight color tints depending on the individual device and it is not as contrasty or bright as many other flagships around right now. It's not the best display available as far as color reproduction and dynamics go, but it's incredibly sharp and is a solid offering for the first of its kind.
See our explanation of smartphone resolutions and display definitions.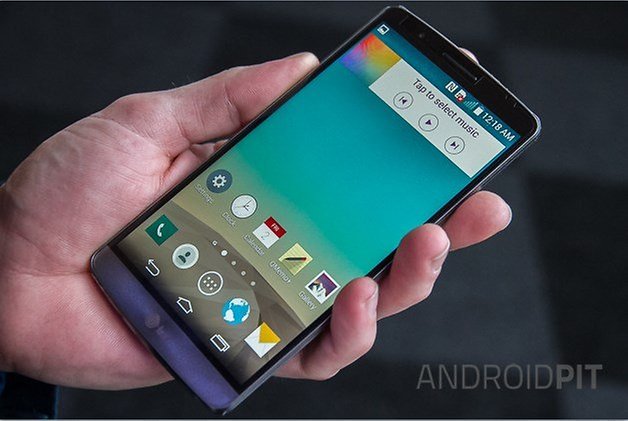 Best LG G3 cases and covers
LG G3 software
The LG G3 ships with Android 4.4.2 with LG's revised Optimus UI. The interface has been stripped back from the tacky and slightly childish interface found on the G2 and replaces it with subtle, mature colors and more life-like color balance and theming throughout. While some view the display as dull, it all depends on how saturated and bright you like your displays: for my tastes it is perfectly acceptable, although I do prefer the reading experience on the Galaxy S5 better. Nevertheless, LG's consistent approach to their interface and the clean and pared-back feel to Android 4.4.2 is good to see, something Samsung failed to achieve with the S5's TouchWiz. LG also allows you to uninstall many of the pre-installed apps if you do not want them, a consideration other OEMs really need to emulate.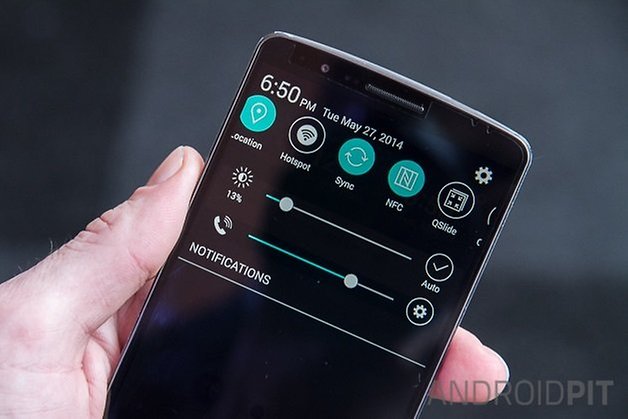 The G3 comes with a really nice set of software features including Knock On and Knock Code for buttonless access, motion controls, Quick Memo+, multi-window and QSlide mini apps. Slightly less useful additions include Smart Bulletin and Smart Notices, which bring Google Now-like functionality to your smartphone habits and provide additional information on things like the weather forecast. Just how useful these inclusions are for you is up to your usage habits though.
Check out our LG G3 software features breakdown for more information.
How to set up the LG G3 for the first time
LG G3 performance
The LG G3 is very fast. The cleaned up Optimus UI is much less laggy than previous versions and the general performance and responsiveness of the G3 is lightning quick for the most part. Not quite HTC One (M8) fast, but fast. The G3 is powered by a quad-core Snapdragon 801 SoC clocked at 2.5 GHz with 3 GB of RAM in the 32 GB internal storage version and 2 GB of RAM in the 16 GB storage version. Despite the processor demands of a QHD display, LG has optimized the G3 so that when the 2K qualities of the screen are not required everything is trimmed back, which saves on not only processor power but also on battery life.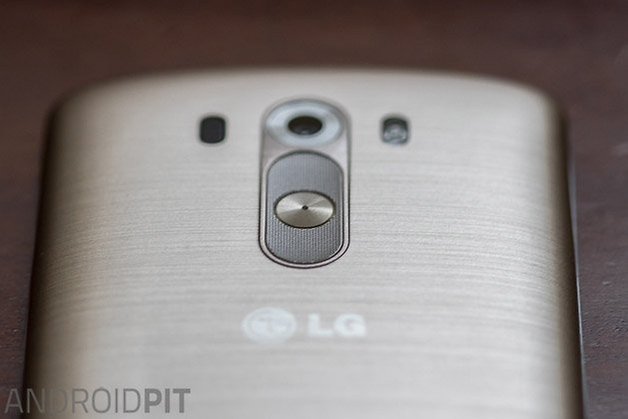 LG G3 camera
The 13 MP camera on the LG G3 is great. It features the fastest auto-focus currently available, at just 0.276 seconds. The laser auto-focus is activated as soon as the camera app is launched, so missing the critical moment is not an issue. The auto focus is also very accurate and falls back on traditional contrast based focusing and face recognition if the laser can't do its thing (for example, if the subject is out of range). Low light performance is not exceptional but is no worse than any other decently performing smartphone camera. In full daylight results are great with good color reproduction and the G3's HDR mode is fantastic. At full crop though, the effects of LG's typically heavy post-processing is visible, although a recent update has made improvements in this area.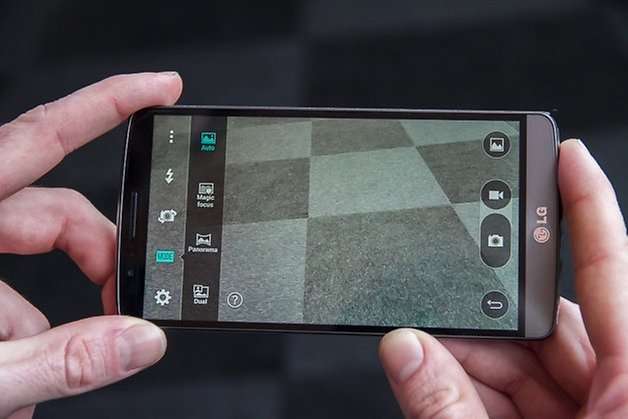 The camera app itself is very minimal, with a full screen view mode that lets you toggle on screen elements for an uninterrupted viewfinder. The pre-loaded settings and modes on the G3 are pretty refined as well, with only the big hitters on board like panorama, dual shot, and the new Magic Focus for post-focusing images. If you're serious about photography the hardware is all there, but you might need to get yourself a replacement camera app for more settings and presets. The front camera has been redubbed the selfie camera and has been redesigned with a specially angled lens, low light aperture and a built-in Beauty Mode slider to get the best possible results from the 2.1 MP shooter.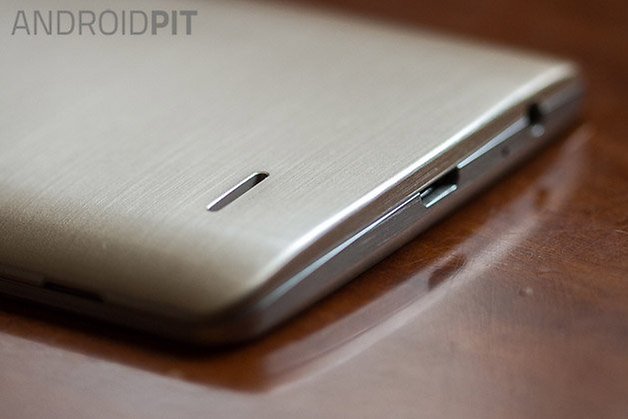 LG G3 battery
The LG G3 has a removable 3,000 mAh battery that also supports Qi wireless charging. The battery capacity is sufficient to get you through a day of average use, mostly due to LG's 3A optimizations to control the power demands from the display. The G3 also has a battery saving mode that lets you manually choose the features you wish to disable for energy savings. Other devices force limitations on you, so this is a nice touch, even if the results are not as pronounced as those with forced power saving modes found elsewhere.
Take a look at our best cases and covers for the LG G3.
LG G3 price
The LG G3 is available in the US on the main carriers for around 199 USD on a two-year contract with special deals, freebies to sweeten the individual offers and more to catch your attention, so shop around and consider your options before committing. Best Buy and Amazon will do you a contract for just 99 USD. Some carriers like AT&T have scrapped Qi wireless charging too, so if that's a deal breaker be warned. Off contract G3's go for 599 USD for the base model with 16 GB of storage and 2 GB of RAM. In the UK you can grab the LG G3 for 499 GBP or online for less if you shop smart. In India you can now grab the LG G3 for 47,990 INR. The LG G3 is also availbale in Hong Kong, Singapore, Indonesia and the Philippines with more markets to follow.
LG G3 release date
The LG G3 was announced on May 27th 2014 and released in South Korea the following day, however only became available for purchase in the USA and other world markets in July 2014.
LG G3 technical specifications
The LG G3 tech specs are able to impress on their own, but as usual, you can't just look at these to make a full conclusion as to whether a device is good or not. Nonetheless, they'll give you a good indication of what to expect when using a device.
Final verdict
The LG G3 is, in my opinion, one of the best Android smartphones I've seen this year. It has some shortcomings, as all devices do, but the list is very short and in almost all important ways the G3 has stood up to considerably high expectations, which is no easy feat. It represents a significant if subtle improvement over the G2, and LG has clearly shown that it is paying close attention to what counts and making refinements where they are needed most. There's very little fluff to the G3, and while some aspects, like the camera app, might be a little light for some, the key requirements for a great phone are all present and accounted for. If you can handle the size and don't shirk at the thought of a QHD display or its particular peculiarities, then you really can't go wrong with the LG G3.