LG G2 vs. LG G3: worth the upgrade?
Authored by:
Nico Heister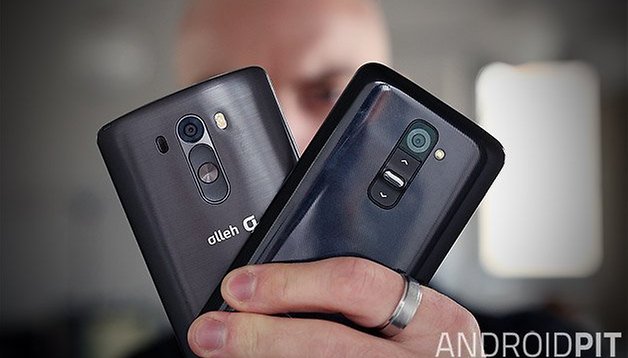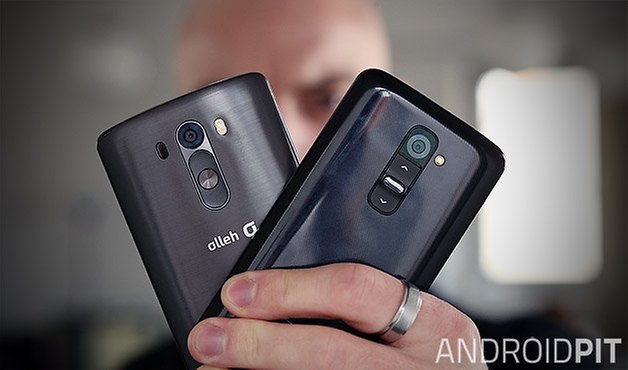 Design
Both smartphones are made of a polycarbonate chassis, but the G3 has the aura of being much higher quality. This is mostly due to the fact that LG has thrown in a bunch of brushed aluminum around the body of their latest smartphone and given it more of a matte toned down finish. This makes the G3 less prone to fingerprints and is also easier to grip when in your hand. The glossy look of the G2, while still polycarbonate, looks a little less classy when compared side by side.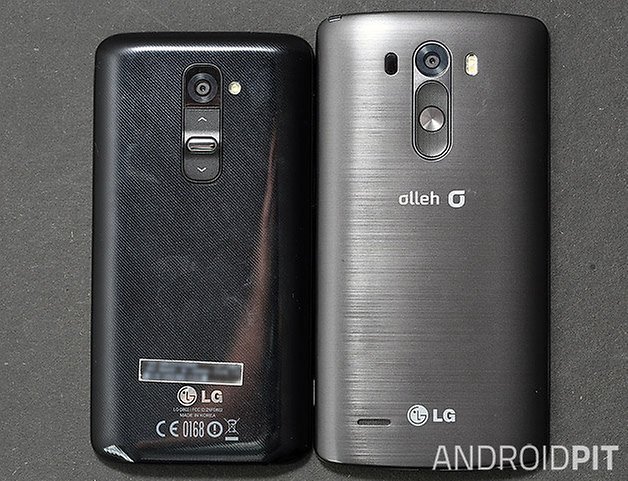 Equipment
Besides the technical data, which we'll highlight in the next section, LG has listened to many of its critics and has included two very important changes with the G3: the battery is now replaceable and internal storage can be boosted with a microSD slot. With internal storage being limited and battery life one of the first and foremost thing on consumer minds, LG takes a step in the right direction with their latest smartphone. LG has also stepped up the display specs, equipping the G3 with QHD resolution at 2,560x1,440 pixels, compared to the G2's Full HD display at 1,920x1,080 pixels.
Technical Data
| | LG G3 | LG G2 |
| --- | --- | --- |
| System | Android 4.4.2 + Optimus UI | Android 4.4.2 + Optimus UI |
| Display | 5.5 inches, IPS, 2,560 x 1,440 pixels, 534 ppi | 5.2 inches, IPS, 1,920 x 1,080 pixels, 424 ppi |
| Processer | Qualcomm Snapdragon 801, 2.5 GHz, Quad-Core | Qualcomm Snapdragon 800, 2.26 GHz, Quad-Core |
| RAM | 2 GB (16 GB version ) and 3 GB (32 GB version) | 2 GB |
| Internal Memory | 16/32 GB + microSD (up to 128 GB) | 16/32 GB |
| Battery | 3,000 mAh (removable) | 3,000 mAh |
| Camera | 13 MP, OIS+, Laser autofocus (rear), 2.1 MP (front) | 13 MP (rear), 2.1 MP (front) |
| Connectivity | HSPA, LTE, NFC, Bluetooth 4.0, Wi-Fi | HSPA, LTE, NFC, Bluetooth 4.0, Wi-Fi |
| Dimensions | 146.3 x 74.6 x 8.9 mm | 138.5 x 70.9 x 8.9 mm |
| Weight | 149 gr. | 140 gr. |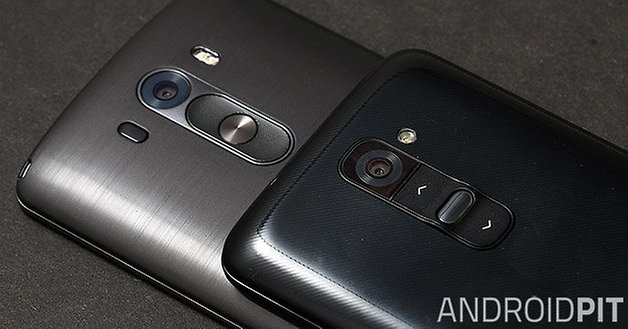 Conclusion
Improvements in the hardware, despite only tiny steps, are expected when a new smartphone is released and the G3 is no exception. LG has also taken consumer criticism to heart and has adjusted the G2 not only in design, but also provides the ability for users to replace the battery and expand storage with a microSD card. If you've refrained from picking up an LG device in the past, notably the G2, these important changes could be easily seal the deal for you. All together, the G3 seems to be a nice bump from the G2 and well worth the upgrade. For a full over-view of the LG G3, check out our hands-on review and video.
Note: We used the Korean version of the G3 for our photos. This differs slightly from the international version with the addition of a logo on the back of the device and extendable antenna. The technical data is drawn from the European model of the LG G3.