LG G Pad 8.3 vs Galaxy Tab 3 8.0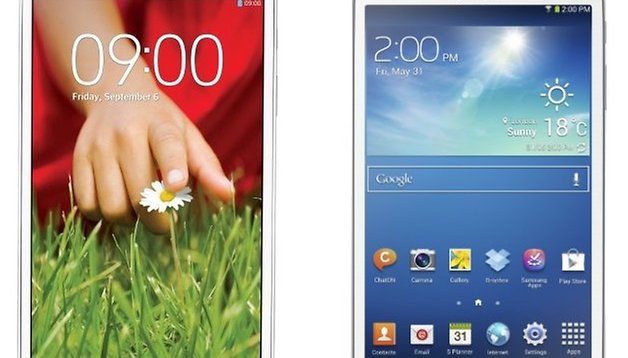 Days before the IFA consumer electronics fair gets kicked off in Berlin, LG has announced their new tablet the LG G Pad 8.3 just before its official debut during their press conference this week. This new addition to the G series offers a slim and lightweight build for comfortable usage and a big enough battery of 4,600 mAh for long durability. NEXTPITTV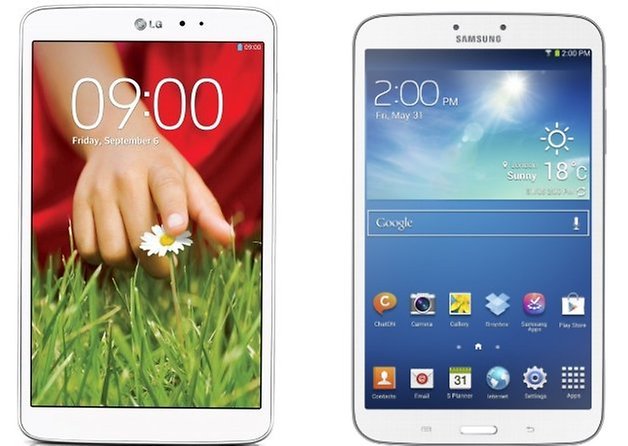 The new member of the G family comes just after the reveal of their new flagship smartphone the LG G2 and follows the manufacturer's ''new'' philosophy of learning from the customer and creating something ''with unique selling points consumers around the world will appreciate'', as CEO and President of LG, Dr. Jon-seok Park, expressed in the news room of their website. For LG that means a tablet that will fit perfectly in one's hand, an 8-inch Full HD display with a resolution of 1,920 x 1,200 WUXGA (''Widescreen Ultra Extended Graphics Array ''), a Qualcomm Snapdragon 600 processor with a quad-core CPU beating at 1.7 GHz.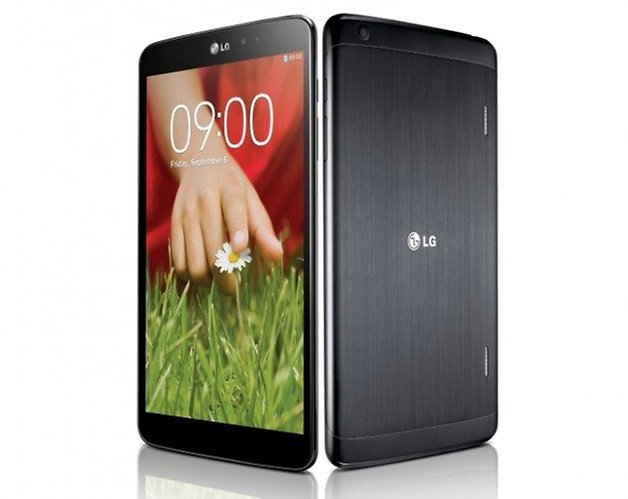 Software
The new tablet also incorporates some new software features like QPair which allows convergence between multiple devices. More specifically, all of your calls and messages that you get on your smartphone will also be displayed on your G Pad, from which you can then send a reply. Notes that you've created using the G Pad's note taking app called QMemo can also be shared between devices. There is also the option of linking the tablet with other smartphones and tablets built by other manufacturers, though they recommend that these be running on Android Jelly Bean.
Multitasking will also be an integral function of the new tablet, complemented by 3 new features. First off, Slide Aside lets you slide between opened apps with a three finger swipe, QSlide allows you to have up to 3 apps in one window at a time, and lastly, KnockON has you tapping on the device twice to turn it on and off.
Release time and locations
For the time being, there is no official release and roll out date, though the news release stated that it would be appearing in North America, Europe as well as Asia in this year's fourth quarter. They also haven't stated a price either, though they've confirmed that it will be available in white or black.
In just a few days, AndroidPIT's crew of editors will be stampeding the IFA and we hope to get our hands on this new tablet, on top of the celebrated LG G2. The new arrival will be in direct competition with the upcoming iPad Mini 2 and even the Samsung Galaxy Tab 3 8.0 which, after our hands-on test, we have found to be quite a good mid-range device. This is LG's attempt to get into the tablet ring after their LG Optimus Pad flop back in 2011. Like we had predicted, it won't come with a stylus pen nor with a call-enabled SIM card. As far as we know, the QPair feature seems to be their work-around for this.
Tech Specs
| | | |
| --- | --- | --- |
| | LG G Pad 8.3 | Samsung Galaxy Tab 3 8.0 |
| Display | 8.3'' WUXGA (1,920 x 1,200 pixel / 273 ppi) | 8'' 1,280 x 800 pixels |
| Processor | 1.7 GHz quad-core Qualcomm Snapdragon 600 | 1.5 GHz, dual-core |
| Memory | 16 GB | 16/32 GB + microSD slot |
| Camera | 5 MP (back), 1.3 MB (front) | 5 MP (back), 1.3 MP (front) |
| Operating System | Android 4.2.2 | Android 4.2 |
| Battery | 4,600 mAh | 4,500 mAh |
| RAM | 2 GB RAM | 1.5 GB RAM |
| Weight | 338 grams | 314 gram (Wi-Fi) |
| Dimensions | 216.8 x 126.5 x 8.3 mm | 209.8 x 123.8 x 7.4 mm |
What do you think of the LG G Pad 8.3? Is its big and flashy screen something that would interest you? I can't imagine sticking a Galaxy Tab 3 8.0 in my pocket, so I'm wondering how the LG G Pad will manage.