LG G Flex 2 vs Asus Zenfone 2 comparison: 2015's newest phones head-to-head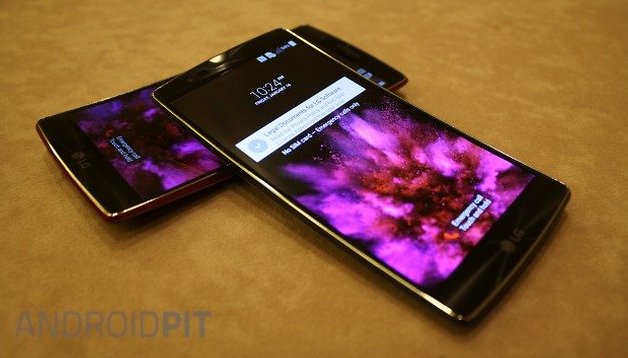 The LG G Flex 2 is the successor to the curvy LG G Flex, which was an interesting phone let down by a pretty bad display, a rubbish camera and a ridiculously high price tag. The new Flex 2 is the first phone to ship with a 64-bit Snapdragon 810 processor, the display's amazing and the camera is better too - but can it compete with the 64-bit, Intel-powered Asus Zenfone 2, which is currently looking like an absolute bargain? Here's our LG G Flex 2 vs Asus Zenfone 2 comparison.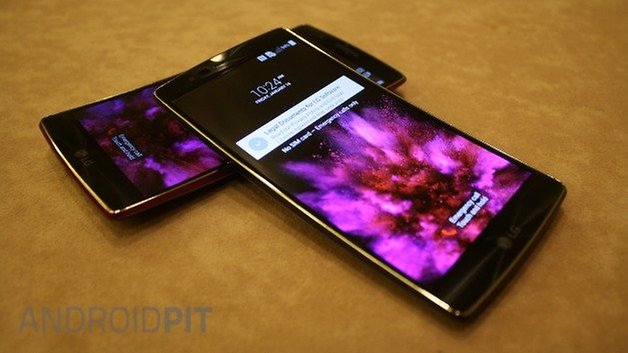 LG G Flex 2 vs Asus Zenfone 2: design
The unique selling point of the G Flex 2 is of course that curved shape: LG is currently the only firm deliberately making curved and flexible smartphones. Insert your own Apple joke here. This second generation model has a stronger shell, a slightly smaller size and "self healing" rear bodywork that promises to vanish scratches in just 10 seconds. The display is tougher too, with "Dura-Guard" glass that's a coated form of Gorilla Glass.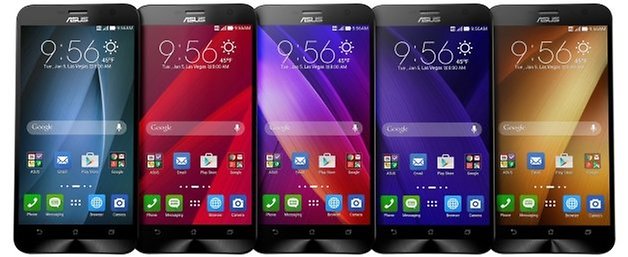 The Zenfone 2 isn't really a looker, but its curved aluminium back plate is a nice touch. Unfortunately the capacitive buttons on the front aren't nice at all. That said, the phone feels more expensive than it is and it's comfortable to hold and to use.
LG G Flex 2 vs Asus Zenfone 2: display
The G Flex 2 display has been upgraded from its predecessor, but it's a little bit smaller too. It's a 5.5-inch P-OLED screen running at 1920 x 1080 pixels. That's 401 ppi.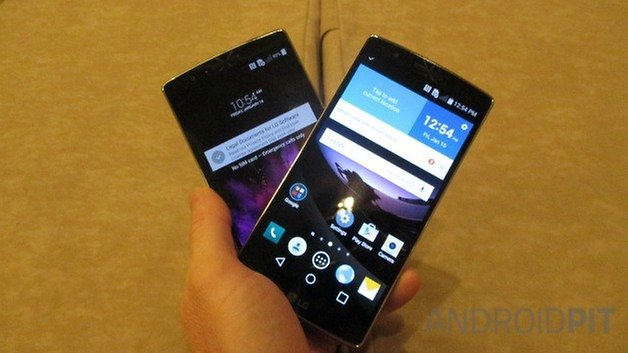 The Zenfone 2 is rocking a 401 ppi display too: once again it's a 5.5-inch display delivering 1920 x 1080 pixels. It's an IPS LCD rather than an OLED, but with up to 400 nits of brightness it's crisp and very clear.
LG G Flex 2 vs Asus Zenfone 2: software
The G Flex 2 comes with Android Lollipop 5.0.1 and the Zenfone 2 has Android Lollipop 5.0.
LG G Flex 2 vs Asus Zenfone 2: performance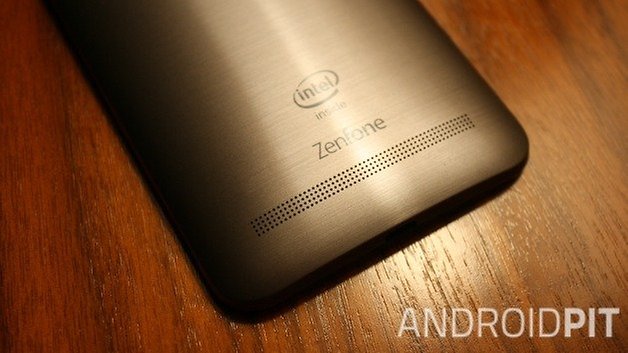 The G Flex 2 comes with a speedy 64-bit Snapdragon 810 processor, but we're a bit worried by the accompanying RAM: if you go for the 16 GB model there's just 2 GB of RAM on board, which may not be enough to get the most from that processor. The 32 GB model has more RAM: 3 GB.
The Zenfone 2 has up to 4GB of RAM and a 64-bit Intel Atom processor, but while it's clocked at a higher speed than the LG - up to 2.3 GHz compared to the LG's 2 GHz - direct clock speed comparisons aren't possible because the processors are very different. In our experience the Zenfone is very fast and fluid, but we'd have to benchmark it and the LG to see how those different processors really compare.
LG G Flex 2 vs Asus Zenfone 2: camera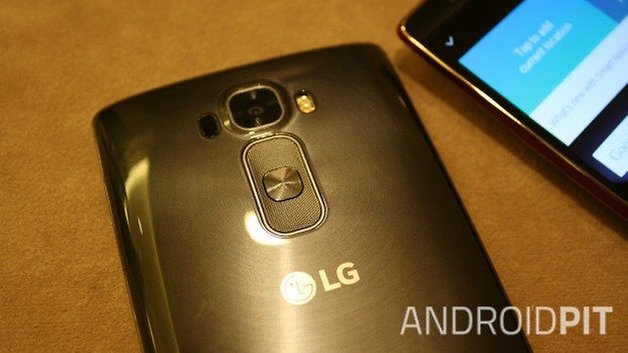 The G Flex 2 has a 13 MP rear camera with optical image stabilization and a 2.1 MP front camera, while the Zenfone 2 is 13 MP on the back and 5 MP on the front. The Asus has a two-tone flash for more natural photos in poor lighting conditions.
LG G Flex 2 vs Asus Zenfone 2: battery
LG's phones have a reputation for long battery life, and the improved efficiency of the Snapdragon processor means that its 3000 mAh battery should last even longer than before. The Zenfone is also a 3000 mAh job with a 64-bit processor, so you can expect all-day battery life from that too.
LG G Flex 2 vs Asus Zenfone 2: price

The G Flex 2 has been announced but isn't on sale yet, but LG tells us that the price will be similar to the price of the original G Flex - so that should be around $650 SIM-free.
Full prices haven't been announced for the various Zenfone 2 models, but we do know that the 2 GB / 720p / 1.8 GHz version will be just $199. Expect the rest of the range to be similarly cheap.
LG G Flex 2 vs Asus Zenfone 2: verdict
How curvy should a smartphone be? Your answer will pick a winner: if you want maximum curves then the LG is the phone for you, but if you don't care than it's really hard to recommend anything over the Zenfone 2. It ain't the prettiest phone and on paper rival devices may have better specs, but the combination of a big battery, a good screen, a 64-bit processor and up to 4 GB of RAM at a bargain basement price means it's definitely one for your shortlist. It's up there with the HTC One (M8) and LG's own G3. Yes, it's that good.
Budget or bendy? Which phone do you think is better?