Jabra Elite 8 Active Hands-on: The Toughest Earbuds in the World, Really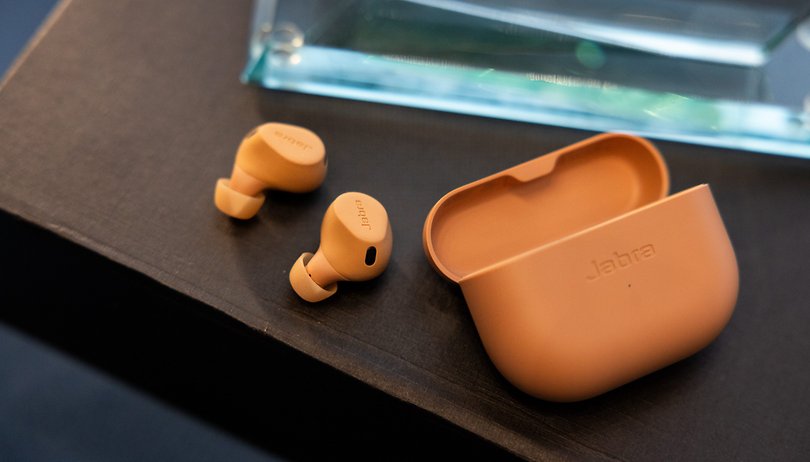 Launched alongside the Jabra Elite 10, the Jabra Elite 8 Active are wireless earphones designed for sports, with improved resistance to water, perspiration, and dust. In this hands-on, I give you my first impressions of the Jabra Elite 8 Active, sold for $199.99.
In a nutshell
The Jabra Elite 8 Active are available in the US at a MSRP of $199.99. The Jabra Elite 10 (review) is the manufacturer's current flagship, focusing on active noise reduction and audio quality. The Jabra Elite 8 Active, meanwhile, are more focused on sports use.
They do not benefit from the new ANC technology of the Jabra Elite 10. Their drivers are smaller than those of the Jabra Elite 10. But they have a better IP68 rating (compared with IP57 for the Jabra Elite 10) and their casing is also water-resistant to IP54 standards, whereas that of the Jabra Elite 10 is not at all.
Design
The Jabra Elite 8 Active have a slightly more monolithic design than the Jabra Elite 10, but retain a very compact and discreet form factor. They are IP68-certified, and their charging case is also IP54-certified.
---
Pros:
IP68 for the earphones and IP54 for the charging case.
Compact, discreet design.
Port sensor.
Volume controls on earphones.
Cons:
---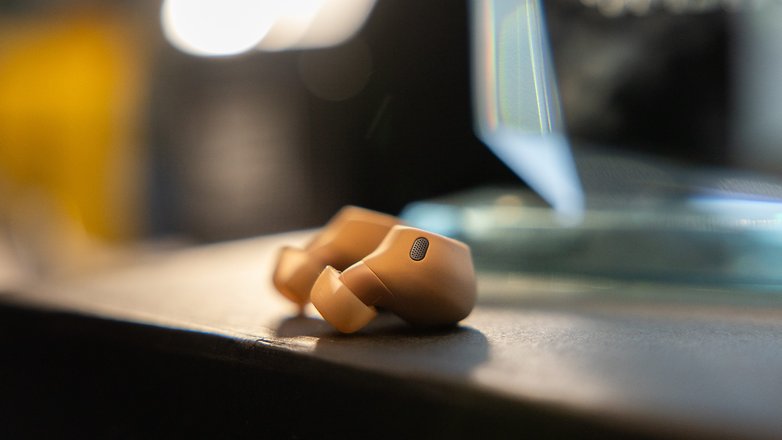 The Jabra Elite 8 Active are the "toughest headphones in the world", according to Jabra. And the manufacturer isn't messing around with that at all. It hired an external company, Force Technology, to test the resistance of the Jabra Elite 8 Active against the market's main competitors.
Jabra has even published the test report on its official page, which details the test protocol. But the report does not detail which models were tested against the Jabra Elite 8 Active. So I don't give it that much credence, personally. I see it simply as a marketing argument like any other, or even a way of legally insuring one's back, given the audacity of the promise to sell the world's most resistant earphones.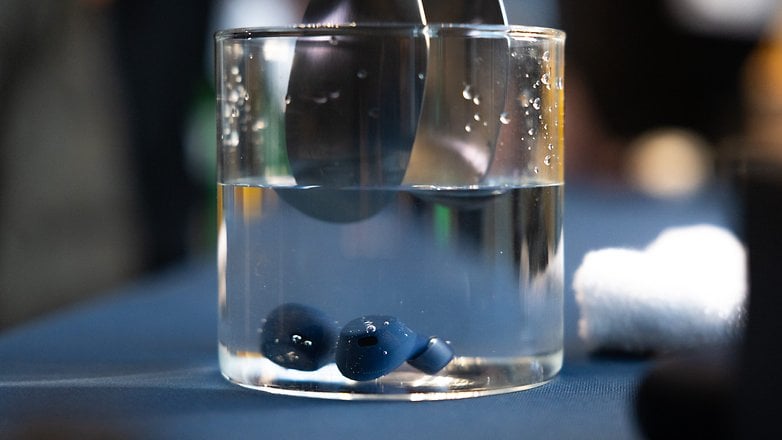 In short, the Jabra Elite 8 Active are made for sports use. The headphones are IP68 certified. This means they're totally dust-tight, and you can immerse them continuously underwater up to 1.5 m deep.
Even their casing is IP54 certified, which is very rarely the case. You can't submerge it, but it will withstand splashes. According to Jabra, the Jabra Elite 8 Active can also withstand 1 m drops without suffering any damage.
Strangely enough, the Jabra Elite 8 Active doesn't come with support wings like most sports earphones. No need, according to the manufacturer, who assures us that its Jabra ShakeGrip technology provides optimum support. I'll make sure of that in my full test, along with my traditional fit test, which is likely to give me a concussion sooner or later.
Audio & microphone quality
The Jabra Elite 8 Active don't offer any major new features in terms of audio. We find 6 mm diameter drivers, a standard frequency range of 20 to 20,000 Hz, basic SBC and AAC audio codecs but with Dolby Atmos sound for 360° audio.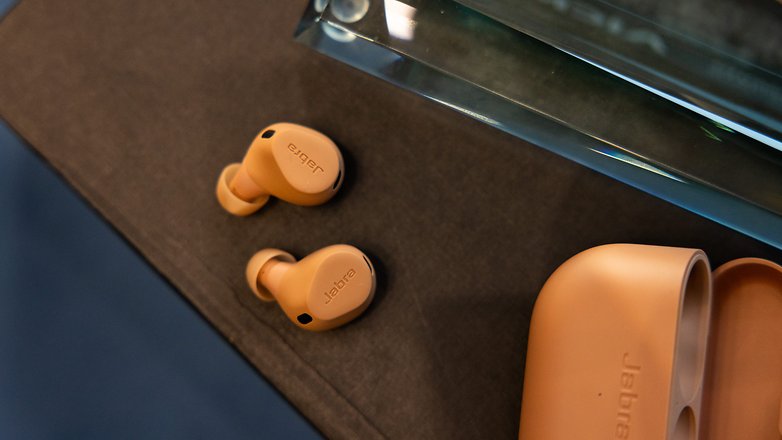 The Jabra Elite 8 Active do not benefit from all the audio enhancements of the Jabra Elite 10. The drivers are 6 mm in diameter rather than 10 mm.
I can't make any concrete or relevant statements about the audio quality of the Jabra Elite 8 Active. Jabra's audio signature is generally fairly focused on mids and highs. But personally, when I'm out for a run or lifting weights, which literally never happens, I prefer a lower-pitched sound.
The Jabra Elite 8 Active also support Dolby Atmos technology and 360° audio. You can put on a playlist with dog pack noises in 360° to really give the impression that they're chasing you, and so motivate you to run faster.
As for call quality, the Jabra Elite 8 Active incorporates six microphones, three in each earpiece. Jabra uses mesh isolation and noise reduction algorithms to ensure better microphone quality. Exceptionally, I'll be running outside for my full test and to tell you whether wind noise is properly attenuated during your morning jog.
Active Noise Reduction (ANC)
The Jabra Elite 8 Active features active noise reduction (ANC). This is not the latest technology found on the Jabra Elite 10. We've kept the classic hybrid ANC, which isn't the best on the market.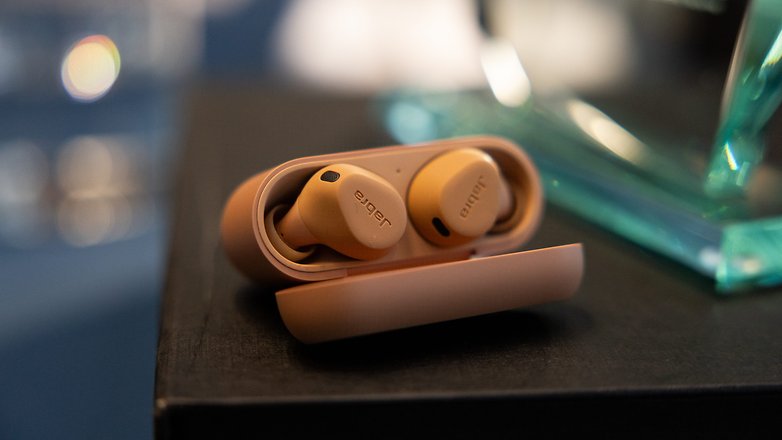 Jabra headphones always have very good passive noise isolation. We're talking here just about noise attenuated by the simple design of the earphones, the materials used, etc.
Jabra's hybrid active noise reduction is generally decent, but not up to the level of the industry's best. Constant noise is generally well-handled. But for human voices or wind noise, it's a little more complicated.
Here again, I'll have to make sure during my full test. But the integration of an additional microphone in each earpiece could make the Jabra Elite 8 Active more effective than previous models.
Autonomy & recharging
The Jabra Elite 8 Active has an announced autonomy of 8 hours with ANC and 14 hours without. With the charging box, you can reach a total autonomy of 56 hours.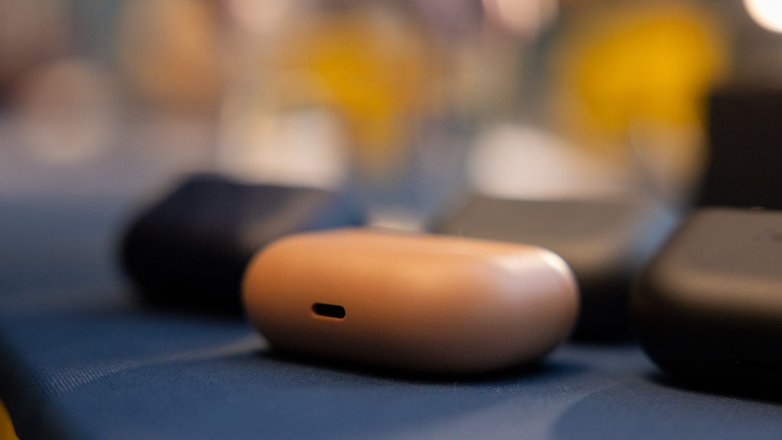 Battery life of 14 hours without ANC and 8 hours with ANC put the Jabra Elite 8 Active at the top of the range. These are very good scores on paper, and I'm looking forward to checking them out in my full test.
The box can recharge the headphones four times on a single charge. It accepts wireless charging. Full recharging from 0 to 100% via the box can take up to 3 hours. According to Jabra, 5 minutes of charging recovers the equivalent of 1 hour of listening.
Technical data
Technical data
Product

Jabra Elite 8 Active

Image
Design
Format: Intra | port detection | physical controls | IP68
Weight per earpiece: 5 g | Housing weight: 46.4 g
Case dimensions: 24.4 x 46.9 x 65.4 mm
Audio
6 mm driver | 360° audio
Frequency response
20 - 20,000 Hz
ANC

Yes
6 microphones (3 per earphone)
Transparency mode

Bluetooth
Bluetooth 5.3
SBC and AAC codecs
Multipoint
Battery life

14 h listening without ANC
8 h listening with ANC

56 h listening time with recharge box
5 minutes recharging = 1 h listening time

Price
$199.99 | 229,99€
Conclusion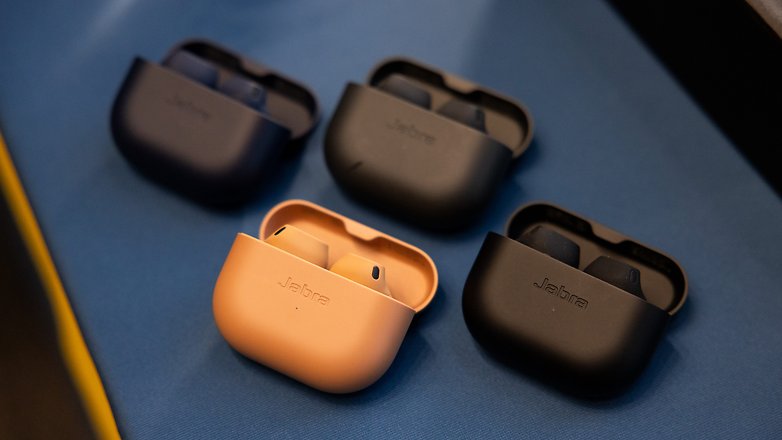 Jabra's claim that the Jabra Elite 8 Active are the toughest headphones on the market is a bit of an understatement. Be that as it may, these wireless earphones seem perfectly suited to sports.
The IP68 rating of the earphones and IP54 of the casing are a very good thing. The announced autonomy is among the best on the market in this price range.
I just hope I won't be disappointed by the active noise reduction or the fit of the earphones, which have no grommets, at the end of my full test.
What do you think of the Jabra Elite 8 Active after reading this first test? What features would you like me to examine in particular during my test? What do you want to know about these wireless headphones?