Is Job Boomeranging Good For Your Career?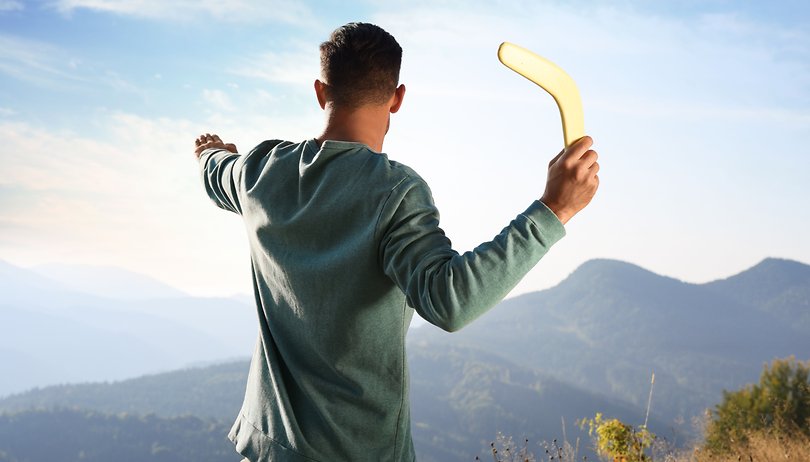 We had The Great Resignation, then came the Big Regret––and now we're seeing a rise in the number of Boomerang employees. These are workers who quit their jobs in search of pastures new, only to realize that those new opportunities were not quite what they seemed. As a result, they bounce back––or boomerang––to previous employers.
On the face of it, Boomeranging seems like it could be detrimental to your career––after all, returning to an employer doesn't necessarily give the illusion of success.
But what if that's the wrong approach, and instead, this practice can actually benefit your career?
Latest reports from the US Bureau of Labor Statistics show that 50.5 million people quit their jobs in 2022, an increase from the 47.8 million resignations in 2021. These mass resignations resulted in a tight labor market where companies struggled to attract talent. This was made tighter still by widespread global tech layoffs and a rising cost of living crisis which saw financial compensation become a leading factor in employees' decisions.
What does this mean for those who regret a job move? If your previous employer has seen a rise in resignations, you're now in a position to return with an upgraded skill set, and existing knowledge that can reduce onboarding time, result in greater wins in the short term––and see your salary rise as you return with greater experience.
So how can you Boomerang successfully?
Leave On Good Terms
Leaving a job on good terms is always the most professional approach, whether you intend to return or not. On a practical level this means completing a comprehensive handover, ensuring all loose ends are tied up and pulling your weight right up to your leaving day.
On an interpersonal level, it means not airing your dirty laundry with teammates before you leave, talking badly about your boss with new colleagues, and ensuring that you keep all sensitive company information confidential. All industries are small, and reputation is your biggest asset when it comes to leveraging a return.
Be Strategic
When considering returning to a former employer, consider your strategy. You don't want to return to the role you left, especially not if you left the company to step up to the next level. Instead, present the benefits of having a former worker return with a greater skill set.
You already know the company culture, the staff and you know how things are done––plus you're now returning with insider knowledge about how the company's competitors work, so you bring a fresh perspective. A return allows you to bring the best of both worlds.
Recognise The Necessary
How long have you been with your current employer and has your career progressed? It's an unfortunate fact of professional life that often you need to leave a company to gain experience elsewhere before you'll be able to rise to C-suite level.
There's also a risk of complacency if you stay with the same employer too long. Examine your skill set, and assess the job you'd like to have five years from now. Identify the gaps, then do some industry research to find a job that will enable you to fill those gaps, with a view to returning at a higher level.
Many companies are hiring for jobs across all sectors and levels to inform your next move. You'll find three roles below but be sure to browse the NextPit Job Board to secure your perfect fit.
Engineering Manager - AI Platform, Duolingo, Pittsburgh
The Role: As Engineering Manager at Duolingo you will lead AI teams to understand the needs for AI infrastructure and build solutions that benefit AI researchers and engineers working on a wide range of projects.
The Responsibilities: You will lead the new AI Platform team, which will own the platform underlying Duolingo's AI-powered features, such as learning personalization, notifications, and grammar feedback.
The Requirements: You'll need demonstrated expertise in problem solving and technical innovation as well as a proven technical experience in infrastructure and operations for machine learning.
Apply for the Engineering Manager role or explore all available opportunities at Duolingo.
Java Backend Developer, TY Software, St Louis
The Role: As a Java Backend Developer with TY Software you will be a hands-on developer who writes high quality, secure code that is modular, functional, and testable.
The Responsibilities: You will maintain solution and technology road maps, research and evaluate current and upcoming technologies and frameworks. Plus, you'll contribute to all parts of software development.
The Requirements: You should be a technically strong, hands-on engineer who has an understanding of data center-based and cloud infrastructure components. Experience in building and maintaining an efficient, cost-effective, fault-tolerant server-side infrastructure.
Sound like you? Apply for the role here or browse all available roles with TY Software.
Backend Engineer, Dew Software, Remote
The Role: As Backend Engineer with Dew Software you will design new experiences for eBay sellers and advertisers to promote their products, manage their advertising campaigns, and run their businesses.
The Responsibilities: You will be responsible for building highly available, scalable RESTful APIs and developing systems using Java / Scala, Spring, Javascript / Node JS.
The Requirements: You will have at least five years' experience in a similar role with experience in building web applications and RESTful endpoints.
Apply for the Backend Engineer role or browse all available roles at Dew Software.
Browse the NextPit job board to find your next great career move. This article was written by Aisling O'Toole.