iPad Pro 12.9 (2020) review: a fast tablet for creatives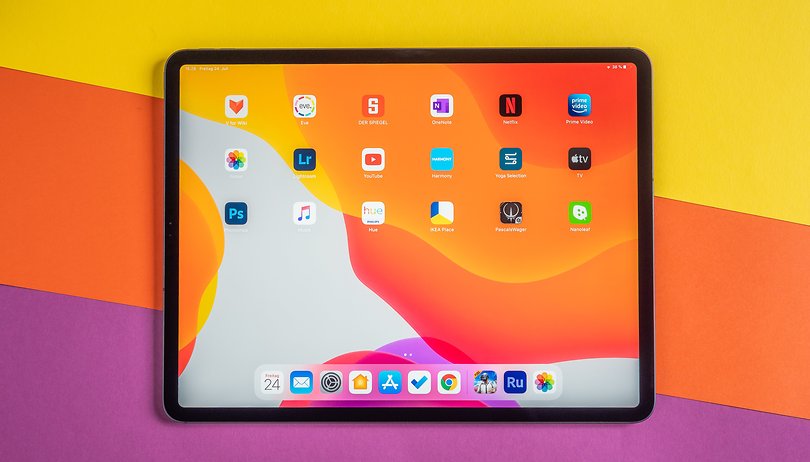 If you are looking for a tablet, the iPad is definitely a must as a potential candidate. This is especially true if you want to have access to the widest possible selection of apps and accessories. Should you not want to be shackled by a lack of computing power, then Apple's latest iPad Pro is one that requires serious consideration. After having it go through a major overhaul in 2018, the fourth generation happens to be mostly model upgrades. I reviewed the 12.9-inch version to see what the new features have to offer and whether the unequivocal "buy" recommendation for those in the creative industry still applies.
Good
Brilliant display

Powerful processor

Greatly improved software

Vast array of accessories

Top-notch speakers for a tablet
Bad
Still expensive, especially for higher capacity models

FaceID is not practical

No support for Apple Pencil 1

No microSD slot
For whom is the iPad Pro (2020) worthwhile?
If you want to be creative and productive regardless of where you are: shackled to your desk as well as those moments when you are on the road, the iPad Pro is basically a good choice for anybody. A speedy processor, practical iPadOS features that are specially integrated into the iPad, a vast app ecosystem, and volumes of accessories meant for the iPad speak for this. Compared to the 11-inch model, the larger display found on this 12.9-inch model makes image editing, drawing, and writing longer texts a whole lot easier. For similar reasons, mobile gamers who place high demand on graphics performance would also do well to choose the iPad Pro 12.9.
The 2020 version hardly differs from its predecessor in the mentioned points. New features happen to be an additional ultra-wide-angle camera as well as distance measurement via LiDAR technology found in the main camera. This will please those who dabble in interior decoration, as they can test it out on their furniture at home via augmented reality. Filmmakers who normally shoot with a smartphone will also be on the receiving end of a combined solution for their rig with the new iPad Pro, which comprises of a versatile video camera and a first-class control display.
This is what I like about the iPad Pro (2020)
Speed and Display
The iPad Pro 12.9 (2020) has the same strong suits as its predecessor which hails from 2018. The processor speed happens to be high enough that you would find it rather tough to push it to its limits even in the near future. By improving upon the A12X Bionic processor that saw action in the 2018 models and calling it the A12Z Bionic, Apple is merely doing its bit to make the device future-proof - if just for a little while longer. In reality, as hard as I tried, I failed to push the power of the same eight CPU computing cores and eight graphics computing cores (as opposed to just seven in the A12X Bionic) to their limits. As surprising as it might sound, even back in 2018, that was already difficult to do. When running Lightroom, Premiere Rush, and PUBG Mobile, the newer device doesn't offer me any obvious speed advantages.
Apple continues to hold on to the already brilliant LED display of 2018. With 2,388 x 1,668 pixels at 264 ppi, it is not one of the highest resolution mobile displays, but is crisp enough for all typical applications. With a maximum brightness of 600 Nits I even find it bearable enough to use outdoors. Creative people will be happy to know that they can work with high color accuracy because of the P3 standard. Playing games and viewing Netflix on the iPad Pro 12.9 are not only pleasure activities for me because of the display, but also because of the quartet of top-notch speakers. For a tablet, these happen to deliver great audio quality with strong bass.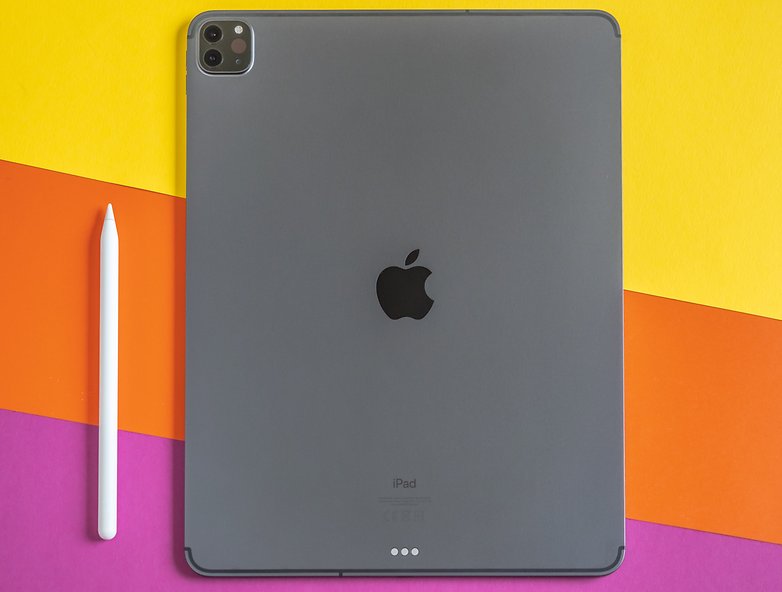 Productivity
If you use a tablet not only as a media playback device but also as a production tool, you should like the new features of iPadOS as much as I do. The iPad Pro 12.9 (2020) boasts of the ability for it to function as a secondary display for a Mac thanks to the Sidecar function. This makes it extremely easy to work with many different windows simultaneously.
If you're using the iPad on its own, iPadOS 13.4 also introduces trackpad support. Finally, I can navigate on an Apple tablet using a mouse pointer. The iPad Pro 12.9 (2020) proves to be the perfect combination by merging the new Magic Keyboard that boasts of a trackpad and a floating design. I shall describe my thoughts about this in greater detail in a separate review.
If you want to draw or edit pictures more precisely than just using your finger, the Apple Pencil 2 would then come into question, as with the previous iPad Pro generation. The digital pen in the original was not an option. The double-tap function of the Pencil 2 happens to be a great advantage in everyday use. Switching between the editing brush and eraser is a whole lot easier to do with the Pencil 2, especially when it comes to making fine adjustments in Lightroom.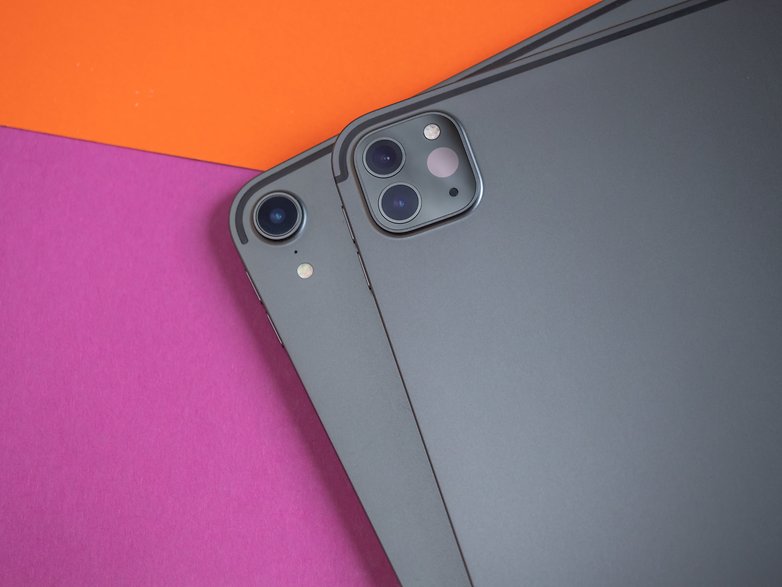 By the way: Connecting a camera to the iPad Pro 12.9 (2020) and importing images directly into Lightroom is finally possible thanks to USB-C connectivity and a direct import function on iPadOS. As Apple is using the hugely popular connector instead of its proprietary Lightning cable for the second time in this model series, you can also opt to connect this tablet to a monitor, a USB hub, and other compatible accessories.
LiDAR and its secondary camera
Is there a more overlooked tablet component than the rear camera? Of all the possible things that could be reported, the fact that having LiDAR and a secondary camera at the back shows just how far technology in tablets has come.
While it might not be considered by many to be an essential feature, it is still nice to know that your tablet's camera has just gotten a whole lot more proficient at measuring distances. This is made possible by LiDAR technology, which is similar to radar. It uses a laser light to scan the nearby room, making it easier for Augmented Reality apps to represent the placement of virtual objects in your actual living room.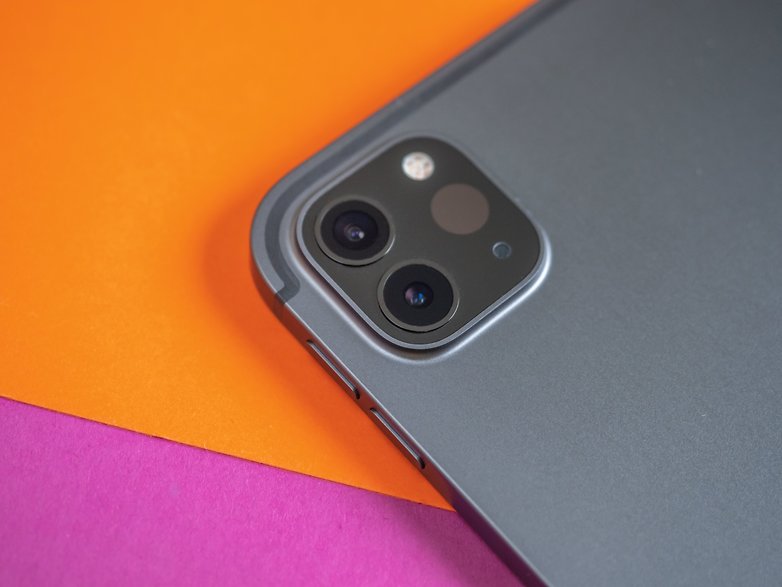 In practical tests, I was able to measure various objects on the iPad Pro 12.9 (2020) with Apple's tape measuring app. The app no longer needs any form of calibration and depicts guidelines and a ruler. The Ikea Place decoration app places digital furniture on the 2020 model slightly faster than on the previous tablet. It also uses LiDAR to determine proportions in a more reliable manner and does not represent a Symfonisk speaker to be smaller than it is. In the game known as My Little Caterpillar, AR virtual apples do not float in the air, but rather, they lie flat on the projection surface.
I feel stupid taking pictures or filming with a tablet, especially with a monster device like the iPad Pro 12.9. If you are more nonchalant about this, you might be able to get something out of the focal length selection that has doubled. Besides a 12-megapixel camera with a standard wide-angle (f/1.8) lens, Apple throws in a second unit with an ultra-wide-angle (f/2.4) lens. This is basically the same hardware as found in the iPhone 11, but there will be no computational photography options such as portraits with bokeh on this tablet.
I like this less on the iPad Pro (2020)
Let's get straight to the flip side of the updated camera. Because the iPad Pro 12.9 (2020) is still only 5.9 millimeters thin (which is cool), the enlarged camera module protrudes out even more than ever (which is uncool). A cover is strongly recommended so that neither the lens glass nor sensitive surfaces are on the receiving end of scratches.
Poor display performance when outdoors
As brilliant as it is in delivering colors, with great brightness and sharpness levels, the display still reflects ambient light strongly , even though Apple has an anti-reflective layer on the display. When watching videos in the dark, this might not be a problem. For those who are involved in production and creative work, a more matte surface would be of greater advantage. In fact, that is the exact purpose Apple intends to address with this device.
FaceID
Since the previous generation, the iPad Pro 12.9 display can be unlocked using FaceID instead of TouchID. What works well on the iPhone X and its successors doesn't work reliably on the tablet. Because top and bottom are hard to distinguish and the edges are very narrow, I often cover the front camera unintentionally. In the end, end up entering the passcode - which makes me more annoyed than anything else. Unfortunately, this hasn't changed much with the 2020 model.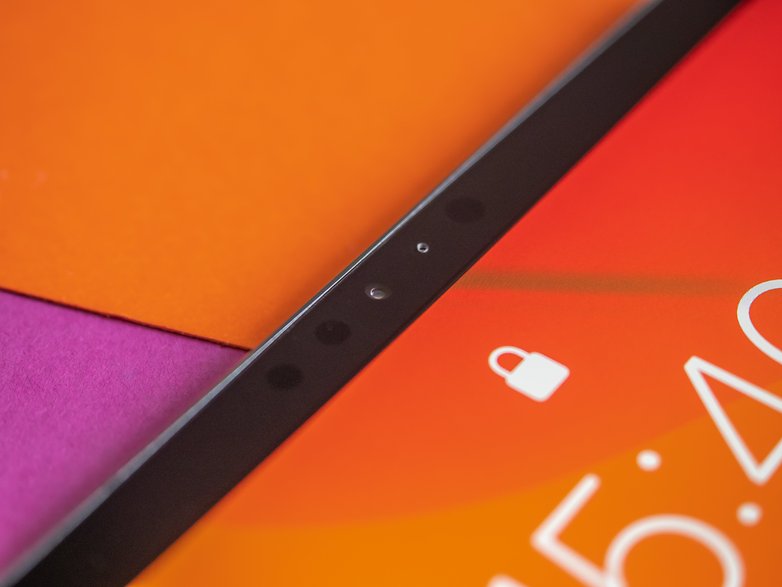 The price
Looking at the price of the iPad Pro, I find it difficult to stomach what Apple has done with the pricing structure, especially for variants that have a larger capacity. Due to the lack of a microSD memory card slot, a subsequent memory upgrade is still not an option. So it is considered as a small consolation that the cheapest version of the iPad Pro 12.9 (2020) with Wi-Fi has 128 GB of storage space instead of just 64 GB of internal memory, as its predecessor and for the same price. When one takes this configuration into consideration, such a model costs $999. If you increase it to 1 TB of storage and add LTE, Apple will charge around $1,499. You can bring home a MacBook Air for the same price - which includes a keyboard and more USB ports.
Final verdict
The iPad Pro 12.9 (2020) is a top-notch tablet whose processing muscle, picture, and sound quality are second to none. For those who are of the Android persuasion, creatives and professionals will not be able to find anything that can be compared to this in terms of its app ecosystem and accessory support. And 2-in-1 Windows devices don't offer the same sleek experience in tablet mode and with a screen size of under 13-inches. Apple's current large-sized tablet was introduced with only a handful of improvements compared to the previous model from 2018.
As an incentive to pick one up, the new LiDAR scanner is only suitable for passionate fans of AR apps. The second camera sounds great on paper, but it is unlikely to be used in everyday life. If you want to do without these new features and a slightly pumped-up processor, we would advise you to take a look at the remaining stock of the 2018 models and save a few dollars in the process. If you already own a 2018 iPad Pro model, we would not recommend an upgrade to the latest model.