Mate RS Porsche Design hands on: Huawei's most expensive phone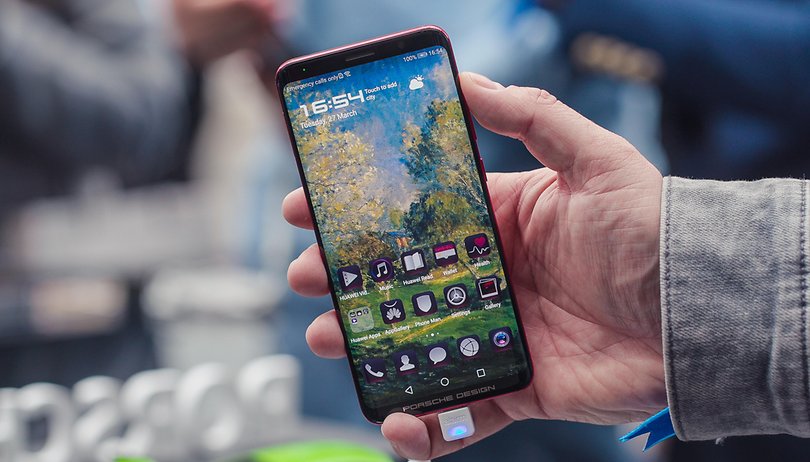 You thought the Huawei P20 Pro was expensive at 899 euros? Then please note: The Huawei Porsche Design Mate RS costs almost twice: 1700 euros! That's just over 2000 dollars. We already got a first look at the high-end smartphone and now we'll show it to you!
First of all, the Porsche Design Mate RS simply looks and feels incredible. As with the P20 Pro, the front and back are made of glass, and a metal frame holds the chassis together. The Mate RS features IP67 certification against dust and water.
The OLED display itself is already spectacular with its rounded edges and a resolution of 2880 x 1440 pixels at 6.0 inches. But Huawei has also integrated a fingerprint sensor into the display - just as we have already seen from Vivo. In addition, there is even a second sensor on the back of the housing.
If you have already seen our hands-on video of the Huawei P20 Pro, the camera equipment may seem familiar. The Mate RS uses the same trio of a 40 megapixel RGB sensor, a 20 megapixel black and white sensor and a 8 megapixel telecamera. The camera on the front has 24 megapixels of resolution for selfie lovers out there.
Only a few people will get the chance to own the Mate RS Porsche Edition. The price is really high, but that's not the point of the device: it is a luxury smartphone that shows what Huawei can do when it collaborates with important partners and brings together all the technology that is currently in the brand's arsenal.
Do you like this Mate RS Porsche Edition?