Why Huawei's Emotion UI isn't as bad as you think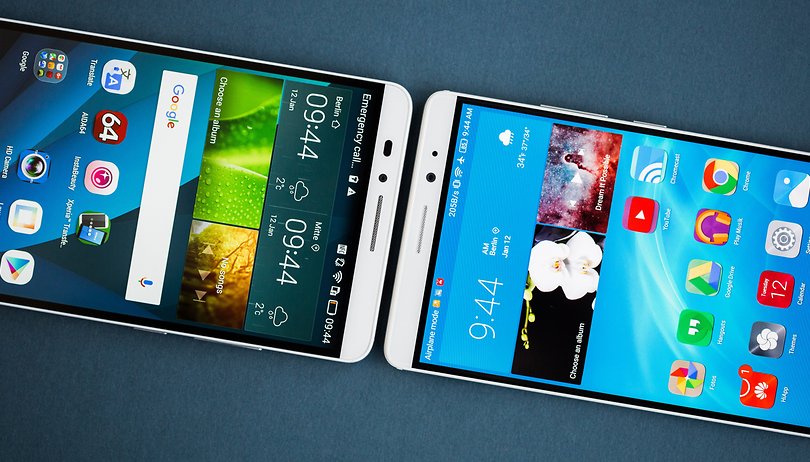 Huawei's Emotion UI software often comes under fire. Some users say it's copying Apple iOS, others argue it has performance problems. But EMUI, as it's also known, brings some very worthwhile ideas to Android. At the very least, it's not as bad as people say.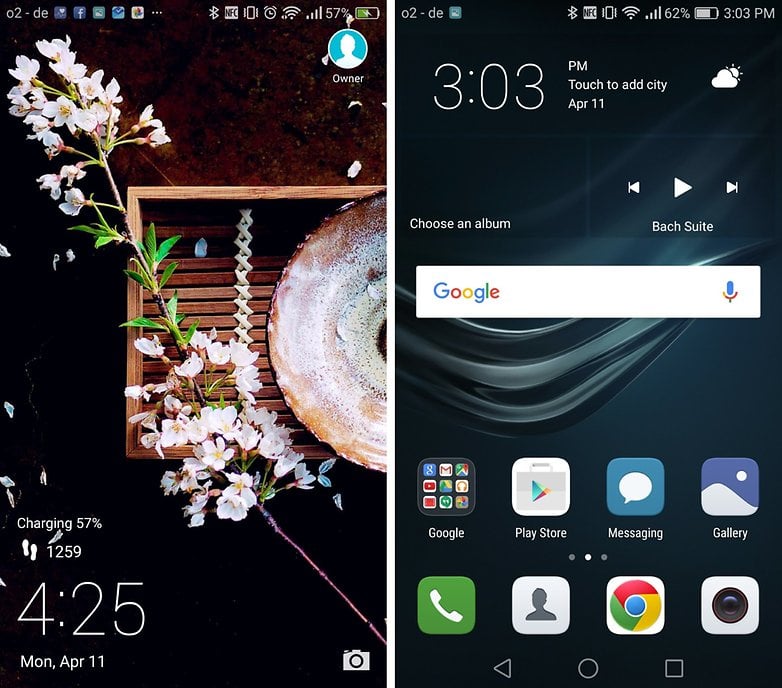 Capture smiles
The EMUI camera software has a feature called Capture smiles. Enabling this means that photos are taken automatically when you smile. I would argue that this is completely sensible in theory; this is a moment when many people want pictures to be taken.
Some may see this as a gimmick, but gimmicks are only gimmicks so long as they aren't useful: I argue that Capture smiles is useful.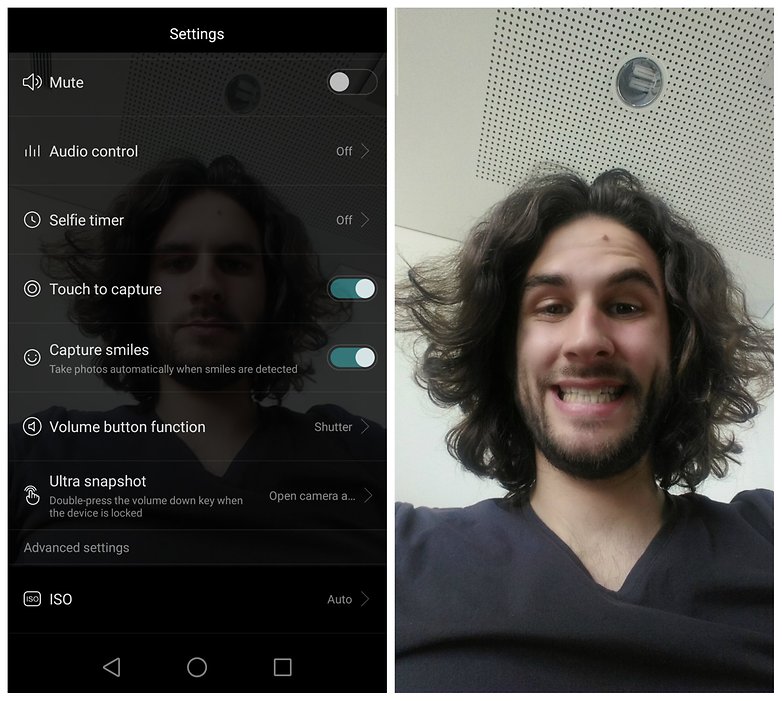 Fingerprint scanner gestures
Using the fingerprint scanner to control different parts of your smartphone makes sense because it's just like another input. When you pick up a phone to look at it, your thumb usually rests on the side of the device and your index finger on the rear: this formed part of the reason why LG pursued a rear button design on its LG G2, and subsequent phones.
As Huawei's devices typically have a rear fingerprint scanner, this means that there is an opportunity to make certain actions easier to achieve or more comfortable with one hand. This is logical, which is why letting you pull down the notification shade or access the recent apps menu by interacting with this is a worthwhile idea.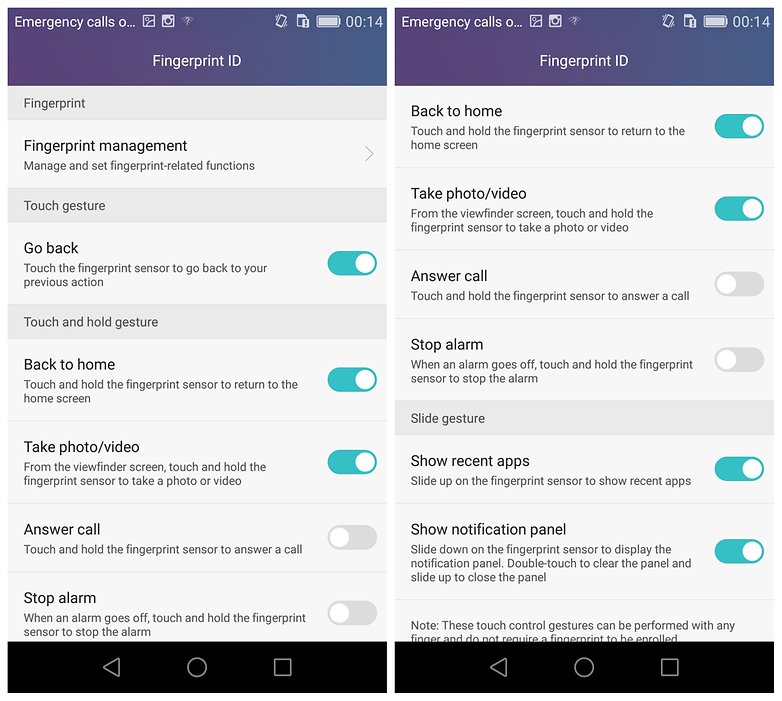 Adding apps to folders
Another feature which makes EMUI great is the ability to add apps easily to folders. In stock Android, you must do this manually with individual apps – dragging and dropping them from the app menu. In Emotion UI, this is done using a tick box method which is altogether faster and more convenient.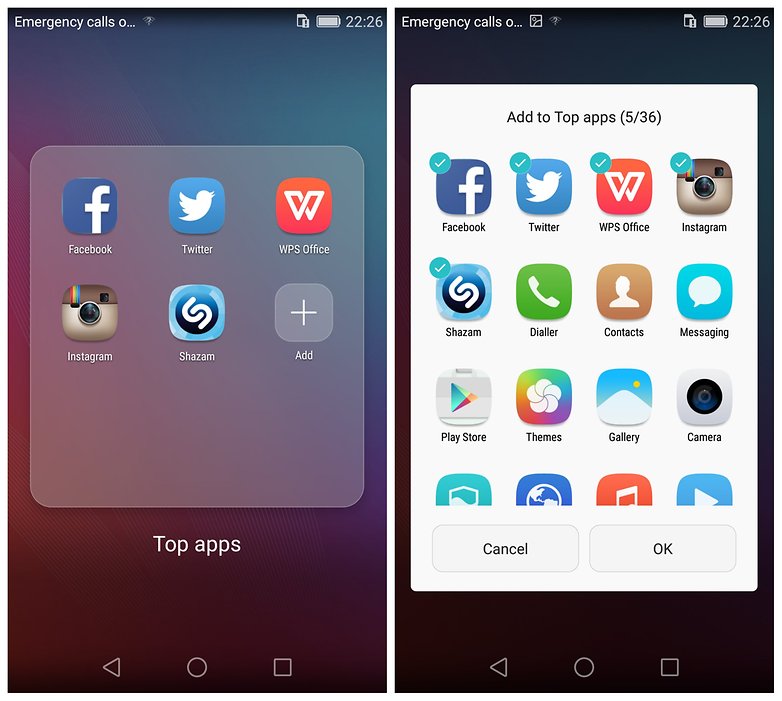 These are just some of the things you can do with this software: there are many more features which make it worthwhile. It has a theme store which allows you to customize the look of the interface to a greater extent than stock. It has useful lockscreen shortcuts, like a link to voice recorder. You can also rearrange the order of the capacitive buttons: why doesn't every UI allow this?
Final thoughts
I'm not saying that Huawei was the first to invent any of the above ideas, just that they are interesting additions to Android which aren't available on stock. This software can be improved, but it's so often described as "terrible", "broken", "awful": these are unfair criticisms. Weighing its flaws against its successes shows there's more good than bad.
The features listed above are specific advantages, but day-to-day usage is also generally problem-free. There are bugs at times, and some of the menus aren't translated correctly. I can't deny it's occasionally laggy and the notifications menu is weird. It's rough around the edges, but just looking at it as a piece of software on a phone – and not comparing it to iOS, which it's clearly not as efficient as – it's fine.
An HD screen simply can't display the number of pixels that a QHD screen can. But Huawei's wonky software doesn't lack any critical feature that other UIs have. It's at times dysfunctional but it's not a dealbreaker.
Huawei has tried to go its own way with Emotion UI. While it's not all positive, there are still lots of features to enjoy. What are your thoughts on Emotion UI? Let me know in the comments.