Android Pioneer HTC Presents a New Budget Smartphone!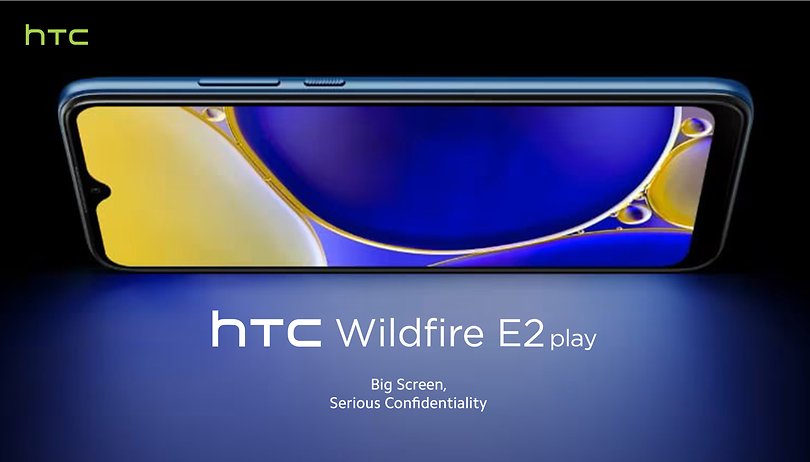 Most people probably only know the Taiwanese manufacturer HTC—if at all—as the manufacturer of VR glasses like the HTC Vive XR Elite we recently reviewed. However, HTC is also an Android pioneer, and the veteran manufacturer has now presented another Android smartphone in its home country with the HTC Wildfire E2 Play. We will find out what the budget smartphone has to offer in this article.
HTC Wildfire E2 Play
HTC is back in business or what? I was almost inclined to post the headline along the lines of "HTC brings back the notch camera, rear fingerprint, and microSD card slot"—but it was too long. Only very few probably still know HTC as a smartphone manufacturer, which caused a big sensation with the HTC One and the first aluminum unibody case back then. Now there is a new smartphone to discover on the homepage: the HTC Wildfire E2 Play!
This is a budget smartphone with a 6.82-inch IPS waterdrop display. Right in that notch is an 8 MP front camera with an aperture of f/2.2 and the function to unlock the smartphone with a face scan. The screen's resolution is 1,640 x 720 pixels. However, our time travel continues on the back: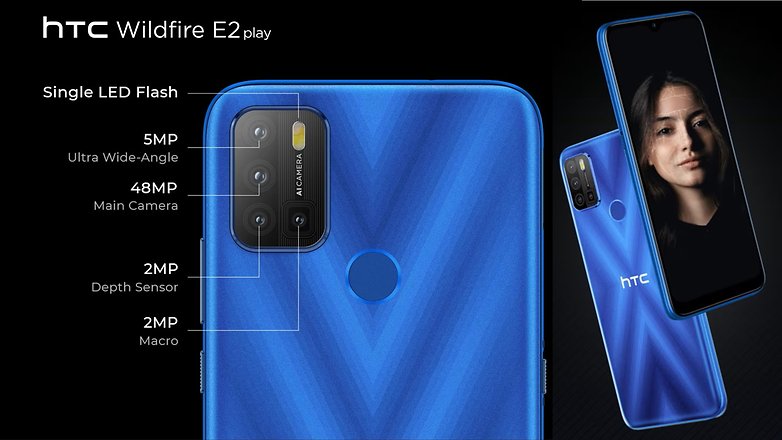 Because there is a fingerprint sensor in the center of the upper third. On the top left is a rectangular array that houses four cameras. A 48 MP main camera, two 2 MP portrait and macro cameras, and a 5 MP ultra-wide-angle camera with a maximum aperture of f/2.2.
The CPU is a Unisoc Tiger 606, which Nokia also used in the T10 or Samsung in its Galaxy A03. This is an octa-core processor manufactured in a 12-nanometer process with a maximum clock rate of 1.6 GHz (2x ARM Cortex A75) and the graphic support of an ARM Mali G57 MP1 GPU. In addition, there is 8 GB of RAM and 128 GB of internal program memory. As already mentioned, expandable up to an additional 256 GB via a microSD memory card.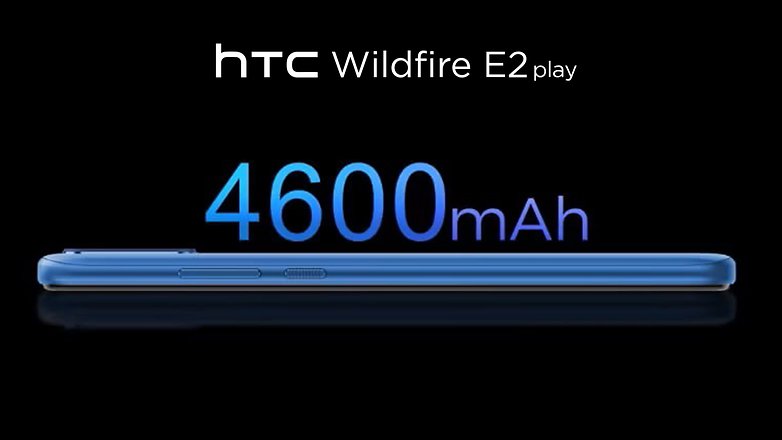 Finally, we should also mention the battery capacity of the 174.2 x 78.6 x 9.3 mm large and 210 g heavy HTC Wildfire E2 Play with 4,600 mAh. The budget smartphone will soon be available in black and blue, at least in Taiwan. An exact sales launch nor international availability or even the price is known so far. HTC is still keeping this a secret. However, don't expect to see it fighting in the mid-range price market.
What do you think of the HTC Wildfire E2 Play? Is it a smartphone that the Taiwanese smartphone manufacturer should also put on the shelves here? Write us your opinion in the comments section, which has been opened exclusively for you!