HTC Vive review: the best thing in virtual reality yet [hands-on]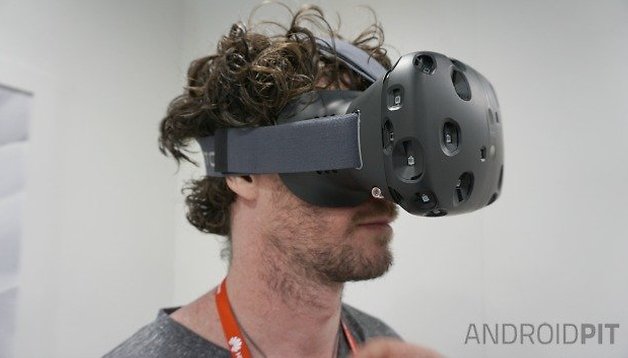 HTC has presented an early version of its new virtual reality headset called Vive at MWC 2015. Vive represents the fruits of a partnership with Valve to bring a VR device to HTC's product lineup and to consumers at large. It's a bulky thing, like most VR headsets, but the experience it offers is unparalleled. And this was only a prototype with sample demos on board. Get a feel for the 'new real' in our hands-on HTC Vive review.
HTC Re Vive release date and price
The HTC Vive release date will be in 2015 for the consumer version, with a developer edition going out in spring. We'd expect HTC to go full throttle to have Vive available in time for Christmas shopping. The consumer version of the Oculus looks like it will appear around the same time too, so you'll have choices. The HTC Vive price will be disclosed later in the year, but you can expect it to be high.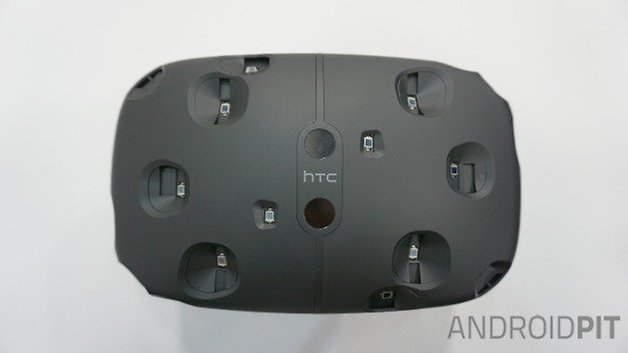 HTC Re Vive design and build quality
It's impossible to say from this review what the final production version of the HTC Vive will look like, as this is simply a working prototype. But, as with most VR helmets, it's a bit like an oversized diving mask. It's surprisingly light though, even with plenty of cables attached (the final version will be wire free, but at this stage you need to have a bunch of cables strapped to your waist).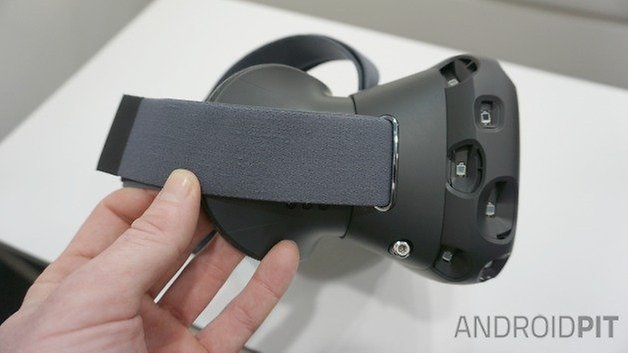 The device is actually quite comfortable, with soft elastic straps on the sides and top, which may well change by the end of the year. But the experience of wearing the headset is so enjoyable you can't imagine caring even if it were uncomfortable.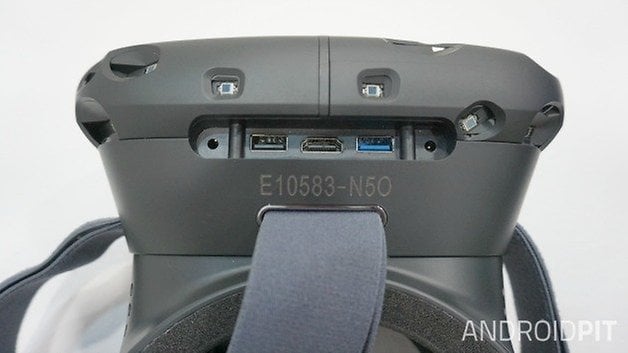 The prototype has two USB ports on the top of the visor and an HDMI port as well. Just how everything works in the wireless end-product and what kinds of connection options are even necessary remains to be seen. The developer edition will have a headphone port but the final version will have a built-in audio solution.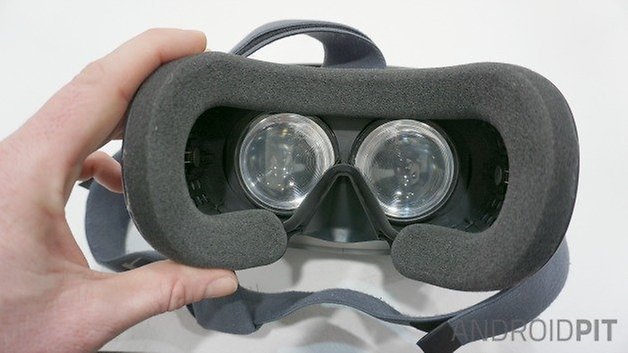 HTC Re Vive display
The HTC Vive is not paired to a smartphone like Samsung's Gear VR is with the Galaxy Note 4. Vive features two separate lenses inside the helmet that are of admittedly low resolution in some of the demos, but as HTC says, Vive is about immersion and accuracy, not just image resolution. And the Vive has immersion in spades.
Once you've got the helmet on, your eyes quickly adjust to the visual field and you very quickly ignore the 'edges' of your field of vision and get caught up in the VR world right in front of your face. While you can discern 'pixels' depending on what demo you are looking at (I expect some have been scaled down to make them as fluid as possible), HTC claims it's the equivalent of a 1200 x 1080 pixel display in front of each eye running at 90 frames per second. The rest of the HTC Vive specs are unknown at this point.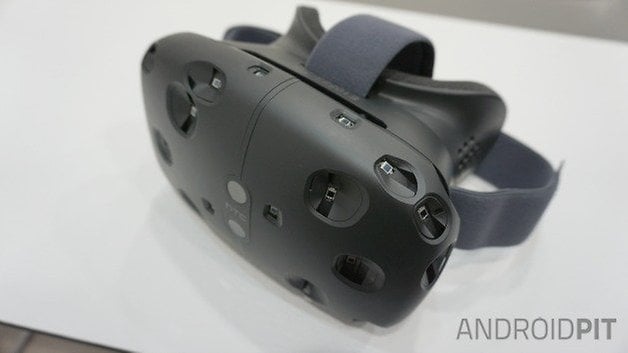 HTC Re Vive software
The demo space is room-sized and your movements are tracked with a multitude of sensors via twin IR lasers on opposite sides of the room. The Vive is then connected to a PC running the software platform. HTC told me that it is theoretically possible to make the VR space much bigger, the only limitation is the accuracy of the lasers. You're going to need a separate room in your home to dedicate to this though, unless you want to constantly move furniture.
The HTC Vive features two hand controllers with haptic feedback, but are not necessarily representative of the final package. They feature triggers for shooting games, which are circular, clickable thumb pads for tracking or selection and are built to comfortably fit in your hand. Sadly, we weren't able to take any photos inside the demo space or of the controllers themselves.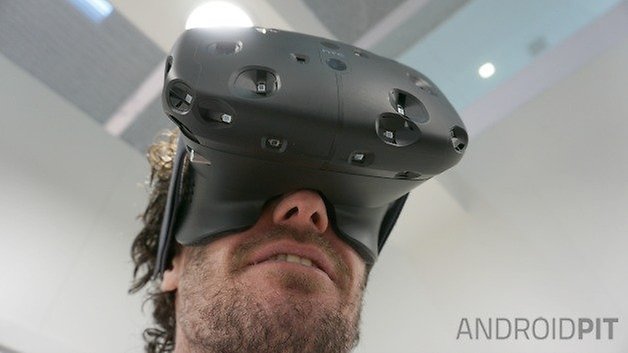 Depending on the demo you're doing you might be looking at disembodied hands floating in space, robot clamp claws or nothing at all. Not knowing what to expect when you look around or down is all part of the fun. Not having a body when you look down is peculiar, but surprisingly not as odd as you might think: the future of brains-in-jars just became a lot more comfortable to me. The HTC Vive just makes you believe what you're seeing.
In some demos, like the underwater one (the first one you experience) the pixels vanish and all you see is the underwater world around you. While you're standing on the deck of a ship to provide a stable reference point, the feeling of complete immersion is much like it is with real diving. When that sneaky freaking whale glides by, though, you'll not only jump if you didn't see it approaching but you'll be amazed with the amount of detail produced by what previously seemed to be a little pixelated.
Other demos, like the cooking one, are more cartoonish and have much lower resolution demands. Even in the demos where the images are not perfect you quickly adapt; it's like looking at the world through sunglasses with dust on them and you quickly get on with the experience of viewing.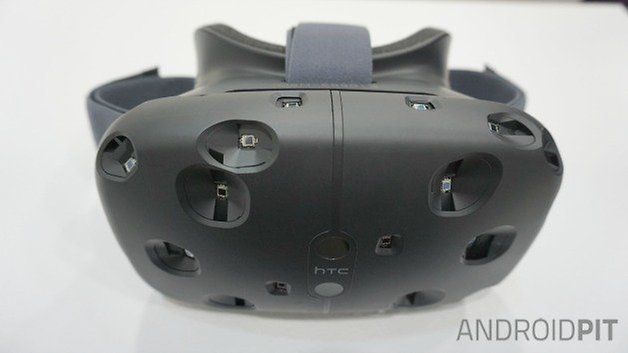 HTC Re Vive performance
In my review, the Vive demo took me through a few different scenarios. They include standing on the deck of a sunken ship as fish, manta rays and a giant whale silently float by; in a kitchen preparing a variety of dishes to a set recipe, on a table-top battlefield observing a firefight between a marauding army and a fortified castle (complete with the ability to crouch down and get up close with the action, even see the skeletons buried below ground level); and a quick internship in a robot repair workshop.
There was also a painting space where you could draw in the air in three dimensions with a variety of brushes, effects and colors, and then interact with your creations. Drawing in space with fire, for example, and then seeing it in 3D as you move around it and through it, was a very cool experience. You'll even be able to send your artworks to others to experience in the final version. To make all this possible, you're going to need a high-end video card and presumably a serious gaming PC to drive it all.
I did notice the occasional lag or glitch during my review, but this is very early demo software and hardware and all-in-all the HTC Vive experience was very impressive. The fluidity of movement and accuracy of the sensors and controllers was incredible and bodes extremely well for the final version. The controls are also very intuitive and easy to get used to, whether they represent hands, in-game controllers or nothing at all.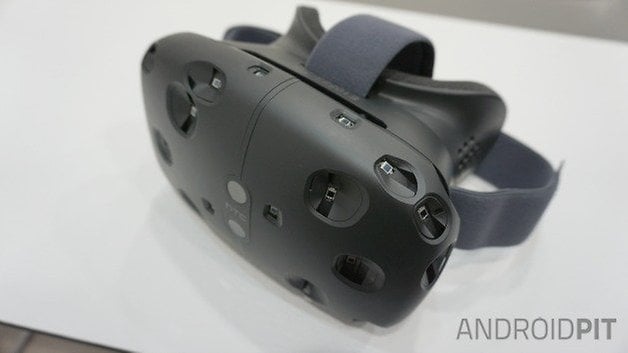 Early Verdict
For a prototype to be this good already is phenomenal. HTC may not be the first company that comes to mind when you think about VR, but it soon will be. The partnership with Valve brings some serious VR credentials to the project and I expect HTC will produce a beautiful piece of hardware for the final version.
The HTC Vive will require some serious processing power and will cost an arm and a leg, so it won't be for everyone. But, like game consoles that used to be ridiculously expensive and at first only appealed to the hardcore and wealthy, the HTC Vive will quickly become a gadget that you simply have to have, regardless of the cost. Just try it and tell me you don't want one of your own.