HTC One M9 vs LG G3 comparison: fight of the flagships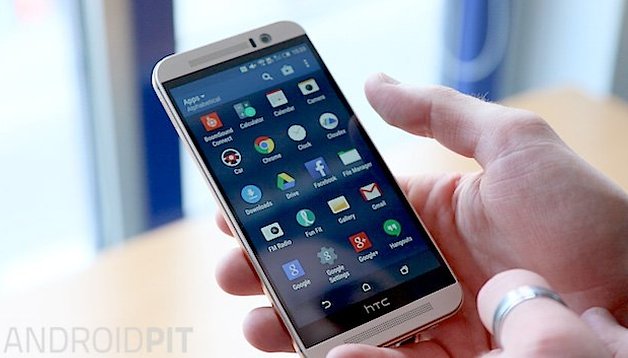 The new HTC One M9 has arrived, but it arrives in a smartphone league full of heavy-hitting contenders. Not only does it have to compete with the iPhone 6, Nexus 6, and Samsung Galaxy S6 but it's also up against LG's older - but still excellent - LG G3. So how does it compare? Our HTC One M9 vs LG G3 comparison will discover which firms' flagship will delight you most in 2015.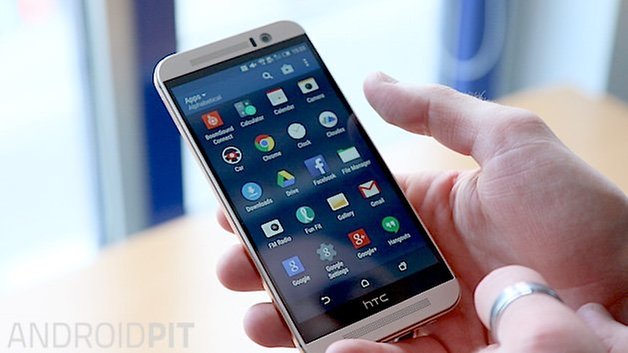 HTC One M9 vs LG G3: design
The HTC One M9 isn't dramatically different from its predecessors, but adds a few flourishes here and there which make it an incremental improvement on the beautifully-designed HTC One (M8). The One M9 is made from aluminum, and comes in gold/silver, gold and gunmetal grey variants. The back of the phone has a stylish brushed look, while HTC the sides are glossy and reflective, giving it a welcome bit of shimmer. The improved rear camera is now square-shaped, though it now sticks out slightly, making it impossible to put the One M9 clean on its back.
The LG G3 is a decent-looking device. The rumored metal chassis didn't make the final cut, so it lacks the satisfying weighty feel of the aluminum One M9. But the G3 does have a few bits of inspirational design - you can pop off the back to swap out the battery and there are also rear-mounted buttons for easier navigation.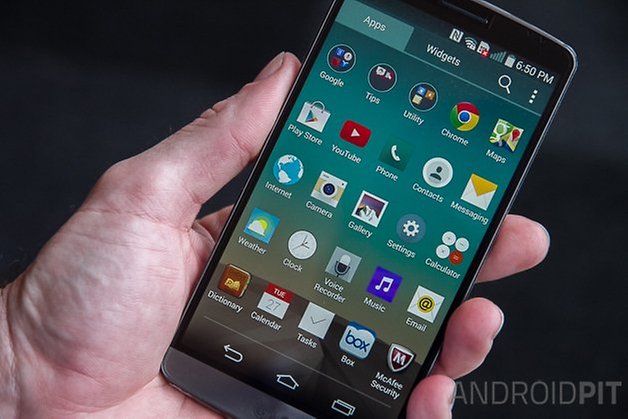 HTC One M9 vs LG G3: display
The One M9 has the same 5.0-inch, full HD display with 1920 x 1080 resolution as its predecessor. It crams in a 441 pixels per inch which, while respectable, doesn't quite contend for best-looking display out there. HTC said that a major reason for not having a higher-resolution screen in the One M9 was battery; a brave move when so many people are looking for absurdly high-end displays while sparing little thought for practical things like how long you can actually use your phone before that pretty screen switches off.
The display in the G3 is bigger at 5.5 inches, delivering a 540PPI 2560 x 1440 resolution. This makes it one of the biggest, clearest screens around, although arguably the screen is too small to fully appreciate the 1440p resolution. It recalls the megapixel arms race among digital cameras, with manufacturers trying to outdo one another with how many pixels they could cram into photos. It's an achievement for sure, but it's of limited practical value: the LG G3's screen is fantastic,but it comes at a cost to battery, making the One M9 screen more practical - if a little less exciting.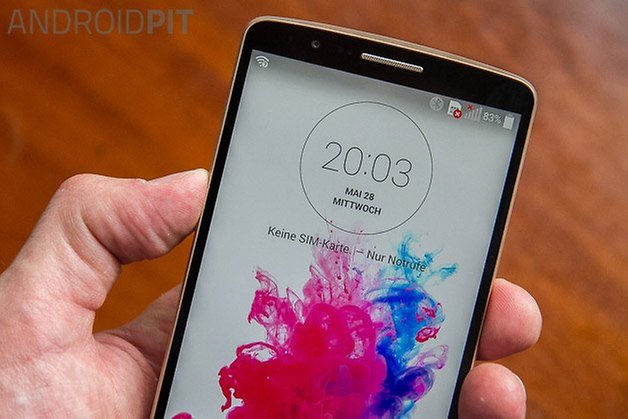 HTC One M9 vs LG G3: processor
The HTC One M9 runs a Qualcomm Snapdragon 810 processor with four cores clocked at 2.0 GHz and four at 1.5 GHz. On paper, this dominates LG's Snapdragon 801 with four cores clocked at 2.5 GHz. AnTuTu benchmarks showed the LG G3 to score in the region of 34000, while the One M9 has been hitting 55000. This is a substantial difference.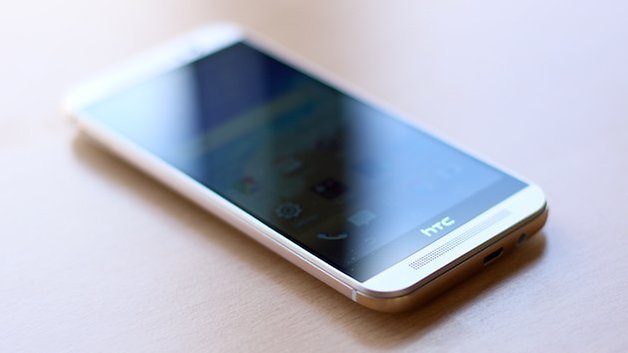 From our hands-on, the One M9 performed all basic functions smoothly, and the camera app was quick to open, take and save photos. The real test will come when we run some high-end games on it, which we'll be sure to do when we get the One M9 into the office for a full review.
HTC One M9 vs LG G3: storage
The LG G3 comes in two versions, with 16 GB and 32 GB of on-board storage and the ability to expand via microSD cards. The HTC only comes in a 32 GB configuration, but again that's expandable using a microSD card (by up to 200GB, since SanDisk unveiled its first 200GB microSD card!)
HTC One M9 vs LG G3: cameras
The rear camera on the HTC One M9 is a mighty 20.7 megapixel snapper with an f/2.2 aperture for great low-light shooting. The sensor is a Toshiba one rather than the ubiquitous Sony sensors we usually see in high-end Androids of late and it has optical image stabilization too. On the front, the HTC One M9 is reusing the 4 MP UltraPixel snapper that previously adorned the rear of the HTC One (M8). While the M8 camera didn't quite compete against the big boys as a rear camera, as a front camera it's one of the best available.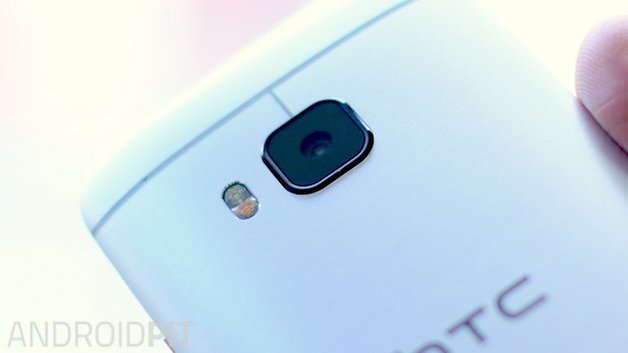 By way of comparison, the LG G3 has a 13 MP camera on the rear and 2.1 MP on the front. As with the HTC, the main camera has optical image stabilization. The rear camera's laser auto-focus feature makes it the fastest camera in the world to focus, taking just 0.276 seconds. While it's not the best for low-light conditions, it also has a fantastic HDR mode, and gets sharp, vibrant images in daylight conditions.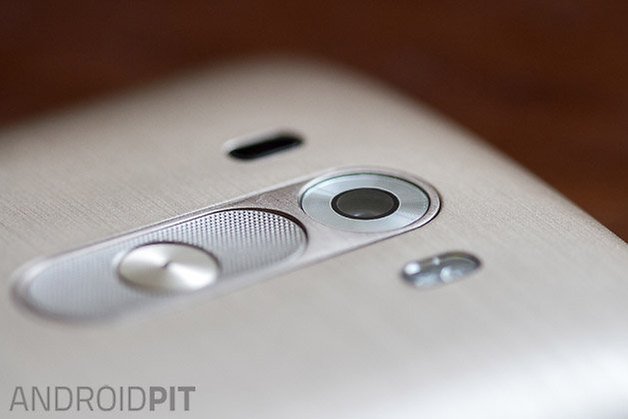 HTC One M9 vs LG G3: battery life
The HTC One M9 has a 2840 mAh battery. That, combined with the more efficient processor and Android's energy improvements, should deliver very solid all-day battery life. However, we've only had a hands-on with the phone so far, so will give you an in-depth report on the battery life when we do the full review.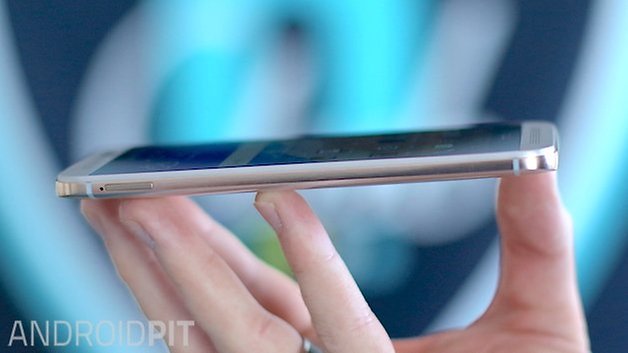 The LG's battery is slightly bigger at 3000 mAh, but suffers from having a less efficient processor than the HTC One M9, and some users have also reported the battery running out too quickly. Despite all this, tests carried out last year showed the LG G3 to have the best battery life of all the major smartphones. We expect the One M9 to top it, and will find out for sure when we get it in the AndroidPIT office.
HTC One M9 vs LG G3: software
As you'd expect from a brand new flagship the HTC One M9 runs Android Lollipop. It also runs the sleak Sense 7 UI, which has most of the perks of the One M8, and some extras. The Dot View app - which works with the popular Dot View cover - is more customizable, letting you draw images, create messages, and even play games on your One M9 with the cover closed.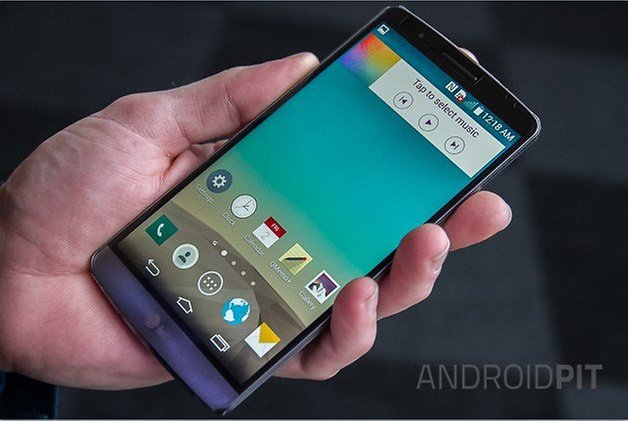 Another feature that really impressed us was Themes, which lets you customize the interface almost is if the One M9 were a rooted phone. During our hands-on, the HTC rep took a photo of my burgundy jumper, added it to Themes, then the One M9 automatically designed a whole theme around my jumper - with matching colors, custom text, custom icons and so on. I never knew my jumper would make such a good phone theme - it looked fantastic!
The LG G3 shipped with KitKat but the Lollipop update is now widely available for it around the world. LG's Optimus UI has greatly improved since the tacky-looking G2 days, with more subtle colors and theming. It has some good software on it too, such as Knock Code, Knock On, and a host of motion controls (you can see our full list of LG G3 software features here)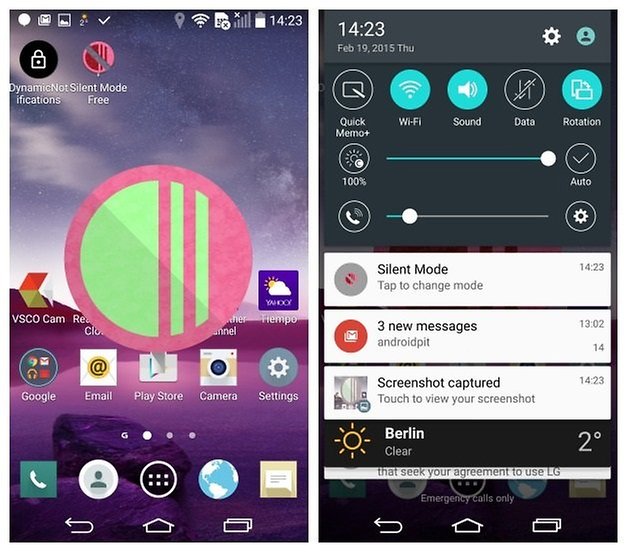 HTC One M9 vs LG G3: price
The HTC One M9 is available to pre-order in Germany for 749 Euros. This is considerably more expensive than the rumored US price, which could be around $599. In the UK, a typical flagship pricetag of around £549 is expected.
As expected, the LG G3 is cheaper than the One M9, but not by a huge margin. You can expect to pay 599 Euros for the 16 GB / 2 GB RAM model, rising to 649 Euros for the 32 GB / 3 GB RAM. However, look in the right places and you'll be able to find it for considerably cheaper, especially now that the higher-spec HTC One M9 and Samsung Galaxy S6 have been released.
HTC One M9 vs LG G3: early verdict
If you like to buy on specs then there's a clear winner here in the form of the HTC One M9. It's more powerful, more efficient, has better cameras and it looks beautiful. However, you'll be paying a premium for its newness, and for the first little while at least you'll pay around twice as much for an M9 as you could get a G3 for.
Aside from the price, the LG G3's other main advantage is the screen size and quality, which the HTC One M9 eschewed to save battery power. Also, you could make a case that the One M9's high-end processing power is unnecessary given the limitations of apps and software out there. Still, it's good to stay ahead of the curve, right?
What do you think? Is the HTC One M9 worth waiting for? Let us know in the comments below, and stay tuned for our definitive comparison between these two great phones when we do a full review of the HTC One M9.