HTC 10 vs Nexus 6P comparison: a fight for Google's heart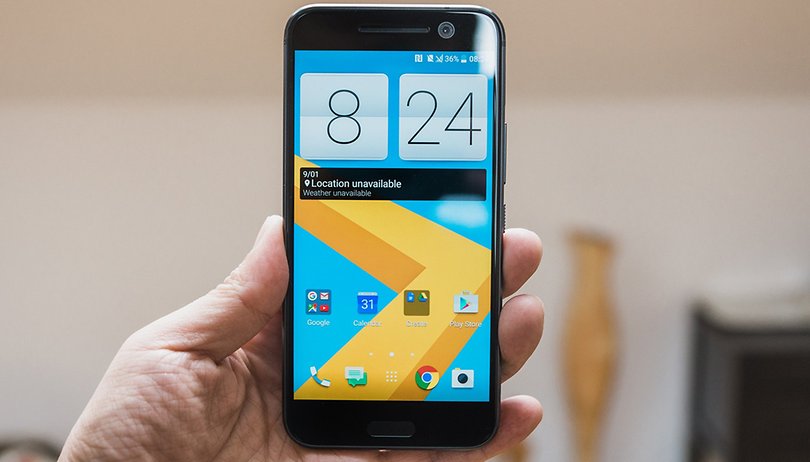 The HTC 10 is not only intended to mark a rebirth for HTC, but also a closer alliance with Google than any other manufacturer. We could even see HTC make a Nexus device or two this year. So how does its new flagship compare to the most high-end Nexus ever, the Nexus 6P? Find out in our HTC 10 vs Nexus 6P comparison.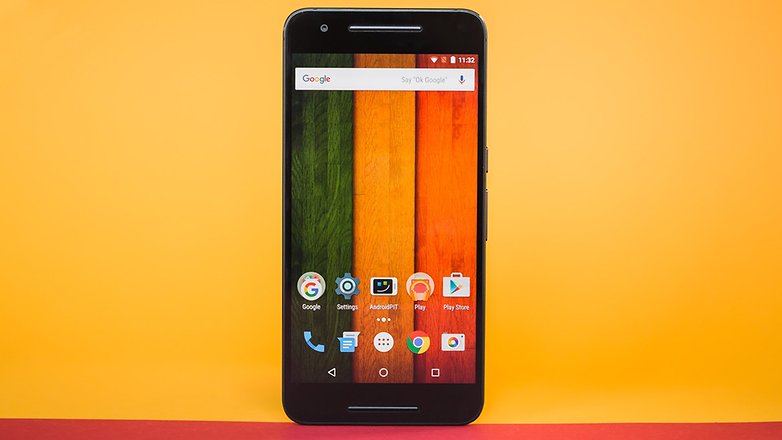 HTC 10 vs Nexus 6P: design
Huawei made the first all-metal Nexus with the 6P, adding a premium quality to what was previously a more budget range. Its rear visor, stretching across the entirety of the device's width, has become a defining design feature. Whether it's to your taste or not comes down to personal preference, but overall it is a striking, and well made device. Having said that, many owners, including one of our staff, had the rear visor crack for no apparent reason, so it's not without fault.
The 6P is a 5.7-inch phablet, and as such requires some finger aerobics from those with smaller hands. Its fingerprint scanner, however, placed on the rear of the device, is easily accessible when the device is held in the hand.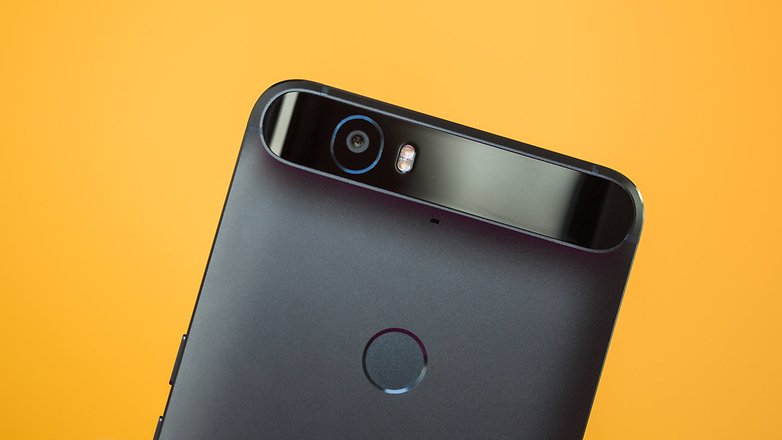 The HTC 10 offers relatively little in the way of change from previous iterations – no strange visors or materials – but what little changes have been made mark graceful refinements. Wide diamond cuts have been made to the rear panel, making the device appear as though levitating when placed flat on a surface, and the brushed metal results in a similar matte shimmer to that seen on the rear of the Nexus 6P.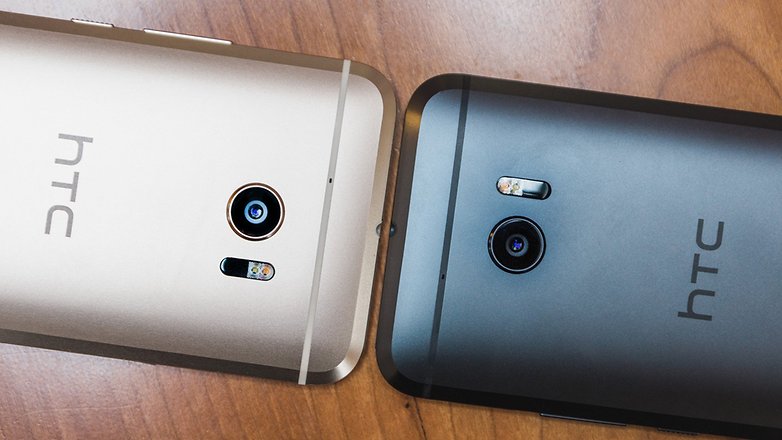 HTC 10 vs Nexus 6P: display
The Nexus 6P has a 5.7-inch QHD AMOLED display. It performs very well in all the key areas: saturation, detail, brightness, contrast. Indeed, even a year on, it provides some of the best color representation we've seen on an AMOLED display, and it's up against tough competition from Samsung.
The HTC 10 failed to adopt AMOLED technology, which had been rumored to appear, instead opting to stick with the Super LCD 5 display seen on previous generations. The screen size sits at 5.2 inches.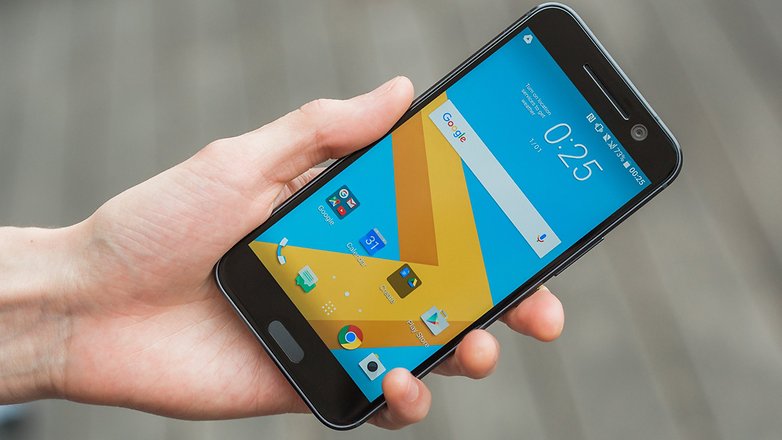 It's worth noting that HTC has wisely elected to remove the on-screen capacitive buttons and bezel bars, which unnecessarily took up valuable screen space. Now the most is made of the available space: advantageous when competing against a 5.7-inch phablet such as the Nexus 6P.
While the HTC 10's screen is impressive, providing rich colors, it approaches AMOLED quality but doesn't surpass it, handing a victory to the Nexus 6P.
HTC 10 vs Nexus 6P: performance
Huawei kitted the Nexus 6P out with high-end hardware to suit it premium appearance. 2015's flagship processor, the Snapdragon 810 was placed inside, providing rapid response times and reliable performance. The Snapdragon 810 has gained notoriety for overheating issues, and some throttling of the processor was detected when we ran intensive, back-to-back benchmarks on the device, but nothing worth losing sleep over.
The Nexus 6P's processor is backed up by 3 GB of RAM and the Adreno 430 GPU, meaning that in day-to-day use, even when playing graphic-intensive games, the 6P performs admirably, and you're unlikely to notice any performance issues.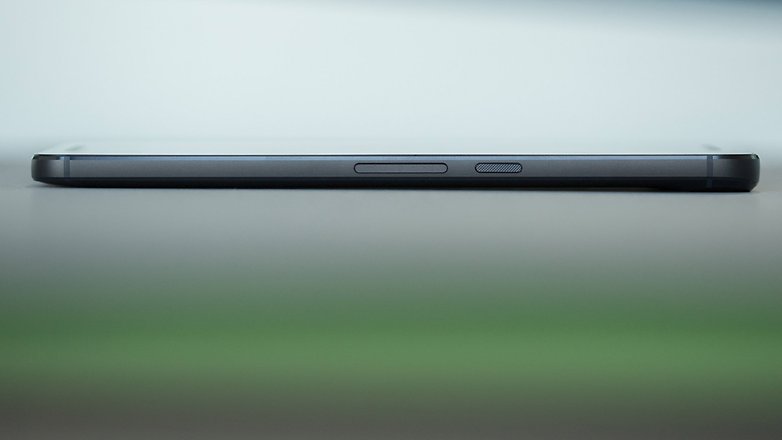 The HTC 10 is a 2016 flagship and as such packs a punch. It has a Snapdragon 820 processor, 4 GB of RAM and the Adreno 530 GPU. All of this means that it is going to outperform the Nexus 6P. The only question is to what degree you will notice. The fact is that both of these devices are very powerful, but on paper, and under intense scrutiny, the HTC 10 wins this round.
HTC 10 vs Nexus 6P: camera
The Nexus 6P is carrying a 12.3 MP rear camera that is the best of any Nexus, even though it lacks optical image stabilization – Huawei seemed to compensate for this omission through the inclusion of laser auto-focus.
Surprisingly, the HTC 10 uses the exact same camera sensor as the Nexus 6P: the Sony IMX377. The only things to set the two devices apart, then, are that the HTC 10 has a wider aperture – f / 1.8 against the 6P's f / 2.0 – and optical image stabilization. For a 2016 flagship these relatively minor improvements are difficult not to see as disappointing.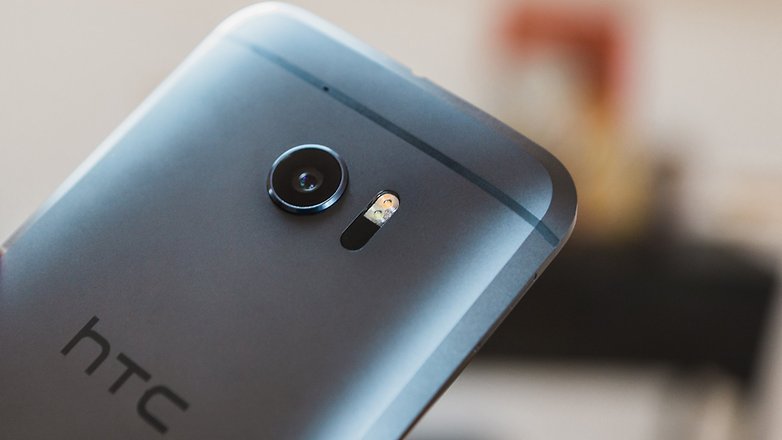 Once we've had time to more thoroughly test the HTC 10's camera, we can see how much better its camera is over the Nexus 6P's, but at this point it seems unlikely to provide enough to warrant paying considerably more money for.
HTC 10 vs Nexus 6P: software
One of the main reasons to get a Nexus is stock Android. Free of manufacturer UIs and bloatware, the stock experience is preferable for many Android aficionados.
Both of these devices come running Android 6.0.1 Marshmallow. But what's most interesting is that with the 10, HTC has taken steps towards a stock Android experience like that found on the Nexus range.
Fabian Nappenbach, product director of HTC Europe, spoke to use here at AndroidPIT about this decision. He said that Google is looking to explore the high-end market with a device that is not a Nexus device. The HTC 10, by removing some its own apps in favor of Google apps, seems to be this device. It still has HTC's Sense UI over the top, but overall, along with the Moto Pure Edition devices, it is about as close as you can get to stock, and certainly as close as you can get on a high-end device.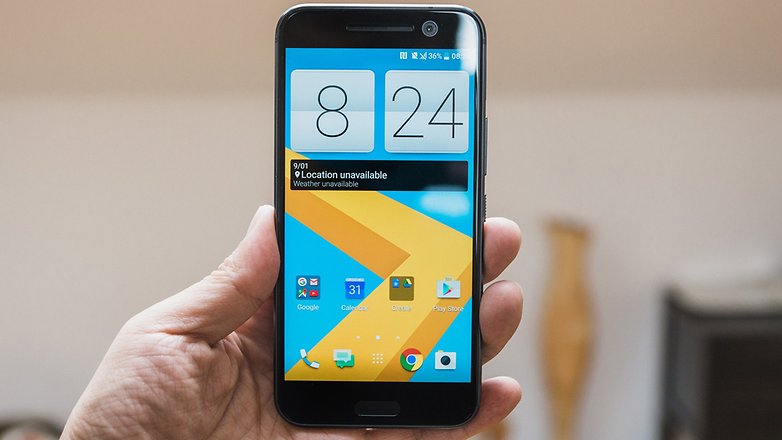 The result is applaudable. It strips the device of superfluous apps, and means that users should see faster updates.
Rumors also continue to swirl that HTC is the manufacturer of choice this year for the Nexus range, and this move, along with HTC's touting of its close companionship with Google, could well be read as an indication of intent.
HTC 10 vs Nexus 6P: battery
Continuing a string of Nexus firsts, Huawei whacked a 3,450-mAh battery into the Nexus 6P, the largest ever in the range. The result is more than enough power for that QHD AMOLED screen and at least 11 hours of intensive use. It's an impressive power reserve and coupled with rapid charging, which can secure you seven hours of battery life off a 10-minute charge, the Nexus 6P represents an unusually reliable device.
The HTC 10 packs less juice – 3,000 mAh – but also a smaller screen size – although it's not an AMOLED screen, which are renowned for being kinder to batteries.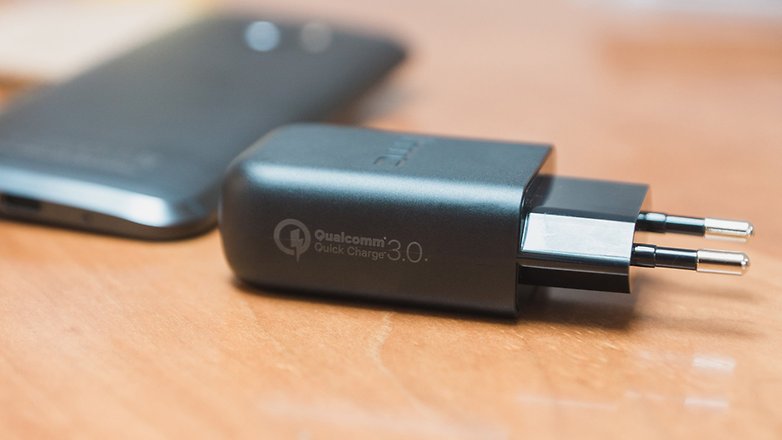 HTC claims that a single charge will enable two days of normal use, but we are yet to test this claim, and we will update this section as soon as we have a review device in the office.
HTC 10 vs Nexus 6P: specs
HTC 10 vs. Google Nexus 6P technical specifications
HTC 10
Google Nexus 6P
Dimensions:
145.9 x 71.9 x 9 mm
159.3 x 77.8 x 7.3 mm
Weight:
161 g
178 g
Battery size:
3000 mAh
3450 mAh
Screen size:
5.2 in
5.7 in
Display technology:
LCD
AMOLED
Screen:
2560 x 1440 pixels (565 ppi)
2560 x 1440 pixels (515 ppi)
Front camera:
5 megapixels
8 megapixels
Rear camera:
12 megapixels
12.3 megapixels
Flashlight:
Dual-LED
Dual-LED
Android version:
6.0.1 - Marshmallow
6.0 - Marshmallow
User interface:
HTC Sense
Stock Android
RAM:
4 GB
3 GB
Internal storage:
32 GB
64 GB
32 GB
64 GB
128 GB
Removable storage:
microSD
Not available
Chipset:
Qualcomm Snapdragon 820
Qualcomm Snapdragon 810
Number of cores:
4
8
Max. clock speed:
2.2 GHz
2 GHz
Connectivity:
HSPA, LTE, NFC, Bluetooth 4.2
HSPA, LTE, NFC, Bluetooth 4.0
HTC 10 vs Nexus 6P: verdict
It appears that we have a high-end Nexus and a high-end wannabe Nexus. The 6P offers an unusual design, impressive screen and strong performance. The HTC 10 is smaller, but where it should comfortably outplay the 6P, it instead offers minor advantages. Camera technology has never been HTC's strong point, and the 10 only just squeezes in alongside the competition this time around.
One the HTC 10's selling points, its near-stock experience of Android, is great, worth lauding, but the Nexus 6P actually is stock Android. So, even here, the HTC 10 loses out.
Right now, you can pick up a Nexus 6P for as little as $450 on Amazon. The HTC 10 is likely to start at about $750. For a $300 price gap, the Nexus 6P makes a much stronger choice. The only reason not to get one would be because it's too large.
What would you choose, a Nexus 6P or HTC 10? Let us know by leaving a comment below.