How to use your phone as a heart-rate monitor (even if it doesn't have one)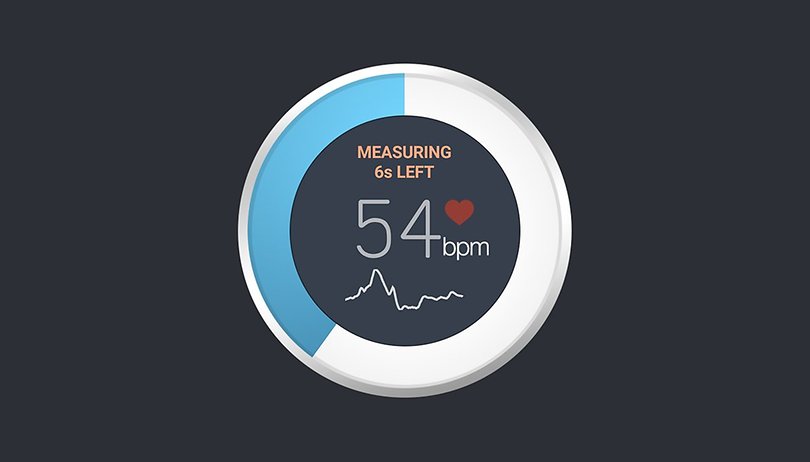 Did you know that even though many phones don't come with that fancy heart-rate monitor technology found on the Galaxy S6 that they can still be used to measure your heart rate? It's actually super easy to gift your heart-rate monitor-less phone the power to measure your pulse.
The best running app on Android
The secret to smartphone heart-rate monitor tech is pretty simple really. The technology included in pulse oximeters basically just tracks color changes in the fingertip – caused by pulsating blood under the skin. This procedure only requires a light source and measurement software. If you can tell how easy it would be to turn this into a camera app, you'd be right on target.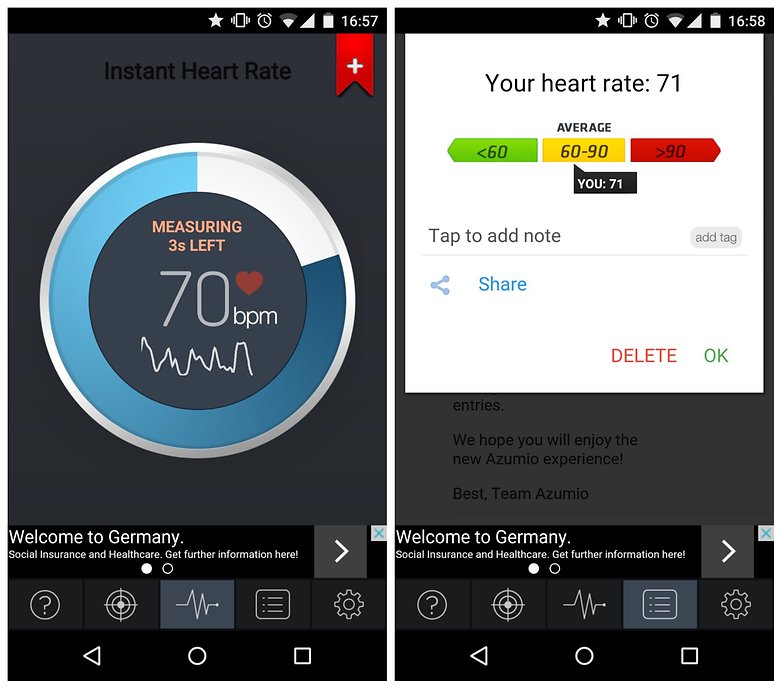 There are plenty of heart-rate monitor apps in the Google Play Store, with some by big names in the fitness industry like Runtastic Heart-Rate Monitor, but the one I find to be the most reliable without runaway battery demands or permissions is a simple little app called Instant Heart-Rate.
Instant Heart-Rate lets you track your heart rate several times throughout the day and the timeline feature lets you see all your measurements at a glance. These can be saved to an Azumio account or synced to Google Fit. The app also has some basic info on healthy target ranges but these of course depend on your age, weight and general fitness.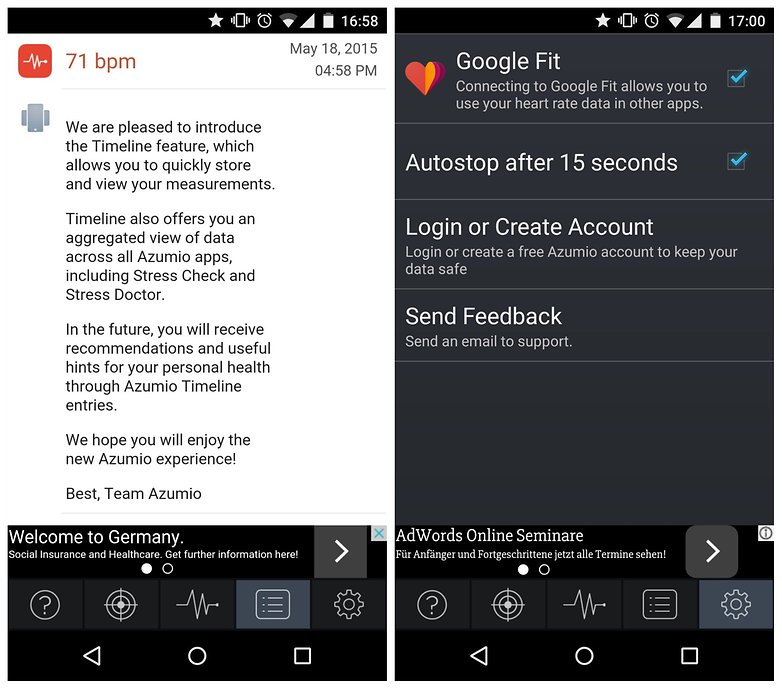 If you find that it gets stuck while reading your heart rate it is probably because you moved or are pressing too hard. Keep a steady light pressure on your LED flash and try not to move. If the app does get stuck just start the reading again.
You will see the occasional pop up ad, but this is a small price to pay when you're effectively getting a cool smartphone feature for free. From what I can tell the paid version doesn't bring any additional functionality either (I tried it and refunded it), so assuming you can live with the occasional ad, the free version is the one to go for.
Do you use your phone as a fitness tracker? Any other cool tips you can share?