How to spot a fake Samsung Galaxy S8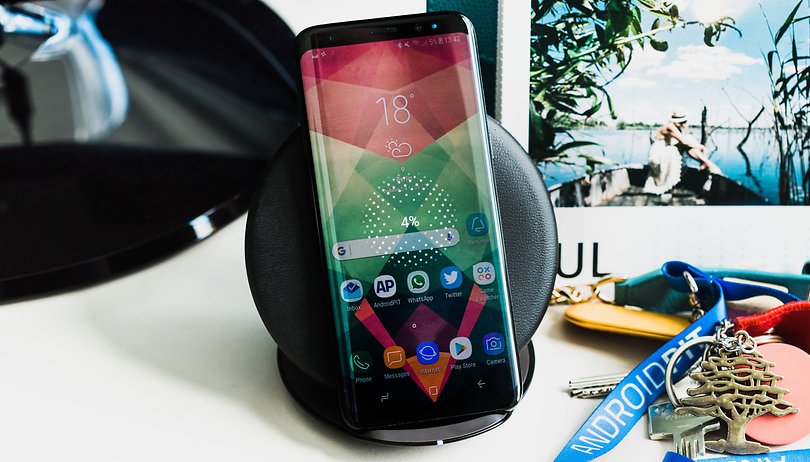 The Galaxy S8 or S8+ devices are spectacular smartphones, there's no doubt about that. They are coveted by so many people, but not everyone can afford one because of the high price tag. Many people give into temptation and look for something similar on the Chinese market that is more suitable for their budget. So that they don't rip you off, we're going to give you key tips on how to spot a fake version of the S8.
Copies of the S8
As everyone knows, in China, there's a whole lot of fakes. Not just of smartphones, but of any type of product. In China, laws on royalties and copyright are much more lax, which allows for collaboration between companies, or unfair competition from an outside perspective.
Most of the copies of popular smartphones seek to provide a cheap product and to maintain, as much as possible, the design. Of course, the flaws in the details are quickly noticeable. There are some manufacturers that don't even try to hide that it's a copy. A couple of good examples of this are the Goophone S8 or the HDC Space S8 plus neo.
In the video for the device, you can see how the turned off screen appears to be curved at the sides and to have rounded corners. However, when it's turned on, all this glamour disappears because, in reality, the screen is plain and squared with a big black border to give that effect when it's turned off. Both devices have a price tag of around $100, so you can't expect much from a device at that price point. It's like having a Moto E4 with the pseudo-form of the S8. The real horror comes when you look at their specification tables:
Galaxy S8 vs its clones: tech specs in comparison
| | Samsung Galaxy S8 | Goophone S8 | HDC Space s8 plus neo |
| --- | --- | --- | --- |
| OS | Android 7.0 Nougat | Android 6.0 Marshmallow | Android 7.0 Nougat |
| Display | 5.8" WQHD 18,5:9 | 5.5" 960x540 | 6.0" 1280x720 HD |
| Processor | Exynos 8895/Snapdragon 835 | MTK6580 Quad-Core | MTK6580 Quad-Core |
| GPU | Mali-G71 MP20/Adreno 540 | Mali | Mali |
| RAM | 4 GB | 1 GB | 2 GB |
| Internal Storage | 64 GB | 8 GB | 8 GB |
| Battery | 3,000 mAh | 2,200 mAh | 1,700 mAh |
| Camera | 12 MP (rear), 8 MP (front) | 12 MP (rear), 5 MP (front) | 12 MP (rear), 5 MP (front) |
| Connectivity | HSPA, LTE, NFC, Bluetooth 5 | 3G, Bluetooth, Wi-Fi : IEEE 802.11 b/g/n/ac | 3G, Bluetooth, Wi-Fi : IEEE 802.11 b/g/n/ac |
| Dimensions | 148.9 x 68.1 x 8 mm | - | 142.4 x 69.6 x 8.0 mm |
| Weight | 155 g | - | 147 g |
| Price | ~$600 | ~$100 | ~$115 |
Spotting a fake version of the S8
Before buying anything, being tempted by the price or by the offer ending soon, we'll give you a more in-depth look at the specification tables. It's important to verify whether the specifications match those that the manufacturer provides on its official website.

Some websites even offer an "exact" copy of the S8 with the same specifications as the original. I don't think that the components inside the device are the same even though they claim to have the same numbers. For example, I'm sure the cameras don't offer the same image quality as the real S8, even if they have 12 MP.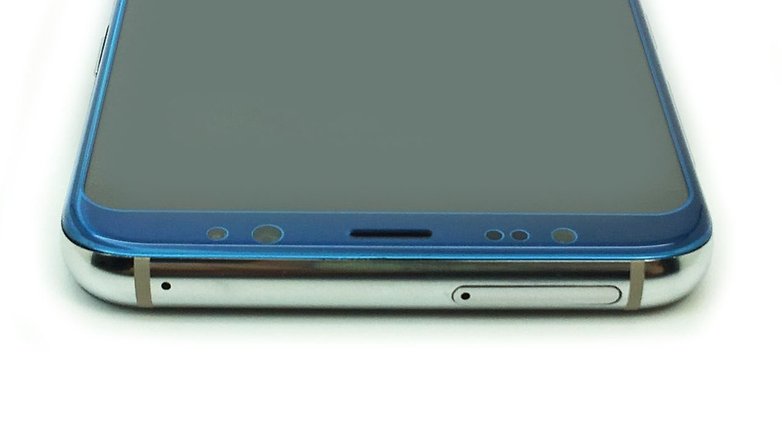 To spot a fake, we're giving you a list of details to check out to avoid being ripped off:
The case is never 100% identical to the original. The case that the S8 comes in opens in a particular way, in addition to having all the manufacturer's trademarks and logos.
Verify that the fingerprint sensor is to the right of the camera and not the other way around.
The screen has to reach the edges and not have an ugly black border.
If you can, turn on the device and check the software version. You can also find out information, and with CPU-Z, the hardware components like the processor and RAM amount.
Pay attention to the price. If it's reduced by $50, that seems OK, but anything more than $100 is probably a hoax. Some websites offer the device for a cheap price, you pay for it and then they write to you saying they don't have the stock and ask you if you want another device.
Look for reviews from other users on the online store before buying anything, as it may be a scam. Also look at sites like TrustPilot.com to check the seller's reputation.
Have you ever bought a cheap clone of a popular smartphone?