How to speed up the Galaxy Note 2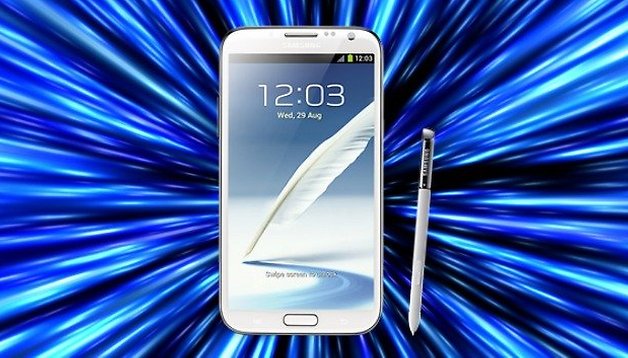 The popular 2012 phablet by Samsung, the recently updated to Android 4.4.2 KitKat in some regions. Today we'll outline a few tips and tricks that should help you speed up not only the performance of your Note 2, but also give you some pointers on how to use it more effectively.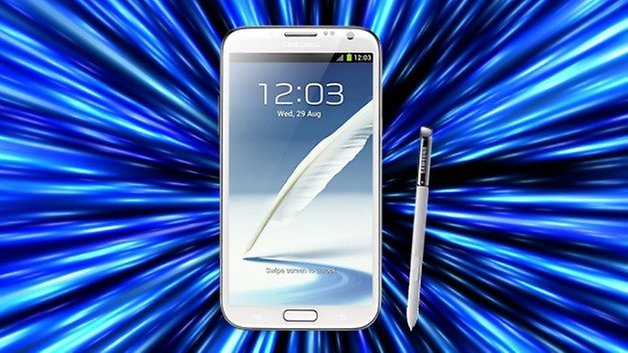 Turn off S Voice, it sucks
'Scuse my language. A rudimentary step would be to disable S Voice. S Voice will turn on when you double tap on the home button, this being the default setting. However this is just another one of the built-in features of Samsung devices that you can't uninstall unless you root your phone. Samsung, however, was nice enough to allow you to turn off the feature where you double tap to access it.
To be able to do this, double tap the home button and press the menu button to get to settings.
Uncheck the box that says ''Open via home key''. If you do this, tapping on the home button will just bring you to the home screen.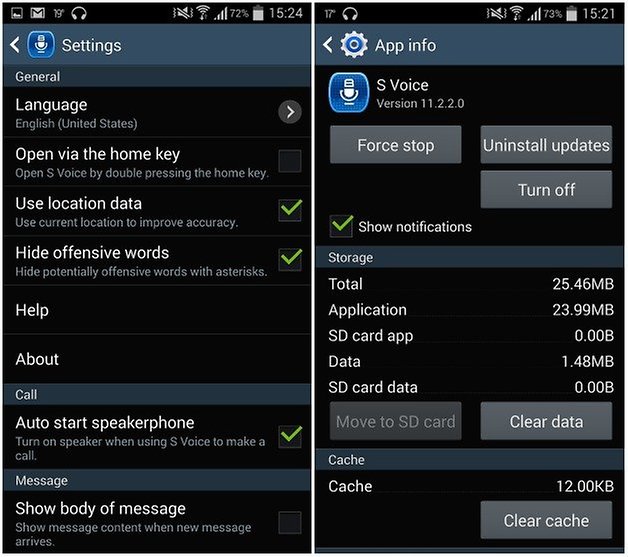 The reason why you want to do this is not only because S Voice is quite unreliable, despite some recent improvements, but also because your system will wait a fraction of a second for that second tap before actually bringing you to the home screen, which slows your Note 2 down a little bit. You can also uninstall the updates and turn it off completely in the settings of your phone, just like many other pre-installed bloatware features of the Note 2.
You can also replace S Voice with Google Now!
Turn off animations and get down to business faster
A snappier Note 2 can also be achieved by turning off the animations for window transition, animator duration and transition animations. This just means that you'll be getting rid of the effects when switching between apps, heading back to the home screen from an app or menu, lock screen effects and any animation in general. This can easily be done right in the settings of your Note 2.
First you have to ensure that the developer options are enabled. To do this, tap the build number in the 'about device' section of your settings. You will see a message pop up saying ''Developer mode has been turned on''.
From there, go back to Developer options, scroll down to Window animation, scale, transition animation scale and animator duration scale and change all of these to off.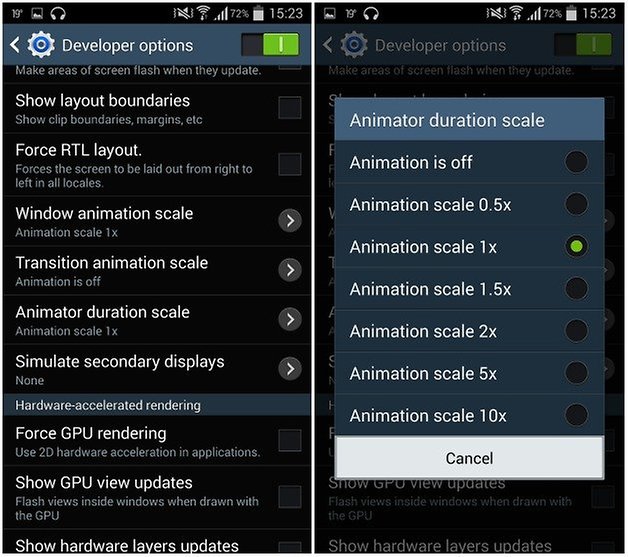 Ditch Bluetooth and use Wi-Fi Direct instead
Transferring files, images and any data to another Samsung device can be done many ways: Bluetooth, emailing, S Beam etc. However, there is another way to do it, called Wi-Fi Direct. This is much faster than sharing via Bluetooth, and you don't actually need to have an internet connection to use it.
All you do is head to the Wi-Fi settings of your device, and then select Wi-Fi Direct from the bottom of the list of possible Wi-Fi networks. There, hit scan to see the list of devices nearby to connect with. Select the one you want.
After the connection is established, you can simply find the document, file, or picture you would like to send and hit the share icon. This will give you the option of Wi-Fi Direct, where you then choose the connected device you would like to send it to.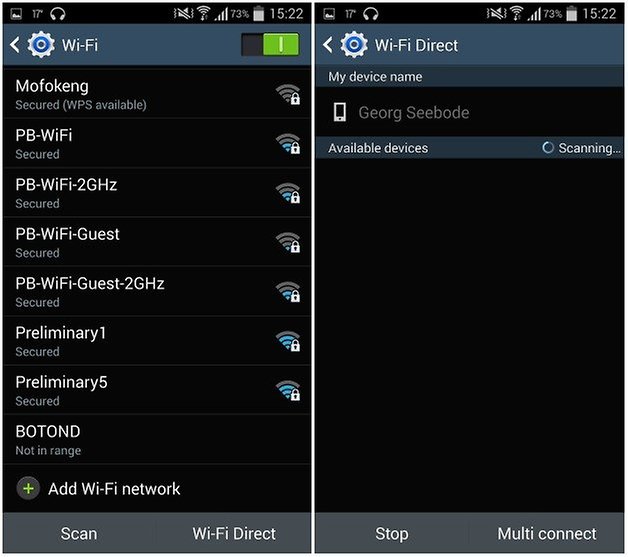 Get root access for the Note 2 to have almighty powers
Smartphones users are really limited by what they can do with their device when they don't have root access. Rooting your device will open the floodgates to being able to do much more. For example, you can install a custom ROM, you can get rid of bloatware for good, you can overclock the Note 2 kernel to run at 1.8 GHz instead of 1.6 GHz and much more! Check out our root tutorial for the Galaxy Note 2.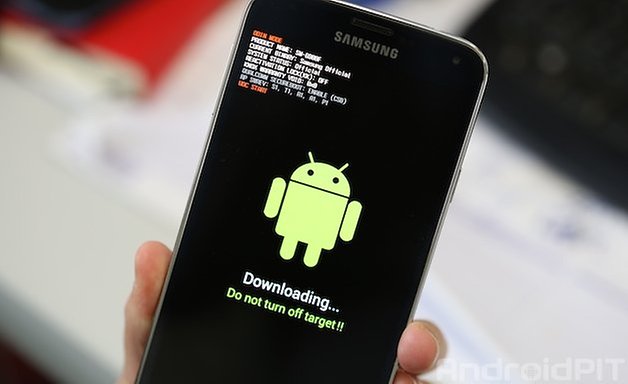 Get rid of the 'Wiz and bring in a launcher
The thing about TouchWiz is that it is just so full of features, animations, bells and whistles that this in itself is the cause for a slow Galaxy Note 2, so what do you do? Cover it up with a third-party launcher! There are so many good ones in the Google Play Store, which offer a lot more efficient features and usability, like Nova, Apex and Go Launcher.

Find out what are our top 10 Android launchers.
Get a sidebar full of app access on the fly
Glovebox is another app that will help you be super fast in transitioning between apps. It offers you a customizable bar which can pop out of the screen when using any device, as well as the home screen. The Note 2 is already great at customization but this is just another cool one to make your phablet usage just a bit more effective.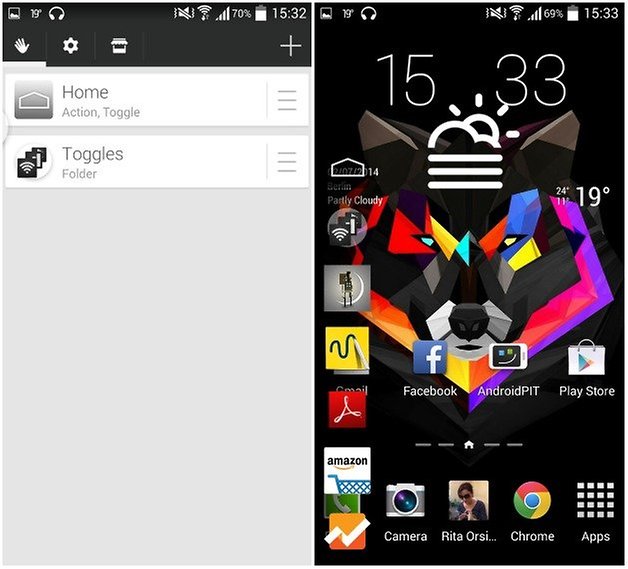 Did any of these tricks help you? Can you think of any cool things you can do to speed up your Note 2?