How to speed up the Nexus 4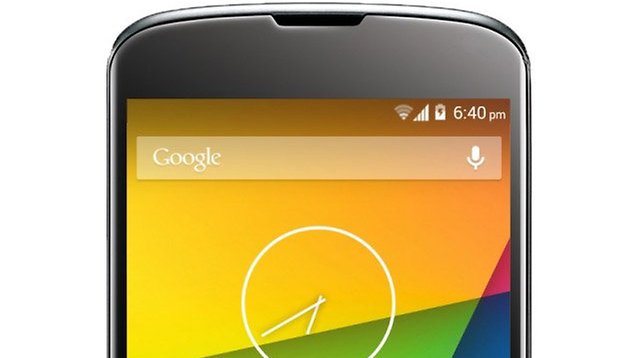 NEXTPITTV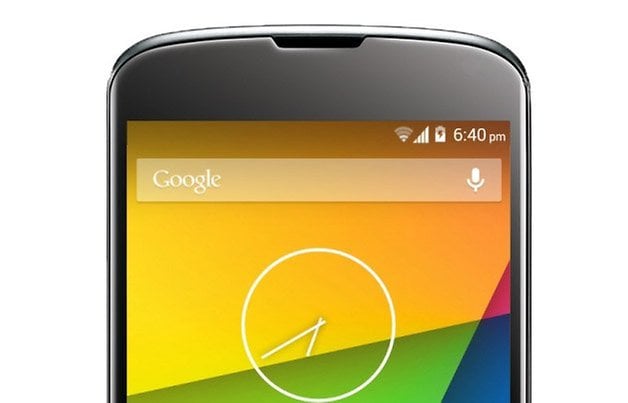 Switch from Dalvik to ART
A quick way to improve your Nexus 4's overall speed is to switch from Dalvik to ART, a runtime that is only available on Android 4.4 and higher. Switching to this gets rid of bottleneck processes and allows for apps to run a lot more smoothly. This will not only increase performance, it also helps with your battery life. If this isn't switched on yet, you simply need to enable Developer Options in your Android settings to be able to access this setting.
To do this, go to the Settings of your device, About Phone and tap on the build number until you have see a message that says you have activated the Developer menu.
Go back to the general settings page and tap on Developer Options and change the runtime option to ''use ART''.
After this your phone will reboot, and it takes about 15 minutes for your apps to convert to ART compatible, which luckily doesn't use any of your mobile internet or result in any loss of data.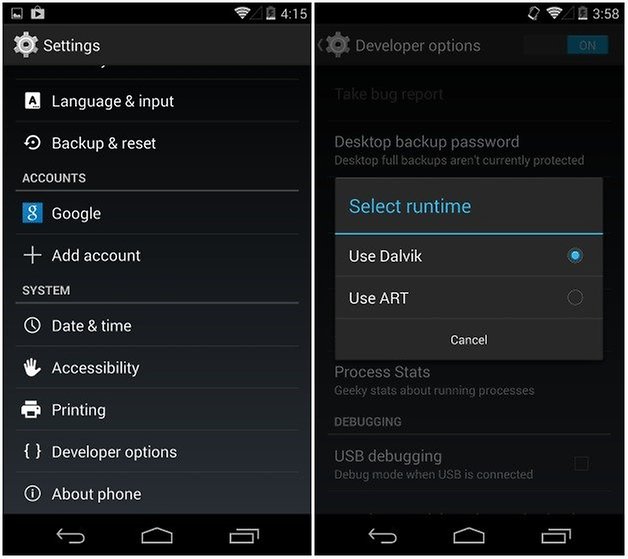 Get rid of cleaning apps
Cleaning apps that help get rid of cached data and other unused and bloaty files are in most cases a great help for your Android smartphone or tablet user experience. We've previously discussed a few performing apps to give your device a good clean. In the long run though, if the app has too much control over your smartphone's system and apps, it may actually do more bad than good, slowing down processes and jamming up apps. Many have reported that Clean Master, a highly popular app with a huge fanbase, actually is the reason for a slow Nexus 4, and users are encouraged to uninstall the app to see a faster overall performance.
What we would recommend doing instead is installing a cleaning app on the occasion that you feel that your phone needs a good cleaning, but uninstall once the job is done. The Android system is already a good enough task manager on its own, without any third-party apps.
Use a launcher like Nova Launcher
Stock Android is all fine and dandy, but launchers can also do a lot to improve the performance and functionality of your Nexus 4. One launcher that Nexus 4 owners commonly use is Nova Launcher, a favorite because of its many customization features, like color themes, icons, transparency, scrolling style, app drawer, folders etc. Widgets and gestures are used a lot more extensively than with stock Android. The app is free and can be installed from the Google Play Store, no rooting involved. You can also check out other great launchers to breath new life into your Nexus 4.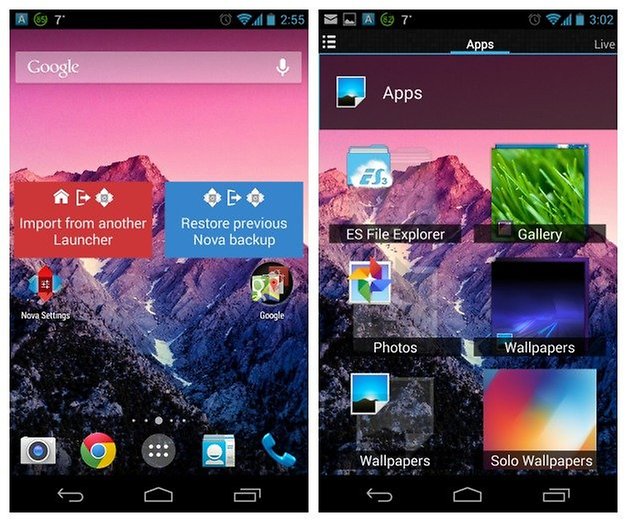 Enable 4G LTE on rooted Nexus 4
Google's Nexus 4 can actually support LTE, which you can enable through a slightly unconventional but nonetheless easy route, as long as you have root access. After the 4.4.2 update, getting LTE on your device was rendered impossible without having root access. So, with your rooted Nexus 4, it's easy.
Install Nexus 4 LTE Modem Flasher from the Google Play Store
Grant Superuser permissions when the app opens.
Tap on the Build.Prop tab and select ''enable LTE'' and then apply.
If you don't already have a Custom Recovery installed on your Nexus 4, the app has one available for you.
Tap on the menu button and then select Install TWRP which stands for Team Win Recovery Project. This will be downloaded and installed.
Head back to the LTE HYBRID MODEMS section, and select a band that works for you depending on your carrier and country. After you've found one that is suitable, select Flash to download the modem. The phone is then rebooted into recovery, and the modem is flashed.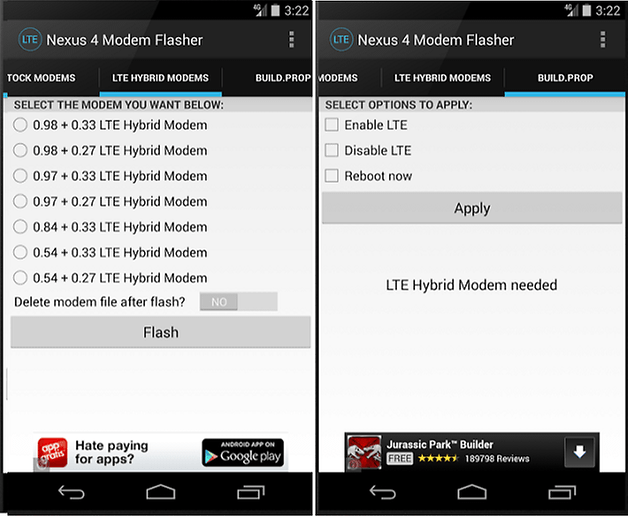 Now you will see a 4G or LTE icon in your status bar. This will increase download speeds and upload rates.
Increase shutter speed
Another problem that users have experienced with the Nexus 4 is how horrendously slow the stock camera is. The camera is likely better now with the app being available in the Play Store, making updates a lot easier to bring to a wide range of devices. But the app is not problem-free either, with lags, overheating, sudden crashes and the oversized shutter button among user complaints.
In terms of resolving the issue of slow shutter speed, we recommend trying another camera app called Fast Burst Camera Lite, which is of course free in the Play Store.
While it significantly increased the shutter speed, some users have noticed that it worsens the resolution. After testing the stock camera vs the Fast Burst Camera on the Nexus 4, I didn't notice a huge difference. Fast Burst Camera also has some other settings features in the premium version for 4 USD, which is quite a lot for an app, so try the free one first to see if you like it.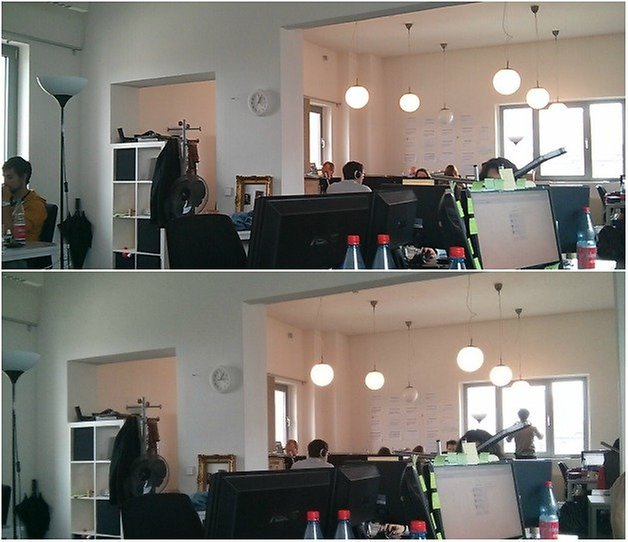 Nexus 4 factory reset
If all else fails, you can perform a factory reset, the good old effective way of getting your smartphone to act as it should. A factory reset will render your Nexus 4 like it was when you first received it, meaning all of your data will be wiped. Before you do this, make sure you have backed up all of your data, including contacts, app settings, game progress, pictures etc. To find out all of the steps, we've explained how to factory reset the Nexus 4 in our forum.
Did any of these work for you? Any other tips you'd like to share?