How to set timer hands-free with Google Now on Android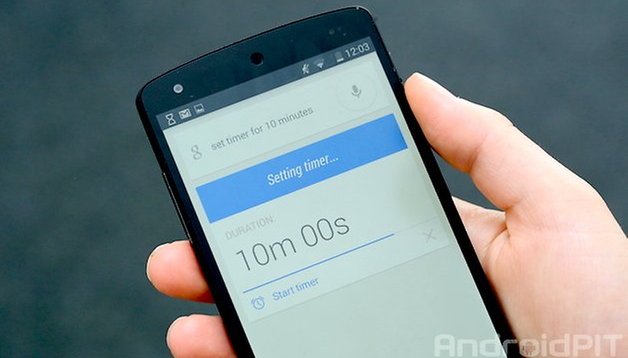 A current Google Now update allows you to set a timer on any device running any version of KitKat and later versions of Android Jelly Bean, all without having to touch your Android device. This server update adds to the already huge scope of great services that Google Now has to offer. NEXTPITTV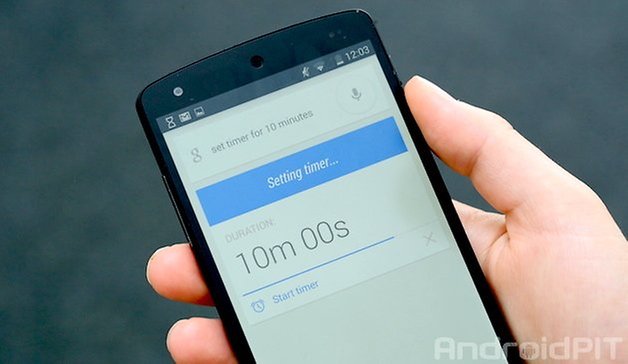 There is no need to manually update Google Now since it will be done behind the scene via a private Android server. The timer is a pretty cool feature and worked smoothly when testing it out. To set the timer, you don't even need to input anything manually onto your device or Google search, it can be done easily with voice commands.
Start out by saying the usual 'OK Google' when on your home screen on any KitKat (4.4 - 4.4.2) or Android 4.1 to 4.3 device which has the most recent version of Google Now. Next say 'set timer for (...) minutes'.
Google Now will then display a message saying 'setting timer...'' with the duration underneath.
After a short loading/processing period shown by a blue line, it will automatically start the countdown.
You can also press start timer to get it going right away, or press the X to cancel.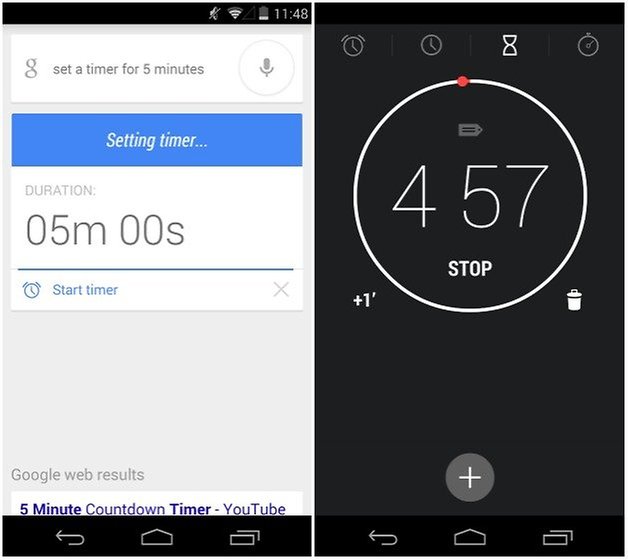 Next you'll be be brought to the timer screen of your Android clock app.
If you exit out of the timer, you'll be able to keep an eye on the time remaining in the notification bar as well as see a little hour glass in the top left corner of your home screen and lock screen.
The upate is now available in North America and the UK and should come to Europe in the next few weeks.
We've previously covered all the Google Now commands, so you can check out more to use.
Have you tried this out yet? What other voice commands do you often use with Google Now?