Lost your data? Here's how you can recover it, the easy way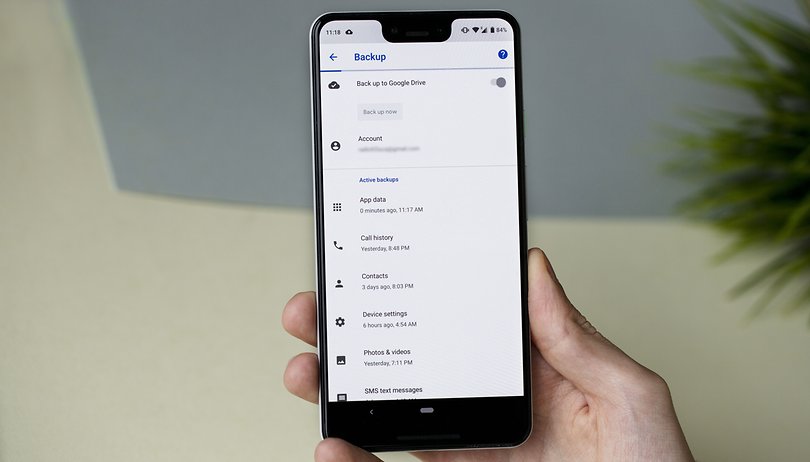 We've all done it: accidentally deleted photos, videos or files by accident. But, before you say goodbye to it for good, there are ways to recover your data and get back your precious files. In this article, we'll guide you through how you can do that.
You can find more videos on current tech topics on our video page.
Don't panic! Here's how to recover your lost data
Time is always of the essence though: do not save anything else to your device or switch it off. First, check your backups (such as those made automatically by Google) to see if your lost data is there. If not, then its time to get to work, and fast. Turn off your internet connection so that no automatic updates occur before you've had a chance to recover your lost data.
Use a PC program
Your best bet to recover deleted files that were stored on a microSD card is a PC program. There are plenty of them online and your success with each may vary. We recommend trying Recuva. Many users report successfully recovering their files with it and we were able to get the five photos we deleted for our test too. The software is easy to use and offers both a free and relatively low-cost version professional version for $19.95. For our experiment, we used the free version.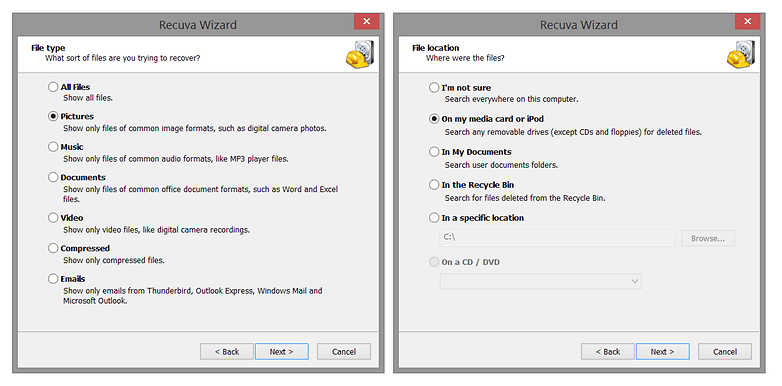 First, connect plug in your microSD card into your PC or laptop. You might need a microSD to SD adapter to do so. Next, open Recuva. The program has a wizard interface, which is pretty self-explanatory. First, a prompt will ask you what type of file you are trying to recover - pictures, videos, text files, etc. If you use the professional version, you will also be able to create a disk image first and recover from it. Next, you will be asked where the program should look for the lost data. Simply select your microSD and start the process. If or when the program finds your files, check if they are usable on your PC first, since they can become corrupted.
We must note, however, that Recuva is usually not able to detect Android smartphones as removable drives. Restoring files deleted from your device's internal memory is therefore not likely using this software. There is still hope if your phone is rooted, however. In that case you can simply install a mass storage enabler app. After enabling it, Recuva will be able to detect and scan your phone.
Back up
You never know what might go wrong with your smartphone, so backing up is essential if you don't want to lose any data. After all, prevention is the best cure. The simplest method for backing up your photos and videos is simply making copies of them on both your PC and an external hard drive if you have one. Once you've connected your phone to your computer and allowed file transfers, you can usually find media in the DCIM folder of your smartphone.
For more advanced tips and tricks on how to back up everything else, check out our guide to backing up anything:
Did you manage to get your lost files back? Let us know what worked for you in the comments below.