How to play Pokémon GO on PC and Mac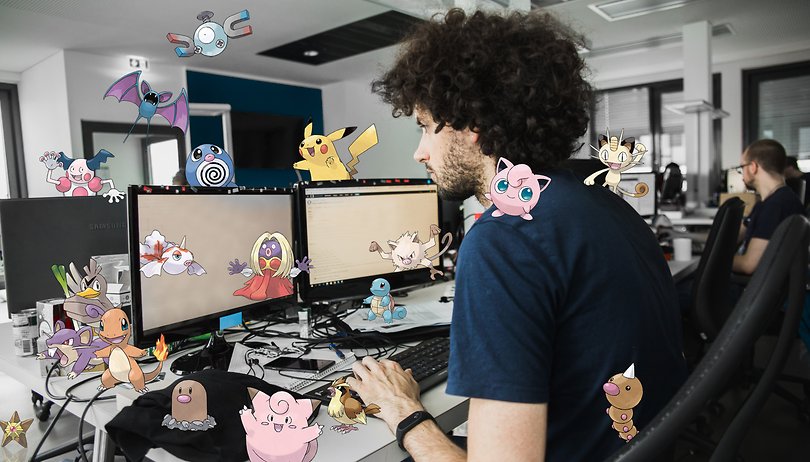 Pokémon GO is currently the hottest game on Android. It's sparked plenty of debate and everyone has their own opinion on it. But not everyone wants, or has the opportunity, to walk the streets with their smartphone in hand. For those people, here's how you can play Pokémon GO on PC and Mac.
You might have gathered from the dozens of tragic news stories that Pokémon GO is usually played outdoors. But even if the game is, by definition, intended for Android and iOS smartphones to enjoy outside, it is also possible to enjoy the game from your computer chair.
Before we begin, I want to clarify that this is not a method for installing Pokémon GO on your PC to your Mac using an Android emulator. This is no doubt possible, but also illegal. This method makes use of screen mirroring, which means you will still need a smartphone running Pokémon GO to make use of it.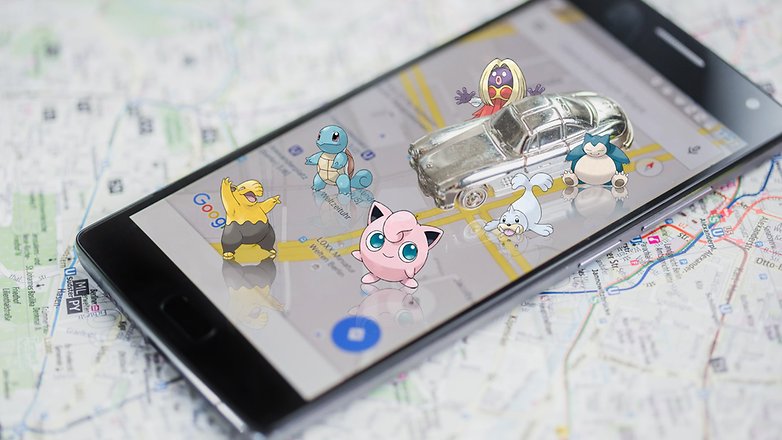 How to play Pokémon GO on PC and Mac
The free app Vysor lets you mirror the screen of your Android smartphone on your PC or Mac. Naturally, you won't be able to hunt Pokémon in bars, museums or parks and collaborate with others on this grand adventure while at your computer. But indoors, you'll still encounter Pokémon which you can catch.
Prerequisites
Before we begin, you'll need to make sure USB debugging is enabled in your smartphone settings. And to do that, you must first ensure developer options is enabled.
Go to Settings > About phone and tap Build number seven times. Congratulations, you're not a developer. Next, return to your settings menu and Developer options will appear at the bottom; tap it. The USB debugging mode option will be found in that menu, so make sure you enable it before continuing.
Find out some more cool stuff this allows you to do in our Developer Options tips and tricks article.
Download and install Vysor for Chrome
Install the Vysor for Chrome extension in the Chrome web browser on you computer. Note that it is only available for Google Chrome, so if you use Firefox or Internet Explorer, this trick won't work.
After this, on Windows, you must also install these ADB android drivers. You can also install the Vysor app on your Android smartphone by downloading it from Google Play but it will be installed automatically when you connect your smartphone.
Once the extension and ADB drivers have been installed, plug your smartphone into your computer with a USB cable and select "enable USB debugging" on your device when prompted.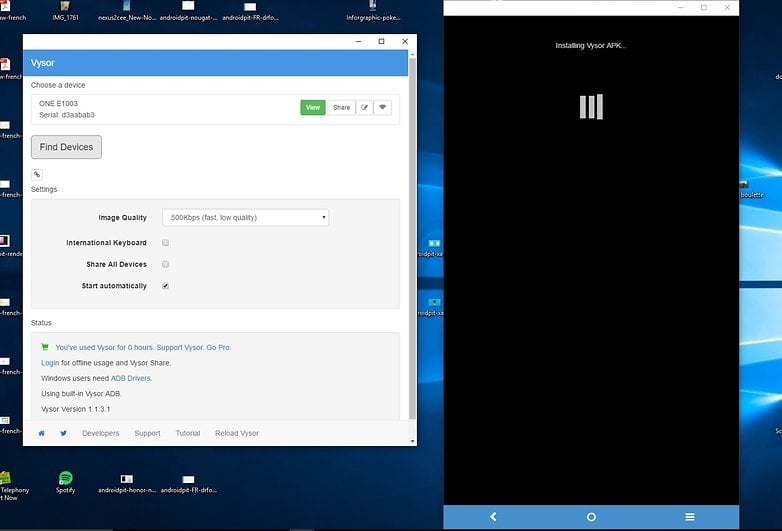 After a while, the screen of your smartphone will automatically appear on your computer (this is what is called the mirror screen). You can then open the Pokémon GO app and you will see it played in a window on your monitor.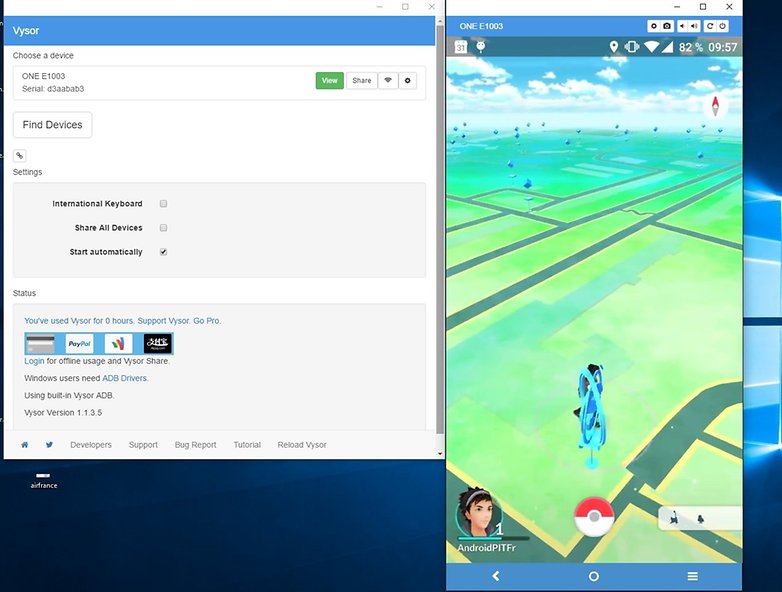 Now all you need to do now is wait patiently for these little monsters to approach you. If you leave your phone switched on in your pocket, your phone will vibrate to notify you whenever a Pokémon is close by. The good news is that catching a Pokémon is quite easy using a mouse.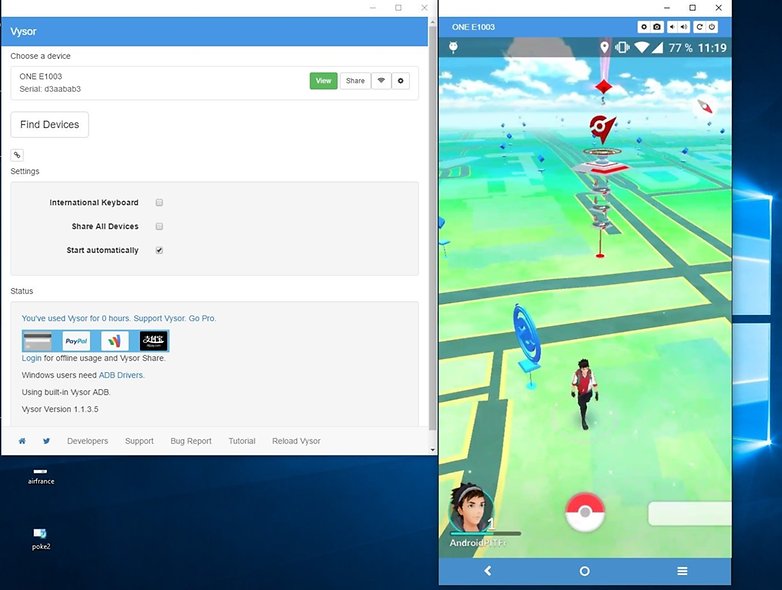 Are you captivated by Pokémon GO? Let us know in the comments.