Don't like Lollipop's Heads Up notifications? Here's how to get KitKat-style Ticker Text back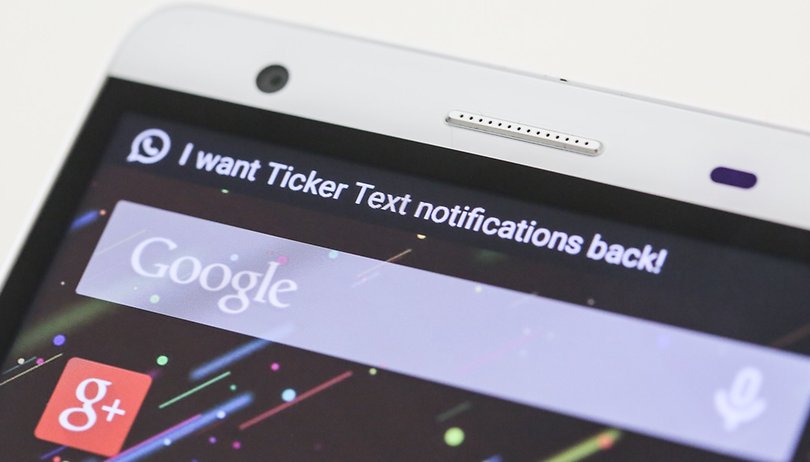 Ticker Text is the scrolling notification preview that used to roll across the status bar when a message came in on Android KitKat. As of Android Lollipop, Ticker Text was replaced by Heads Up notifications. While Heads Up notifications are great for some, a few of us still long for the good old days of Ticker Text. Fortunately, it's a simple matter to get KitKat-style notifications in Android Lollipop. Here's how to do it.
How to get rid of Heads Up notifications
There's a great little app called Heads Off can not only disable Heads Up notifications, it can also restore Ticker Text to Lollipop devices. What's more, you don't even need to be rooted. Just download the app via the install button below.
Now, the free version can only disable heads up notifications. Just launch the app and tap the Start the App button. If you want Ticker Text you'll need to pay for the upgrade to the Pro key. It's only 2 USD but it will give you complete control over individual apps, so you can customize things exactly as you like.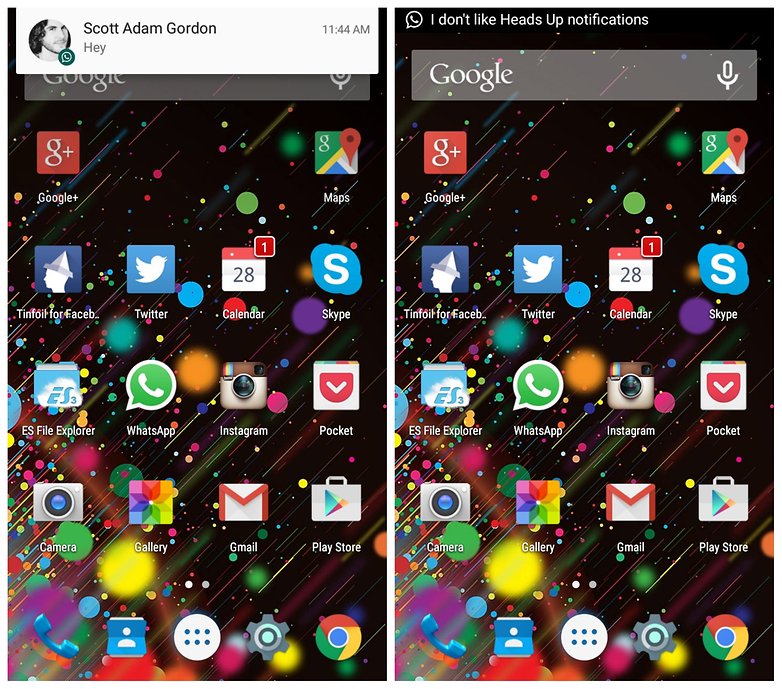 Note: you might need to check the box in the settings for Force Ticker Text if it doesn't work straight away. Also, because Heads Off writes over the top of the screen, you won't be able to swipe the notifications shade down until the Ticker Text has finished doing it's thing. It's not a big deal to me, but some might find it annoying.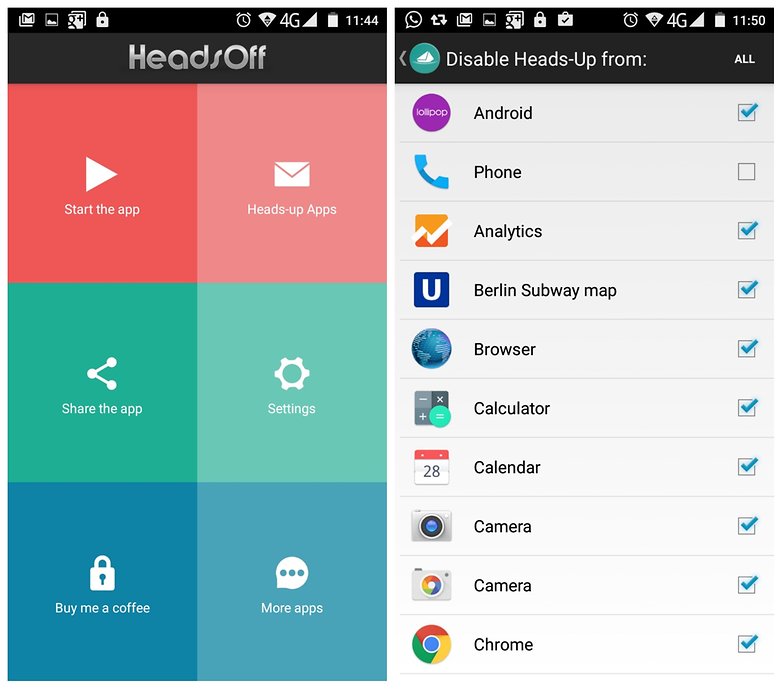 Google, Y U no like options?
Those of you that have been playing around with the Android M developer preview have probably noticed that you have the ability to turn off Peeking in the app notifications section. Sadly, that won't bring back the good old days of KitKat-era Ticker Text though and Google has confirmed it won't appear as an option in Android M.
Not surprisingly, developers are quite vocal in their dislike of this refusal (just check the comment stream in the link above), so perhaps we'll see an official reversal, or at least an option to choose between Heads Up or Ticker Text in a future release. Until then, though, we can be grateful that folks like the devs behind Heads Off are willing to give the people want they want: choice.
Which do you prefer: Heads Up or Ticker Text? Would you like to be able to choose?