How to factory reset the Moto X (2014) for faster performance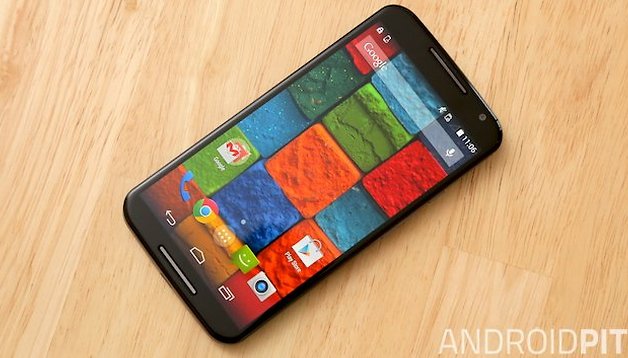 The Moto X (2014) is a fantastic phone, and it's a fast one too: its Qualcomm Snapdragon 801 has four cores clocked at 2.5 GHz, and with 2 GB of on-board RAM it's got plenty of room for even the most demanding apps. Unfortunately, though, like any other device it can start to become sluggish - not because of the hardware but because of the software. Here's how to factory reset the Moto X (2014) for faster performance.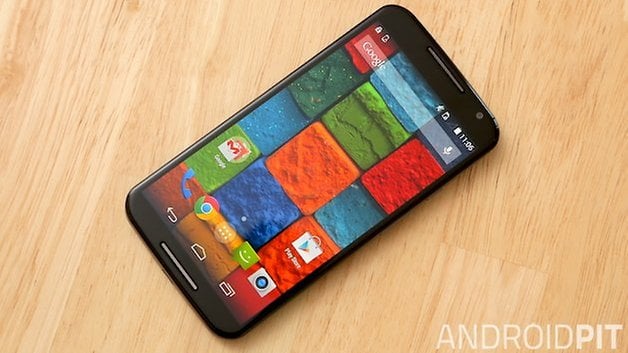 First things first
Factory resetting your Moto X (2014) is the nuclear option: it restores your phone to factory fresh settings, so while any Android updates you've installed will remain you'll have to restore your apps and their data. Always make sure you've backed up your device and that you've definitely, definitely got copies of anything that matters to you.
Why would you want to factory reset your Moto X (2014)?
Before you go nuclear, it's always a good idea to check a few other things first. If you're encountering performance issues that are particularly obvious with a certain app, the app itself may be the problem. Uninstalling, rebooting and reinstalling it may solve the issue.
Also, are you sure the problem is with your device? Our Nexus phone has had terrible internet over the last few days, but a swift kick to the router improved things dramatically. With so many of our apps dependent on online data, performance problems can be blamed on our phones when the real culprit is the connection or the faraway service's servers.

What a factory reset doesn't delete
Although factory resetting your Moto X (2014) will delete all of your stuff, that doesn't mean it can't be recovered - so if you're an international man or woman of mystery who doesn't want secrets to fall into the hands of international super villains, you'll need to invest in a secure wiping app.
The files deleted in a factory reset are deleted in the way they are on computers: that is, the system puts a flag on them that says it's okay to overwrite them. Until they're actually overwritten, however, they can still be recovered: last year security firm Avast bought 20 second-hand Android phones from eBay and recovered all kinds of things, including 250 selfies of somebody's dangly bits. It's much harder if you've enabled encryption on your phone, however.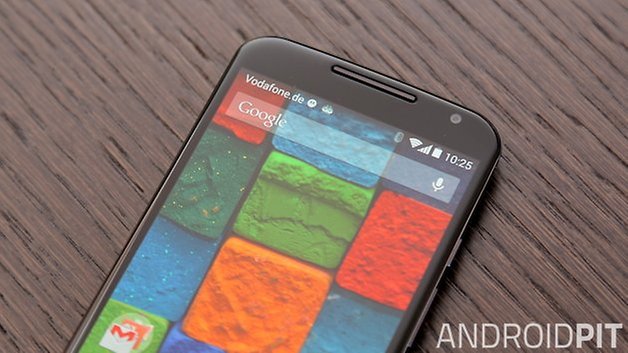 How to factory reset the Moto X (2014)
There are two ways to factory reset your Moto X (2014). You can do it in the phone's settings menu, or if that doesn't work (for example because your system has frozen) then you can try the slightly more complicated hardware method. The steps below all come from Motorola itself.
Software first:
Go into Settings
Tap on Backup & Reset
Tap on Factory Data Reset
Tap on Reset Phone
If you've customized your phone with Motorola's Moto Maker you'll be given the option to remove personalization options such as your power-up graphic (boot animation) and custom wallpaper too.
If that doesn't work, or you just prefer pressing proper buttons, here's how to factory reset your Moto X (2014) via hardware buttons. This method won't remove your personalized message and wallpaper though.
Make sure your phone has a decent charge. Reset won't happen if your battery has less than 25% charge remaining. If you don't, charge it for half an hour or so and then try again.
In Lollipop:
Unplug the device
Press and hold Volume Down and Power for three seconds and then let go
Select Recovery (use Volume Down to scroll and Volume Up to select)
When you see the Android robot lying down, press and hold Power and press and release Volume Up
Select Wipe Data / Factory Reset by navigating with the volume buttons and selecting with the Power button
Select Yes - Delete All User Data
Select Reboot System Now
In KitKat:
Switch off the device
Press Volume Down for three seconds, then Power, then release
When the device displays Boot Options, use Volume Down to scroll to Recovery. Use the Volume Up key to select it.
If you've taken too long the phone reboots and you'll have to start again.
Wait for the Motorola logo and then the broken-Android logo.
Press and hold Volume Up for ten to fifteen seconds. Keep it pressed and tap and release the Power key.
Use Volume Down to scroll to Wipe Data / Factory Reset. Use Power to select it.
Use Volume Down to select Yes - Delete All User Data and press Power to continue.
Once formatting is finished, press Power to confirm that you want to reboot.
And that's it. Have you had to factory reset your Moto X (2014)? Did it solve your performance problems, or did you have to try other options? Let us know in the comments!