How the LG V30 won me over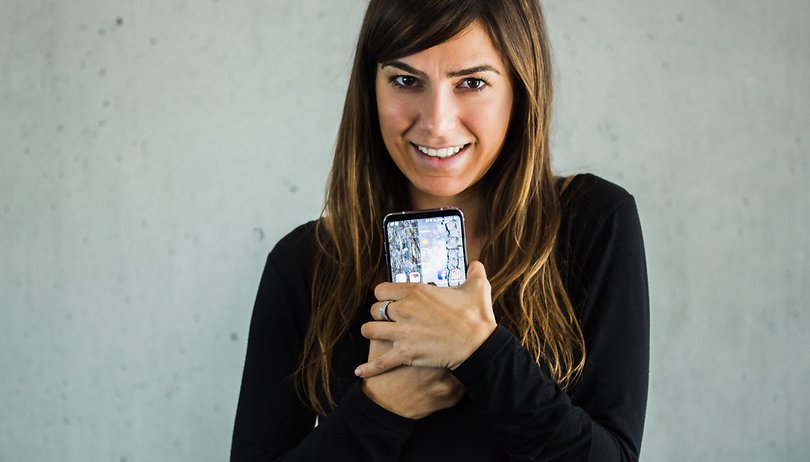 I don't usually like smartphones that are too big, and even though the LG V30 caught my eye, I never gave it the attention it deserved; that is, it wasn't attractive enough to become my primary smartphone. Now I have to eat my words: the V30 is a great device and there are four aspects that have convinced me to commit after a month of going steady.
Ergonomic design
On a smartphone in that price range, an attractive design and an equally good assembly are par for the course. The V30 is an elegant smartphone with a beautiful figure. However, it cannot be called original: the metal and glass body and curved screens at the edges are basically what we find in almost all new flagships in circulation.
But LG with its V30 has succeeded in creating a 6-inch (diagonal), comfortable to hold, lightweight (158 grams), non-skid, one-handed ergonomic phablet. It still feels like a solid, robust smartphone in the hand. What's more, against all odds considering my history, this phone has never fallen to the ground; something quite positive. However that means I haven't been able to verify its resistance to impact. But I can add that the smartphone, without any type of case or housing, shared space in my bag with a hundred other objects and showed no signs of wear.
The fingerprint reader, located at the rear, is easily accessible. All in all, the ergonomics of the LG V30 makes it comfortable to use straight out of the box.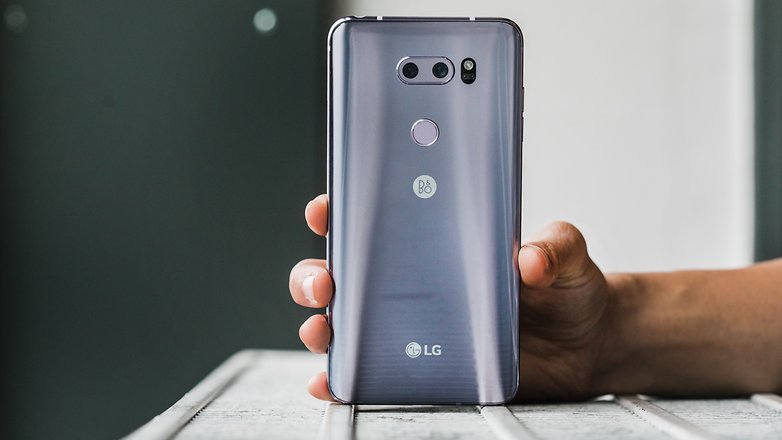 The wide-angle lens
The V30 incorporates a dual camera consisting of a 16MP lens with f/1.6 aperture and a 13MP wide-angle lens with f/1.9 aperture. In general, the smartphone offers good results with realistic scenes; it's perfect for those who like to immerse themselves in manual mode.
Camera Comparison: LG V30 vs Note 8 vs iPhone 7 Plus
Still in the honeymoon phase, I took the LG V30 out for long walks in the city and a romantic weekend getaway in Venice, and what struck me most was the wide-angle lens, which offered me very good pictures. Take a look at the images of Venice and Berlin that I captured with the V30 (by simply taking the smartphone out of my pocket, with automatic mode active and setting the wide-angle sensor).
The LG V30 is particularly suitable for capturing landscapes or large buildings, but also gives good results in group photos. So much so, you won't need a selfie stick.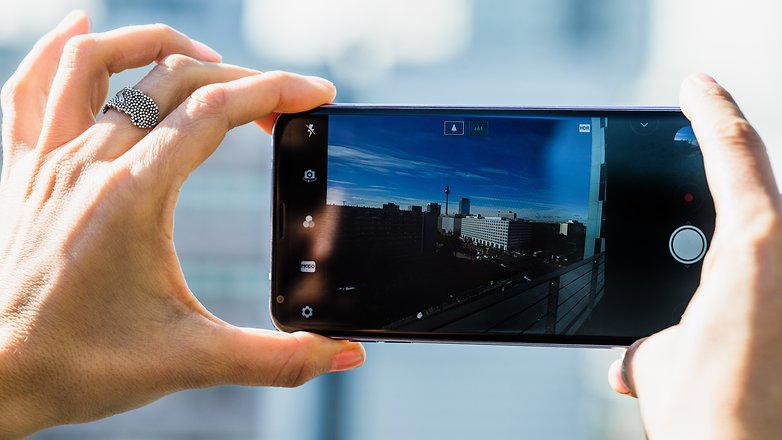 The audio experience
The V30 surprised me with the audio quality on offer. Playing music or TV series is a pleasure on this smartphone. The best thing is the 32-bit Hi-Fi DAC technology, already introduced in the V20, but now more customizable in configuration. This technology offers a high level of sound quality with almost no distortion. And while the V30 lets you use high-end headphones, even without them you won't be disappointed with the audio experience this phone has to offer.
Not to mention that the V30 looks to the future by supporting the Master Quality Authenticated format, which offers high quality audio for less data thanks to an efficient compression system that does not lead to loss of quality. Right now this format is not widespread, but in the future, broadcast services such as Spotify will incorporate it.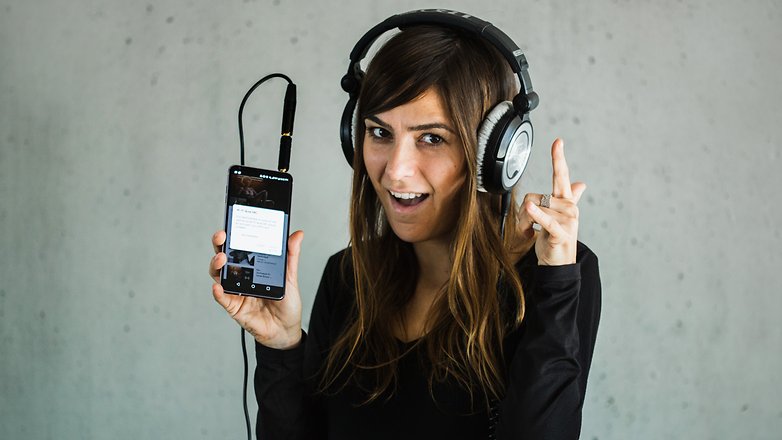 Cine video mode (even for non-experts)
I like videos, but I'm not an expert. I use the smartphone more for taking pictures than for shooting videos, but the GIF fever also got to me, and that's why I started with the videos. The V30 incorporates a camera function with a curious feature called 'Cine Video Mode', which includes a set of filters.
These preset filters (15 to be exact) allow you to add themes to your scenes before you start the video. These are customization options that will save you a post-production job on your computer. The result is really good!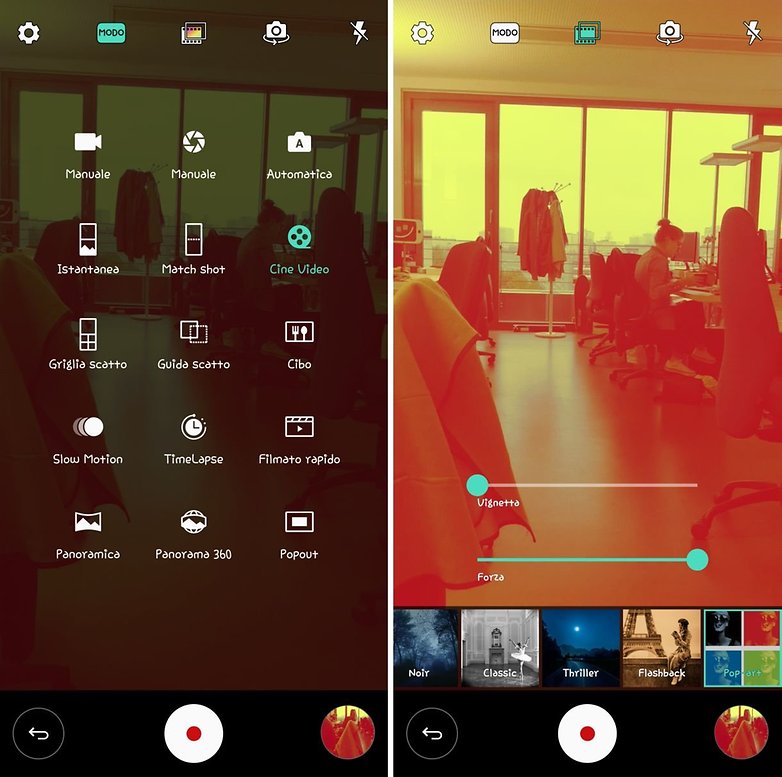 Conclusion
Choosing between one device or another for your main smartphone is a completely subjective experience. Finding the right match all depends on how you use it. The V30 was really a pleasant surprise. The overall performance is good, and it's well worth considering for that price category.
But beyond that, I was surprised by the ergonomics and multimedia options, which can satisfy everyone, even the average user who doesn't want to bother with manual modes. If you're a fan of photography, video and audio, you'll have fun with this device.
In our editorial office we continue to research the V30 and I have decided to spread the love and put it in the hands of different editors, each with their own opinions and preferences, to offer you a more complete final analysis.
Would you put a ring on it? Or is the LG V30 just not your type?