This Is How ChatGPT Can Write The Perfect Cover Letter For Your Job Application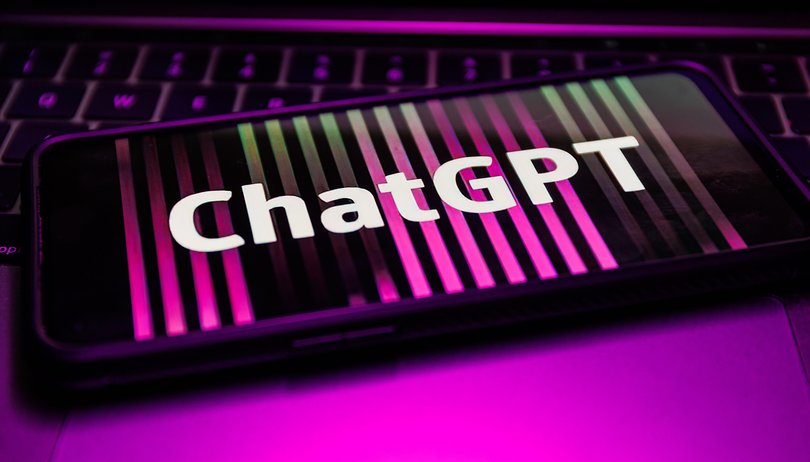 What do Taylor Swift and your resume have in common? No, this isn't a trick question. ChatGPT (Chat Generative Pre-trained Transformer) uses natural language processing technology to help people communicate with computers more naturally and intuitively—meaning it can communicate with ease.
When released last November, ChatGPT showed its prowess by writing a Taylor Swift song from the perspective of a tree, leaving social media reeling. So, it should come as no surprise that the chatbot is now being utilized by job hunters across all aspects of the job search, most notably from those struggling to nail the art of the cover letter.
By sharing your CV with ChatGPT and asking it to write a cover letter for a specific role—for example, software engineer—it will produce a cover letter that not only highlights your own skill set, but also references how said skills can help the hiring company, putting you ahead of the competition.
However, like all generative AI tools, it's important to remember that ChatGPT can improve your cover letter, providing structure and context, but discretion and proofreading is still very much needed on your side.
While AI tools are being used effectively for job hunting, on the flip side, they're also being used to help recruiters cut through the noise.
Professional Summaries
We know that ChatGPT can write the perfect cover letter, but did you know it can also be used to create a professional summary for the opener of your resume and LinkedIn?
One of the hardest parts of job hunting is trying to be succinct when summarizing your experience—just think about how hard it is to perfect your own elevator pitch. To us, every experience is important, but to a hiring manager we may be burying the key information in unnecessary context.
ChatGPT and other AI tools can help us prioritize experiences and skills based on the job we're applying for, and the profile of the company advertising the role. Again, it's important to stress, ChatGPT is groundbreaking in terms of its effectiveness, but it's not foolproof. Discretion and fact checking are still required.
Tailored Resumes
Is your resume beautifully designed with different sections for different experiences and featuring a warm but professional headshot? If the answer is yes, that may be the reason you're not getting called for an interview.
Hiring managers are busy, they often don't have time to read each and every resume submitted for a role, which is why many of them use applicant tracking software. While there are many ATS' available, they all follow the same principle—they scan resumes for keywords relevant to the job profile.
Even if your resume has all the keywords, you should check if they are written in a non-traditional font, bolded or included in a PDF format. Not all ATS' are equal, and while some may be able to decipher different fonts and styles, the most basic software can't, meaning by choosing style over substance you're potentially ruling yourself out of the race.
Now that you have the perfect resume and cover letter, it's time to visit the NextPit.com Job Board and put them to the test. Discover three exciting roles below
Firmware Validation Engineer, Accenture
The Role: Accenture's Silicon Design group is seeking a Firmware Validation Engineer to collaborate with teams across various engineering disciplines.
The Responsibilities: In this role you'll design and develop high-performance security operations centers (SOCs), support clients, experiment with implementing interfaces, code firmware and devise and implement low-latency network interface protocols.
The Requirements: Applicants should have a minimum of three years' experience with driver and board-level software development and a Bachelor's degree or 12 years' work experience.
View more details about this Firmware Validation Engineer role here or browse all jobs at Accenture.
Cellular Protocol Development Engineer, Apple
The Role: As a Cellular Protocol Development Engineer at Apple's San Diego office, you will work on groundbreaking cellular technologies.
The Responsibilities: Joining a team of engineers, you will identify and develop core cellular technologies that solve everyday problems for customers using iPhone, iPad, Watch and other wireless product lines. This team takes pride in not just coming up with proven software designs but also in disrupting traditional models of the cellular ecosystem.
The Requirements: Applicants should have a Bachelor's or graduate degree in electrical engineering, computer engineering or computer science along with strong software engineering skills including design, programming (C, C++, script) and debugging.
Apply for the Cellular Protocol Development Engineer opportunity or check out all roles at Apple.
Enterprise Architect, Software People, Remote
The Role: Working directly with the New York State Department of Health, the Enterprise Architect will provide expertise in the area of enterprise systems and data architecture and support the development of strategic vision and cross-divisional transformation.
The Responsibilities: In this role you will advise the division director on matters related to process architecture and improvement, transformational data and systems practice, and synergize divisional elements in the execution of the transformational vision and strategy.
The Requirements: To apply for this position you should have a Bachelor's degree in computer science, information systems or data analysis with a minimum of ten years' experience and knowledge of the technology and data used in the health space, including issues with interoperability, data privacy, and data governance.
Apply for the Enterprise Architect role or view more openings at Software People.
Browse the NextPit Job Board to find your next opportunity. This article was written by Aisling O'Toole.