Honor View 10: The better Huawei Mate 10 Pro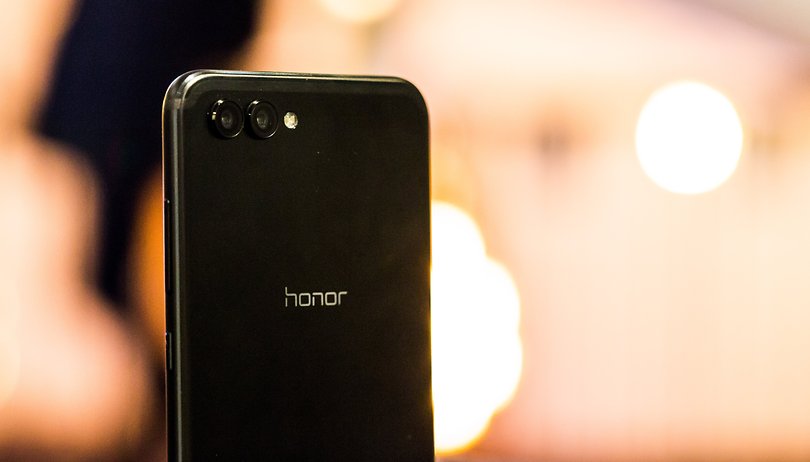 The Honor View 10 sees the Huawei offshoot make a lot of noise, and not just toward its Android competitors but in-house as well. Many interested parties may regard the Honor View 10 as the better Huawei Mate 10 Pro, and that could be a problem for Huawei.
Honor, Huawei's sister brand that is currently quite established on the market, is going to really hit the ground running with its upcoming global expansion and its new flagship, the Honor View 10. A bona fide, fully featured flagship at an affordable price, and although its design is a little boring, it does not need to shy away from its competitors when it comes to functionality and equipment.
The Honor View 10 possesses nearly everything that the Mate 10 Pro has, and much more. The Honor smartphone has the same display resolution, the AI-capable Kirin 970 as its processor, the same amount of storage, only a slightly weaker battery and identical software. For good measure, there's a headphone jack and a microSD slot for removable storage - the two things that many Mate fans miss about the current model. Oh, and the Honor View 10 is not waterproof, but it's not made of glass either and buyers will think much more highly of the aluminum housing, since it is significantly more drop resistant, mainly due to its integrated "airbags" in the corners.
$300 less is a whole lot of moo-lah
It's unclear whether the Huawei Mate 10 Pro will make its way to the US officially soon, but it's already available unofficially on Amazon for $879. The Honor View 10 will be sold for the equivalent of $600 (€499, £449) in the EU and UK when it is released on January 8th, and it will feature mostly the same hardware at that. Furthermore, development and manufacturing are done in the same factories, so the Honor smartphone's build quality will be just as good as that of the Huawei smartphone.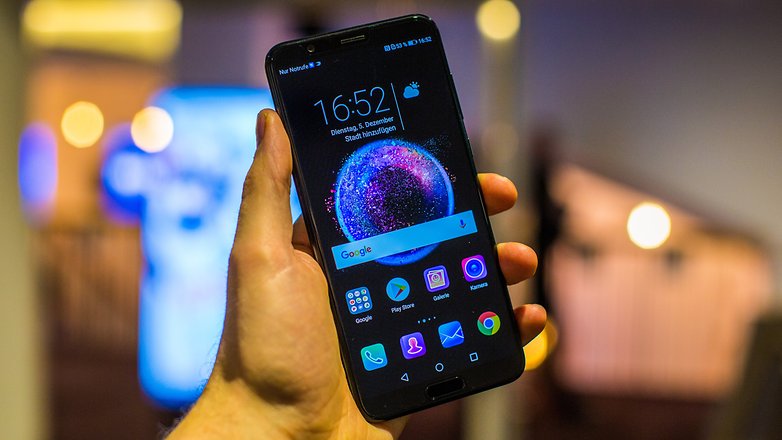 However, Huawei should seriously ask itself this question: If customers learn that they can expect a pretty much technically identical smartphone from Honor at a significantly lower price a few months after a Huawei flagship, then why should anyone even consider the expensive firstcomer? Of course, the Huawei Mate 10 Pro looks fancier and somewhat more premium than the Honor View 10 in the eyes of many fans. But let's be real: Most people put smartphones in a case anyway and for good reason, too. Furthermore, although design is important, it ultimately takes a back seat when the savings for many are so big.
Huawei puts itself under pressure
Huawei, which has tediously and gradually jacked up the prices on its own smartphones in order to avoid being perceived as cheap, puts itself under pressure in a very unnecessary manner. Of course, Honor has another target audience and marketing strategy, and the money ultimately ends up in the same pockets. But I'm not sure if the company is doing itself a favor with this.
Another advantage that the Honor View 10 has lies in its software. When the Mate 10 Pro launched, it didn't feel mature enough and it had difficulties here and there during daily use. The Honor smartphone's later release means it will make its debut with a more finished, bug-free operating system, which makes a better impression on the customer than having a system that may be up to date but is not really ready for primetime.
The Honor View 10 may turn out to be a true sensation when it's released at the beginning of January. The new models that will debut at the MWC in late February will come to market a few months later than the Honor model and might no longer have that much more to offer, at least for the most part. It may be good for Honor in the short term, but prove bad for the entire company over the long run.
What do you think? Tell us your thoughts on the Huawei Mate 10 Pro and Honor View 10 in the comments.