Honor 6 Plus review: powerful device in a solid, simple body [hands-on]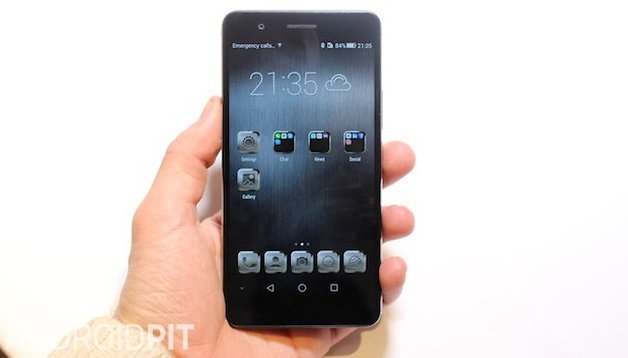 The Honor wing of Huawei has proven it can deliver solid performance on a rock-bottom budget (see our Honor Holly review), and now it's fighting for a share of the upper end of the smartphone market with the Honor 6 Plus. The 6 Plus improves on the Honor 6 in several ways, with a bigger screen, bigger battery, and an experimental UltraPixel camera that's caught our curiosity. Read on for our hands-on Honor 6 Plus review.
Honor 6 Plus release date and price
The Honor 6 Plus release date in the UK and Europe will be around May 2015. For the first time, Honor will also be offering its phone on a network tariff, as the Honor 6 Plus will be available on UK network Three. We have no more details on the tariff yet, but Honor said there'd be some 'special deal's in store for people getting the phone on the Three network.
We don't know the exact Honor 6 Plus price yet, but expect it to come in around the £400 mark (around Rs. 25,700 in India).
Honor 6 Plus design and build quality
The Honor 6 Plus shows it's serious about being treated as a high-end device, doing away with the plastic exterior of its predecessor. The Honor 6+ is instead made from zinc alloy, which Honor claims is tougher and more rigid than the fashionable aluminum chassis on many premium smartphones of today. We didn't get to test out its toughness in the hands-on of course, but it felt satisfyingly weighty to hold.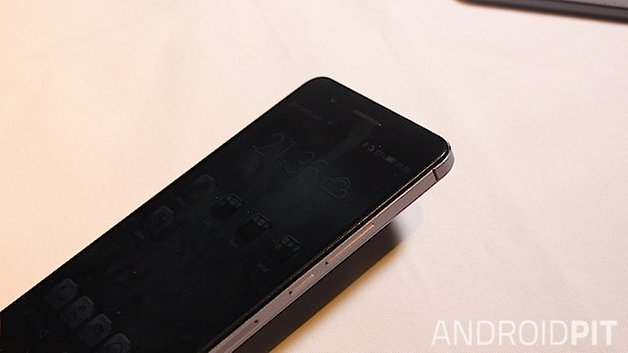 The Honor 6 Plus has a metallic rim, which enhances the premium feel, while not exactly screaming originality. Sexing up phone sides was a theme at MWC this year, with the HTC One M9 having super-reflective sides, and Samsung extending its screen to both sides of the Galaxy S6 Edge. The Honor 6+ looks a bit generic in comparison, but then not everyone wants a diva for a phone.
The volume rocker, power buttons, and SIM and microSD slots all live on the same side of the Honor 6+, making the buttons easily accessible, if a little prone to the wrong one being pressed.
All in all, the Honor 6+ feels much better in the hand than the Honor 6. The phone still feels like a bit of a smudge magnet, and it's perhaps a bit too much of an iPhone lookalike, but it's not a bad effort.
Honor 6 Plus display
With a 5.5-inch display, it's understandable that the Honor 6+ misses out a bit on pixel resolution. The Honor 6 Plus has a full HD screen with 401 ppi, which means it falls a bit short of the clarity offered by rival high-end devices with same-sized or bigger screens. From our hands-on, the screen had decent brightness, while not exactly being eye-catching.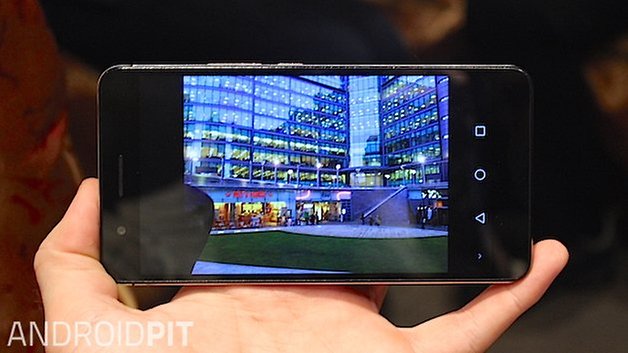 Judging a screen's quality should take into consideration the price of the device of course, so stay tuned for our full review when we'll establish whether this sizeable, medium-quality display will give you bank for your buck.
Honor 6 Plus special features
The Honor 6+ has so-called 'Active' dual SIM card slots. This means that you can set the phone up to only have a data connection on one SIM card, while carrying out phone calls with the other, or other interesting combinations that could end up saving you money. If you're abroad and have a SIM card for that country as well as your home country in the phone, the Honor 6 Plus will automatically use the SIM card for that given country, saving you the hassle. It's a great idea, and we're looking forward to seeing it in action.
Honor 6 Plus software
The Honor 6+ runs Emotion UI 3.0 and ran Android KitKat 4.4.4 when we tested it. However, Honor said that the device is due to get the Android Lollipop update in the summer, which should coincide more or less with its release date in May.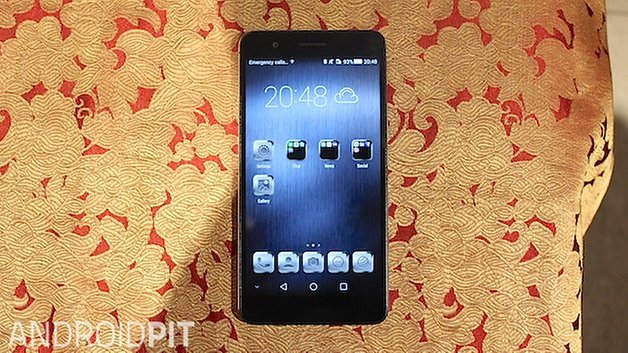 EMUI 3.0 is a slender, elegant-looking UI that's an improvement on older versions of the interface. It takes a few pages out of Lollipop's book with identical navigation buttons, and a clean-looking notifications screen, which includes a neat little timeline running down the left of the screen.
Honor 6 Plus performance
The Kirin 925 octa-core chipset is a slight improvement on that in the Honor 6, and is the same one used in the Huawei Ascend Mate 7 - a phone that we loved, and that achieved a very respectable 42,837 in our AnTuTu benchmark tests, beating the Samsung Galaxy S5. There are other variables that can affect benchmark scores, so these scores are by no means gospel, but these should give a good guideline of the performance to expect from the Honor 6 Plus - which is very good indeed.
In our hands-on, everything on the phone ran swimmingly, though of course we'll put it through more rigorous testing when we do our full review in May.
Honor 6 Plus camera
The dual 8MP rear camera - or 'Eagle Eye Camera' - on the Honor 6 Plus is a bit of a maverick. It uses the UltraPixel technology, has an impressive f0.95 aperture and 22mm wide-angle lens, and Honor claims the dual rear cameras equate to around 13MP when added together.
I'm always drawn to a company that tries something a little different, so am at the very least intrugued by the Honor 6+ camera. In the shots that we took, the 'Super Night Mode' certainly cleans up dark scenes.
The Honor 6+ also has a 8MP front-facing camera that did a decent job of brightening up the dimly-lit room in which the phone was unveiled.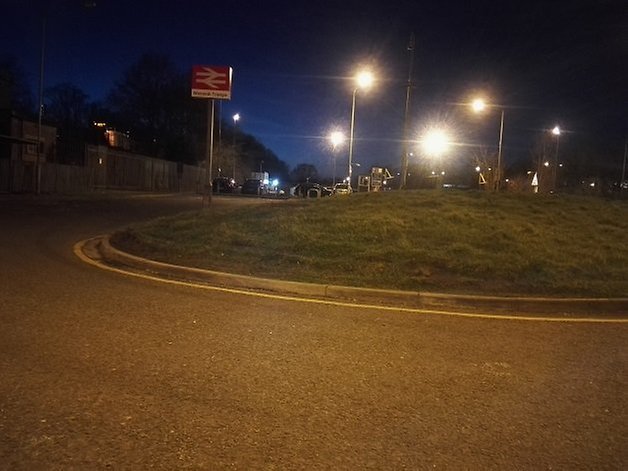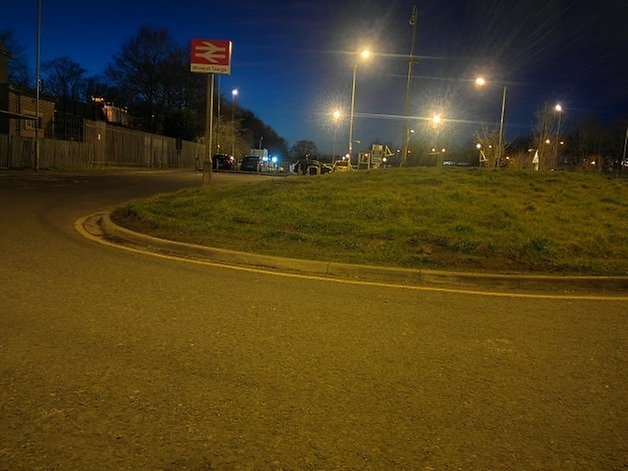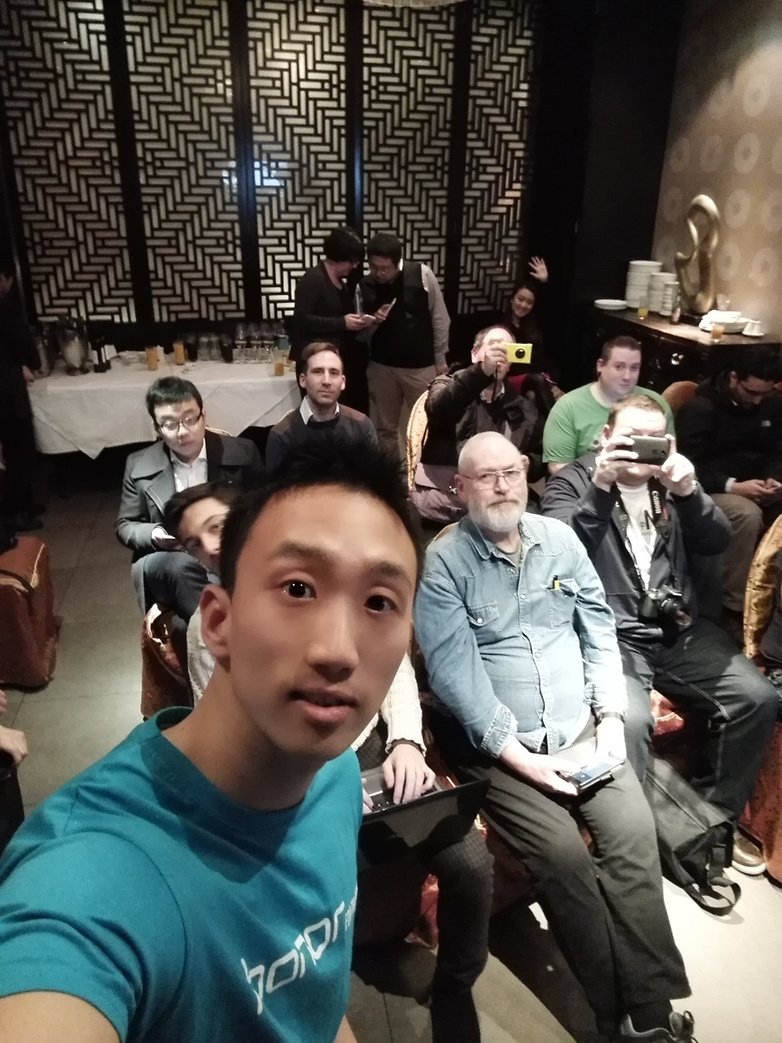 Honor 6 Plus battery
The Honor 6 Plus packs a monstrous 3600mAh, which exceeds that of bigger high-end phones like the Samsung Galaxy Note 4 and the Google Nexus 6. A big battery is to be expected when it's non-removable, but Honor certainly went all out here. This technically means you should get over two days standard use out of the Honor 6+ before it needs a top-up, and it also comes with an ultra-power-saving mode to help it last even longer.
We'll be sure to field-test this impressive battery when we do the full review in May.
Honor 6 Plus technical specifications
Early Verdict
The Honor 6 Plus makes a good first impression, offering some truly high-end specs. The sensible zinc alloy chassis doesn't grab the eye at first, but seeing as the phone will only be available to buy online, it's not necessarily aimed at those looking for a piece of eye candy.
The stand-out features on the Honor 6+ are the massive 3600mAh battery and 8MP dual rear camera. The jury is still out on these, of course, until the full review, but if these wildcard features deliver on their promise, then they'll certainly make the octa-core Honor 6 Plus a contender in the premium smartphone league.