Secret tips and hidden settings for Android smartphones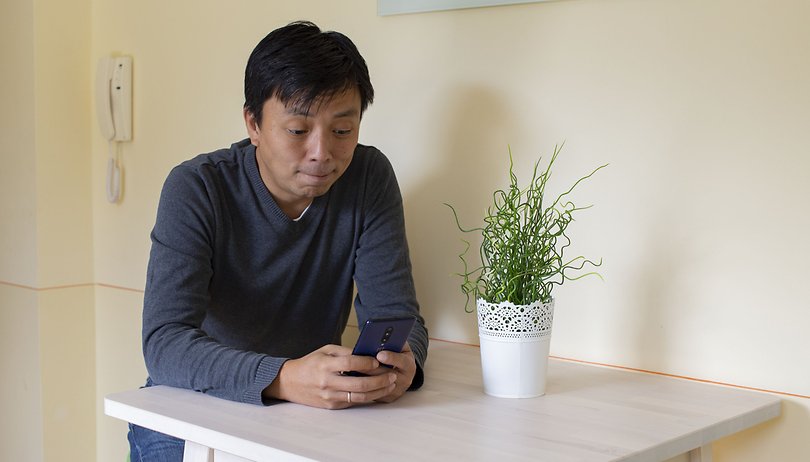 There's more to your smartphone than you think. These secret tips and tricks awaken untapped potential. Whether with or without an app: you should absolutely try what we show you here. Update: you can now play the Android Easter Egg with several users.
How to change the icons in the quick settings?
Since Android 6, you can determine which items are displayed in the Quick Settings and how they are sorted. When you tap the pencil icon, you'll be able to see new items that may have been hidden before. Especially cool are the first few elements, as they will appear above your notifications.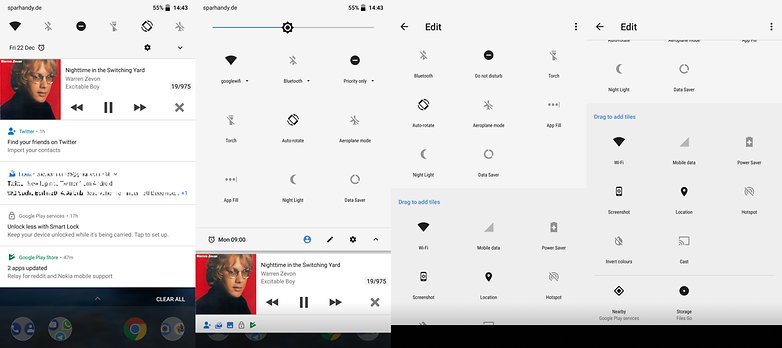 The text is too small for me! No problem
Since Android 7 you can choose how large fonts are displayed. You can also change the size of all the buttons if you don't like the default size.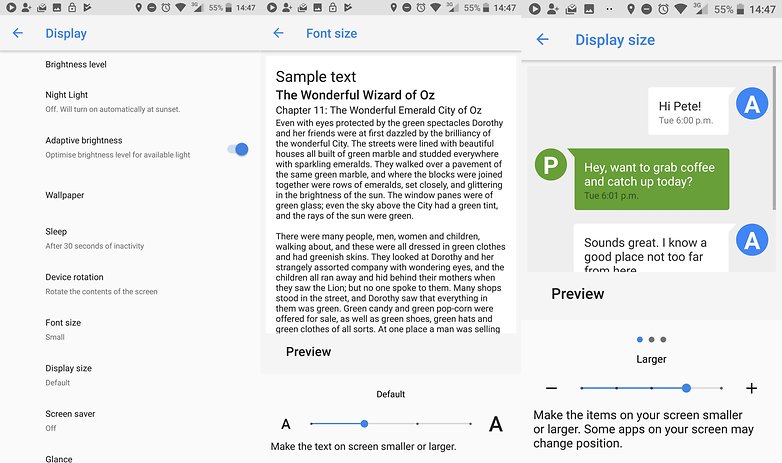 There is more than one volume control on Android
The volume control on Android is divided into three parts. But when you press the volume lever, you see only one of the three controls. If you want to watch videos or games without sound at a lower volume, you need to find the Media slider, not the Ringtone slider. You can also turn on Android 10's new Live Caption feature from here if you own a Pixel 4 or Pixel 4 XL smartphone.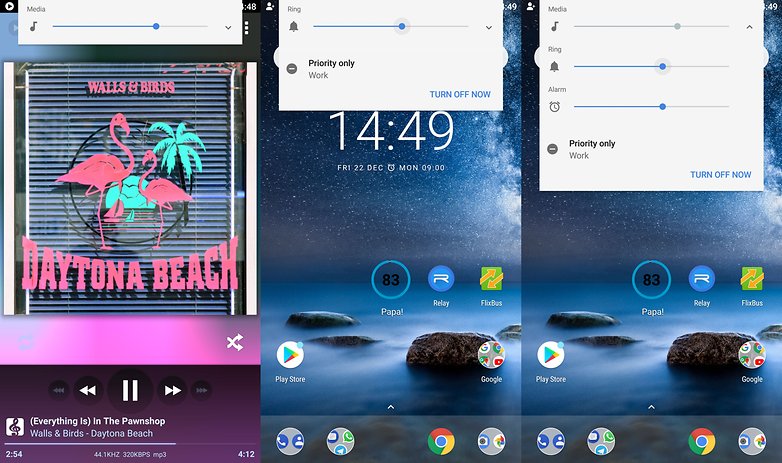 Conversely, you cannot adjust the ringtone volume with the volume rocker while a game or video is playing. You have to unfold the three knobs and change the ringtone volume on the display. The App Rocker Locker can assign a fixed function to your volume rocker, though.
Multiplayer in Easter Egg: eggs for everyone
The Android Easter Egg, introduced with Android 6.0 Marshmallow and present in the succeeding versions, allows you to play with multiple friends at the same time. For this, go to the information on the device and tap multiple times on Android version. Then press and hold down the letter corresponding to your version to start the game.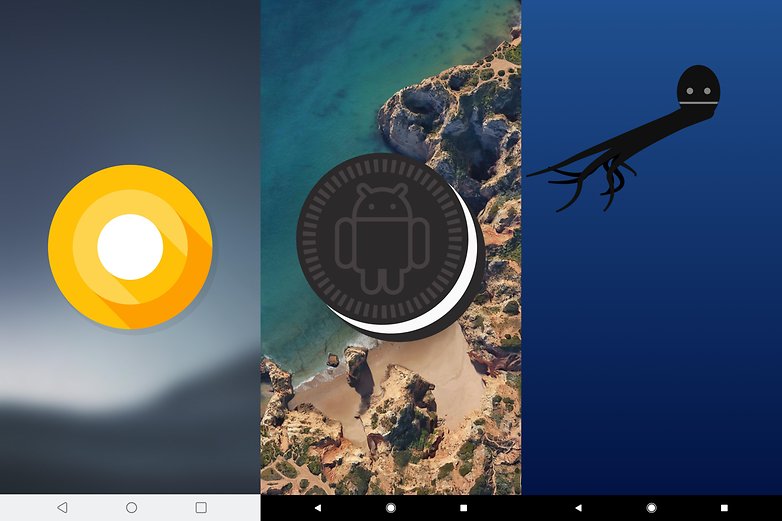 Use the built-in file explorer
You probably do not need a file explorer app. To explore, just go into the settings under Storage. Then you can scan the file system and handle files.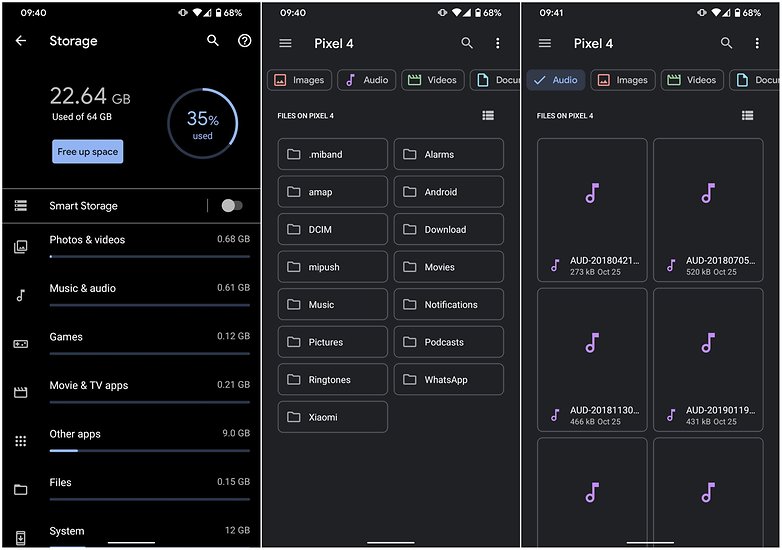 Accelerated animations
Go to the developer settings and set all Animation times to 0.5. The menus will then fold twice as fast and makes the smartphone feel as though it's working in fast-motion. There are lots of cool options to activate in here, such as the Force 90 Hz mode for the new Google Pixel phones.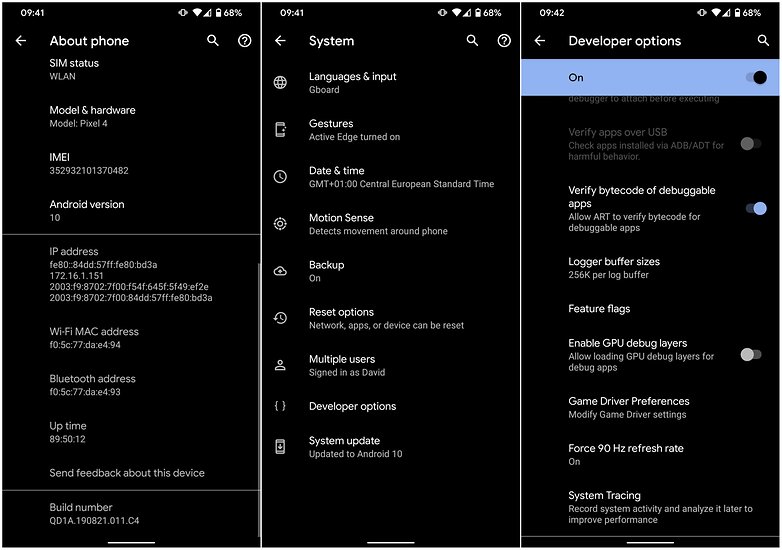 Get important settings on the home screen
Is there somewhere in the settings that you access on a regular basis? Whether it's the dual-SIM management, Bluetooth or Wi-Fi, the settings app has 1x1 widgets for quick access. You can even put them on your home screen.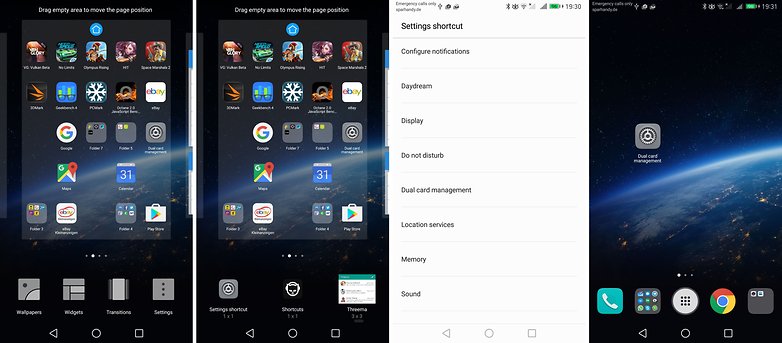 Operate the smartphone with a mouse
Is your display broken and the touchscreen doesn't work? Or do you fancy a round of Open TTD, but are nervous about using the touch operation? Connect a USB mouse. You only need a USB OTG cable, and then you can begin. You can also connect gamepads, USB sticks and more with the adapter. Do it and your iPhone friends will be turning green with envy. Here is a microUSB OTG adapter, and one for Type-C.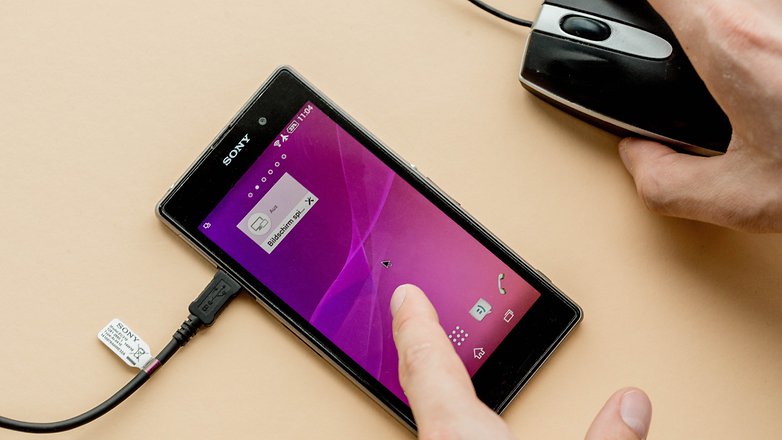 Use new features from the Android updates
With the large operating system updates we receive its easy to overlook small innovations and not use them. For the most part, they are practical and very cool. With Marshmallow, for example, there's a sophisticated notification function, and your ability to pin individual apps is great. In Nougat, the split screen is very good as this finally enables you to watch YouTube and chat on WhatsApp at the same time. Oreo introduced Picture-in-Picture mode and Notifcation Snooze. Android 9 Pie, of course, has a focus on digital well-being.
Use secret codes
Smartphone manufacturers and providers also offer codes that you can type into the number field of your phone app. With these, you can switch off the mailbox, display the IMEI or enter secret menus. We've got a list of secret codes right here for you to try.
Which Android hacks do you use on a daily basis? Are there any we've missed that you would have liked to see included? Let us know in the comments!