Google Pixel C review: the Android super slate
Update:

Android 7.1.2 update rolling out to Pixel C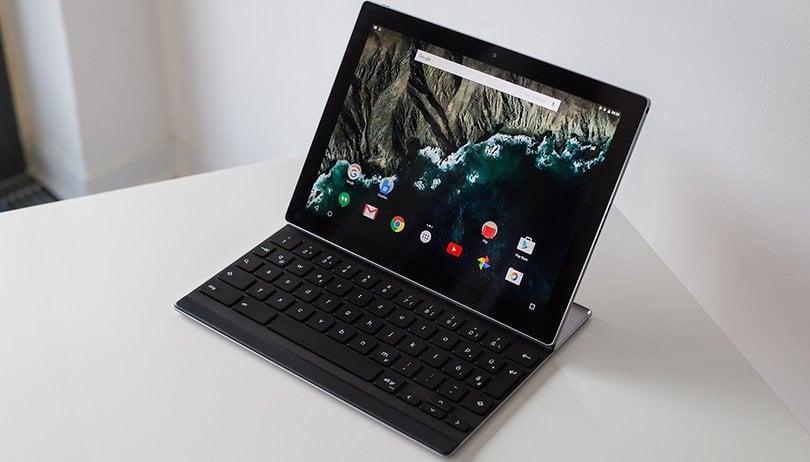 Declining tablet sales have forced Microsoft, Apple and now Google to rethink this once-hyped product category. Google's new Pixel C, a tablet-netbook hybrid with an optional keyboard, is the latest device to join the hardware evolution that began with the Microsoft Surface. Has this concept been successfully executed? Read our full Google Pixel C review to find out. NEXTPITTV
Good
Display

Battery life

Sound

Design
Google Pixel C release date and price
The Pixel C is available via the Google Play Store. Its price is on-par with Microsoft's Surface 3, which is also a hybrid machine. Google sells the base-model Pixel C with 32 GB of internal memory for $499. The 64 GB model costs $599. There is also an optional keyboard that'll cost an additional $149, making the overall cost of the device $648 or $748, depending on the storage option you choose.
Google Pixel C design and build quality
It's been claimed that the Pixel C wasn't intended to come running Android. The Chromebook Pixel, the Pixel C's big brother laptop, runs Chrome OS, and there was a possibility that the Pixel C would have done too, in the same way as Microsoft's Surface tablets run fully-fledged versions of Windows, but as things turned out, it ended up with Android. In recent days there have been reports that the Pixel C has been receiving an Android 7.1.2 update. If you need a heads-up on the 7.1.2 update, it's not a major event as it brings with it only a few notable new features. For instance, the Pixel Launcher has managed to make its way to the Pixel C and includes a new battery usage list.
The aluminum-clad Pixel C shares the same design language as the Chromebook, yet because this is an Android tablet, the similarities end at the external design. The appearance of the Pixel C really is fabulous.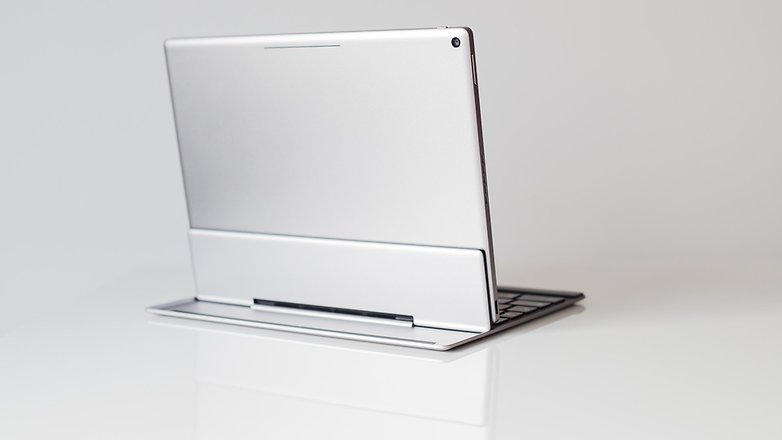 Like last year's Nexus 9, the Pixel C is not a widescreen tablet. It has an aspect ratio of 1:1.41.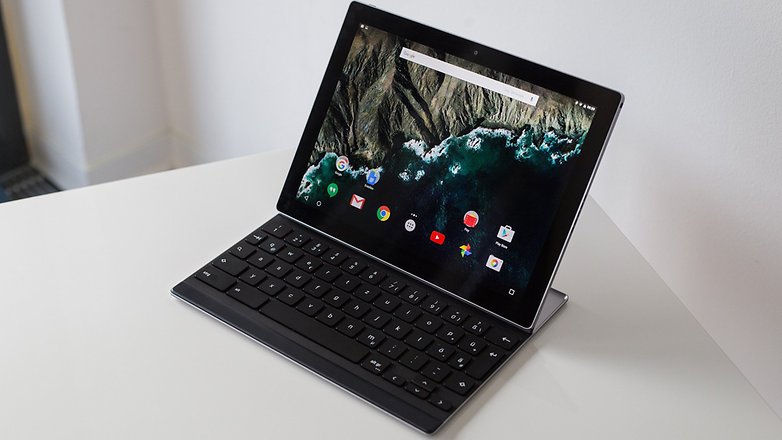 The display dimensions of the Pixel C are very close to those of Apple's iPad Air 2. The iPad Air 2 measures 240 x 169.5 x 6.1 mm. The Pixel C is only slightly larger, at 242 x 179 x 7 mm.
The casing of the Pixel C is constructed from one piece of aluminum. All edges are nicely rounded, making this a very comfortable tablet to hold. The 8 MP rear camera sits flush with the housing. Also on the back is a colored LED status bar, like on the Chromebook Pixel.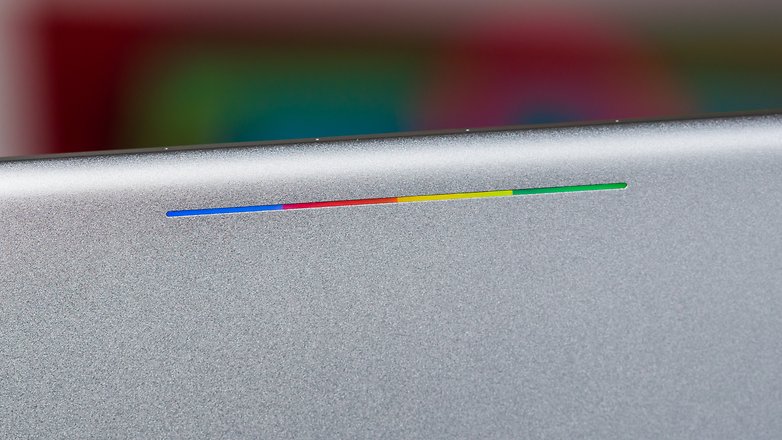 Once you use the magnetic keyboard, you'll quickly discover how good this tablet's design really is. The connection works both mechanically and electronically. The hinge between the tablet and keyboard is solid and doesn't wobble.
Google Pixel C display
The Pixel C display is a 10.2-inch panel with LTPS-LCD technology. The advantage of this display technology over IPS panels is that LTPS panels consume less power at a higher resolution and brightness.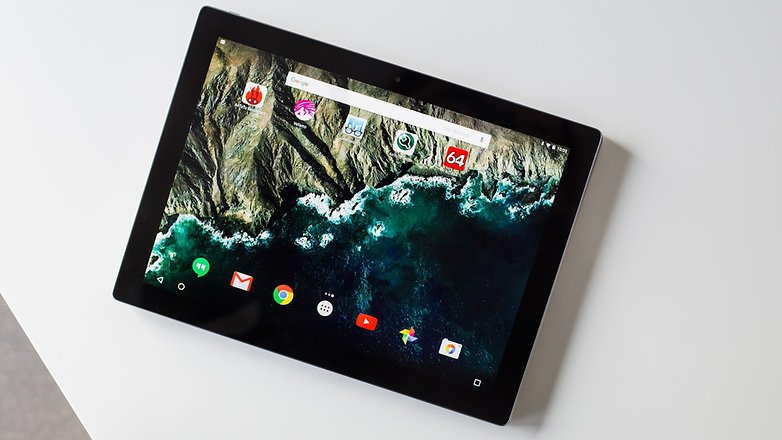 The 10.2-inch display packs 2,560 x 1,800 pixels at a pixel density of 308 ppi, which should provide sharp and crisp color shifts. It also has good viewing angles.
Google Pixel C special features
The most interesting feature of the Pixel C is not the tablet itself, but the optional keyboard. At first glance, the keyboard doesn't look so spectacular. While it is mechanically flawless, it lacks an LED backlight, which makes working with the Pixel C quite tricky in low light.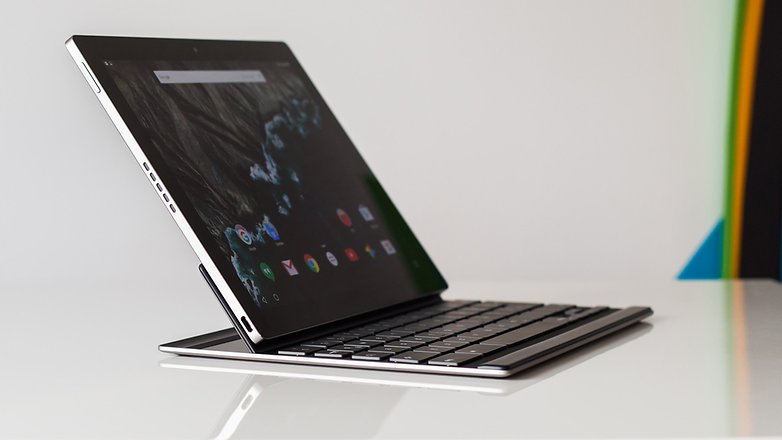 Above the keyboard is a folding mechanism with integrated magnets. There is a flap that docks to the device and works in combination with other magnets in the lower-third of the Pixel C to help it stand.
Magnets always ring alarm bells for me. If they are too weak, then there's a chance the tablet might come apart, but in the case of the Pixel C, this fear is not justified. The tablet and the keyboard fit together securely – it's almost difficult to disconnect them. Google has done a solid job with the design.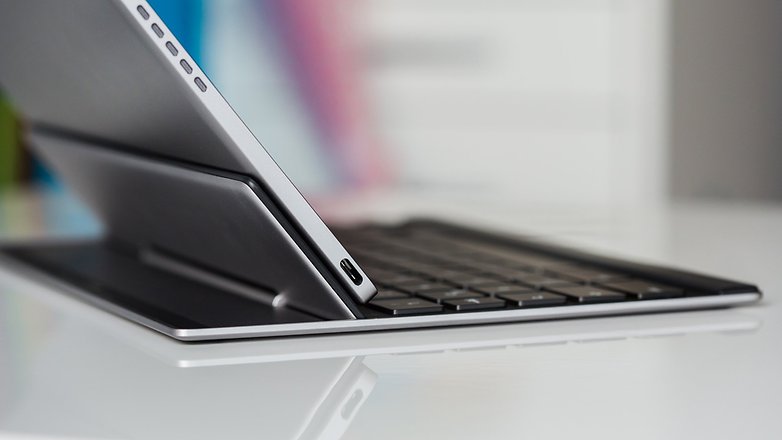 The Pixel C keyboard connects to the tablet via Bluetooth. Even more convenient is the fact that the Pixel C will automatically recognize the keyboard so you don't have to fumble with pairing settings. Simply dock the tablet and you'll see right away that there are notifications available.
Since the keyboard requires power it comes with a small battery. But where do you charge it? There is no USB port or other connector. The answer is inductive charging directly from the tablet. Google says that the battery can be powered for two months from one charge.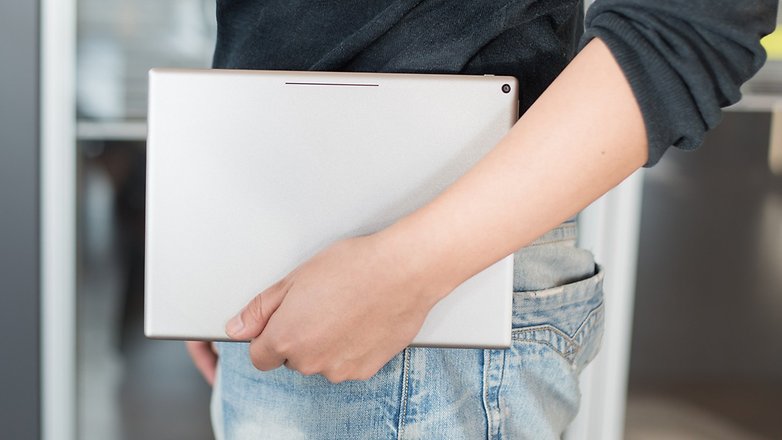 After using it quite intensively during my test, I can say this is a great chiclet keyboard. Even typing with the Pixel C on your lap poses no problems.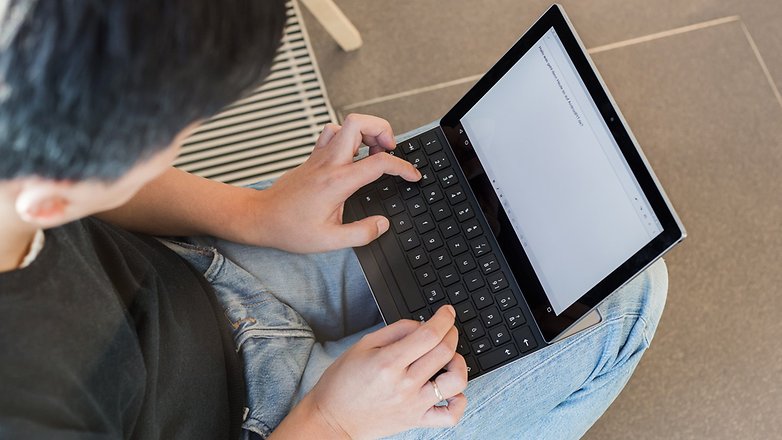 Mouse and keyboard
When I also connected a Bluetooth mouse with the Pixel C, I got the full laptop experience. The mouse and keyboard combination is great. The tablet wakes up when it receives input from the Bluetooth peripherals, and does so quite seamlessly.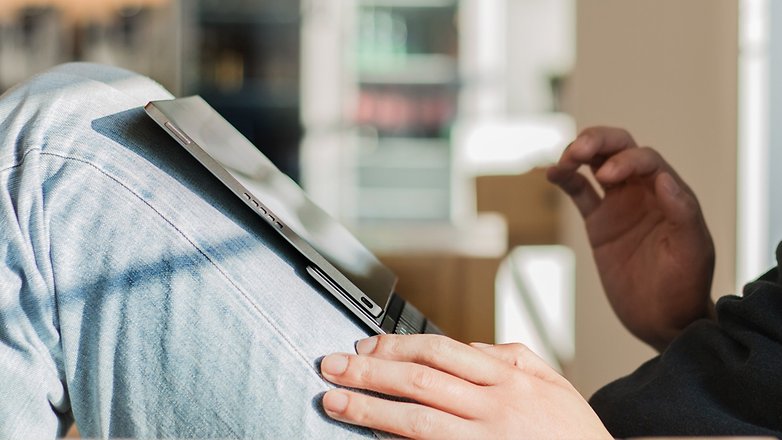 Google Pixel C software
The Pixel C can be operated like a normal laptop. You can find apps such as Microsoft Office in the Play Store, and Google's own productivity apps are pre-installed on the device. The software operates smoothly and is remarkably well-adapted to use with keyboard and mouse.
Android 6.0.1 is currently being rolled out for new Nexus smartphones, so if you buy the Pixel C in the coming days, you will also get this latest version right away.You'll also receive regular security updates for the next three years.
A Google employee recently stated on Reddit that there will soon be a split-screen mode for the Pixel C via a software update. This is a familiar feature found on Samsung and LG tablets.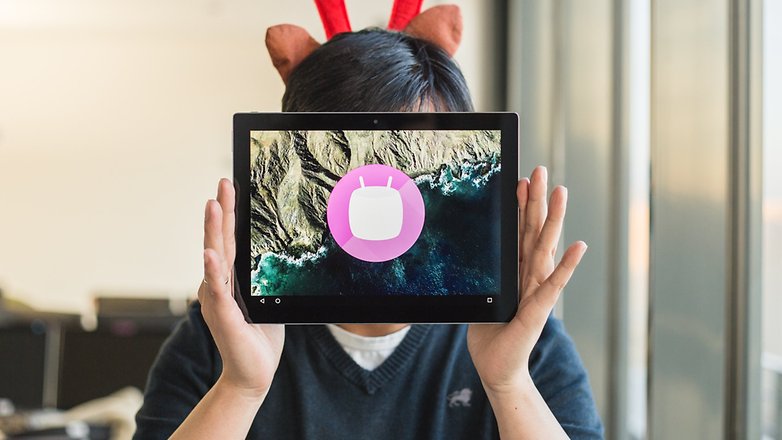 During testing, I used the Pixel C like a laptop. After all, unlike many conventional tablets, the Pixel C redefines the keyboard stand for tablets, boosting its potential as a productivity tool.
The Play Store now offers a good range of office and calendar apps for all-round productivity. In particular, Microsoft Office should convince Windows users to go for this tablet. Google apps can keep up in most cases.
Google Pixel C performance
The Pixel C packs an Nvidia processor. This hardware provides enough power for games and apps and should be more than sufficient throughout 2016.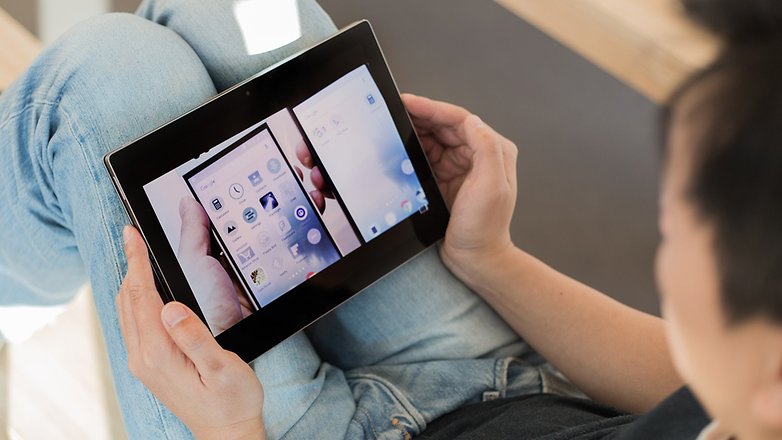 At first glance it looks as though the computing heart of the Pixel C is identical to that of Nvidia Shield TV console, but there is a subtle difference. The Tegra X1 processor in the Pixel C has 'only' four ARM Cortex A57 cores, all of which can be clocked at a maximum of 1.9 GHz.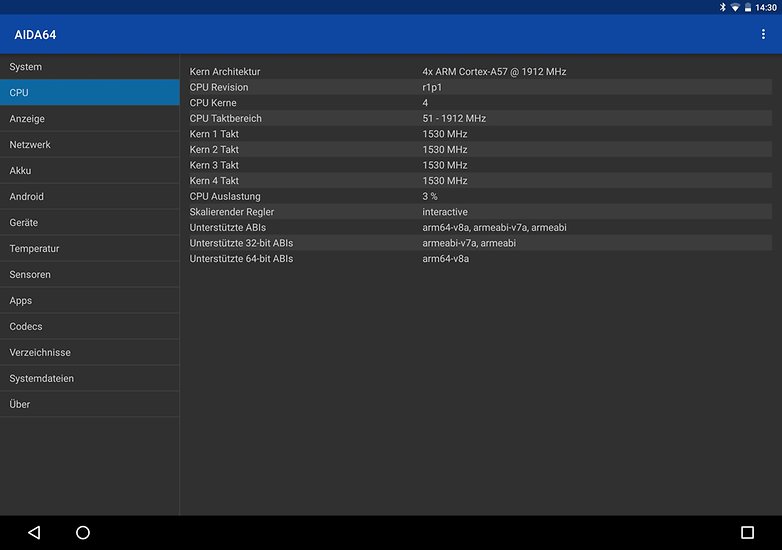 The Tegra's graphics processing is based on the Maxwell GPU, a PC graphics card. This means that the Pixel C provides good gaming performance.
In our performance tests, the Pixel C proved that it is quite potent when it comes to high-resolution graphics. In Basemark X 1.1 testing at the highest quality level, it achieved a whopping 41,189 points. That's twice as much as the Meizu Pro 5 and almost 50 percent the graphics performance of the Galaxy S6 Edge+.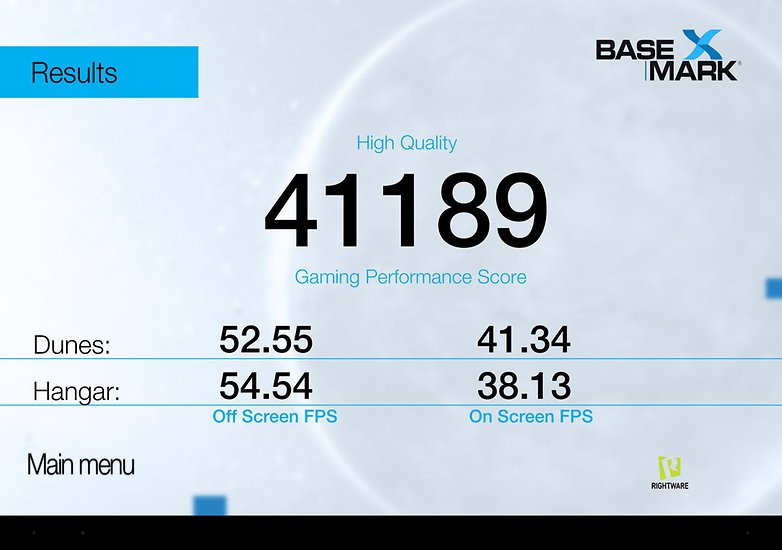 In the remaining benchmarks, the Pixel C is not far from Samsung Galaxy S6 Edge.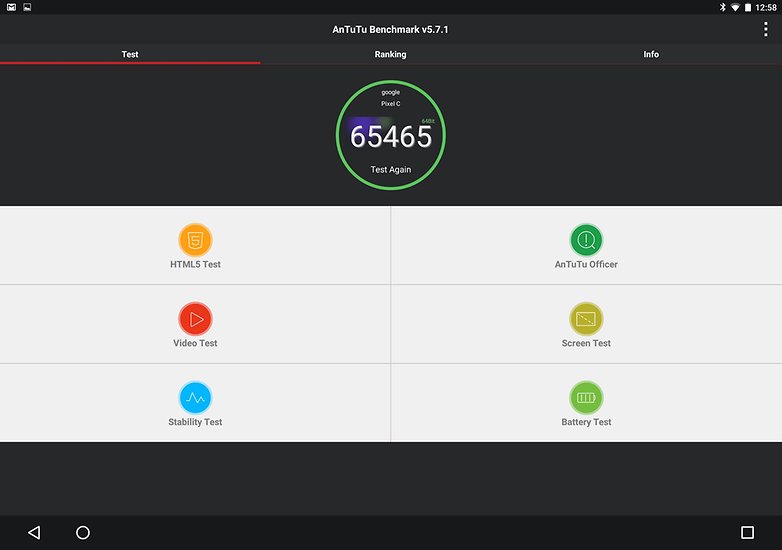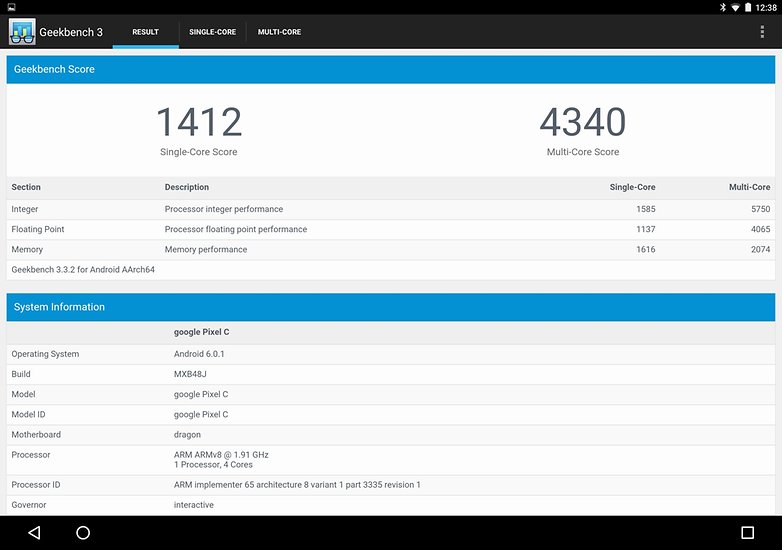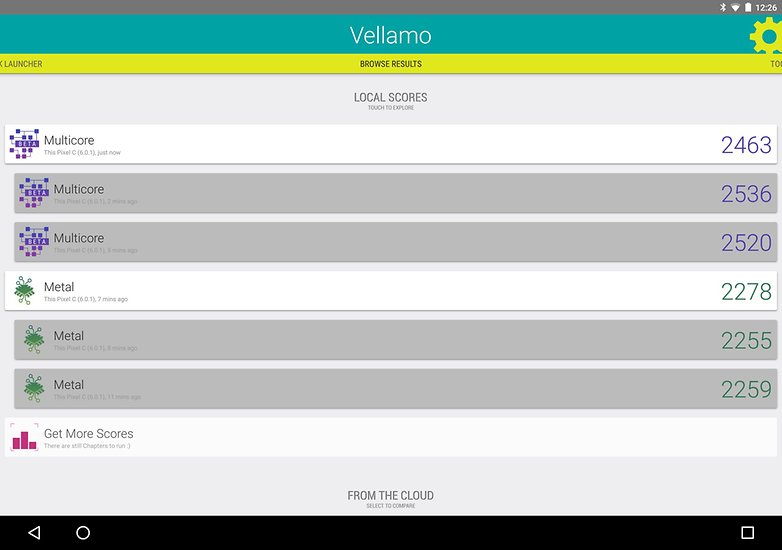 In real-world scenarios, the Pixel C does its job without stuttering or stammering. This tablet processes 4K video without problems, although it does generate heat under constant load. The right half of the back of the device gets hot, but not too hot.
Google Pixel C audio
Stereo speakers make watching movies on the Pixel C reasonably fun. Nevertheless, you shouldn't hope to use the Pixel C as a kitchen radio – the speakers are little weak and tinny-sounding.
The Pixel C has four small holes on the side that seemed puzzling at first glance. A closer study revealed that Google has built in a whopping four microphones.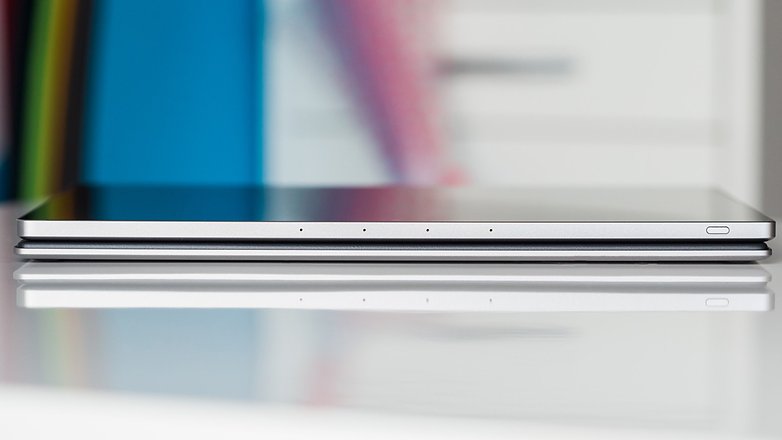 The reason for this quartet of microphones is to improve voice input and recognition. "OK Google" can unlock your tablet via Trusted Voice, but I found that it didn't work perfectly.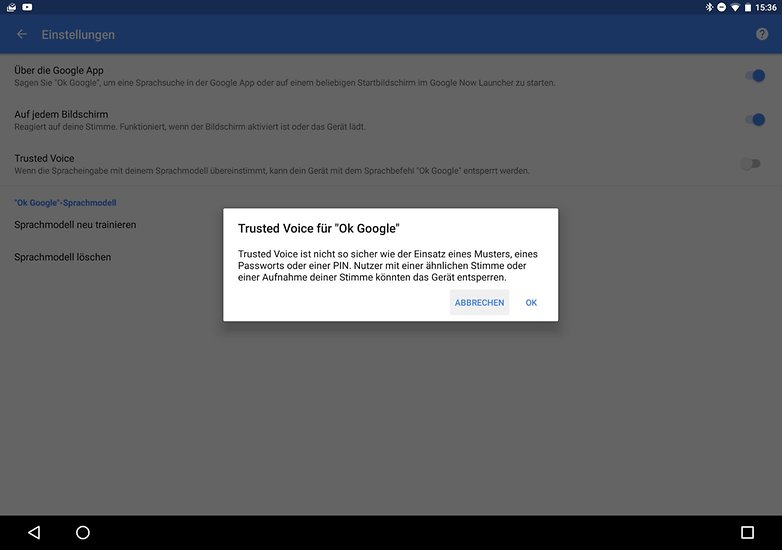 Google Pixel C camera
The main camera of the Pixel C is nothing special for a tablet. The selfie-cam is sufficient for video chats and both create sharp videos in Full HD. Photos are limited to 2.1 and 8.1 MP on the front and back cameras respectively.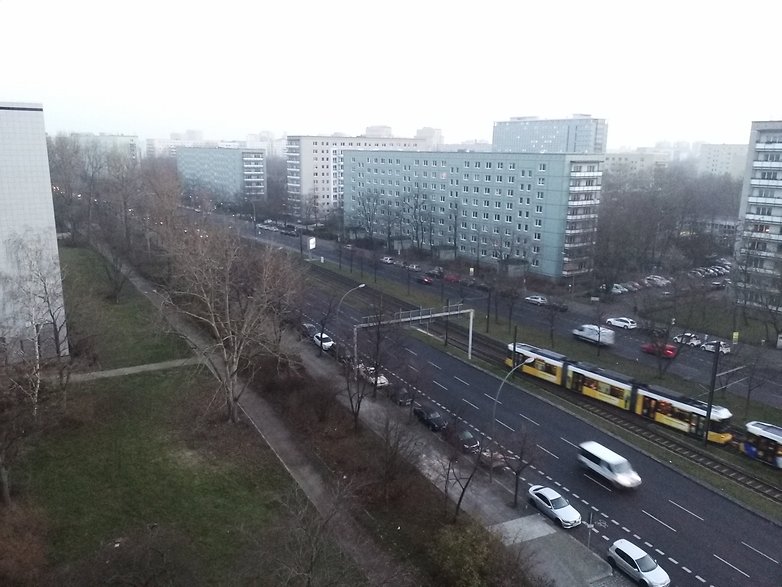 The main camera is sufficient for most snapshots under optimal lighting conditions. The above image took four attempts before we got a good result. Snapshots in artificial light only looked good if we strongly illuminated the object. The Pixel C has no flash, nor an HDR option for more dynamic range. See for yourself in our gallery:
Google Pixel C battery
The Pixel C has a display on-time of about five hours, at full brightness. If the display brightness is reduced to 50 percent, it will last considerably longer. The total duration of the test period was more than four days.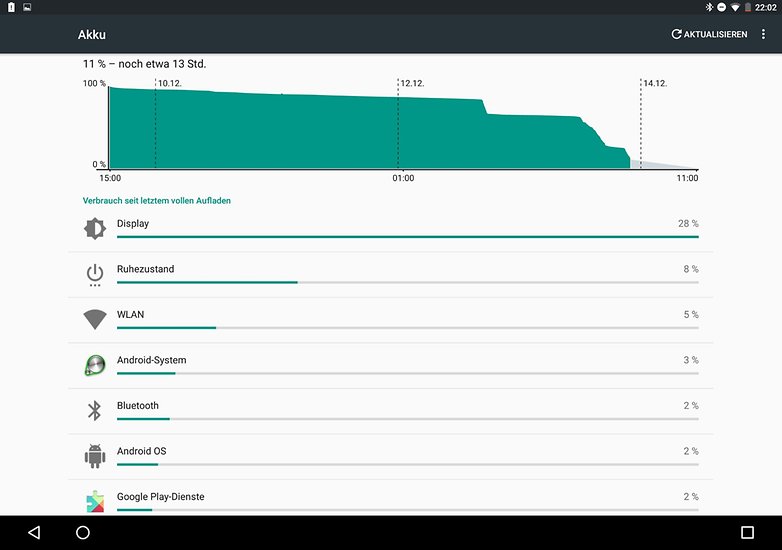 The battery of the Pixel C has a capacity of 34.2 Wh, or 9,000 mAh. An AnTuTu test scores the Pixel C battery at 6,368 points.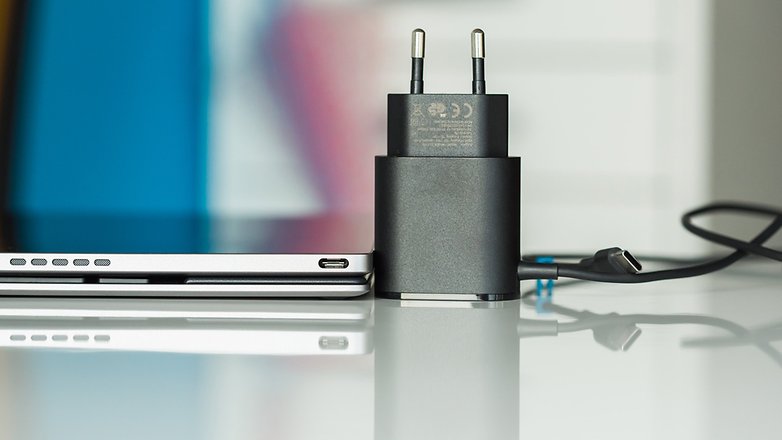 The battery can be recharged via its Type-C port within three hours. One negative thing we noticed: the Pixel C has no separate Type-C and Type-A cables included. You'll therefore need to send data wirelessly to and from the Pixel C. You can't simply connect it to a PC and transfer data, unless you buy an additional cable.
Google Pixel C technical specifications
Dimensions:
242 x 179 x 7 mm
Weight:
517 g
Battery size:
9000 mAh
Screen size:
10.2 in
Display technology:
LCD
Screen:
2560 x 1800 pixels (308 ppi)
Front camera:
2 megapixels
Rear camera:
8 megapixels
Flashlight:
Not available
Android version:
6.0.1 - Marshmallow
User interface:
Stock Android
RAM:
3 GB
Internal storage:
32 GB
64 GB
Removable storage:
Not available
Number of cores:
4
Max. clock speed:
1.9 GHz
Connectivity:
Bluetooth 4.1
Final verdict
The Google Pixel C could be a good substitute for a netbook, but only if you buy it with the optional keyboard and suitable apps in Play Store. Without the keyboard, the Pixel C is still a very well-made and potent Android tablet.
It's good for gaming mainly thanks to its graphics performance, but there are other powerful tablets with very good graphics performance available for less money, so you should shop around to see what suits your needs before plumping for the Pixel C.
The Pixel C is a strong competitor to the equally expensive, but also waterproof, Sony Xperia Tablet Z4 and is a very compelling device.