Google Pixel 7a Specs: Beefier Cameras and Wireless Charging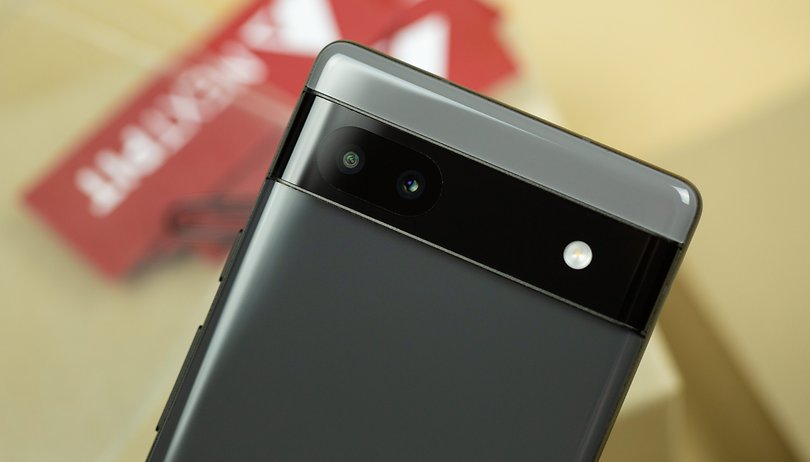 Google has yet to announce the Pixel 7a, but the upcoming mid-range Android smartphone has already experienced numerous leaks, with suggestions of a higher price tag even. The latest marketing materials and alleged key specifications of the device recently surfaced, suggesting it could blur the lines between the flagship Pixel 7 and the lower-tier Pixel 7a. These also support the idea of Google implementing a price hike.
Frequent leaker YogeshBrar shared the alleged specifications of the Pixel 7a, confirming several previous reports that the device will feature a faster 6.1-inch OLED panel with a 90Hz refresh rate. While the use of the Tensor G2 chip is not surprising, RAM capacity is said to be higher at 8 GB compared to the 6 GB found in the Pixel 6a. There was also mention of the Titan M2 security chip, which is found in the Pixel 7 and Pixel 7 Pro (review).
Google Pixel 7a has bigger cameras and wireless charging
In addition to the silicons, a new 64 MP sensor equipped with an OIS will headline the dual camera module at the back, which is mated to a 12 MP ultrawide sensor. Evidently, the primary camera is a big step up from the 12 MP shooter in its predecessor. A separate rumor did mention an improved 10 MP selfie camera with face unlock capabilities, but we'll find out.
Furthermore, the Internet search giant is enlisting a wireless charging feature that is reportedly rated at 5W, making this a first for the Pixel A series. It will be coupled with a 20 W charging speed while the battery capacity remains at 4,400 mAh. The wireless charging capability was spotted in marketing materials obtained by MySmartPrice, depicting a wireless charging accessory in one of the slides.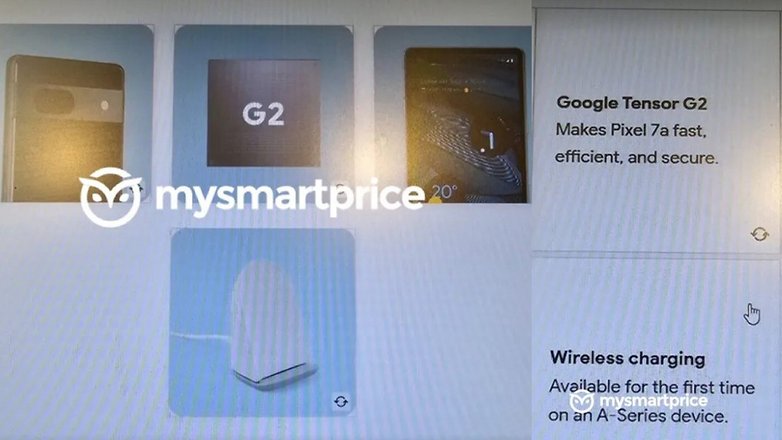 Google Pixel 7a price will be closer to the Pixel 7
It was reported that Google's Pixel 7a will retail for $499, which is $50 more expensive than last year's mid-range offering. At this price with the bundled features, it positions the Pixel 7a closer to the Pixel 7 NextPit reviewed in 2022 which sells for $599. Now, it remains unclear how will Google market both models considering there are times when the standard Pixel 7 gets discounted to as low as $449.
The Pixel 7a is expected to be revealed on May 10 at I/O 2023. Google's first foldable device, called the Pixel Fold, will likely debut then as well. However, only the premium mid-range Pixel 7a is slated to be released at the same launch date while the Fold could only ship at the end of May or in early June.
What are your thoughts on Google's new Pixel pricing strategy? Which one would you pick - the Pixel 7 or the Pixel 7a? Tell us in the comments.