Google Pixel 6 announced: Tensor SoC and large cameras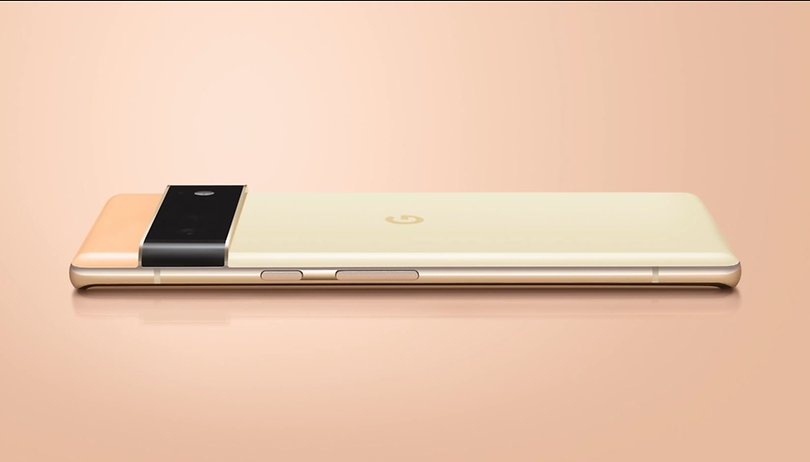 Google has surprisingly announced the Pixel 6 and Pixel 6 Pro months before their release! For the very first time, there is detailed information about these new smartphones on their own blog, which seem to be full-blown flagships once again after taking a step back in the past couple of years. In addition to bright colors, the manufacturer shed more light on its first Tensor SoC and camera sensors that are way too large, sporting a bulge that you either like it or not.
Google published detailed information about the Pixel 6 and Pixel 6 Pro on August 2, 2021.
The two flagships will run on Google's very own Tensor SoC and will look like the once-rumored industrial design.
Information on price, technical data, and release date will be unavailable until this autumn.
There have been repeated leaks about Google's Pixel smartphones in recent months, of which we have compiled on this page. Among other things, we also came across smartphones that looked completely different compared to the Pixel 5. The manufacturer has now officially confirmed this design, in which Google will place the rear cameras in a strip.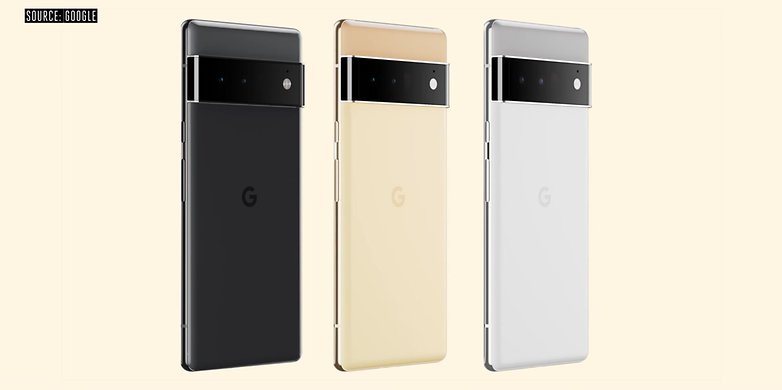 The Google Pixel 6 and the Pixel 6 Pro will once again sport an "industrial design" and are powered by their own Tensor SoC. But that's not all! Below are additional information surrounding the upcoming Pixel 6 smartphones once Google reveals them officially this August.
Pixel 6 in the new industrial design
Let's begin with the new design that Google has dubbed "Industrial Design". With this, Google would like to continue the look of Android 12 known as "Material You" in its hardware. This can be clearly seen by Google positioning the punch-hole front camera right smack in the middle. In the Pixel 5 and Pixel 4a 5G, the punch-hole camera was off-center.
The eye-catching design at the back, however, would be the "camera bar" with which Google has decidedly distanced itself from the island design that most Android manufacturers offer. According to Google, such camera islands do not offer enough space to stash the new lenses and sensors. Handpicked tech journalists have already been able to hold the new Pixel smartphones in their hands and have revealed a few specifications as teasers.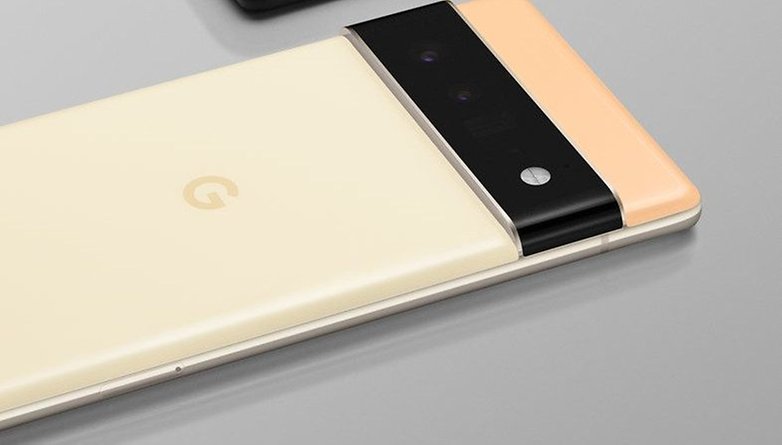 Dieter Bohn from The Verge revealed that Google will install a 6.4-inch display in the Pixel 6 and a 6.7-inch display in the Pro model. The manufacturer will bid adieu to the iconic fingerprint sensor at the back, placing it under the AMOLED display instead just like Xiaomi, Samsung, and others.
Google wants to give the Pro model a high-quality touch with a snazzy frame and a slightly curved display. The two models will also be differentiated through color. Bohn summed up his first impression as follows, "Both versions of the Pixel were glass sandwiches with fit-and-finish that are finally in the same league as what Samsung, Huawei, and Apple have to offer. There is a huge "camera bar" that runs the full width of the phones, with a barely raised metal rail to protect the glass from scratches."
Flagship camera system
Over the past few years, Google's Pixel smartphones have repeatedly secured top spits in any best camera smartphone list. And this was achieved using the same old 12-megapixel primary sensor for many years, while offering at most two cameras at the back.
In the Pixel 6 and Pixel 6 Pro, Google will now use camera setups for the very first time that can technically compete with the likes of Samsung, Apple, and OnePlus/Oppo. The Pixel 6 will receive a dual camera configuration with a wide-angle and an ultra wide-angle camera, while the Pro model will sport three cameras. A 4x optical-zoom folded telephoto lens will be the most recent addition to the wide-angle setup.
I couldn't find any sample images on the Internet yet, but I'm excited to see what Google will get out of more technically advanced cameras. Finally, Google's secret weapon will be "unbrandished" for all to see and admire. And for once, this does not equate to the difficult-to-beat software.
Tensor
No, I mean "Tensor" - Google's first own smartphone SoC! The System-on-a-Chip was designed by Google itself and will of course, focus on artificial intelligence and "machine learning". There is also a new security chip that works alongside Google's "Titan M2". Together, according to industry analysts, the system should provide the "most security layers in all smartphones".
While detailed information about Tensor is still limited, Google's decision to use its own processor allows some conclusions to be drawn. Google's strength is and will remain in the software department, and the manufacturer can now adapt it far better to the specially produced and optimized SoC. Tech YouTuber Marques Brownlee provided an interesting example: video quality as a metric.
In the past, Google's Pixel smartphones have always been rather "Meh" when it came to video functions. But with the new SoC, Google now has the option and luxury of offering many of the software tricks that it employed in photos to videos. Brownlee has already seen a few of such videos and was remarkably impressed despite having some reservations.
This is made possible by a TPU that is located next to the CPU and GPU on the chip. The Tensor unit is also what gives the chip its name. Tensor is largely responsible for the area of ​​machine learning and AI functions.
Dieter Bohn cited a picture of a child that was snapped with the Pixel 6's main camera as an example. The TPU will now detect that the face is blurry and adds information from the ultra-wide angle camera to compensate for this error. This allows Google to optimize the image all by itself.
Conclusion and predictions: Pencil in the launch in your calendar!
It is not entirely unfounded that the whole tech world is currently excited. This is because Google, one of the most progressive companies around, is finally catching up with the latest smartphone trends. The company also happens to be the developer of the widespread smartphone operating system.
With the Pixel 6 and the Pixel 6 Pro, Google is adapting a hardware system where the central components have been internally manufactured to suit its own operating system. When it comes to such a situation, Apple is the only company that currently benefits from the advantages that result from such a setup. Worldwide, we have Huawei with its very own HarmonyOS as another example.
Even if you don't like Google's design, or you're not a fan of flagships, you should at least make a note of the launch in your calendar this fall. Perhaps you have a different opinion about the upcoming Pixel 6 series? Let me know in the comments!