Google Photos: I gave you everything, and this is the thanks I get?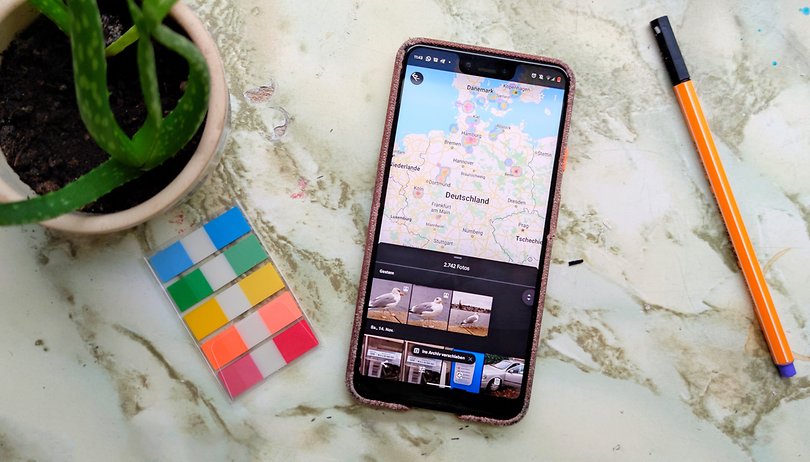 For more than two years, all it takes for me to look back into the past is the push of a button. I can see pictures of almost forgotten friends, smell the deserted streets in the first coronavirus lockdown and actually see myself ageing. Google Photos has allowed me to wallow in memories and for that, I sold my digital soul to the service. Huge data sets about my private life for one of the best photo archiving tools around. It is all the more painful now that Google is probably not satisfied with an archive of my friends' faces, image information, and location data! You have made me dependent, Google, and now you are squeezing every last drop out of me!
Maybe I should elaborate a little bit more. Google Photos is an app that comes pre-installed on many Android smartphones. It's what's left of the popular Picasa, and a bit more than that. Because once it has been configured, Google Photos regularly sends images from your smartphone camera into cloud storage and automatically deletes the older ones.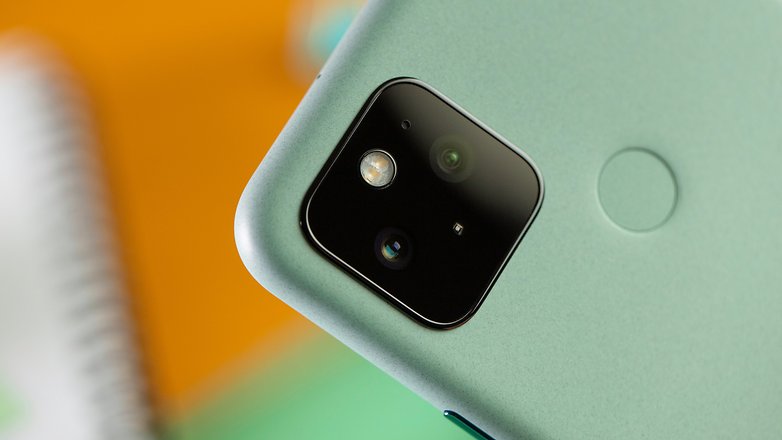 While browsing through your collection, you can now even search for keywords like "dog" and you will see all photos where there is a dog. It might sound simple, but such capability requires a very powerful AI analysis. Other photo management programs require you to create tags and categories manually. Alternatively, you can edit images and adjust the blur/bokeh of the background even years after the shot was taken.
Sounds easy, but then again, it requires a lot of what Google can describe much better on its AI blog than I can. All in all, Google Photos is sometimes magical, always very practical, and above all: free and unlimited storage. This is because until now, all Android users could store their photos in good quality (that's a maximum of 16 megapixels) without a care in the world on Google's cloud storage. Elitist Google Pixel users were even allowed to save the extremely stunning photos taken with their camera phones in full resolution.
Google's change of plan
But all of this will change in June 2021, according to Google in a reveal last week. As of June 1st, all pictures taken, regardless of quality, will be counted towards the quota of your Google storage space. The same applies to the documents in your Google Drive, which, due to their small size, shouldn't carry too much weight. However, what started off as something small has grown to show just how vast the Google cloud cosmos has become. The network of services and programs that consume a single pool of data volumes is gigantic.
After setting up your Google account, you will be the beneficiary of 15 GB of free storage space. Right now, the amount of convenience that I enjoy from Google until next June would be 15360 MB worth of storage space to stash away photos, recorded videos, created and shared documents, Android backups, and WhatsApp backups. According to Google's own storage calculator, I still have six months left based on my current user behaviour.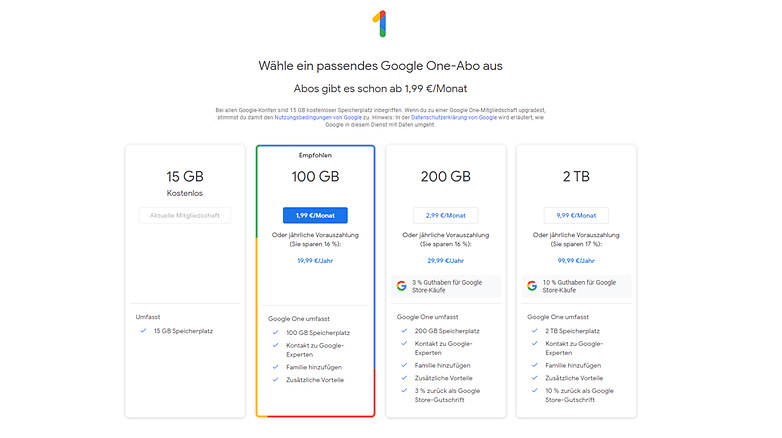 The tendency for my storage requirements continues to increase, because more and more apps offer a login via Google and make use of its reliable memory. Like other companies, Google is creating an ecosystem that users should be able to ease into. Surely I should reconsider my dependence on my favourite search engine company (Sorry, Bing!), but that's not what this is about. Rather, I would like to point out that Google has funnelled us into a certain habits in the past, which the company now shamelessly exploits as a new source of income.
Data, the currency of modern times
In reality, it has always been data that Google was interested in and admittedly, they have been very successful in leveraging it. The more usage statistics, meta information, and cookies a user shares, the better. Our data is the reason why Google Maps offers such reliable traffic jam information and why Google is one of the biggest tech companies around.
Data was the cornerstone of the agreement we entered into with Google. "Don't worry about your photos and give them to us. If you don't like the picture afterwards, just take a new one. Your Google Pixel 5 has secretly created 15 more pictures anyway, just choose one later. As for administration? We'll take care of that - don't worry! Just leave your GPS on and sign this agreement."
Video tip: A YouTuber downloaded their own record from Google and found private photos via public links, order logs in the source code, and much more.
Following this philosophy, I made my data nest at Google. Here I am with my User ID. My library of photos is more untidy than my first shared room (look at nostalgic pictures in Google Photos!), and that has never been a problem. I myself have lost control over my data, which can now only be sorted by Google's algorithms. Based on this dependency, which was only created by Google's easy, laidback "surfer dude" attitude, Google's change of plan took me completely by surprise and leaves me with little wiggle room for any potential life-changing decision.
What is the alternative to paying for storage?
Because what other alternatives do I have as of June 2021? Should I sort all my photos, download them and store them on hard drives? That would cost a lot of time, a little bit of money, and a considerable change in my photo workflow. Because I store the RAW images of my dedicated camera through this method and maintaining such a catalogue translates to a whole lot of work. And searching for a certain image took about 30 minutes, despite the well-maintained library that was updated just a few weeks ago.
Moreover, the image is not available to me when I sit in a café to work and when my hard drive crashes, I lose all of my photos and memories. I can't and don't want to go back to that pre-cloud era, I am living in a new millennium!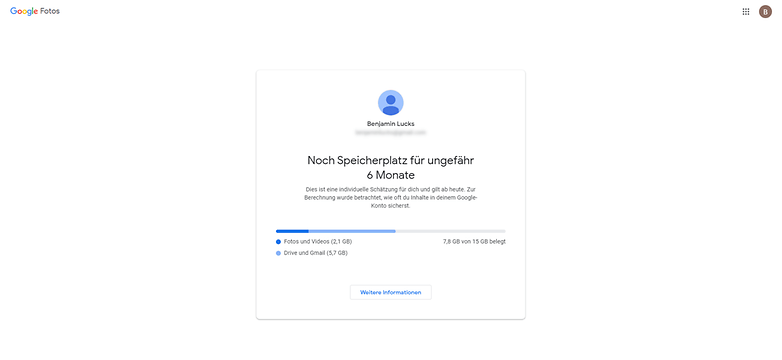 Because all in all, it feels like a step back into the primeval 2010s. Most likely I will bite the bullet for this reason and increase my Google storage space for a small monthly fee. The small subscription fee does not really hurt me financially. But there is the increasingly frightening tendency of which a monthly account statement further confirms such a nightmare. The increasing rate of digitalisation has made us dependent on a few companies and we are increasingly losing control.
Because when Facebook, Google, Apple, and Co. start to provide directions, it requires an immense amount of power to oppose them and go against the grain. What Google is doing today, and what costs a few euros a month now, could potentially rise in the future. What else are we giving up for a little bit of simplicity and what trap will we fall into soon, since it seems so practical and is free at the beginning?
Unfortunately, such omens, perhaps we could even call them indicators, are usually quickly lost to an externally controlled and corporately determined future when pragmatism comes to the fore. So, do we take the blue pill and increase our Google storage or do we swallow the bitter red pill and look for alternatives where we can decide to call upon and rely on ourselves during an emergency?
Let me know of your decision in the comments! In the meantime, I'll just download from Google, with the download already running. He who laughs last...
Read more on NextPit: