Google Nexus 6 vs Samsung Galaxy S5: is the Nexus 6 the best Android phone ever?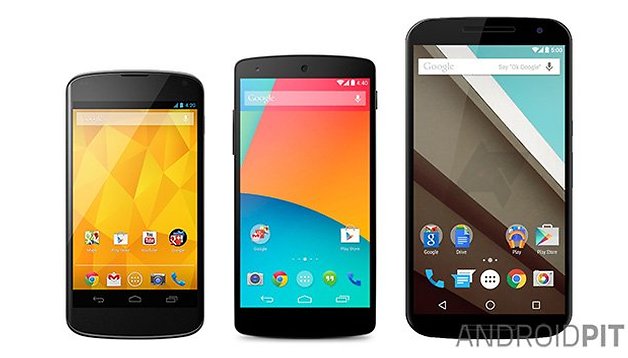 Drink your milk and get on your horse - there's a new cowboy in town, and by cowboy we mean smartphone. The exciting Google Nexus 6 is imminent, and it's up against Samsung's flagship Galaxy S5. Which one will end up face-down in the dust?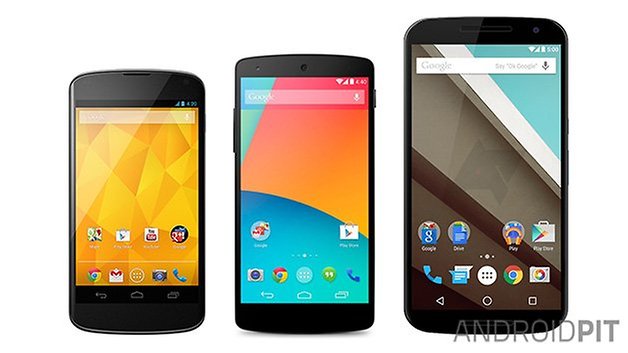 Nexus 6 vs Galaxy S5: display and screen
The Nexus 6 has a 5.96-inch QHD display delivering 1,440 x 2,560 pixels at a pixel density of 493 ppi. The Galaxy S5 has a typically dazzling 5.1-inch AMOLED screen delivering 1,920 x 1,080 pixels. That's 432 ppi, but we reckon you won't notice any difference unless you put your phones under a microscope.
Nexus 6 vs Galaxy S5: design and build quality
Neither smartphone is a dramatic departure from existing smartphone designs: the S5 looks like a typical Samsung phone while the Nexus 6 resembles the second-generation Moto X that it's based on, and they're as robust and well engineered as the two firms' other flagship devices. We don't think you'd spend much time gazing lovingly at either one when you weren't using them, but then we don't buy phones to use them as ornaments. It's all about the screens, and both screens are superb.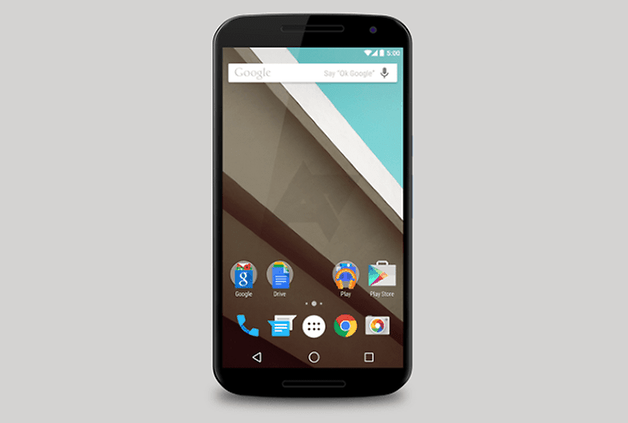 Nexus 6 vs Galaxy S5: processor and RAM
The processor inside the Nexus 6 is a quad-core Snapdragon 805 clocked at 2.7 GHz, with 3 GB of RAM and an Adreno 420 GPU. The Galaxy S5 has a quad-core Snapdragon 801 clocked at 2.5 GHz and there's 2 GB of onboard RAM.
Nexus 6 vs Galaxy S5: operating system
In its role as Android's flagship phone, the Nexus 6 will run Android L 5.0, aka Android Lollipop. The Galaxy shipped with Android 4.4.2 KitKat, and we'd expect an Android L 5.0 upgrade to turn up very quickly once the final release is made available by Google.
Nexus 6 vs Galaxy S5: camera
The Nexus 6 has a 2 MP front-facing camera and a 13 MP rear-facing camera with optical image stabilization. The S5 wins on the megapixel front: its main camera is a 16 MP model with Samsung's ISOCELL sensor, which is designed to boost sensitivity without increasing the amount of unwanted "noise" in images. Samsung's device also uses phase detection focus, which is faster and more reliable than the contrast detection autofocus you get in most phone cameras.
Nexus 6 vs Galaxy S5: battery
The Nexus 6 battery delivers 3,220 mAh, while the Samsung Galaxy S5 has 2,800 mAh. That doesn't necessarily mean that the Samsung will run out of puff more quickly than the Nexus, though, as the Google phone needs to drive a bigger display. We won't know for sure until we get our hands on the Nexus 6 for some real-world testing. The big difference between the Nexus and the Samsung is that the former has Motorola's fast charge technology, which can deliver up to 6 hours of charge in as little as 15 minutes.
Nexus 6 vs Galaxy S5: tech specs
| | Nexus 6 | Galaxy S5 |
| --- | --- | --- |
| OS | Android L 5.0 | KitKat |
| Display | 5.9-inch QHD 1440 x 2560 @ 493 ppi | 5.1-inch AMOLED, 1920 x 1080 pixels (432 ppi) |
| Dimensions | 82.98 x 159.26 x 10.06 mm | 142 x 72.5 x 8.1 mm |
| Weight | 184 g | 145 g |
| Processor | 2.7 GHz Snapdragon 805 (quad core) | Qualcomm Snapdragon 801, quad-core at 2.5 GHz |
| RAM | 3 GB | 2 GB |
| Camera | 13 MP with OIS | 16 MP with ISOCELL sensor |
| Internal storage | 32 / 64 GB | 16 / 32 GB |
| Battery | 3,220 mAh | 2,800 mAh |
| Connectivity | LTE, NFC, Bluetooth 4.1, 802.11ac (MIMO) | HSPA, LTE, NFC, Bluetooth 4.0 |
| Price | 649 USD | 499 GBP |
Nexus 6 vs Galaxy S5: early verdict
Google's Nexus devices are designed to show Android in the best possible light, but while they're usually very nice products that doesn't mean they're the best in every way. The new Nexus has a faster processor, more RAM and a more up-to-date version of Android, the Samsung Galaxy S5 has a particularly good camera and protection from the elements. The fact that it's been out for a while helps too, because that means it'll start coming down in price.
What do you think? Does the Nexus 6 have the edge over the S5?