Why gaming phones are the next mobile trend of 2018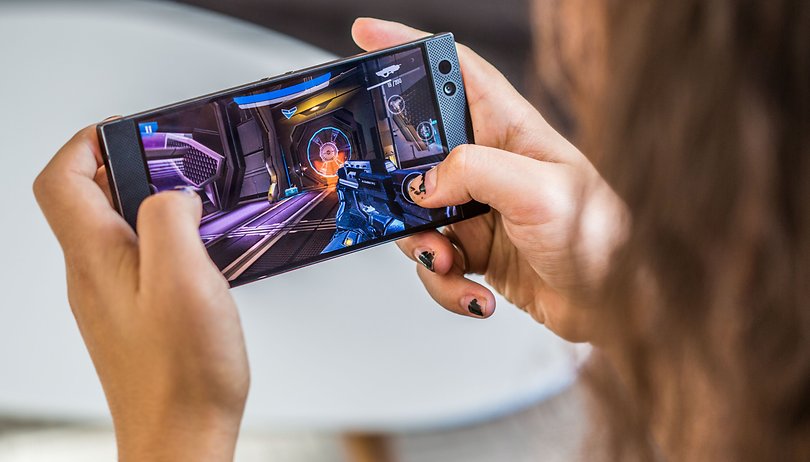 For as long as there have been smartphones, there have been games for them, but smartphones specially designed for gaming have been few and far from successful. So why are Xiaomi, ZTE and Asus throwing their efforts behind gaming smartphones this year? Let's take a look at what's going on.
One theory would simply be that this is typical follow-the-leader behavior from smartphone manufacturers. In this case, the success of the Razer Phone proved that there was a gamer market out there, even if it was still in the wider context of smartphone owners. Now the others want a piece of the pie.
Hence the Xiaomi Black Shark, the Nubia Red Magic, and more to follow. At the opening of Asus Philippines' 100th store Asus' Global CEO Jerry Shen told astig.ph that it can be "expected" that the company will release a phone designed for gaming. Though we don't have any details yet, it's possible that Asus will connect the phone to its existing PC gaming brand, Republic of Gamers (ROG).
To answer why gaming smartphones are apparently a thing again, we need to look at it from three angles: the phones, the games, and, let's not forget, the people.
Powerful hardware, aggressive style
What do gamers want in a phone? Anyone thinking of going for this market has a cautionary tale to keep in mind: 2002's Nokia N-Gage, the taco-shaped smartphone/handheld game console hybrid that was a solid failure on both counts. The late Xperia Play and Acer Predator 6 phone didn't exactly light the world on fire either.
The new wave of gaming smartphones all have a few things in common, but each also tries to differentiate itself with unique features. By and large, they all lean more towards being primarily a smartphone with additional features for gaming, rather than trying to be a 50/50 hybrid phone/console.
Looking at the spec sheets, we can see a trend. Both the Nubia Red Magic and the Xiaomi Black Shark have 6 GB RAM/64 GB Storage with higher end 8/128 GB variants on offer. The single model Razer Phone is somewhere in between with 8/64 GB.
Interestingly, among the new offerings, only the Black Shark comes with the Snapdragon 845 processor. Nubia's Red Magic shares the older Snapdragon 835 with last year's Razer Phone. The Red Magic also lags behind in battery power, with 'only' 3,800 mAh compared with 4,000 mAh on the other two.
Technical comparison of gaming phones
| | Xiaomi Black shark | Razer Phone | Nubia Red Magic |
| --- | --- | --- | --- |
| Dimensions | 161.6 x 75.4 x 9.3 mm | 158.5 x 77.7 x 8 mm | 158.1 x 74.9 x 9.5 mm |
| Weight | 190g | 197g | 185g |
| Battery | 4,000 mAh | 4,000 mAh | 3,800 mAh |
| Display | 5.99 inches LCD | 5.72 inches LCD | 5.99 inches LCD |
| Resolution | 2160 x 1080 (403 ppi) | 2560 x 1440 (513 ppi) | 2160 x 1080 (403 ppi) |
| Front camera | 20MP | 8MP | 8MP |
| Rear camera | 20MP | 12MP | 24MP |
| Android version | 8.0 Oreo | 8.1 Oreo | 8.1 Oreo |
| RAM | 6/8 GB | 8 GB | 6/8 GB |
| Internal storage | 64/128 GB | 64 GB | 64/128 GB |
| Removable Storage | Not available | MicroSD | Not available |
| Chipset | Qualcomm Snapdragon 845 | Qualcomm Snapdragon 835 | Qualcomm Snapdragon 835 |
When it comes to design, the ostentatious appearances of the Black Shark and Red Magic leave the Razer device looking uncharacteristically restrained. The Black Shark is rugged and chunky-looking, whereas the Red Magic goes full gamer chic, sporting an RGB light strip down the angular back.

There's no accounting for taste, but gaming smartphones are at least offering something different from the increasingly similar style of mainstream smartphones. There's no mistaking these phones for trendy models, or even for each other.
These design choices do have practical considerations. Chiefly, gaming smartphones need to integrate advanced cooling systems and also be comfortable to hold in the hand. But there's also aesthetic considerations. Gamers generally appreciate aggressive, sci-fi style designs that reflect the fantastic futurism found in games themselves.
It's these touches in design that gives the specialist gaming phones an edge over say, a powerful 'normal' flagship phone. Sure, the Samsung Galaxy S9 Plus, Huawei P20 Pro or Pixel 2 XL all have the hardware to play the most complex games, but a 'gaming phone' needs those extra gimmicks especially for playing.
The Razer Phone's main draw over the Chinese upstarts is its 120hz screen refresh rate which makes high-end games feel especially fluid and smooth. Meanwhile, the Xiaomi Black Shark hopes to seduce serious gamers with a snap-on gamepad mod (sold separately). Red Magic, on the other hand, touts various optimizations, a unique cooling mechanism and a 'Gameboost' feature.
Red Magic is the only #android #smartphone that uses advanced thermal modeling processes. While you stay cooler for longer periods of time, you can watch your opponents burn out. pic.twitter.com/gdlPXQnsRt

— Red Magic (@redmagicgaming) May 3, 2018
Fancy lights, advanced cooling systems, various performance boosting tweaks...what's all this in aid of? To understand the appeal, we'll have to take a look at the advanced games these devices are meant to be running.
The games are changing
Another perspective is to take a look at how mobile gaming has evolved since the days of the N-Gage. We've come a long way from of snake. Indeed, even smash hit mobile games like Angry Birds, Fruit Ninja and Candy Crush seem somewhat quaint nowadays.
Smartphones and handheld consoles still have largely separate gaming ecosystems, though there are many touching points. For example, games like Rayark's impressive action title Implosion: Never Lose Hope, is available on the Nintendo Switch as well as Android and iOS devices. The massively popular battle royale shooter Fortnite boasts cross-play functionality, with players on PC, console and mobile devices all playing in the same game.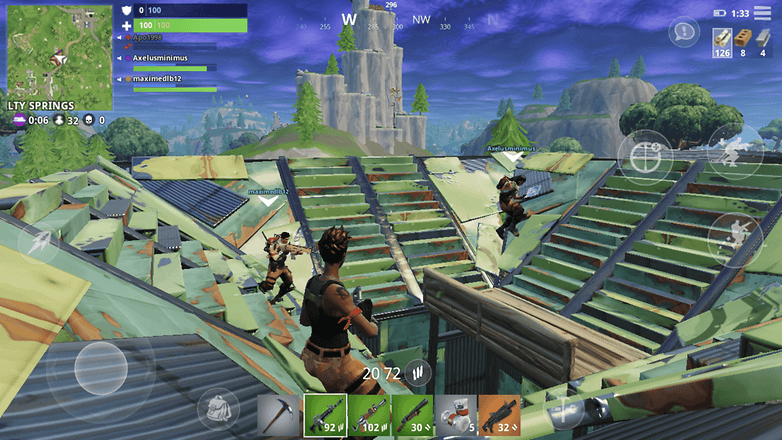 Smartphones will never be able to run the most demanding high-end PC games, but they are catching up in many respects. Many older PC and console games become ported to mobile as time goes on.
It also pays to follow the money. Many mobile games are free-to-play, but with a lot of extra content (or plain advantages) locked behind small in-app purchases, or micro-transactions. Even if only a few people spend money on these games, the massive potential customer base on mobile means that the minority of paying customers (known as 'whales' in industry jargon) can make a free-to-play game very lucrative for the publishers.
So mobile games, even free ones, become even more graphically impressive, complex and addictive in order to capture the attention of customers and keep ahead of their rivals.
The rise of complex competitive action games on mobile, such as PUBG, Dungeon Hunter Champions or Shadowgun Legends also fuels the rise of gaming smartphones. When you're competing against other players, a faster device with better performance, more fps on screen, can actually make the difference between victory and defeat.
Who are gaming smartphones for?
The easy answer would be: the Chinese. It's not a coincidence that the Xiaomi Black Shark and Nubia Red Magic are coming from China. In the Chinese market, the free-to-play model with IAP is not seen as negatively as it is in the west, and because fewer people own home consoles or gaming PCs, mobile MOBAs, shooters and RPGs have become extremely popular. Tencent, the Chinese tech giant, is a major stakeholder in both PUBG and Fortnite.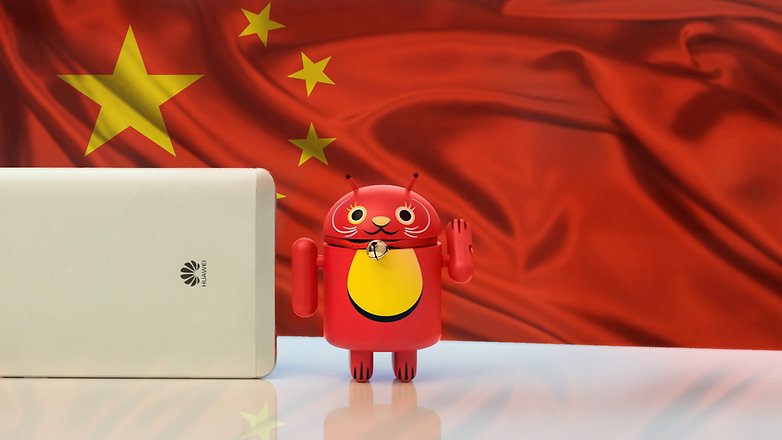 China is the largest online game market in the world, mainly due to the fact that China is a mobile-first country, thanks to the availability of relatively cheap but high-performance smartphones. This, coupled with the popular free-to-play model, makes mobile games much more accessible than traditional home consoles.
But China is only the beginning. If the popularity of PUBG and Fortnite on mobile is anything to go by, more and more customers in other markets are being converted into mobile gamers. The more people get used to gaming on their phone, the more attractive the prospect of a smartphone optimized for that purpose becomes. Nubia, at least, is bringing the Red Magic to the USA and Europe, though it has engaged in crowdfunding first, in order to gauge interest.
The traditional gamer who has invested a lot in high-end hardware for their home system will probably keep their gaming at home and be content to let their smartphone just be a smartphone. For 15-minute gaming sessions on subway (or in the bathroom), a dedicated gaming phone could be a hard sell even for the hardcore gamer, especially if it neglects other important aspects of a phone, such as a good camera and comfortable design.
But if gaming phones become both cheaper and more well-rounded thanks to competition from China, we might see the market expand to the point where they become a sizeable niche in the future of smartphones globally. For the moment, we're seeing a few different approaches being tried. Only time will tell the winners from the losers in this game.
Would you consider buying a gaming smartphone? What are the most important criteria for you?