Galaxy S6 Edge vs LG G4 comparison: battle of the flagships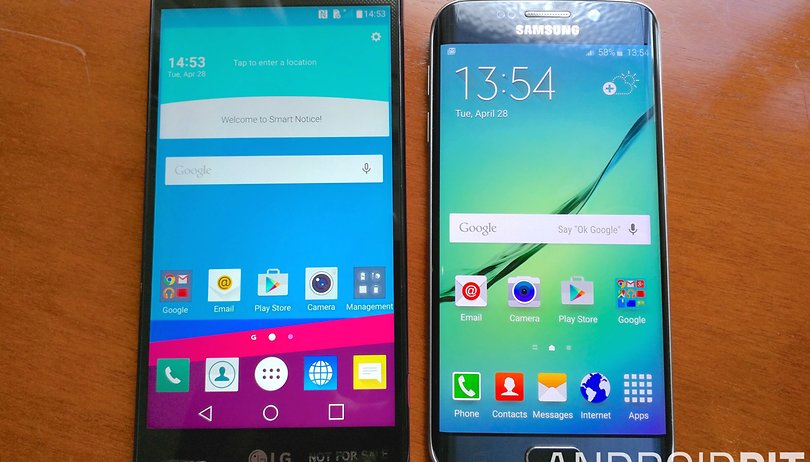 At long last we have our first proper look at the LG G4, after the South Korean manufacturer unveiled it for the world to see at a special press event earlier today (take a look at our hands-on LG G4 review). So how does it stack up against the very best that Samsung has to offer?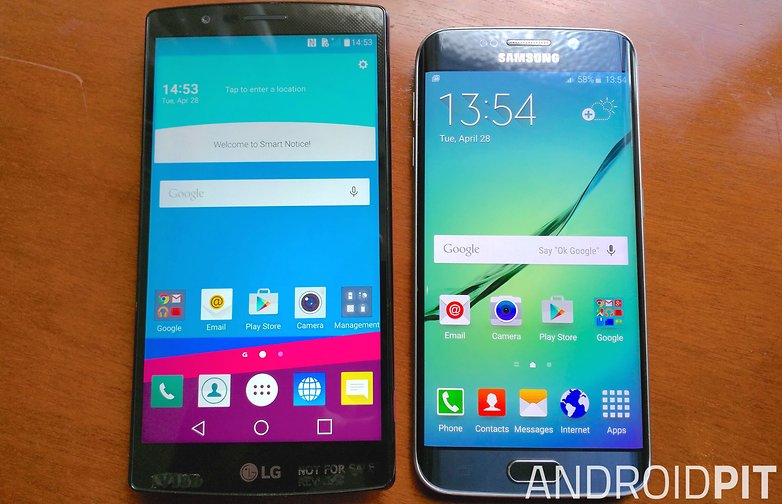 We put the LG G4 head to head against the Samsung Galaxy S6 Edge to see who comes out on top, comparing the flagship phones in terms of design, display, software, performance, camera and battery life. Scroll down for a full specs list.
Samsung Galaxy S6 Edge vs LG G4: Design
The Galaxy S6 Edge is quite simply the best-looking smartphone that Samsung has ever put together. Glass plates front and back, aluminum around the sides and of course that curved screen, it's a gorgeous-looking device that's a home run in the aesthetics department.
The LG G4 is also a sleek-looking device, though it seems to have a bit of an identity crisis: You can pick up the phone with either a premium leather back or a cheaper plastic shell (though the brushed metal look of the LG G3 has been ditched). It's solidly constructed but doesn't quite have the flair of the Galaxy S6 Edge.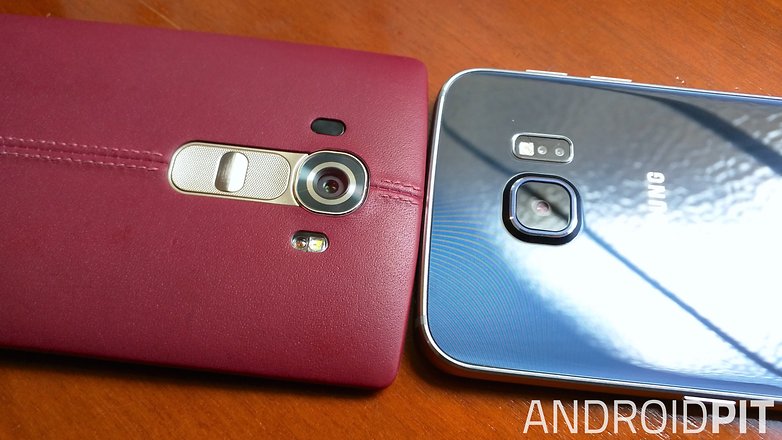 Samsung Galaxy S6 Edge vs LG G4: Display
The Galaxy S6 Edge display is unmissable, with its curved edges and Super AMOLED screen. The 5.1-inch display offers a QHD (1440 x 2560 pixel) resolution with a pixels-per-inch rating of 577 — that means individual pixels are virtually impossible to see.
In LG's corner the G4 brings with it a larger 5.5-inch display but the same QHD 1440 x 2560 pixel resolution. The PPI isn't quite as high, but it's still a super-sharp resolution, and LG is promising some state-of-the-art technology to improve various aspects of the display quality: It says it's 25 percent brighter than the LG G3 display with a 20 percent wider color range.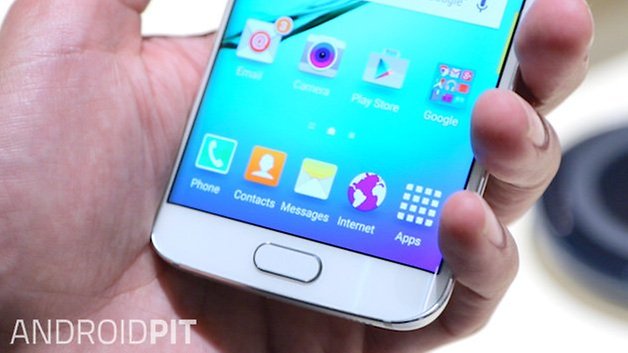 Samsung Galaxy S6 Edge vs LG G4: Software
The Galaxy S6 Edge comes with Android 5.0.2 Lollipop and Samsung's custom-made TouchWiz skin thrown on top. While there are still some superfluous Samsung-branded apps lying around, the user interface has a fresher look and has been updated to be more responsive and more intuitive.
The LG G4 runs Android 5.1 Lollipop with its new UX 4.0 on top — as the company has previously shown off some of its features, we know it includes a quick shot hardware camera button (that even works when the phone is locked) and a Smart Alert system that makes activity suggestions based on the latest weather forecasts.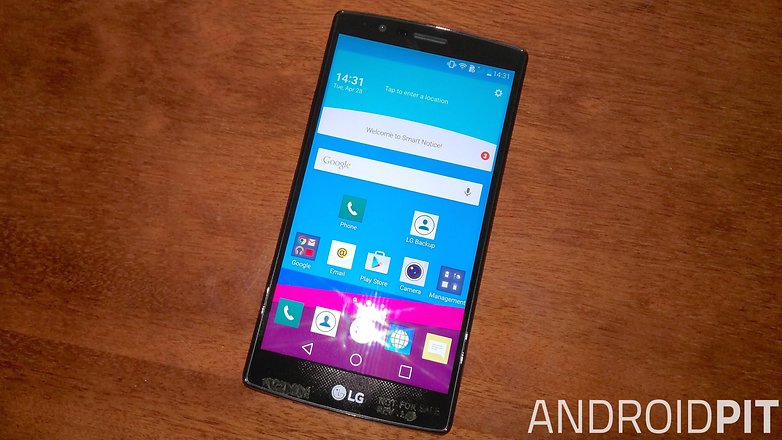 Samsung Galaxy S6 Edge vs LG G4: Performance
Samsung has gone all out as far as internal components are concerned for the Galaxy S6 Edge, though in our review we found some sluggishness in various parts of Samsung's own software. It includes a 64-bit octa-core Samsung Exynos 7420 clocked at 2.1GHz plus 3GB of RAM, and in terms of graphics processing power it's one of the very best mobiles out there.
Up against it the LG G4 opts for the Snapdragon 808 processor (featuring a mere six cores) and 3GB of RAM. On paper that puts the Samsung phone ahead, but the LG G4 is no slouch either, and it depends on how well LG has done with the G4's software and internal wiring as to how much oomph you're going to get out of this phone.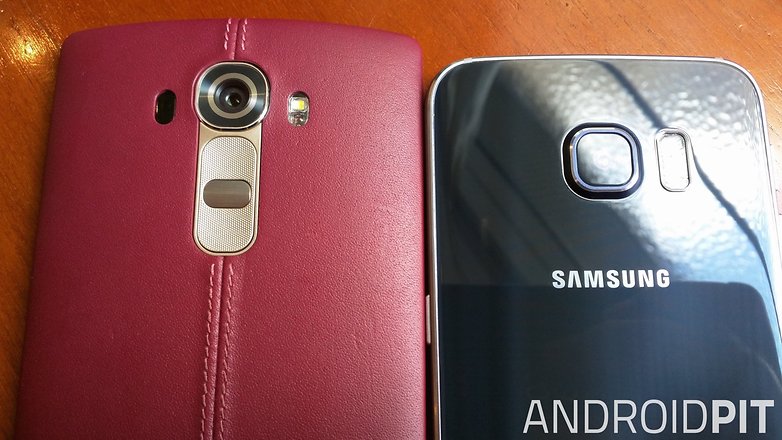 Samsung Galaxy S6 Edge vs LG G4: Camera
Thanks to Sony's latest IMX240 photo sensor, the Galaxy S6 Edge is capable of producing some stunning shots in a variety of lighting conditions. The rear-facing camera is a 16-megapixel model (photos up to 5312 x 2988 pixels) and there's a 5-megapixel around the front (photos up to 2592 x 1944 pixels). 4K video recording is also possible using the back camera.
The LG G4, meanwhile, also has a 16-megapixel camera at the rear of the device, and like the S6 Edge it features optical image stabilization (OIS) to steady your shaky shots. There's an 8-megapixel camera at the front too. We'll need to put the smartphone through its paces in terms of its photo-taking capabilities before we can declare a winner in this department.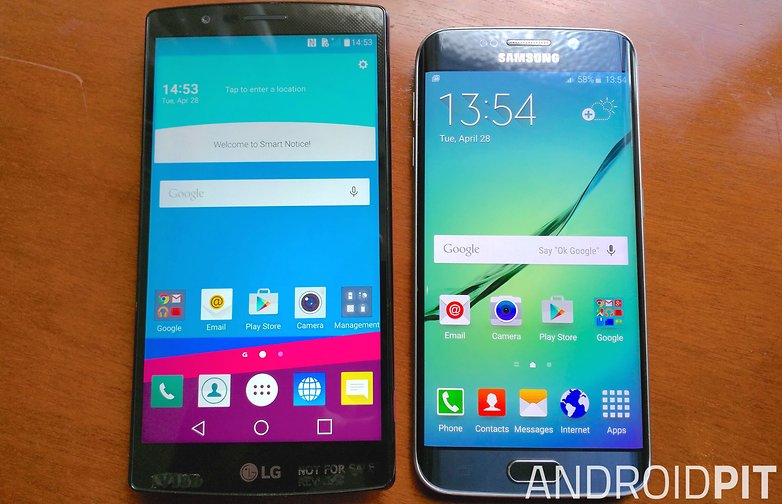 Samsung Galaxy S6 Edge vs LG G4: Battery
Inside the Galaxy S6 Edge there's a 2,600 mAh battery, which in our testing lasts about a day with medium or intensive use. Unlike the S5, you can't remove and replace the battery, so you'll have to resort to a powerpack if you think that's not going to be enough. You can charge phone wirelessly if you want to.
The LG G4 features a bigger 3,000 mAh battery (though battery life isn't just about battery size of course). LG says it's good for 14 hours of talk time and 440 hours of standby, though until we write our official review we don't know for sure. You can, however, remove and replace the battery, giving the LG G4 another slight edge over the Galaxy S6 Edge.
Samsung Galaxy S6 Edge vs LG G4: Conclusion
In terms of specifications, the Galaxy S6 Edge lives up to its name by edging out the LG G4, but if you're not concerned about the G4's slower processor then the larger screen and clean UI might be a bigger draw. Both bring unique features to the table — a curved screen with the S6 Edge and a leather back with the LG G4 — but neither is likely to let you down. We'll have to wait to see how the display, performance and battery hold up in real life before delivering a comprehensive verdict.
Which phone would you prefer? Who made the biggest improvements?