Galaxy S5 vs Galaxy S4: is it worth upgrading?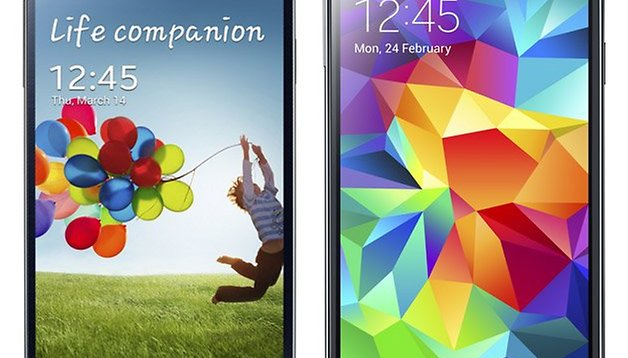 When Samsung finally presented the Galaxy S5 on Monday, the entire tech world was quick to classify the new 'flagship' as boring, lacking innovation and offering barely anything new in comparison to its predecessor, the Galaxy S4. That's why we've taken a closer look today and compared the two Samsung smartphones to see if it is worth upgrading.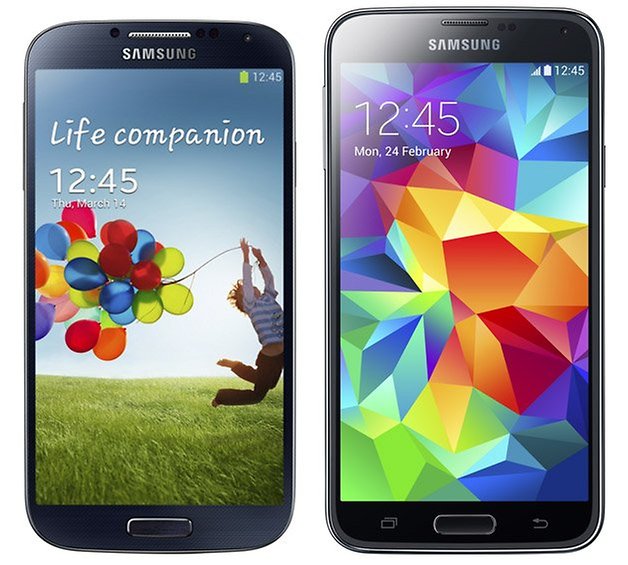 Design
Both the Galaxy S4 and its successor the Galaxy S5 are made of polycarbonate plastic and hardly differ optically. The Galaxy S5 is slightly less curved and has a matte and rubberized plastic on the back with a texture strongly reminiscent of a Band-Aid. The S4 has that glossy plastic look that Samsung has used to adorn many other predecessors. This material can also be found on the Galaxy S5's frame and reminds me of the chrome hubcaps found on lowriders.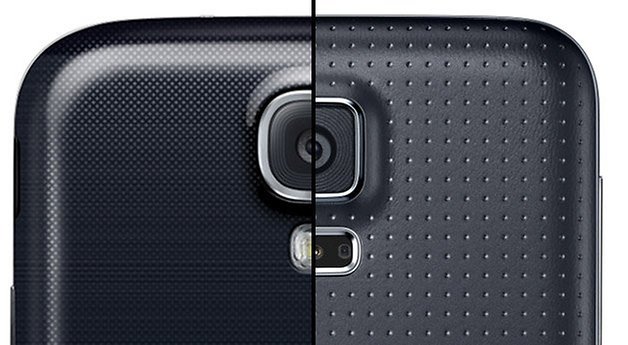 Dimensions and weight
The Galaxy S5 is clearly bigger and also heavier than the S4, even though the display size is only 0.1 of an inch bigger. The water resistance of the Galaxy S5 is to blame, certified with IP67, which allows it to be dunked under water for a short period of time. It's also dust-proof.
| | Galaxy S5 | Galaxy S4 |
| --- | --- | --- |
| Dimensions | 142.0 x 72.5 x 8.1 mm | 136.6 x 69.8 x 7.9 mm |
| Weight | 145 g | 130 g |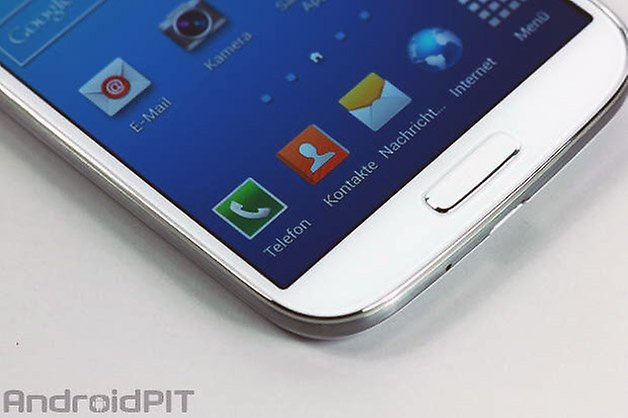 Tech Specs
The S5 houses the best in hardware that you can get right now. It differs however from the Galaxy Note 3 in that it only has 2GB RAM, the exact same as the Galaxy S4.
| | Galaxy S5 | Galaxy S4 |
| --- | --- | --- |
| System | Android 4.4.2 | Android 4.4.2 |
| Display | 5,1 Zoll, Super AMOLED, 1.920 x 1.080 Pixel, 432 ppi | 5 Zoll, Super AMOLDED, 1.920 x 1.080 Pixel, 441 ppi |
| Processor | Snapdragon 801, quad-core, 2.5 gigahertz | Snapdragon 600, quad-core, 1.9 gigahertz |
| RAM | 2 gigabyte | 2 gigabyte |
| Internal storage | 16 / 32 gigabyte + microSD | 16 / 32 gigabyte + microSD |
| Battery | 2,800 mAh | 2,600 mAh |
| Camera | 16 megapixel / 2.1 megapixel | 13 megapixel / 2.1 megapixel |
| Connectivity | LTE Cat 4, HSPA+, Bluetoth 4.0 LE, IrDA, NFC, USB 3.0 | LTE Cat 3, HSPA+, Bluetooth 4.0, IrDA, NFC, USB 2.0 |
| Dimensions | 142 x 72.5 x 8.1 mm | 136.6 x 69.8 x 7.9 mm |
| Weight | 145 grams | 130 grams |
| Extras | Fingerprint sensor, real-time HDR, heart-rate monitor, waterproof IP67 | |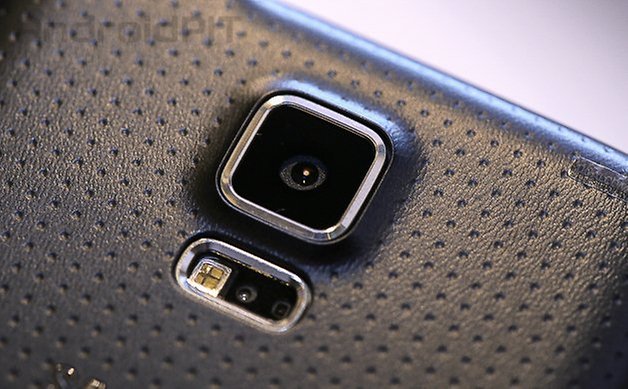 Software
Android 4.4.2 KitKat runs on the Galaxy S5 and thanks to the recent updates to the Galaxy S4, they both have the same version of Android. There are however quite a few differences, since Samsung reworked TouchWiz on the Galaxy S5, giving aspects of the user interface a flatter look. There are also some new software extras like a download booster and power saving mode.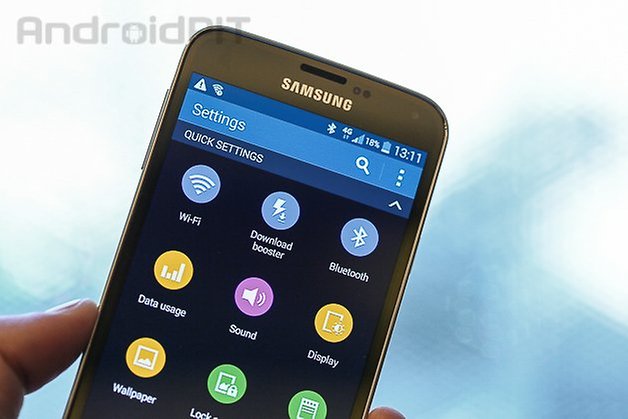 Bottom Line
Galaxy S4 owners don't really have any reason to upgrade to the S5. The hardware on the predecessor is still updated and Samsung ensures that past flagships get the most recent version of Android with frequent updates. The rubberized Galaxy S5 is a welcome change, however this can easily be achieved by buying yourself a case with a similar look and feel if that is what floats your boat. The fingerprint scanner and heart-rate sensor on the Galaxy S5 are nice features, but you could easily live without it.
Those who own the Galaxy S4 could easily wait out this Galaxy S generation and instead go for the Galaxy S6 which will hopefully offer more than this lukewarm arrival. We asked ourselves the same question when the Galaxy S4 was presented, whether it was worth upgrading from the Galaxy S3.