Galaxy S5 vs Galaxy S3: the real upgrade comparison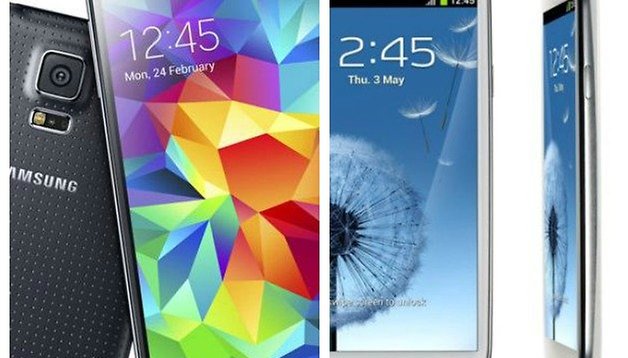 When the Galaxy S4 was released there was a lot of criticism leveled at Samsung for dropping a flagship successor that didn't improve significantly enough on its predecessor. That may well have been the reason consumers didn't flock to stores to snap up an S4 in quite the volume of numbers Samsung had hoped for. It still sold a ton of S4s, but that experience apparently left a bad taste in the Korean super-manufacturer's mouth, a taste they vowed to remedy with the Galaxy S5 launch. And yet, the same response has been heard around the world following the unveiling of the new flagship: the Galaxy S5 is just an S4 with some more features. Check out our our Galaxy S5 vs Galaxy S3 comparison.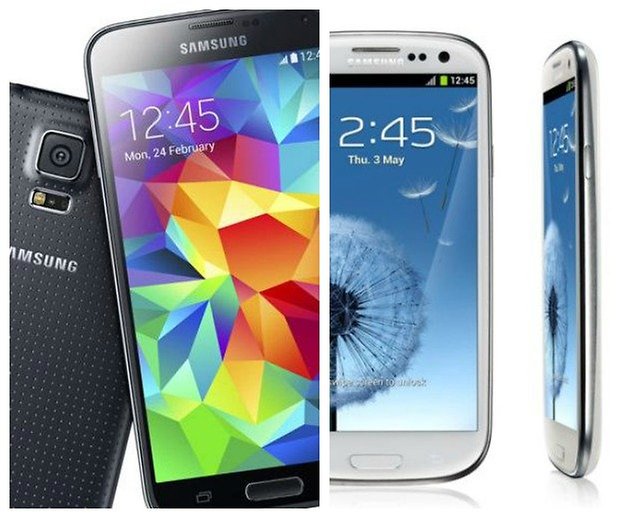 Whether you share that opinion is a matter for your wallet and your next smartphone choice, but the simple fact that so many Galaxy S3 owners skipped the S4 upgrade means that quite a lot of those S3 owners are in a prime position to capitalize on the S5 as a real update alternative. While the minimal improvement between the S4 and S5 has many eying the Xperia Z2 or upcoming HTC One 2 instead, if you're committed to Samsung, the Galaxy S5 is the update you would have been waiting for. So let's put the two side by side and see if how they stack up. I'm comparing the Snapdragon-based models only. Update: I've added the Exynos specs, as some readers didn't like the Snapdragon-only specifications being used.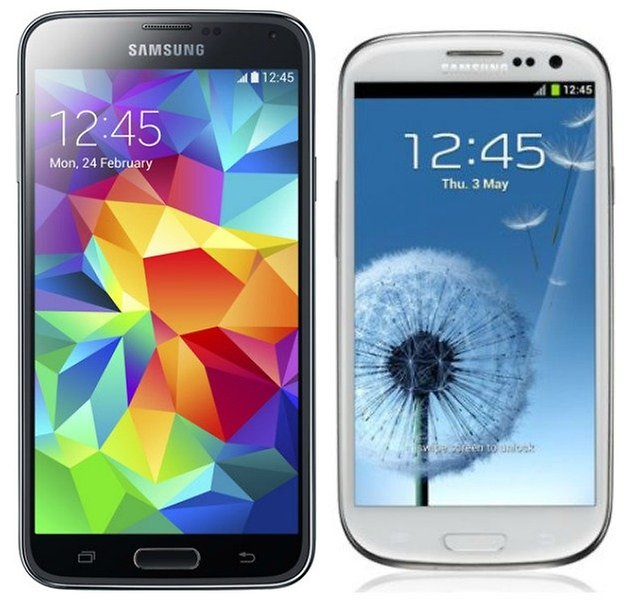 | | Galaxy S5 | Galaxy S3 |
| --- | --- | --- |
| System | Android 4.4.2 | Android 4.3, upgrading to Android 4.4.2 |
| Display | 5.1 inch, Super AMOLED, 1,920x1,080 pixels, 432 ppi | 4.8-inches, AMOLED, 1,280x720 pixels, 306 ppi |
| Processor | Quad-core Snapdragon 801, 2.5 GHz | Dual-core Snapdragon S4 Plus, 1.5 GHz / Quad-core Exynos 4412, 1.4 GHz |
| RAM | 2 GB | 2 GB / 1 GB (some variants) |
| Internal storage | 16 / 32 GB + microSD | 16 / 32 / 64 GB + microSD |
| Battery | 2,800 mAh | 2,100 mAh |
| Camera | 16 MP / 2.1 MP | 8 MP / 1.9 MP |
| Connectivity | LTE Cat 4, HSPA+, Bluetooth 4.0 LE, IrDA, NFC, USB 3.0, USB OTG | HSPA, 3G, Wi-Fi 802.11 a/b/g/n, Bluetooth 4.0, NFC, USB v2.0, USB OTG |
| Dimensions | 142 x 72.5 x 8.1 mm | 136.6 x 70.6 x 8.6 mm |
| Weight | 145 grams | 133 grams |
| Extras | Fingerprint sensor, real-time HDR, 4K video recording, heart-rate monitor, water-resistant (IP67) | |
As you can see, if you are looking at making the jump from the S3 to the S5 you're in for a real treat – the Galaxy S5 is a significant improvement on the S3 in many different ways and would be a very noticeable leap forwards in terms of hardware, performance and experience. The same can not really be said between the S3 and S4, or the S4 and S5. Sure, if your S3 is still awesome you can stick it out until the unconfirmed Galaxy F appears later this year, or you can switch teams to any of the upcoming HTC, LG or Sony devices, but the fact remains, the Galaxy S5 is probably the best smartphone out right now even if it will be surpassed in the very near future, but this is almost always the case. The real question is: do you want to sit back with your comfortable S5 and watch other Android devices push the limit more aggressively?
Are you an S3 owner considering the jump to the Galaxy S5? Are the S5's specs making you consider another OEM's flagship instead?