Samsung Galaxy S4 Android update news
Authored by:
Deactivated Account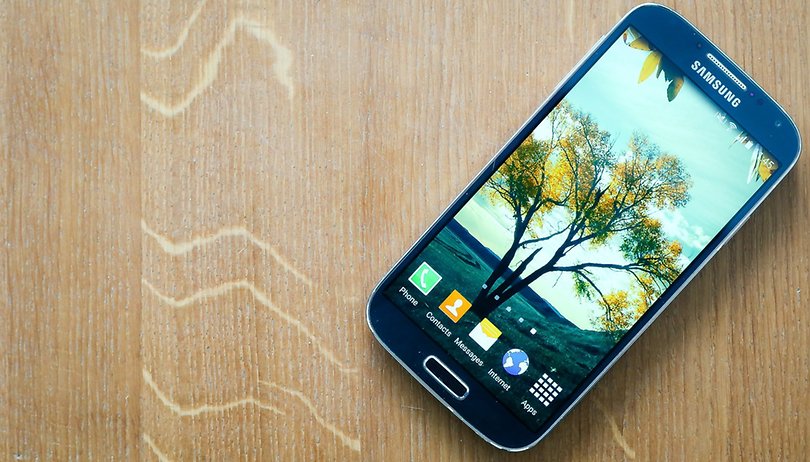 The Samsung Galaxy S4 reached its EOL - End of Life when it received the Android Lollipop update in November 2015. From this point on, Samsung stopped supporting the device with regular OS updates. We've compiled a list of the latest Galaxy S4 updates for you in case you're unsure if you've received the most current Android version.
Samsung Galaxy S4 Android updates by carrier
| | | | | | |
| --- | --- | --- | --- | --- | --- |
| Samsung Galaxy S4 | Android Jelly Bean | Android Kitkat | Android Lollipop 5.0.1 | Android Marshmallow | Android Nougat |
| Verizon | Yes | Yes | Yes | No | No |
| T-Mobile | ​Yes | Yes | Yes | No | No |
| AT&T | ​Yes | Yes | Yes | No | No |
| Sprint | ​Yes | Yes | Yes | No | No |
| US Cellular | Yes | Yes | Yes | No | No |
Samsung Galaxy S4: Android 5.0.1 Lollipop
The Galaxy S4 reached the end of its life cycle with the Android update to version 5.0.1. The last sporadic updates for the Galaxy S4 were deployed around the end of 2015 and "only" closed some known security issues and small bug fixes. If you were holding on to the hope that you'd receive any Marshmallow-like features, sadly you'll be disappointed.
Which Android Version is running on my Samsung Galaxy S4?
Usually, your Galaxy S4 updates itself, so it should be up to date. If you still aren't sure if your Galaxy S4 is up to date, go into the Settings menu of your phone -> About device -> and check the Android version and/or Baseband version. If for some reason, your phone isn't up to date, you should trigger an update search. Go into the Settings menu and look for System Updates and tap on it. This should trigger any missing software updates.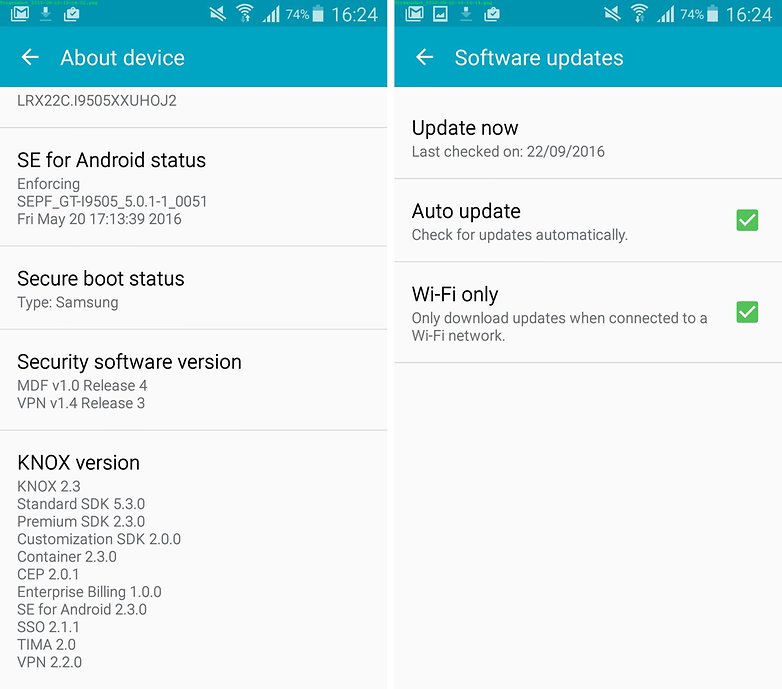 Galaxy S4 Android Marshmallow update
There are no official Android Marshmallow updates for the Galaxy S4. If you want to install Android Marshmallow on your S4, you can do so by flashing a custom ROM on your phone. There are various resources such as LineageOS (formerly known as CyanogenMod) and XDA Developers who offer customs ROMs that will let you sort your phone out with the newest unofficial Android updates. Check out our guide on how to get Marshmallow on your Samsung Galaxy S4.