Galaxy Note 5 vs LG V10 comparison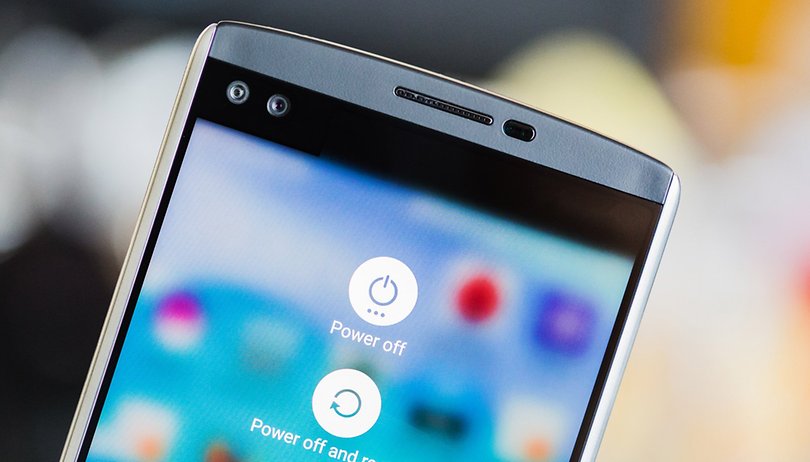 Who would win a fight between a bear and a shark? We have no idea, but we do know who'd win in a fight between a Galaxy Note 5 and an LG V10. Discover the winning flagship phone below in our Galaxy Note 5 vs LG V10 comparison. NEXTPITTV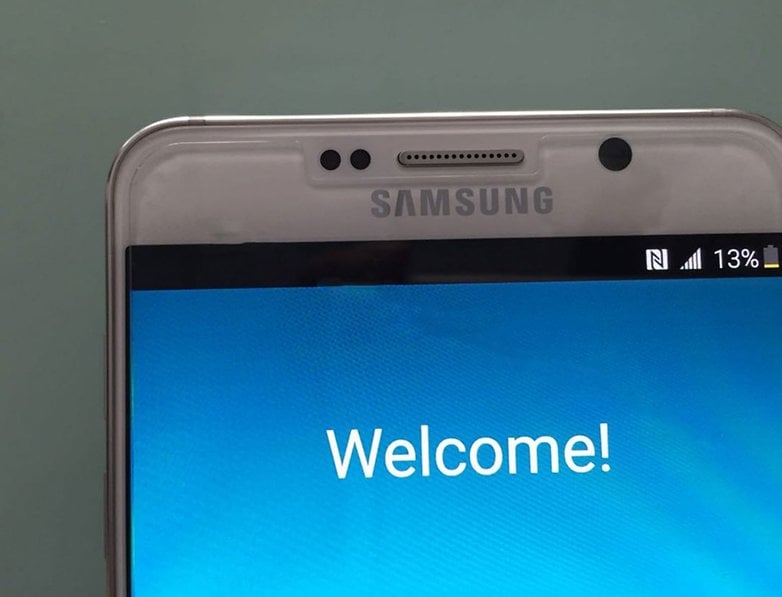 Galaxy Note 5 vs LG V10: design and build quality
Where previous Galaxy Notes were rather bland and plasticky, the Galaxy Note 5 is sleek and stylish. The combination of an aluminum frame and Gorilla Glass works well, and the rounded rear edges make it look and feel thinner than it is. The LG's good looking too, with a stainless steel edge and a screen-to-body ratio of 70.8 percent, but the polycarbonate back can't help but feel cheap compared with the smooth metal of the Note.
The Note has another trick up its sleeve, and by "trick" we mean "stylus": the S Pen, which enables you to scribble notes, annotate images and put it in the wrong way and cause massive damage to your device. Hurrah for styli!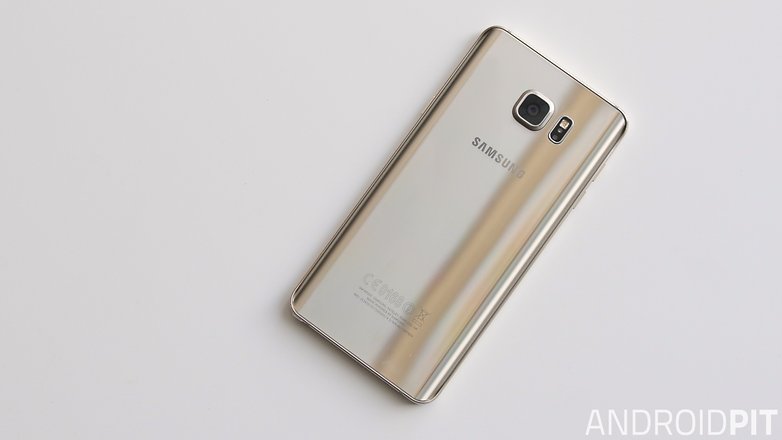 Galaxy Note 5 vs LG V10: display
The Note 5's superpowers come from its superb screen. It's a 5.7-inch Super AMOLED with QHD resolution, delivering 2,560 x 1,440 pixels at 518 ppi. It's quite simply one of the best displays ever put into a mobile device.
The V10 display is pretty good too, offering the same resolution in the same screen size, but while LG displays are pretty good the IPS LCD technology doesn't have the same range as a Super AMOLED. Then again, you might like the V10's second display, a little screen immediately above the main display that you can use to access shortcut icons. It's an interesting idea but the placement is terrible if you'd rather use your phone one-handed. Is it enough to compensate for the AMOLED's superior brightness and color? Not for us, it isn't.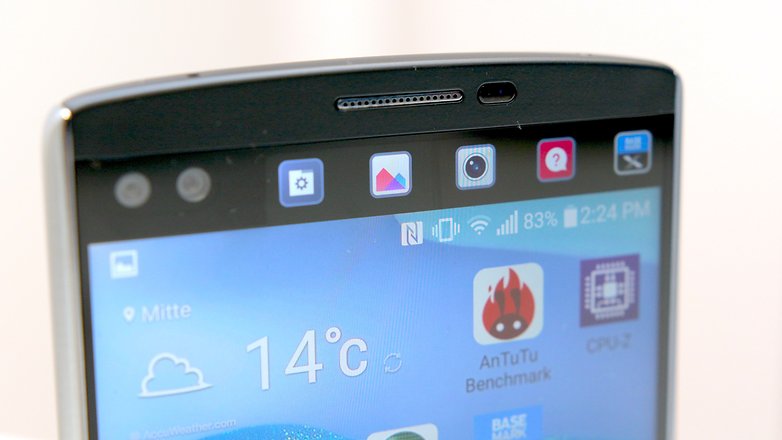 Galaxy Note 5 vs LG V10: processor and storage
The Note 5 has a quad-core Exynos 7420 clocked at 2.1 GHz, 4 GB of RAM and either 32 GB or 64 GB of internal storage. There's no microSD slot for adding any more.
The LG V10 packs a Snapdragon 808 with six cores at a clock speed of 1.82 GHz, the Adreno 418 GPU and 4 GB of RAM. There is 64 GB of internal storage and a microSD slot for added expansion. It's not as fast as the Samsung, but it can store more stuff.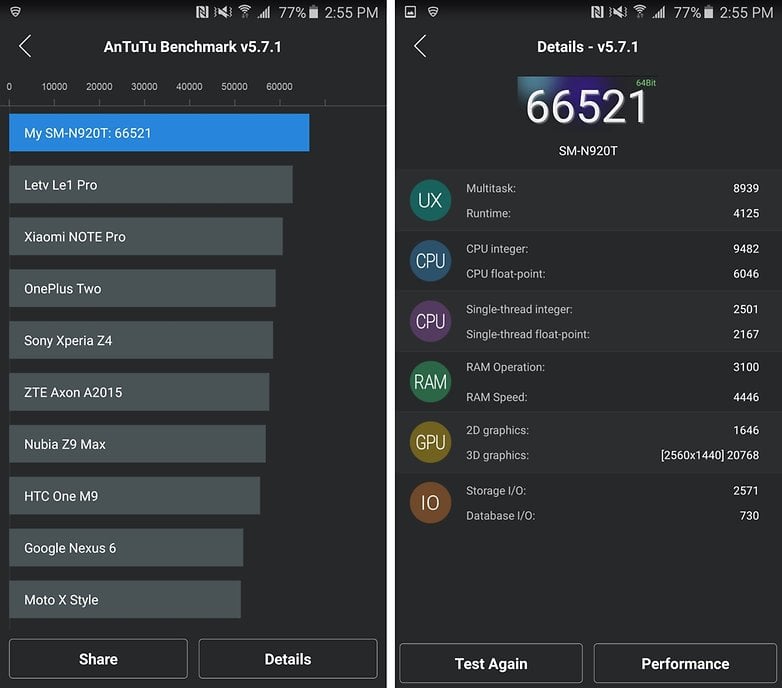 Galaxy Note 5 vs LG V10: camera
The Note 5 has a 5 MP selfie shooter and a 16 MP main camera. The main camera provides lots of manual controls but the colors can be a little artificial looking – something of a trend among Samsung devices – and while it's a very good sensor, rivals are catching up fast.
The LG's camera is a 16 MP shooter, with 5 MP for selfies on the front. That 5 MP is produced by two lenses, giving you the ability to change the focal width; if you're taking a shot of just you you'll go for a smaller focal width, and if you're doing a group selfie you'll choose the wider option. It's clever stuff, but the main event is the rear camera: it's good for 4K video at 60 fps and has stacks of options for useful things such as canceling wind noise. It's a great camera if you like to have total control over your photography. On balance, we think we'd rather shoot with the LG.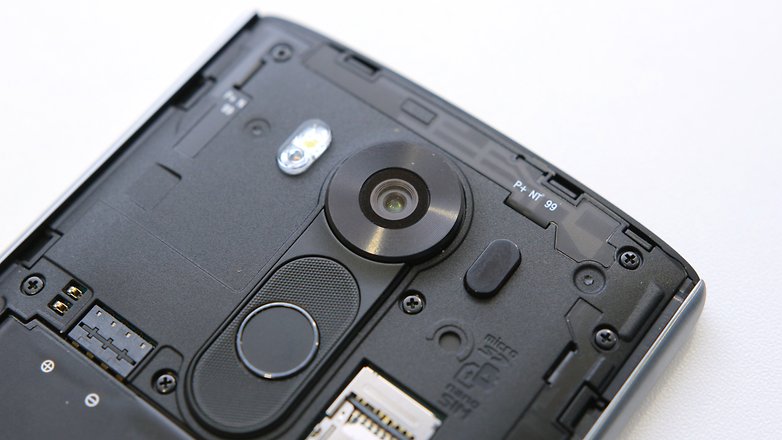 Galaxy Note 5 vs LG V10: software
The Note 5 shipped with Android 5.1.1 Lollipop, and while an update to Marshmallow is scheduled it hasn't quite arrived yet: it's expected within weeks. As always Samsung has added its own TouchWiz UI and apps to stock Android, but by Samsung standards it's been fairly restrained this time round: Samsung has thankfully stopped stuffing its devices with all kinds of unnecessary bloat.
The LG shipped with Android 5.1.1 Lollipop, although the promised 2015 Marshmallow update didn't happen and hasn't thus far into 2016 either. Like Samsung, LG has calmed down on the pre-installed apps front, and hasn't used up all your storage with apps you'll never use.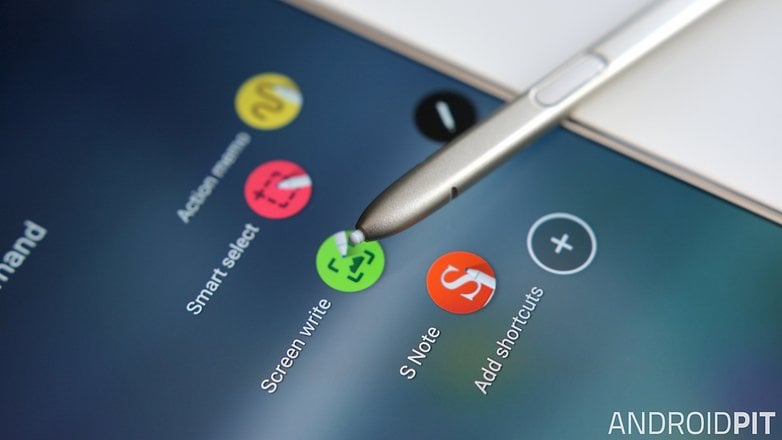 Galaxy Note 5 vs LG V10: battery
Galaxy fans booed when they discovered that the Note 5 didn't have a removable battery, and booed again when they found out that the battery was smaller than the Note 4's: 3,000 mAh compared with 3,220 mAh. It's more than adequate for even the most demanding days, however, as is the identically specced LG's battery, which is also 3,000 mAh.
However, in the real world the Samsung's more efficient processor means it'll last longer – but unlike the Samsung, when the battery in the LG does die, you can take it out and pop in another one.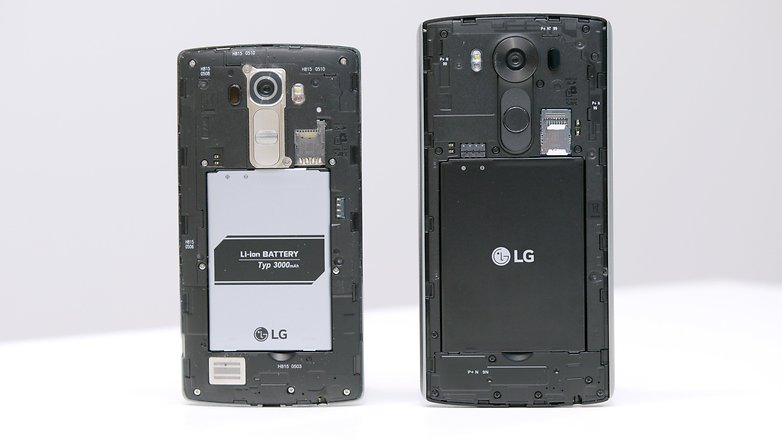 Galaxy Note 5 vs LG V10: verdict
There's no doubt that the LG V10 is a good phone, but the Galaxy Note 5 is a great one: the screen is even better, the processor more powerful and more energy efficient, and you get a free pen.
The LG is marginally cheaper – unlocked models are currently going for around US$480 compared with US$500-plus for the Note 5s – but we'd rather spend a little more and get the Samsung.
What about you? Have we missed a really big reason to love the LG? Let us know below!