How to take a screenshot with the Galaxy Note 4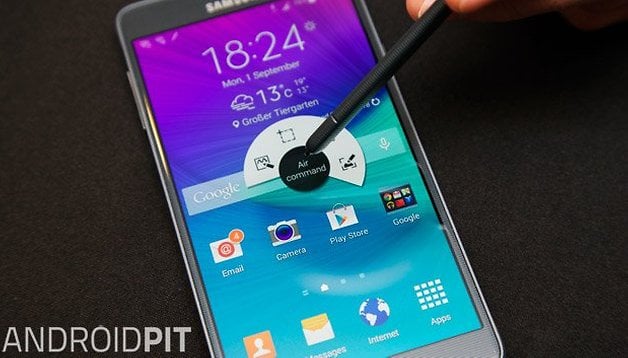 The Galaxy Note 4 isn't even out in most countries, but as soon as you get it, you may want to take a screenshot. If you are an Android newbie, then you might find it a bit difficult at first to do this. There are not one, not two but three ways to do this! NEXTPITTV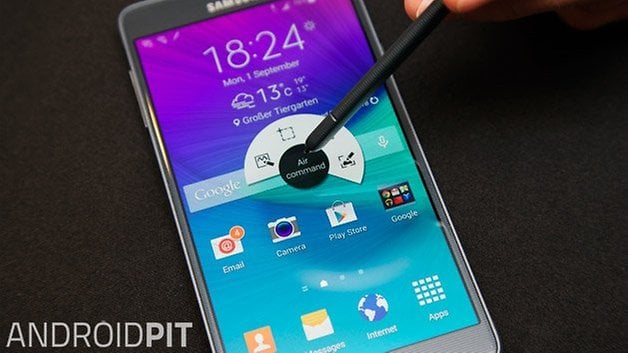 Method 1: the classic way
Press the home and the power button at the same time for a few seconds. As soon as you see an animation on the screen and if the sound is on, hear a click, the screenshot has been taken. You can then swipe your finger down from the top of the screen to share the screenshot right away, or view it in the gallery, where it is also stored.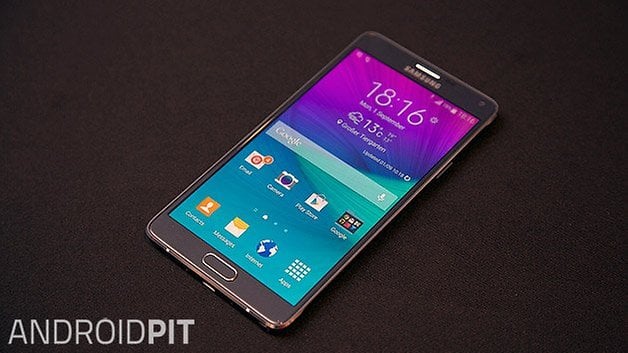 Method 2: the karate chop gesture way
Like many Galaxy devices, including the Galaxy S3, S4, and Note 3, you can use the palm swipe gesture to make a screenshot, one of the many features brought by the TouchWiz user interface. First you have to ensure that it is turned on in the settings of your Note 4, which you can find under the Motions and Gestures menu. Then you simply swipe the screen with your hand from one side to the other. There will be a sort of scan animation, as well as a sound, which lets you know that it worked.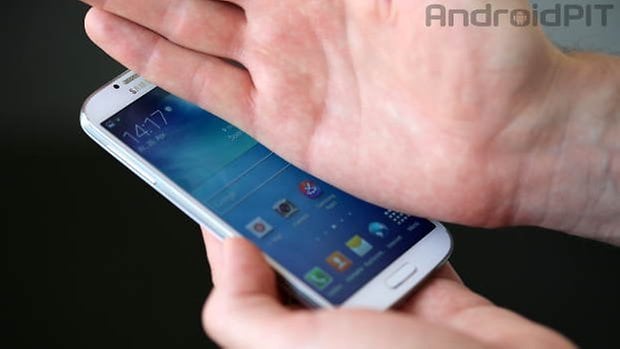 Method 3: the S Pen way
The final method is one that only Note smartphones can do, because it requires the S Pen, the Note 4's built-in stylus, to work. The cool thing about doing it this way is that you can actually write notes on it, and edit the screenshot after it has been taken. It all starts with the Screen Write option from the Air Command menu.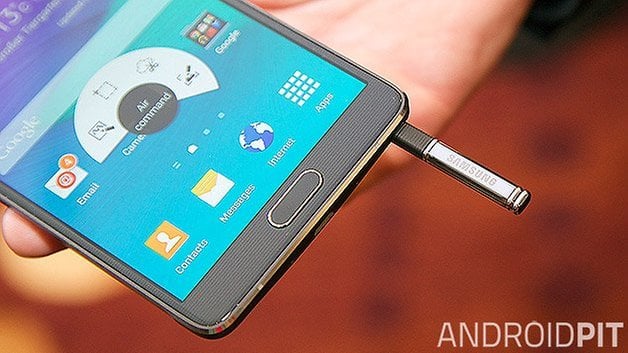 To access this, pull out the S Pen from your Note 4, which should prompt the Air Command menu to show up. If it doesn't, you just need to hover the tip of the pen over the screen, as well as press the button on the S Pen.
Next, tap on the Screen Write option from the Air Command menu using the S Pen.
This will capture the screen, and you can promptly start writing, drawing or scribbling all over it.
As mentioned above, your screenshots are shown in the notification screen, which presents a share button for you to share to your various social networks, email address, etc. Plus, your screenshot is also stored in your gallery app.
Which Galaxy Note 4 screenshot method do you prefer?