Free instead of $1.99: Puzzles to challenge your mind on Android and iOS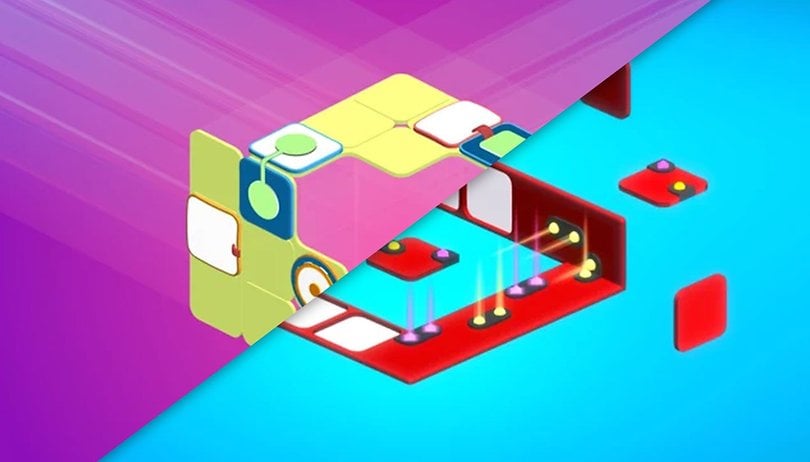 Looking for a good challenge or simply a hobby for your mind? How about two well-reviewed puzzles on Google Play Store and Apple App Store that are free for a limited time? Check out our free suggestions of the day and download them now.
---
TL;DR
Puzzles from developer Michal Pawlowski are free until Friday (22).
Games cost between $0.99 and $1.99 in the app stores.
Oxxo and Scalak have 4.8 and 4.9 star ratings, respectively.
---
Today's two suggestions - Oxxo for iOS and Scalak for Android - are works from the same developer, Michal Pawlowski (aka Hamster On Coke). Both games have a minimalist looks, which also applies to the sounds that are characterized by an ethereal footprint.
Why download Oxxo and Scalak?
Whether you just want to relax after a hard week of work or study, or you're looking for a mental challenge, both games do the job well.
As any good puzzler, the beginning is simple, to understand the game mechanics - complete the proposed figure in Scalak; group similar blocks in Oxxo. You start straight in the first level, no tutorial, no babysitter, just the game.
After passing the initial stages, new options for manipulating objects are released, but explained in a visual way, without texts - eliminating translations. Later stages test your spatial notion, increasing the degree of challenge and requiring some reasoning.
Both games have very positive reviews in the Android and iOS app stores - 4.9 stars for Scalak after almost 7,000 reviews; 4.8 stars for Oxxo in the App Store after 200 reviews. And the other games released by the developer have similar ratings.
Does Oxxo and Scalak respect your personal data?
The privacy policy of both games mentions another game (Art of Gravity), of the same developer, that claims not to collect personal data, not to include ads, purchases or even external links, besides working offline.
An analysis of the Scalak APK by Exodus-Privacy reveals that the game contains a tracker - the Google CrashLytics crash telemetry tool - and the game requires only one permission, that of network access. The developer's games have not been updated in the Apple App Store to include the detailed privacy information.
Have you heard of Hamster On Coke's puzzles before? I had a nice surprise when testing the Scalak, with an atmosphere similar to games like Monument Valley. What did you think of the suggestion? Share your opinion in the comments below!