5 Google services you should be using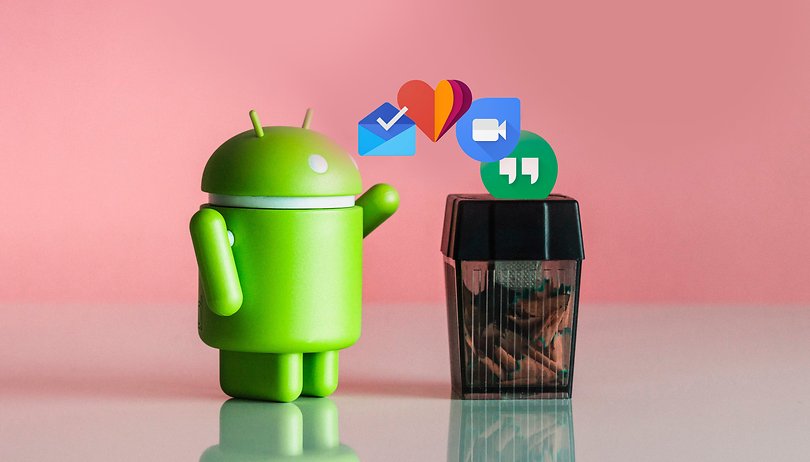 This much is clear, Google wants to take over our lives. One of the ways they're trying to accomplish that is by launching services for everything that you do. The company has dozens of them, and you already know about them and are probably using them on a regular basis.
They're ones like Gmail, YouTube, Google Docs, Drive, Android and a lot more. However, there are those that nobody really uses, whether it's because they don't know they exist or they're just unwilling to use them. I'm talking about you, Google+.
That's why we've made a list of 5 handy services from Google that not many people use. I promise not to talk about Google+, but I bet you'll learn something useful that will help you out in your daily life.
Google Duo
Despite Google insisting on its latest releases coming with it, who uses Google Duo? The minimalist video calling app isn't gaining the popularity it was hoping for, even though it's being rammed into new smartphones.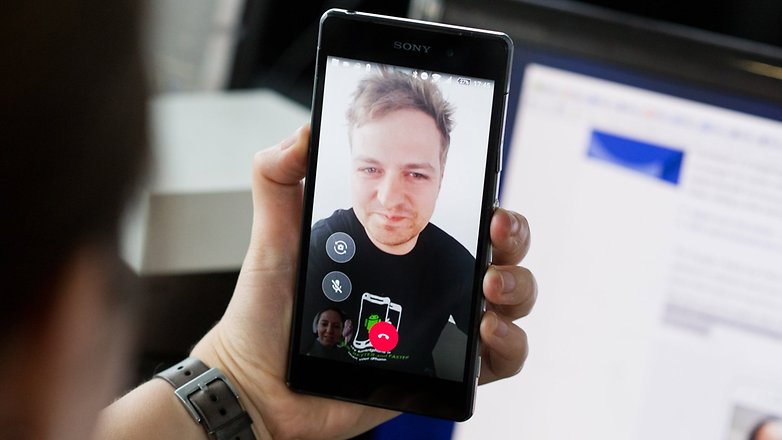 Despite all that, the app really isn't bad. Video quality is solid, and connections are stable and simple, plus it changes from mobile data to Wi-Fi all by itself. All you'll need is to create a contact, and you can connect with that person anytime you want.
It doesn't have a lot of features, and it's exclusively concentrated on making high-quality video calls. In my tests, I thought it actually outperformed both Skype and WhatsApp. Especially since because on WhatsApp, the connection drops if you get a message.
Google Cloud Print
Here's another service that could come in handy from work to your house. With Google Cloud Print you connect your printers to the service, which then makes them available from anywhere, even on your smartphone. After all, we get more and more documents on our mobile devices these days.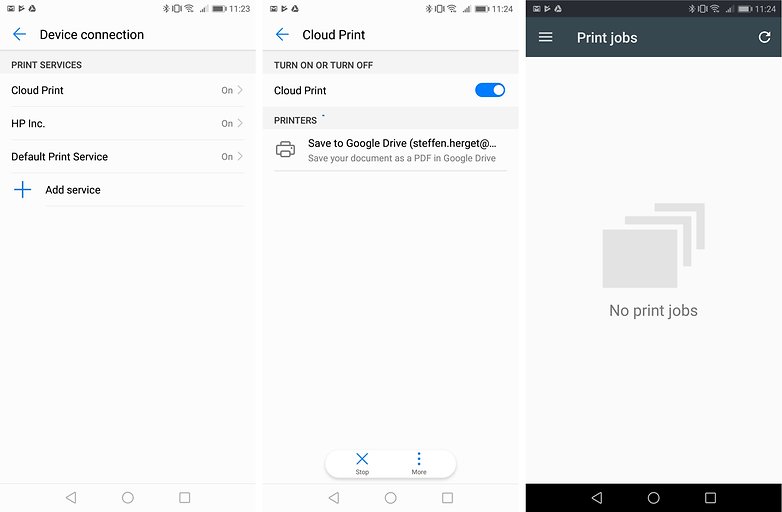 All this means that anyone connected to the internet can have access to a printer. You can even manage the work files for each printer and share your prints through your Google account. Now, the only tricky part is connecting your printer to Wi-fi since that seems to need some sort of voodoo magic.
Google Fit
Google also wants to know everything about your health, and as a small token of gratitude, it gives you a complete app where you can manage important info about your weight, daily steps and even monitor exercise like walking, biking, weightlifting and running.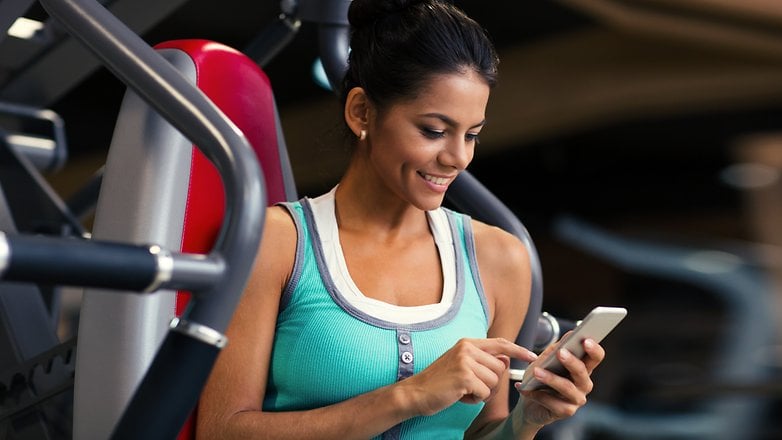 You can create exercise or daily step goals, in addition to linking apps from other devices and companies so that everything is in one place on your Google account. You can connect apps like Under Armour, Sleep as Android, Moto Body, Runtastic, Calm, and others.
Inbox by Gmail
This service was heavily marketed by Google when it was first launched, but after that, it got lost under everything else and nowadays, only a few people use it. I personally prefer the classic Gmail, but I know people who use Inbox on a daily basis and wouldn't change it for anything.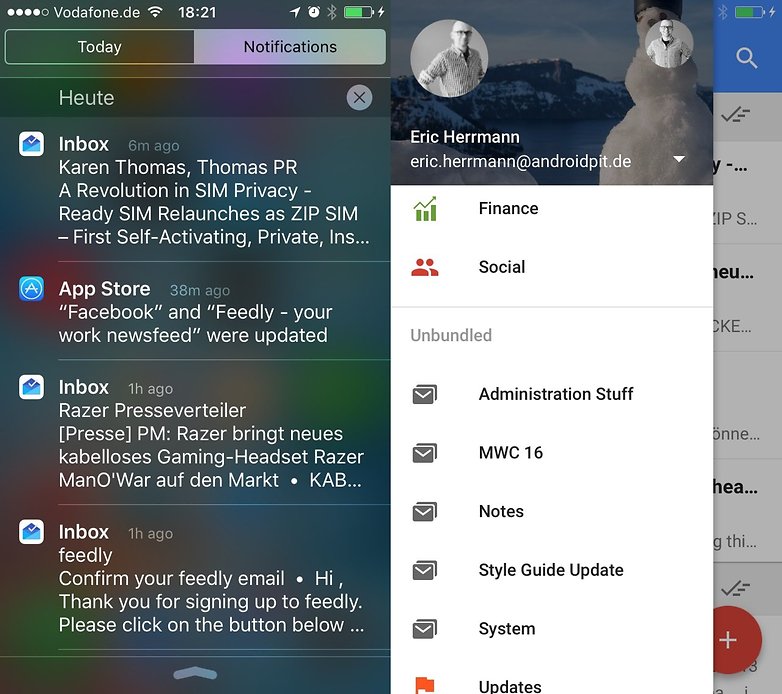 Inbox is an app that makes Gmail a lot smarter. Like Google Now, it analyzes your emails and groups them into more useful categories, plus it identifies other items, like commitments and deliveries.
You can use your email more intelligently by rescheduling messages to be seen later. That will free up your inbox, so it's not constantly screaming at you that you have a new email. Another feature is that it can mark emails as being completed. That way they're saved and shown as finished.
This app combines and works more closely with services like Reminders and Calendar, and it intelligently groups messages into categories like Trips, Saved (links, videos and other things that you've saved online), Purchases, Finances, Social, Promos and more.
Google Images
You search on Google dozens of times every day. It's inevitable. Many times, instead of actually thinking, we just Google it. Although a picture isn't always worth a thousand words, sometimes, it's exactly what we're looking for.
Say, for example, you have a photo of a tourist spot, and you don't know where it is, or a picture of an animal you don't recognize, or maybe you want to explain something with images that are similar to the one you have, how would you do that with words?
Well, you don't have to. With the Google image search, all you need to do is drag that picture onto the search bar.
Drag a pic into Google image search to see how smart is it
Even though Google is leeching all our info, it also wants to provide us with decent services to make our life a bit easier. These were just a few of the lesser known apps that can help you be a bit more productive in your daily life.
Do you use any unpopular services from Google? Which ones?