Every game should copy Fortnite, but not how you think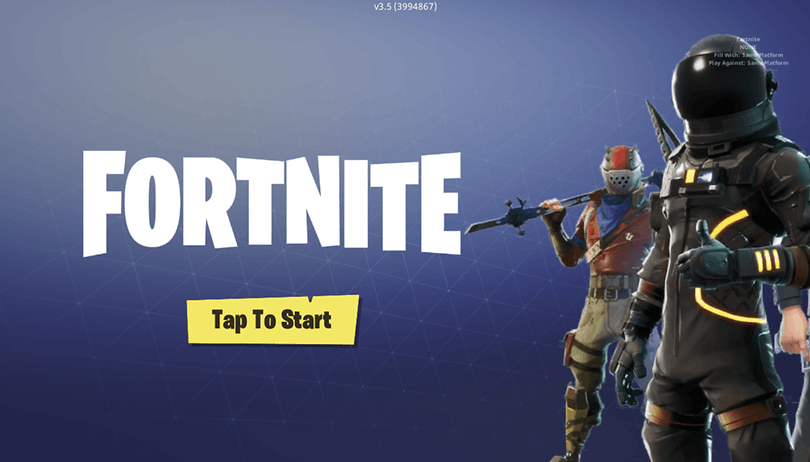 Fortnite's apparently unstoppable rise to success has made a lot of money for its publishers despite being a free-to-play game. What's even more remarkable is how the mega hit game managed to become the success it did by breaking all the rules of what a free-to-play title should be. And this could be fantastic for you, even if you've no interest in Fortnite itself.
One can imagine that the champagne corks don't stopping popping over at the Epic Games HQ. Fortnite Mobile earned approximately $100 million over its first three months on the market, according to new data collected by digital market research company Sensor Tower.
That's impressive all on its own, but then factor in that Fortnite is still only available on iOS and spent the first two weeks of its availability as an invite-only beta game. Regardless, the free-to-play battle royale raked in some $25 million in revenue in its first month on Apple's iOS App Store and another $25 million over the following two weeks. This is one of the most successful mobile launches in the history of the industry, with Fortnite Mobile's initial three-month period ranking just behind Supercell's Clash of Clans and Niantic's Pokemon Go. All that before it's even available on Android.
I'm begging devs, when it comes to monetization, for the love of God please copy Fortnite
I'm happy for Fortnite's success, and I'm not even a massive Fortnite fan. But what I like to see is just how it's making its money: in a way that bucks the trend and breaks all the rules of what you're 'supposed' to do for a successful mobile title. Fortnite is a huge success in an industry where success breeds imitation, and I'm begging devs, when it comes to monetization, for the love of God please copy Fortnite. Because the market needs a revolution.
Mobile gaming's problems of quality and monetization are one and the same
Mobile games as a whole don't have a great reputation. Snobbery over the low-end specs of mobile devices isn't so much of an issue as the hardware continues to advance, and there are certainly plenty of quality offerings out there. The problem at the heart of mobile games is the monetization.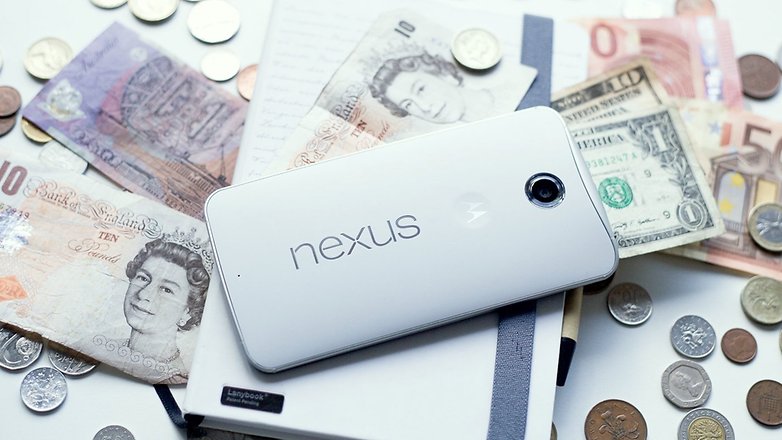 Whenever I see a really promising game out there, with impressive-looking graphics, story or concept, my heart almost always sinks if I find out that it's a free download. Why? Because hardly anything's really free, and if a game is free to download, it means there will be pressure to pay somewhere down the line, and often at the expense of fun.
Most mobile gamers have experienced this tension. You're playing a free game, it's fun and exciting for a little while. The first few levels. Just enough to get you hooked, and then the screws turn. If it's a fighting game, your opponents beat you down over and over again, if it's a strategy game, your town is raided repeatedly because you can't afford the protection shield. RPGs begin to require an absurd amount of repetitive grinding to get the equipment you need. In a story game, like the recent Harry Potter: Hogwart's Mystery, you run out of energy for actions and your character gets caught in a sticky situation for days unless you pay to progress.
The essence is the same in all cases. After a sweet introduction, the game actively starts becoming unpleasant, demanding and frustrating—basically, the opposite of what a game should be—until you pay for it to be fun again. Expertly designed to push your pain points and hold your fun to ransom, this economic model is even infecting premium AAA games on other platforms, most famously Star Wars: Battlefront 2.
Insult to injury is added with the popular 'gacha', or loot box system, in which you work hard for an in-game reward which is basically a random spin on a gambling machine, where you're often disappointed at not getting the in-game item you want, even if you've paid for it. This predatory monetization is so egregious that many governments are stepping in to regulate the practice as basically gambling aimed at children.
The mobile game market is lousy with games that use predatory monetization schemes. Games that otherwise have great elements turn aggressively fun, forcing you to pay into a protection racket against unpleasantness. Not only is it sad to see creativity and potential go to waste like this, but it's also disgusting to see its effect on people. Deliberately sowing these negative emotions into people to push them into an addictive loop is dishonest and reprehensible.
Protest against this, and studios would claim that their hands are tied, and that the market demands this model. After all, even a tiny $1 purchase price can be a death sentence to downloads. Games need to be made unpleasant or unfair, or creators would be unable to make revenue.
And then came Fortnite, parachuting in from the blimp bus to blow this whole argument wide open.
How does Fortnite make its money?
First of all, it's important to note that Fortnite isn't just free-to-play, it's free-to-win. You don't need to spend a cent to be the best player in the world, there are no game modes or progression locked behind pay walls. Instead, every cent of those millions of dollars earned is spent purely to gain cosmetic items—skins and outfits for your character, a different look for your items, or little touches like the contrail you leave behind when you jump into the game.
Fortnite isn't pay-to-win, it's pay-to-look-cool.
The pickaxe you use for crafting looks boring? Buy a scythe instead, which performs exactly the same but just looks a little more badass. Even the loading screen, visible only to the player, can be customized with in-app purchases. Fortnite isn't pay-to-win, it's pay-to-look-cool.
This free-to-win, pay-to-look-cool model is popular players and no doubt earns Epic Games a heap of goodwill but another key element to Fortnite's earnings is the Battle Pass system.
The battle pass is a set of rewards which can be unlocked by completing challenges that reward the player with XP. XP, naturally, gets you levels (called tiers). The higher your tier, the more rewards you get. These challenges actually make the game more interesting, adding a deeper layer than "kill everyone else", and even make a lost battle well worth participating in.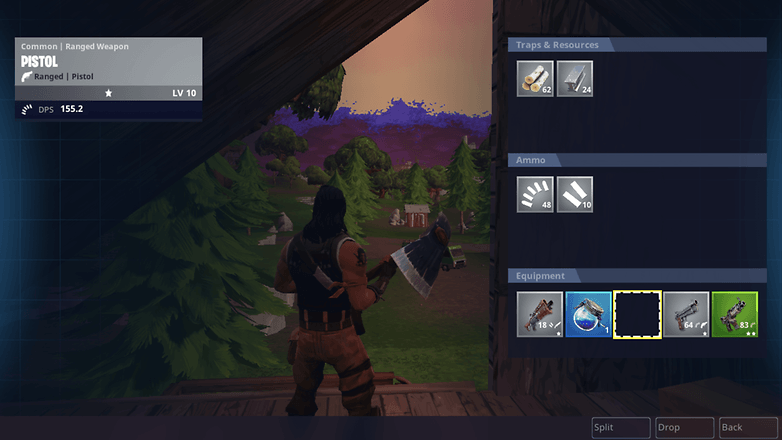 Fortnite has a free and a premium path to earn, with the premium also being more rewarding. But because the rewards are just cosmetic, no one feels locked out because they don't pay. No one feels actively punished by the game for not paying. Players appreciate this fairness, and the high level of trust and goodwill encourages them to spend on the game in the first place, to be fair to a game that is fair to them.so
Much like the battle royale format itself, Fortnite didn't invent the battle pass, it just perfected it. DOTA 2, for example, evolved a pass system to drive revenue and engagement as a free-to-play competitive game on PC. DOTA 2 isn't exactly a small fish in the gaming sea, but Fortnite's stratospheric success has shown that you can make mega-bucks with the model.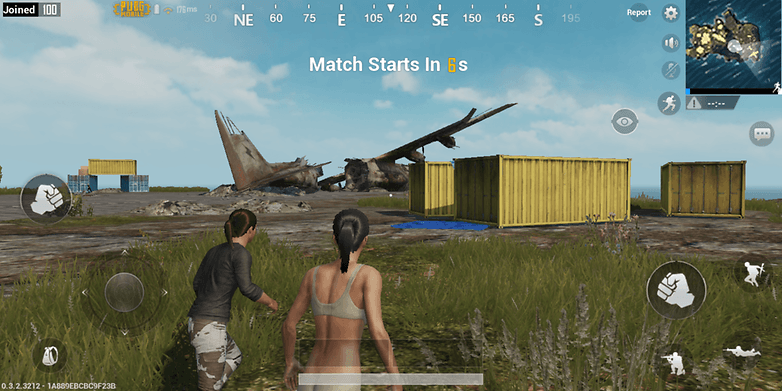 PUBG, Fortnite's inspiration and main competitor in the genre, is more conservative than Fortnite, with the PC version being a paid game, and both PC and mobile versions gating cosmetic (at least) items behind a traditional loot box system. But now PUBG itself is offering Fortnite-style battle passes to its own players, proving that the older battle royale has swallowed its pride and decided to follow the upstart.
Good. Quite frankly, the market needs this. The industry needs it. While I'm quite happy to pay up front for full-content games, it's clear I'm in a minority and the future lies in a different direction. For too long, we've been on the fast track down the way of predatory IAPs, loot boxes, pay-to-win gacha gambling. Fortnite has gone down a different path and proved that it's paved with gold. And we should all follow.
The mobile game market is begging for a change
In the course of trying out new games to recommend to the discerning readers of AndroidPIT, I've crashed myself into the paywall of unfun IAP traps over and over again. All for you, I hold my feet to the fire to find out whether a new game is as great as it seems, or if it's just kind of good for a while, then horrible unless you cough up cash. I've developed a thick skin of cynicism, and practically every new 'hit' on the Play Store's bestseller list just has me rolling my eyes though the intro, just waiting for the moment when it'll punch me and demand my lunch money.
I'm tired of video games trying to mug me, and I'm sure you are too. A switch to Fortnite-style monetization can't hurt quality either. A lot of Fortnite's success comes down to it being just plain good, and none of that is diluted by a need to be bad on purpose to make you pay.
Imagine if other games followed this philosophy, we'd see big budget mobile titles that were actually good. We could have a Westworld or Harry Potter mobile game that spread joy instead of frustration and shame. Mobile game devs could be honest about their profession on Tinder, and mobile game journalists wouldn't cry themselves to sleep at night - look, there's a lot of negative vibes being spread by these predatory monetization schemes, is what I'm saying.
So I'm toasting to Fortnite's success, and wishing it all the more. Thank you, Epic Games, for showing that if you make a good game and trust players to pay for their fun instead of beating the money out of them, you can succeed. Bring on the copycats, because it's high time for a change.
What do you think of the monetization of mobile games? Do you think more should follow Fortnite?