CyanogenMod 11: 6 features at a glance
Authored by:
Deactivated Account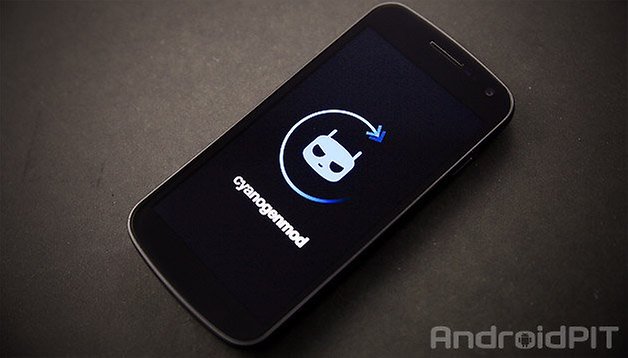 The CyanogenMod team has released the M7 build of their custom ROM a few days ago. On board with this latest M release is a bunch of new features that have been dubbed stable by the CM crew and has now found their way out of the nightly builds. We've installed the M7 snapshot on a Galaxy Nexus and today we'll show you six unique features found in CyanogenMod 11. NEXTPITTV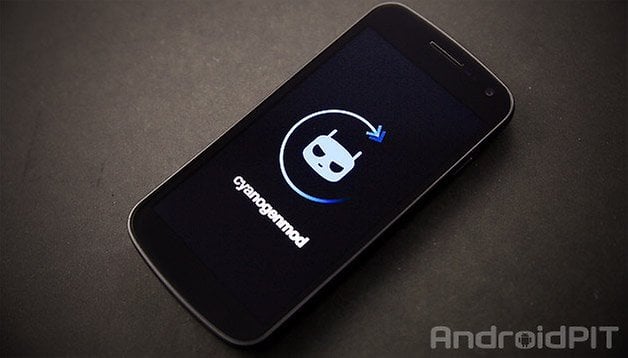 Theme Chooser
The Theme Chooser has gotten a ton of love in the latest update and the functionality has expanded significantly. If you go to Settings > Themes, you can personalize either individual categories (ie: symbols, fonts, boot animation, etc) or do a complete change with a theme package. If there are some things of a certain theme that you like but some that you don't like, you can also pick and choose what you want enabled out of the theme. This new customization of themes is only supported right now with themes updates to the Theme Chooser, but older themes will continue to work, you just won't have the option to pick and choose options.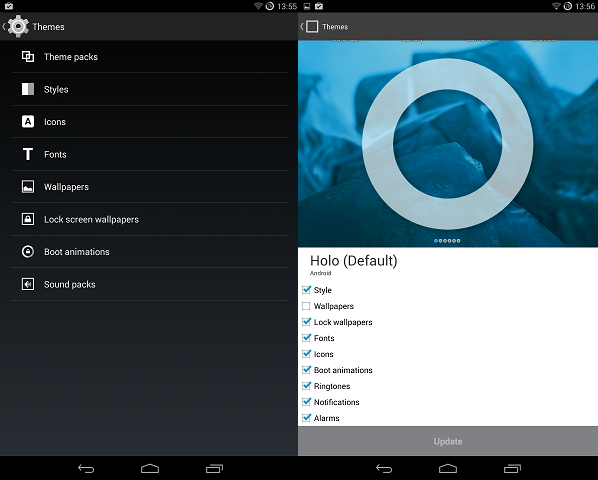 Trebuchet
The CyanogenMod launcher is based on the Google Now launcher, but has some other additional features built in. Apps can be sorted and hidden, the Google Now Search bar can be even disabled. As well, you can also change the transition type effect that happens when you switch between home screens. You can also change the icon size and the font style of your app icons from the Trebuchet launcher.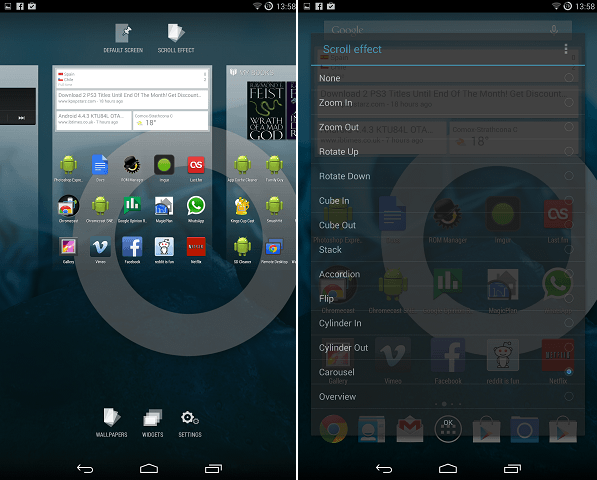 Pocket Calculator
Google really hasn't touched much on the stock calculator that comes with Android, but thankfully the CyanogenMod team has done that for you. Not only is there a new icon for the calculator program, but there are a ton of new features such as matrix computation, graphing ability, and you can even change the number system. Even if the calculator isn't the most used apps, it's nice to see some new functions provided thanks to CyanogenMod.
Privacy Policy
To help you out with your privacy, CyanogenMod allows you to withdraw app permissions to your personal data. Furthermore, you can customize your privacy even further by being notified if there are any CRLs (certificate revocation lists) for incoming calls or messages and if you're running the latest nighties, Whisper Push.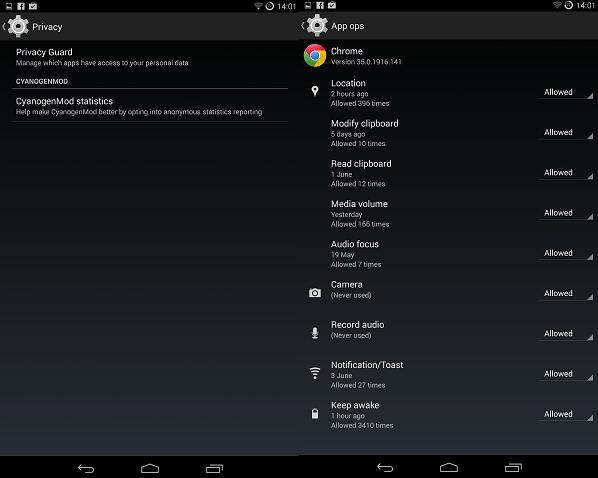 Screencast
It's never been easier to make video recordings of your Android screen. For this, you need to open the Screencast app, and then tap the button "Start Screencast". In the notification bar, you can then stop the recording and also show where you've touched the display since starting the recording.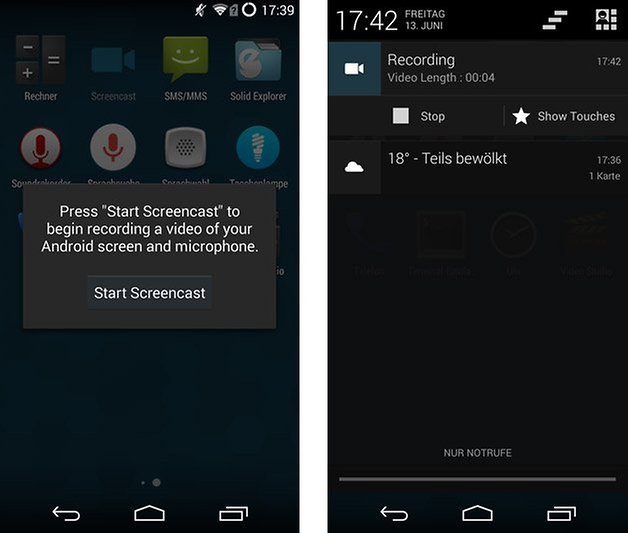 Note: If you can't find the Screencast app, you can follow this link for more instructions on how to get it: Screencast App
Left-handedness
If you are left-handed, you will most likely like this feature if you're running Android on a smartphone. Under Settings > Interface, you'll find an option that will enable left-handed mode and move the navigation bars to the left hand side of the screen when you're holding the device in landscape mode.
Conclusion
Obviously, this is only a small review of CyanogenMod 11 and it of course has a lot more to offer. The range of functions that will be included in the next M snapshot will most definitely be expanded and bring with them some more interesting features as well.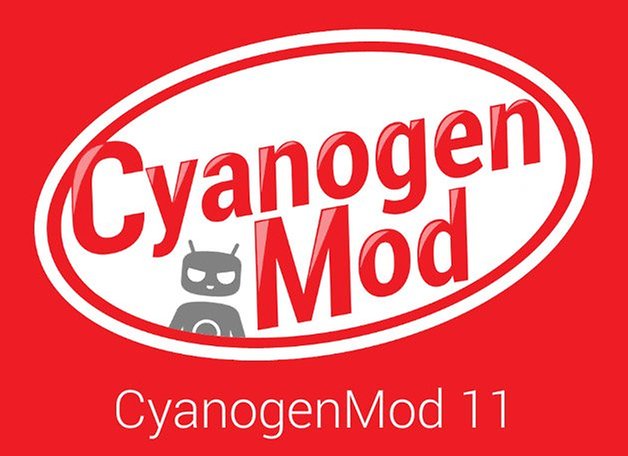 What's your favorite feature of CyanogenMod so far? Let us know in the comments.