Call Of Duty: Black Ops Zombies Now Available On Google Play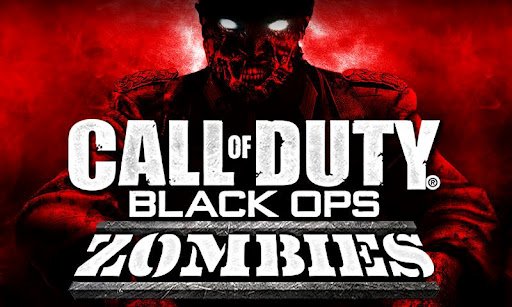 NEXTPITTV
I honestly can't count how many precous hours of my life have been sacrificed for Call Of Duty (along with broken Xbox controllers). It's just ridiculous. To say that Call of Duty is an addiction in the gaming world is an understatement. It's pure internet/online gamers crack. Fact. Well, it seems the drug that is COD just tightened its grip on the gaming world, as Call Of Duty: Black Ops Zombies is now officially available for Android, and has made its way onto the Google Play Store.
The title was developed by Ideaworks Studios and is being distributed by Glu Mobile. Multiple maps have been included for the Android port,including Ascension, Kino Der Toten, and Call of the Dead: Director's Cut. It also features the Dead-Ops Arcade, which is a 50 level zombie gauntlet that can make any gamer jump if he's/she's not careful. Solo play and co-op are supported, and 4 players can jump in on the fun together via Wi-fi. As much as I would like to buy and install this game NOW, there's a big catch that prevents me from doing so....
The game has been optimized for Xperia devices, and will be exclusively available to Sony Xperia users only for 30 days (that's **ked up). When the 30 days ends, the app will then be available to other Android devices (lame).
In case anyone is wondering, the game costs €5.69 ( around 7 USD/ 4.50 GBP), and will also "feature" in app purchases to allow you to unlock areas faster and to get your hands on better weapons.
The game is getting solid feedback on Google Play, so if you own an Xperia device and want to get in on the zombie hunting carnage, you can purchase the app here.
Xperia users: Let us know how you like the game!
Picture credits: Google Play Store (additional release info gathered from Slashgear)
Official release statement from Activision:
Call of Duty®: Black Ops Zombies, the fan-favourite app based on the popular Zombies mode from Treyarch's and Activision's record-setting hit Call of Duty®: Black Ops, is now coming to Android. Adapted by Ideaworks Game Studio and distributed by Glu Mobile, Inc. in partnership with Activision, Call of Duty®: Black Ops Zombies delivers heart-pounding maps: Kino Der Toten, Ascension, and Call of the Dead: Director's Cut, as well as "Dead-Ops Arcade," a 50-level zombie gauntlet that provides the ultimate undead challenge for fans of Call of Duty®'s signature Zombie action. Gamers can play solo, or join a team of four players via Wi-Fi as they mow down hordes of zombies using a variety of weapons and perks only available in the Call of Duty® zombie experience.

Call of Duty: Black Ops Zombies on Android is available exclusively for 30 days on Sony's Xperia smart phones as well as Sony's Xperia Play Optimized devices including the Xperia Play, with its dedicated gaming keypad, and the critically acclaimed Xperia S and Xperia Ion.

"We're thrilled to partner with Glu Mobile and Ideaworks to bring the Call of Duty: Black Ops Zombies mobile experience to Android, and we couldn't be more excited to launch first on Sony's critically acclaimed line-up of Xperia devices," says Greg Canessa, Vice President of Mobile Development, Activision Publishing, Inc.

"We're delighted to bring the blockbuster Call of Duty® franchise to Android smartphones and Xperia for the first time. And what better way to make this introduction than with the release of Call of Duty: Black Ops Zombies," said Tim Harrison, Head of Content Marketing and Strategy at Sony Mobile. "There's nothing else in this world or the underworld like Call of Duty. We can't wait to unleash Zombies to our fans."

Players can also opt to enhance their experience with the in-game CoD Point System, available in the single-player mode. With six tiers of in-app purchasing options to choose from, Zombies fans will be able to take the action to a new level by unlocking additional areas and securing better weapons in less time.