All the shows and movies coming to Netflix in July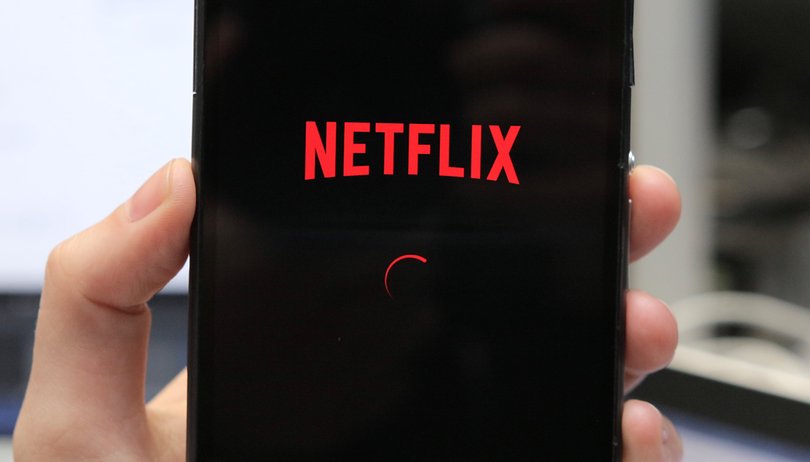 Netflix is our favorite way to enjoy movies, TV and documentaries on various devices, even on our smartphones and VR headsets. However, it can be hard to keep track of all the cool content coming and going every month. What are the new arrivals, and which ones deserve your precious viewing time? In this monthly list, we'll answer these questions with our best tips for upcoming Netflix content.
Netflix: best shows and movies coming in July 2019
It's no secret that as new streaming services enclose their respective territories, Netflix must rely on original content more than ever, and some of the best Netflix original series are getting new seasons this month, including the Orange is the New Black finale. But July also kicks off with a bunch of classic movies, with a slew of thrillers, comedies and kids flicks.
Road House
No wait, hear me out. While not exactly a critical darling this movie is considered a cult classic for good reasons. Patrick Swayze plays the role of a renowned bouncer or "cooler", an implausible Thai-chi practicing, philosophy-spouting macho man of mystery who takes charge of security for a seedy roadside bar. Our hero soon runs afoul of the local crime syndicate. You bet there are bar fights, and bar fights, bar fights and muscles galore and smoldering gazes between Swayze and almost every woman on screen. A fun romp in spite of (or because of) its ridiculous premise, I recommend that you enjoy Road House with a beer and friends this summer.
Available: July 1
Stranger Things season 3
One of Netflix's flagship shows returns with a new season, appropriately on firework day. We expect '80s, Dungeons and Dragons and science fiction weirdness in spades. By all indications it seems like the show is going to get even bigger in scope this season, with new characters, new locations in Hawkins and even new cities and countries getting involved with the conspiracy around the Upside Down. What exactly is going on with the Mind Flayer now?
Available: July 4
Money Heist part 3
Money Heist or 'Casa del Papel' (lit: Paper house) in the original Spanish, was most-watched non-English-language Netflix series last year, and whether you're watching in the original or dubbed/subbed, there's no doubt that this clever Spanish crime thriller captivated many and we're all waiting to see what our favorite anti-heroes get up to next. Series creator Alex Pina is at the helm once more for season 3, which sees the criminal mastermind 'El Profesor' and some of the original team plan new heists after escaping from the mint.
Available: July 19
So, what else is on?
July 1
Alice Doesn't Live Here Anymore
Astro Boy
Caddyshack
Caddyshack 2
Charlie and the Chocolate Factory (2005)
Cheech & Chong's Up in Smoke
Cloverfield
Designated Survivor: 60 Days
Disney's Race to Witch Mountain
Frozen River
Inkheart
Katherine Ryan: Glitter Room
Kill the Irishman
Lady in the Water
Little Monsters
Mean Dreams
Mean Streets
Megamind
Nights in Rodanthe
Paul Blart: Mall Cop
Philadelphia
Rain Man
Road House
Room on the Broom
Scream 3
Starsky & Hutch
Swiped
Swordfish
Taxi Driver
The Accountant of Auschwitz
The American
The Book of Eli
The Brothers Grimm
The Hangover
The Pink Panther
The Pink Panther 2
War Against Women
Who's That Knocking at My Door?
July 2
Bangkok Love Stories: Objects of Affection
Bangkok Love Stories: Plead
Good Witch: Season 4
July 3
The Last Czars
Yummy Mummies: Season 2
July 4
Kakegurui: Season 2
Stranger Things 3
July 5
July 6
Free Rein: Season 3
The Iron Lady
Sicilian Ghost Story
July 9
Disney's Mary Poppins Returns
Kinky
July 10
Family Reunion
Grand Designs: Season 10
Grand Designs: Season 15
Parchís: El documental
July 11
July 12
3Below: Tales of Arcadia: Part 2
4 latas
Blown Away
Bonus Family: Season 3
Extreme Engagement
Kidnapping Stella
Luis Miguel – The Series: Season 1
Point Blank
Smart People
Taco Chronicles
True Tunes: Songs
July 13
July 16
The Break-Up
Disney's The Princess and the Frog
Frankenstein's Monster's Monster, Frankenstein
Wynonna Earp: Season 3
July 17
July 18
July 19
Comedians in Cars Getting Coffee: New 2019: Freshly Brewed
The Epic Tales of Captain Underpants: Season 3
La casa de papel: Part 3
Last Chance U: INDY: Part 2
Queer Eye: Season 4
SAINT SEIYA: Knights of the Zodiac
Typewriter
July 22
July 24
The Great Hack
July 25
Another Life
Workin' Moms: Season 2
July 26
Boi
The Exception
Girls With Balls
My First First Love: Season 2
Orange Is the New Black: Season 7
The Son
Sugar Rush: Season 2
The Worst Witch: Season 3
July 29
July 30
Whitney Cummings: Can I Touch It?
July 31
Kengan Ashura: Part l
The Letdown: Season 2
The Red Sea Diving Resort
Wentworth: Season 7
What are you looking forward to seeing on Netflix this month? Let us know in the comments!